Celebrating the Galleon's four-legged friends
This Week in St Kilda #251

Red Stitch is back
Singalong with Rebecca and Billy @ Memo
Ashton Davy and The Complaints Department @ Christ Church
Paper Jane and Shaky Stills @ George Lane

Have you done our reader survey?
Give us two-minutes and we'll give you the best TWiSK we can

Subscribe and get TWiSK every Sunday 7 pm
Always free and independent
Artwork by Colin Sheppard @ Galleon Café
Instagram video 
Local freehand decorative artist Colin Sheppard has painted the pooches that visit the Galleon on Carlisle Street. The individual portraits are displayed on the partitions on the new COVID outdoor dining areas.
See an interview with Colin on Bent TV 



Michele Lee's Single Ladies @ Red Stitch
Previews 6 – 9 February, Season 11 February – 14 March
Red Stitch is back with reduced capacity, so please hurry to book for Michele Lee's comedy (set on the streets of Collingwood in the days before you had to sanitise your hands before visiting the local supermarket).
Due to physical distancing requirements, Red Stitch are not currently able to offer floor-level or accessible seating. (Sad face)
Tix and info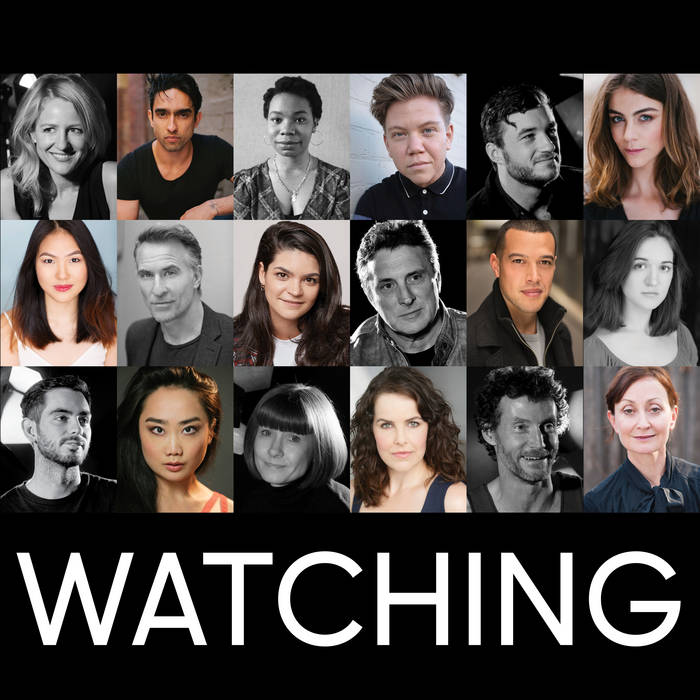 Watching is good listening @ Red Stitch podcast
Watching is a new 30-minute audio play, written by local writers Vidya Rajan and Morgan Rose. It's voiced by 18 actors from Red Stitch's Ensemble and associate artists.
Listen Now



Rebecca Barnard & Billy Miller's Sing-A-Long Society @ Memo
Wednesday 3 February, 6.30 pm
Rebecca and Billy use their legendary singing and performing ability to create a singalong night that has been sold out for several years (when at the fabled Caravan Club). $35/$24
Tix and info
YouTube clip



Paper Jane @ George Lane
Friday 5 February, 6 pm – 11 pm
Original Americana four piece Paper Jane play beautiful harmonic melodies full of rootsy swagger and rich story telling. Paper Jane will be supported by local Lara Travis. Lara may even be getting up and joining Paper Jane for some classic Lee Hazlewood and Nancy Sinatra tunes at some point in the night.
Details and tix



Complaints go to Church @ Christ Church
Saturday 6 February, 5 pm
This is special, very special. With Ashton Davy and The Complaints Department in the magnificent Christ Church on Acland Street.
Doors open 5pm to the sounds of Robbie Ragg on pipe organ stirring the spirits.
5.30 the haunting songs of Stella Delmenico
5.50 Judda on Didgeridoo
6.00 Juna and his crew playing something left of centre
6.20 Kim Volkman playing Steel Guitar
6.30 The Complaints Department
Tix $20 but Facebook says free?

Sing A Song of Sixpence – Songwriters in the Round @ Memo
Saturday 6 February, 7.30 pm. live stream + live show
A beautiful night, a songwriter's delight featuring with Penny Ikinger, Kee'ahn, Oliver Northam and accompanied by James Macaulay $25/$20
Tix
Free Sunday celebrate re-opening @ JewMu
Sunday 7 February
10 am – 5 pm
The Jewish Museum is opening for free this Sunday after being closed for a refresh.
Entry is by timed tickets only, with sessions starting every hour and running for about 60 minutes.
The last bookable session is 4pm.
Info, times and bookings

Shaky Stills @ George Lane
Sunday 7 February, 4 pm – 8 pm
Shaky Stills are driving Country & Western, Tex Mex, Rhythm & Blues, Western Swing and Americana.
Details and tix



More Indiana Jones @ Astor
Until Sunday 7 February, 7.30 pm (and some 5 pm)
Forty years on, archeology has never been so exciting. Big screen material. Single features, first a season of Raiders of the Lost Arc, then Temple of Doom. With a little Star Wars thrown in.
Tix 
Soon
Serene Sundays @ All Saints' Church
Located opposite the Astor, this magnificent church is host to regular classical and fine music concerts
Sunday 14 February, 3 pm
Alex Meikle-Briggs violin & Berta Brozgul piano
Manuel de Falla, Suite Populaire Espagnole; Amy Beach, Romance for violin and piano; César Franck, Sonata in A major for violin and piano
Sunday 28 February, 3 pm
Susannah Ng violin & John O'Donnell piano
Johannes Brahms, Violin Sonata no. 1, Claude Debussy, Violin Sonata, and pieces by Stravinsky
Full price: $25 / Concession: $20 – Students are granted free entry with a valid student card.
Tickets are always available at the door.
Tix and info
2 Chapel St, East St Kilda (opposite the Astor Theatre)
French Film Festival @ Astor
Wednesday 3 March
The festival opens with Eiffel, France's biggest production of 2021, directed by the marvellous Martin Bourboulon.
Tickets on sale from 3 February 

Plans for QT hotel @ Fitzroy Street
Learn about Amendment C196  33, 35-37 Fitzroy Street, St Kilda
The transformation of the Rydges Hotel on Fitzroy Street into a trendy QT brand hotel has moved a step closer. The Building Victoria's Recovery Taskforce (BVRT) has asked the Planning Minister to 'facilitate' the plans. It's an interesting set of plans, taking in the adjoining building and stretching right back to Jackson Street. There's also a rooftop bar, a feature of many QT hotels.
Read architectureau.com commentary



Tree fall girl remembered
Freya's flower Mandela and share picnic
Sunday 7 February, 10.30 am
All welcome
Family and friends of Freya Duiker remembered her fondly at a her funeral last week. Tragically she fell to her death from her favorite tree in the St Kilda Botanical Gardens on 12 January. According to both the police and the family, she was not attacked or assaulted as vastly stated via social media.

RIP Freya Joyce Duiker
7th May 2003 – 12th January 2021
Compiled from Facebook Posts by Serge Thomann and The Herald Sun reports


Locals named and honoured @ Australia Day honours
With many hundreds of people honoured its sometimes easy to overlook the outstanding locals. Here are some of the local people who have shared the limelight this year (apologies for any omissions).

Rabbi Mordechai Gutnick
For significant service to the Jewish community through a range of roles
Ms Sarah Louise Matheson
For significant service to the law, to intellectual property protection, and to the not for
profit sector.
Ms Mary Lou Jelbart
For significant service to the performing and visual arts, and to the community.
Ms Renata Singer
For service to the community through cultural, Jewish and women's organisations.
Ms Karyn Lee Myers
For outstanding public service to youth justice custodial services in Victoria.
Professor Johnstone William Thwaites
For significant service to the environment, and to the people and Parliament of Victoria.
Rabbi Dr John Simon Levi AM
For eminent service to Judaism through seminal roles with religious, community and
historical organisations, to the advancement of interfaith understanding, tolerance
and collaboration, and to education.


Greg Day
Happy to chat anytime 0418 345 829
Read last week's 250th edition

This Week in St Kilda respectfully acknowledges the Yaluk-ut Weelam Clan of the Boon Wurrung. We pay our respect to their Elders, past, present and emerging. We acknowledge and uphold their continuing relationship to this land.