We're back @ St Kilda
St Kilda has started the comeback from restrictions.
But it's one step at a time.
Playgrounds and outdoor activities are back in business
Small cafes too.
But large pubs, arts, music and theatre are some time off.
Stay with TWiSK for details in coming weeks.
Meanwhile
This Week in St Kilda

TWiSK creative project for all ages LAST DAY
State helps fund pocket park @ Palais
Step by step re-opening @ St Kilda Library
Economic stimulus and business forum @ love my place
Mabo Day @ Yaluk-ut Weelam Ngargee
3D Tour and Q&A with Julia Deville @ Linden Zoom
Women of St Kilda/Elwood Social Group @ Facebook
Arts Rescue Grants close 8 June @ Port Phillip
Cuts to parks and playgrounds questioned
Gardens re-open @ Rippon Lea Estate
Join the Kindness Pandemic @ Facebook
Make a date with film @ Astor Theatre
TWiSK creative project for all ages
LAST DAY
Closes Monday 1 June
Topic: My ISO in St Kilda
Submit your artwork, poem, photo, short movie, story or any creative muse on your ISO in St Kilda.
Two age categories: Under 12 and 13 + including grown ups
Eligible works will be published on TWiSK as an ISO archive.
You might even win one of two Luna Park Family passes.
More info and entry form

State helps fund pocket park @ Palais
Announced last week, construction will commence in October
The Palais Theatre forecourt will get a timely and major $3.8M makeover later this year. The current derelict road space will make way for a public plaza and grass lawn area plus 'sculptural' Hostile Vehicle Mitigation bollards (replacing the current licorice all-sort blocks).
Council will spend $2.5 million plus an additional $1.3 million from the Victorian Government Local Parks Program on this project.
Details
Council also received another $1.3 million to create a new park in Kings Plaza, South Melbourne.
See how this connects to the Port Phillip Budget Blues below – you'll be impressed with some very fancy foot work.

Step by step re-opening @ St Kilda Library
Pick up only from Monday, restricted entry from Wednesday
Like all Port Phillip Libraries, the St Kilda Library is re-opening in stages.
The first step is a pick-up reservation service starting on Monday. Books can be picked up at the door – but the library will remain shut.
From Wednesday 3 June, the St Kilda library will open for 20 people at a time. There will be 30-minute sessions to give everyone a go.
Please note this is a limited service to begin with: browse, borrow, photocopy, print wirelessly, but no computer use or newspapers.
Storytimes and programs will continue to be delivered online for sometime.
Learn more 

Big rig rolls @ From Port to Gippsland
Monday 1 June, from 9 pm
What's 100 metres long and weighs 640 tonnes and moves at  25 km/h? It's a 'superload' coming through local streets on Monday night. It will roll from Port Melbourne along Beaconsfield Parade, The Esplanade, Carlisle Street to Nepean Highway on a three day journey to Gippsland.
Full details from VicRoads

Economic stimulus and business forum @ love my place
Online Tuesday 2 June, 2 pm – 4 pm.
Perfect timing for this very interesting event.
Hear from Government and industry experts in an interactive session about stimulating local business. Speakers include:
Bernadene Voss, Mayor of the City of Port Phillip
Senator the Hon Jane Hume, on behalf of Treasurer Josh Frydenberg
Barbara Cullen, Director of Small Business Victoria
Felicia Mariani, CEO of Victoria Tourism Industry Council (VTIC)
Paul Guerra, CEO of Victorian Chamber of Commerce and Industry (VCCI)
Steve Bentley, Vice President of MainStreet Australia
Peter Smith, CEO of the City of Port Phillip
Register 
TWiSK has submitted a question to the forum
Port Phillip, and St Kilda in particular, has taken a profound and massive hit with the perfect storm of restrictions in hospo, tourism, recreation and arts. What options are open to Council to support or stimulate these sectors? And particularly for Port Phillip CEO Peter Smith, does he believe the Council has the expertise needed to provide the necessary leadership to help the hard-hit sectors recover and thrive?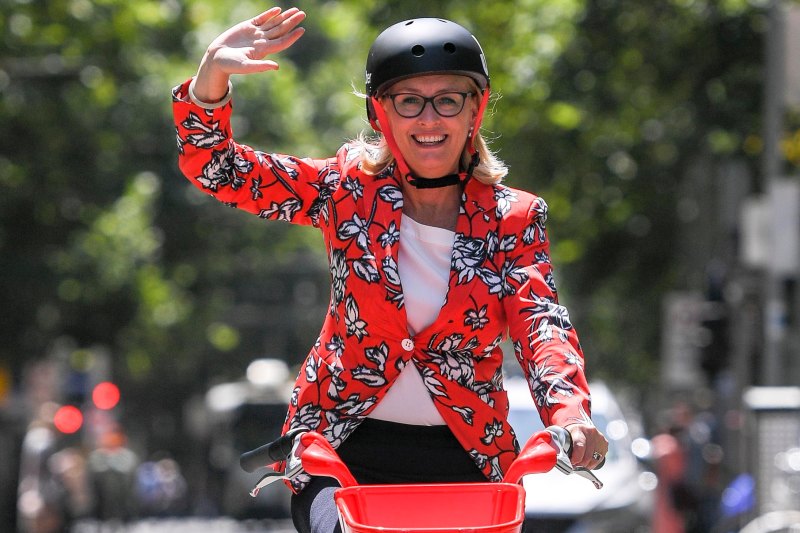 Neighbour watch
Lord Mayor Sally Capp freezes rates AND announces infrastructure boost
Melbourne has rewritten the rule book of local government with a dynamic and positive response to COVID-19. Highlights include 16 kms of bike lanes and wider footpaths.
They've taken ten year plans off the shelf and fast tracked the good ideas.
Inspirational.
Read Sally's comments

Mabo Day @ Yaluk-ut Weelam Ngargee
Wednesday 3 June, 11.30 am – 1.30 pm
Acknowledge Mabo Day with Parbin-ata Carolyn Briggs from the Boon Wurrung Foundation and music from The Maza Sisters and John Wayne Parsons.
www.ywnf.com.au/maboday2020

3D Tour and Q&A with Julia Deville @ Linden Zoom
Friday 5 June, 6 pm
Julia's ambitious solo exhibition 'Wholeness and the Implicit Order' featured many of her signature themes including taxidermy, jewellery, holographic works and augmented reality experiences.
Free
Register

At home with Mal and Kylie @ YouTube
Saturday 6 June, 7 pm
A livestream gig from their house in St Kilda. Multi-instrumental and original tunes. Plus a new song, phone-in impro loop and perhaps a mystery guest. Its fun and you can sing along.
Catch the show

Ultimate Abba party @ Memo Live Stream
Saturday 6 June , 7.30 pm
Join BABBA in your pjs to be dancing queens in your own covid Waterloo. $12
These live shows go exactly the hour.
Buy your link 
NEW
Women of St Kilda/Elwood Social Group @ Facebook
Local women interested in meeting other locals are invited to join a new group focused on building friendships between women in the local area. Created just a fortnight ago by two passionate and positive local women, the group now has 600+ members. Friendship is a powerful thing!
Facebook link

Arts Rescue Grants close 8 June @ Port Phillip
Grants are up to and between $4,000 and $8,000 depending on the category.
You better hurry, applications close 8 June.
More info

Budget blues @ Port Phillip
Last week we asked council for more information on the plans to cut $630K from the Public Space Security Improvement programs as listed in the portfolio budget cuts.
Here is the answer from Mayor Cr Bernadene Voss:
"Council has proposed to increase its budget for Public Space Security Improvements and will be undertaking a $3.8 million redevelopment of the Palais Forecourt/Luna Park precinct as one package of works rather than stages, in conjunction with the Victorian Government. These works include hostile vehicle management controls and the construction of a plaza and public space.
Council will continue to complete design work on Acland Street Plaza, Catani Gardens and Shakespeare Grove, with the construction date of these sites deferred to future years."
Editorial comment
Amazing.
We've gone from a $650K cut to a boost in spending in just a fortnight.
Bravo to council for having a worthy project on the books ready to receive additional State funding. This  looks like a welcome compliment to the magnificently restored Palais (here's a link to the designs again).
Lets cross our fingers for more stories like this.
Maybe State cash to improve local theatre facilities (eg accessibility improvements) while the houses are empty, or Federal money for pop-up bike lanes, or extra 'MusicKeeper' grants to music venues while they play to smaller houses.  Mmm just dreaming.
Next week's budget bite topic …

Council plans to cut $750K from the Parks and Playground Renewal and Upgrade Program, leaving only designs, playground safety responses and minor renewals.
TWiSK's question to Council:
Please provide specific details the parks and playground works that will not be going ahead in 20/21 because of these cuts.
Watch this space
Happy to hear your concerns
List of budget cuts | List of service cuts

Gardens re-open @ Rippon Lea Estate
From 1 June
Residents can again enjoy free entry to the magnificent, lush 5.6 hectare Rippon Lea Estate gardens.
Entry normally costs $15 for adults and $9 for children.
TWiSK wonders what the Gruffalo has been doing during the closure – do Gruffalos get lonely or hungry or both?
Rippon Lea Info
TWiSK whisper: You best hurry to the gardens before 30 June while entry is free.
A well-informed, but lonely Gruffalo told TWiSK that Council bean counters are seriously thinking about scraping the free entry for residents to save upwards of $20K.
The Gruffalo said that was making him sad because 2,000 residents visited him in the months before the COVID closure.
"The best way to show your support is to visit the gardens and say g'day to the Gruffalo!" he told TWiSK.
Or whisper your love for the gardens to the Councillors by email – tell them the Gruffalo sent you!
councillors@portphillip.vic.gov.au
St Kilda Film Festival @ Online
Friday 12 June – Saturday 20 June
Australia's largest – and oldest – short film festival, now with a new Director Richard Sowada at the helm.  Free
www.stkildafilmfestival.com.au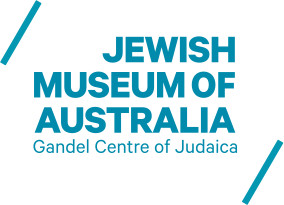 Black & White: Yiddish Writers, Indigenous Australians @ JewMu (Zoom)
Sunday 21 June, 7.30 pm
Author and historian David Slucki will examine the representation of Indigenous people and communities in Australian Yiddish writing. $18/$15
Book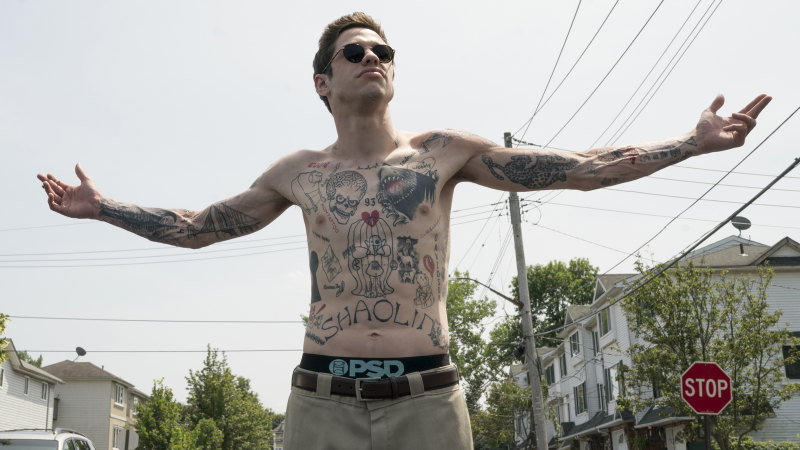 Make a date with film @ Astor Theatre
From 2 July
The Palace Cinema chain, operators of the Astor, has promised to reopen from
July. It's likely that more than half the seats will be kept vacant to ensure social distancing. The Astor is well placed because of the rarely used ground floor level to boost capacity.
Watch their site for details of first films 
FYI

Port Phillip Leader no more in print @ News Corp
Its official, News Corp has axed all it's Melbourne suburban Leader newspaper titles, including the Port Phillip Leader. They will be offered digitally.
Although poorly distributed, understaffed and short of advertisers, these newspapers remained vital sources of local celebration and scrutiny – they will be missed.
A sad day for the hardworking reporters, photographers and sub-editors that brought you the local detail.
See News Corp site for details


Sadly and simultaneously, Port Phillip council is also set to ditch its local newsletter Divercity after over 100 editions.

Kindness Pandemic @ Facebook
The Kindness Pandemic is an online movement created by St Kilda resident Dr Catherine Barrett to support people whose lives have been impacted by the coronavirus pandemic. It has now gone viral with over half a million followers.
Weblink
Extension for pool and spa owners @ Council
Private pool and spa owners now have until 1 November 2020 to register their pools with council or face a $330 fine – an extension of five months from the original 1 June deadline.
Register or be fined