This Week in St Kilda #290
Partial start only for libraries
Welcome back to music and theatre
Blackbox makers market @ Theatre Works
Meet the Liberal candidate for Macnamara
St Kilda will be the only Port Phillip Library to re-open this week
And then only in the afternoons!
While neighbouring councils will be reopening libraries, St Kilda Library will be the only Port Phillip library to resume for the public, and then only in the afternoons.
No date has been announced for other branches to resume.
Reduced opening hours
St Kilda Library
From Wednesday 3 November
2 pm – 6 pm 
Weekends 
2 pm – 5 pm.
Click and collect only
10 am – 2 pm. 
Link to Library website
Dates for service counters to re-open just announced
After two weeks of avoiding the question, Council finally announced on Monday (1 November) that the St Kilda Town Hall service counter will re-open from Wednesday 3 November and Port Melbourne (part-time) from Monday 8 November.
Visitors to the town halls must be double vaccinated and provide evidence when checking in.
Bayside, Stonnington and Glen Eira throw doors open
Glen Eira Libraries re-open from 30 October, Stonnington from 3 November and Bayside from 5 November
Glen Eira and Stonnington resumed counter service at town halls from 1 November, with Bayside resuming on 3 November.

Forward it to your friends, and let them know they can sign up here.
TWiSK is always free, proudly independent and totally self-funded

All Souls' Day @ Christ Church
Tuesday 2 November
10 am Requiem Mass (Vaccinated only)
7 pm Community Memorial Service, remembering those who have died during the pandemic, from whatever cause (Unvaccinated may participate)
www.christchurchstkilda.org.au
14 Acland St, St Kilda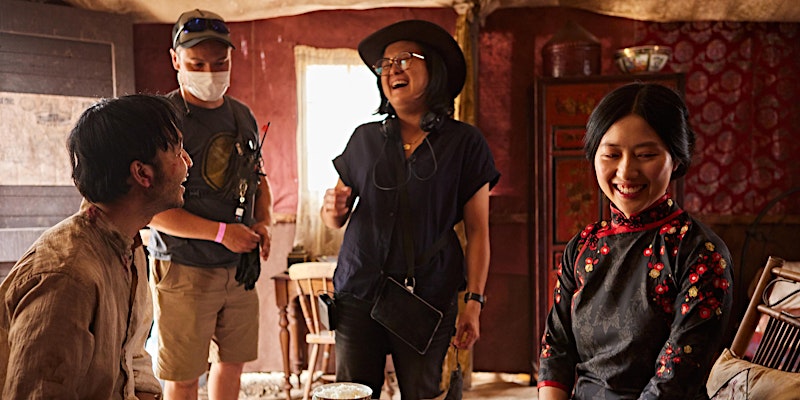 Conversation and Q&A with the makers of New Gold Mountain @ Pride Centre via zoom
Wednesday 3 November, 7 pm – 8.30 pm
Join an online Conversation and Q&A with the makers of SBS's New Gold Mountain with Benjamin Law, Corrie Chen and Mabel Li. Free
Register


Qoya – womens dance @ Sunranges Qoya
Wednesdays, 7.15 pm – 8.45 pm
Are you a woman looking for a safe space to dance freely without judgement or shame?
Qoya (pronounced K-oya) is a dance-based embodiment practice where "dance like no-one is watching" is the theme. Their classes are a place for you to come as you are, to embrace yourself, to let loose and to find the most pleasurable ways to move your body. $25
www.sunrangesqoya.com.au
Jibasso (upstairs at African Drumming) 252 St Kilda Rd, St Kilda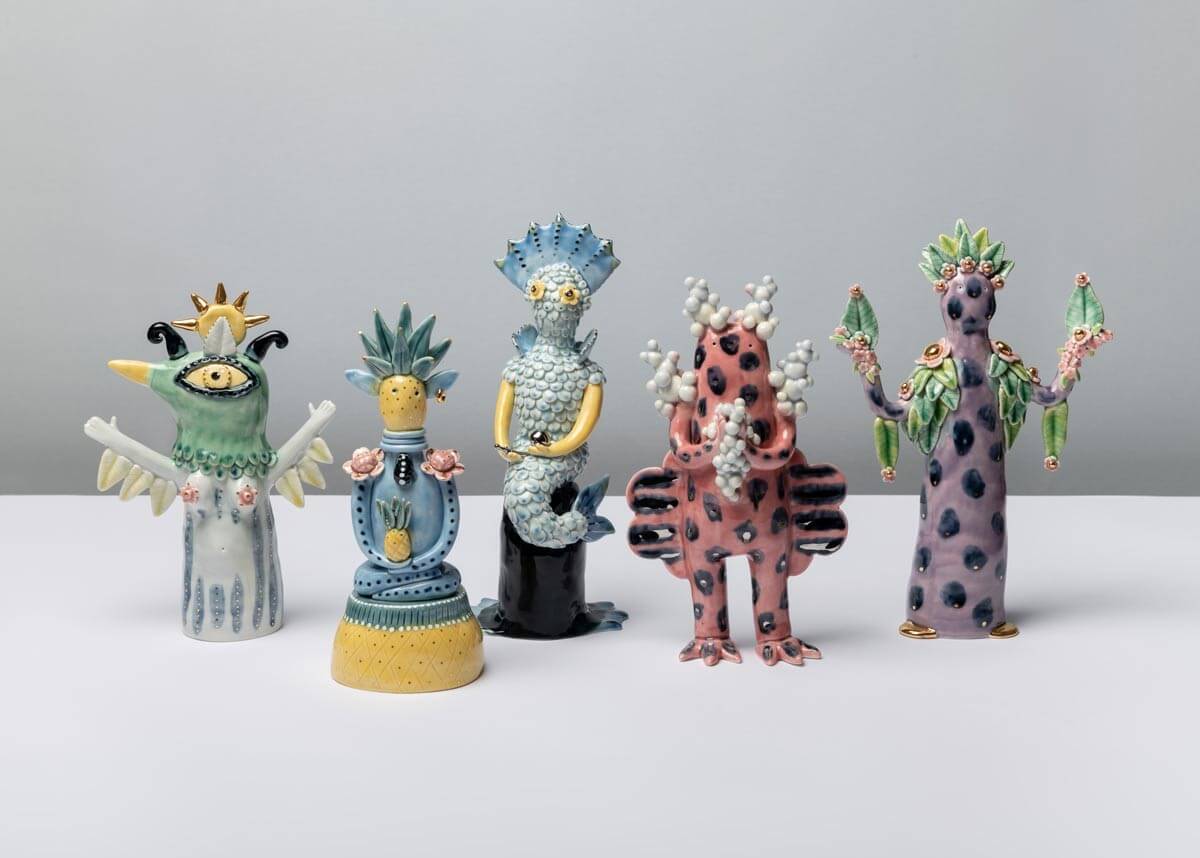 Gallery re-opens @ Linden
From Friday 5 November, 11am
Race on down to Linden to see Vipoo Srivilasa's Wellness Deity and Ruth Hoflich's To Feed your Oracle before they pack up on 14 November.
The Projects Space will open from the 9 November with Carolyn Menzies' exhibition Of Slender Means – which also ends on 14 November.
More details


Black Sorrows @ Memo
Friday 5 November, 7.30 pm
More tickets released for the first post-lockdown gig at Memo! $60/$55
Tix




Kim Volkman & The Whiskey Priests @ George Lane
Friday 5 November, 6 pm – 11 pm
The perfect way to dust off the sound system.
Now sold out!



Evil Dead Triple Feature @ Astor
Friday 5 November, 7.30
Summon the undead for 266 minutes with this special better late than never Halloween event and follow the exploits of Ash, played by the one and only Bruce Campbell, as he battles hordes of deadites across three of the greatest works of horror (and comedy) of all time. The Evil Dead (35mm) Evil Dead 2: Dead by Dawn (4K) Army of Darkness (2K).
Tix


Blackbox Makers Market @ TheatreWorks
Saturday 6 November, from 9 am
Blackbox Makers Market returns to Theatre Works forecourt with an array of eclectic and bespoke goodies, including:
Hand screen-printed linens and gorgeous wood serving boards & platters, Lampwork Glass beads, ceramics with a difference, mixed media images & unique jewellery, botanical sculpture and bespoke candles.


Official pre-opening @ Stranger Gallery and Studio
Saturday 6 November, 1 pm – 6 pm
Stranger Gallery and Studio is a new space where photographers exhibit their work; big, luscious works of art, small intriguing pieces, or any combination of these.
Inspired by photographer Peter Berzanskis, the space is located in the Metropol (St Kilda Light rail Station).
www.strangergalleryandstudio.com.au
www.instagram.com/strangergalleryandstudio



Purple Revolution: Prince Celebration @ Memo
Saturday 6 November, 7.30 pm
Andrew De Silva and friends will pay homage with tracks such as Little Red Corvette, 1999, Cream, Diamonds & Pearls, I Wanna Be Your Lover and the iconic Purple Rain. $50 / $40
Tix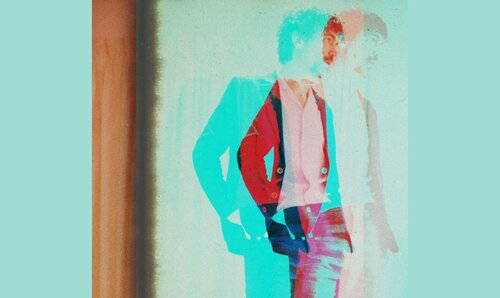 The Luke Sinclair Set @ George Lane
Saturday 6 November, 6 pm – 11 pm
Luke Sinclair (Raised By Eagles) writes instantly relatable music, exquisite melodies underpinned by emotionally charged lyrics. For this special George Lane show, Luke is joined by his full band – Zayne Lynd (bass, vocals), Matt Dixon (lead guitar) and Liam O'Leary (drums).
Tix


Port Phillip Remembrance Day @ Online
Sunday 7 November, 5 pm.
This years' service will again be held virtually and will feature the launch of Walking in their footsteps: local stories of World War Two, a new mapping project sharing stories of significant local places during World War II.
The service will commemorate the approaching 80th anniversary of the sinking of HMAS Sydney (II) off the coast of Western Australia on 19 November 1941  (Pictured above in their crew shot)
David Radcliffe from the Port Melbourne Historical Society & Preservation Society will give a presentation honouring the 23 Port Phillip men who perished on the HMAS Sydney when all the crew were mysteriously lost at sea.
Book to get access 



Atlanta Coogan & Band present "The Amy Winehouse Show" @ Memo
Sunday 7 November, 3.30 pm
Atlanta Coogan has re-jigged her successful performance of Amy Winehouse's music into a highly sought after and intimate show. $43 / $25
Tix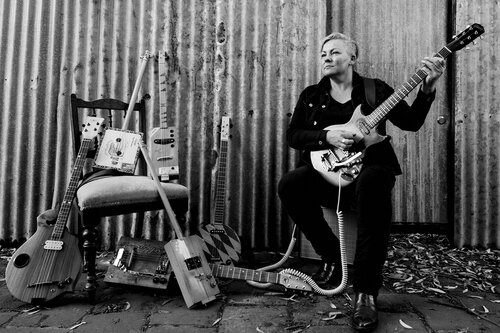 Anna Scionti (Trio) @ George Lane
Sunday 7 November, 4 pm – 8 pm
Anna Scionti is a Melbourne-based singer-songwriter, guitarist and bottleneck slide player making her own style of music steeped in blues, roots and rock. Scionti walks her own creative path mixing it up on cigar box, resonator, lap steel and six-string guitar.
Tix

Book ahead



Last Night In Soho – British Film Festival @ Astor
Friday 12 November 7.30 pm
In acclaimed director Edgar Wright's psychological thriller, Eloise, an aspiring fashion designer, is mysteriously able to enter the 1960s where she encounters a dazzling wannabe singer, Sandie.
Tix


Prayer Machine @ Red Stitch
Previews 12 – 16 November
Season 17 – 28 November
At last! Prayer Machine, a world premiere developed through Red Stitch's INK new writing program, marries hypnotic black comedy with a tender exploration of aging and missed connection. In a place where the twin addictions of nostalgia and technology collide, how can you love somebody who isn't really there?
Stars Joe Petruzzi and Patrick Williams
Tix

Lucinda Moon, Baroque violinist @ All Saints' Church
Sunday 14 November, 3 pm
2 Chapel Street, East St Kilda
A wonderful way to return to live concerts at All Saints' will be a solo recital by acclaimed Baroque violinist, Lucinda Moon. 
Tix @ door: $25 / $20 Free with valid student card.
Soon: Ariel Ensemble @ All Saints' Church, Sunday 21 November, 3 pm
More info
Common Dissonance @ TheatreWorks
17 – 27 November
The first show to light up the Theatre Works stage since July, Common Dissonance is a contemporary circus work by Na Djinang Circus.
Na Djinang Circus is known for being a First Nations led company imbued with traditional and contemporary styles of performance with shapes, images, and styles of indigenous performance, rituals, and iconography. Special offer: ten $20 tickets per session with Welcome Back Tickets – on sale now!
Tix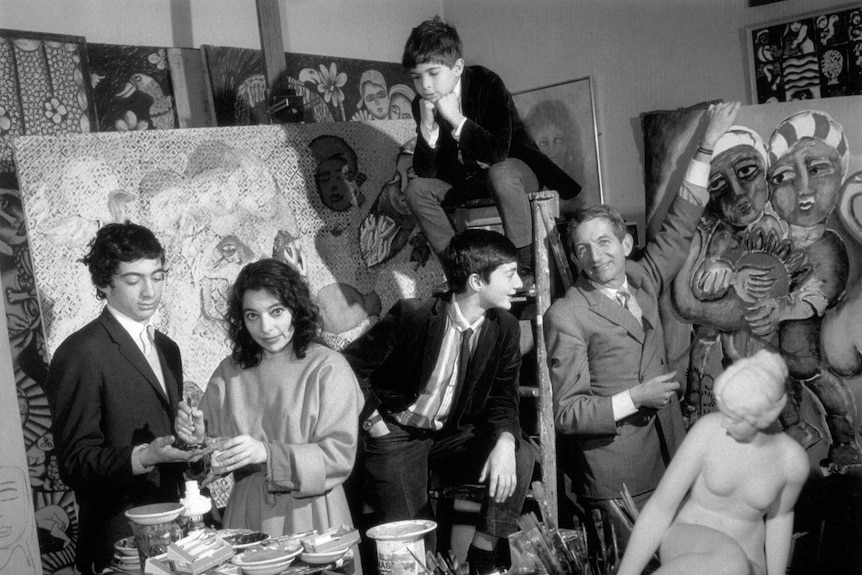 My Mirka @ JewMu and Wheeler Centre
Monday 22 November, 6.30 – 7.30pm
An online event hosted by Julia Zemiro, the evening will feature stories from Mirka's son, filmmaker Phillippe Mora; restaurateurs Guy and Carlo Grossi; Bloom cosmetics founder Natalie Bloom; Mirka's granddaughter, gallerist Lily Mora; and many more. Free (pay what you feel like)
More info

Wellbless @ TheatreWorks
World Premiere: 1 – 11 December
A hilarious new work by Debra Thomas and Ella Roth Barton is darkly satirical comedy examines the parasitic world of wellness, a trillion dollar industry that preys on vulnerable women.
Book before midnight 15 November with the extra special code BLESSYOURSELF to access $20 early bird tickets (plus booking fees).
Tix 



Pramkicker @ TheatreWorks
14 – 18 December
Hasler's raucous and irreverent play Pramkicker is a whip smart love letter to women facing the enormous societal expectations surrounding motherhood.
Grab early bird special $20 tickets with the code PENNIES when you book before midnight 22 November (booking fees apply).
Tix 


The Comedy of Errors @ St. Kilda Botanical Gardens
3 – 19 December, 7 pm – 8.30 pm, also 3 pm – 4.30 pm weekends
Melbourne Shakespeare Company returns with their original musical adaptation of Shakespeare's funniest farce The Comedy of Errors. $30/$20
Tix


Telling Tales @ St Kilda Botanical Gardens
11 – 19 December, Saturdays and Sundays only 11 am & 2 pm
A new interactive family musical presenting a magical adventure with your favourite fairy tales and fables from around the globe. The production involves sing-along songs, puppetry, live music and dance that the whole family will love.
A 60 minute interactive adventure suitable for children aged 5+.
Pay what you can pricing ($20 suggested)
Tix
ATSI Mentoring program @ Council
Victoria-based Aboriginal and Torres Strait Islander musicians are encouraged to apply for the First Impressions career development program, a new initiative from Port Phillip Council.
Five successful applicants will receive career boosting guidance from local music industry
mentors and perform at Port Phillip live music venues and events.
Applications close mid-November and the program will happen from January to May 2022.
More information
Picture: Allara performs at Memo Music Hall as part of Council's 2021 Yaluk-ut Weelam Ngargee


Josie Wadelton – The Way I'm Looking @ Seniors Festival online
https://youtu.be/nL_77TMaOjc
Josie Wadelton, a long-time resident artist of Artist's Studio 106 in St Kilda, was featured in a video as part of Seniors Festival online. It's a 6 minute exploration of Josie and her approach to life, art and everything.
Seniors Online
State redistribution anti-climax
Only small changes to Albert Park District in State Parliament for next election
After suggesting major changes to the Albert Park and Prahran districts in state parliament, the final redistribution announced last week left both seats largely unchanged.
The only change to Albert Park's current boundaries is the transfer of a pocket of Southbank and South Melbourne to Prahran District.
The Boundaries Commission received over 20 submissions about Albert Park and Prahran.
"Submissions about Albert Park and Prahran districts argued that a Port Phillip community of interest had developed, uniting the bayside suburbs, and that the proposed transfer of St Kilda to Prahran District divided that community of interest."
Largely keeping the status quo means that TWiSK readers in and around St Kilda will continue to be in one of four state seats represented by (as pictured above)  James Newbury (Liberal Brighton), Martin Foley (ALP Albert Park), Sam Hibbins (Greens Prahran) and David Southwick (Liberal Caulfield) (click for detailed maps):
Elwood (South of Dickens) are in Brighton
St Kilda (East of St Kilda Road) and St Kilda East (North of Inkerman) are in Prahran – including the St Kilda Town Hall
A pocket of Balaclava (East of Chapel and South of Inkerman) is in Caulfield.
The rest of St Kilda is in Albert Park.
Confused? St Kilda / East St Kilda / Elwood / Ripponlea is represented by one Labor, one Green and two Liberals in the current parliament (lower house) plus the five upper house representatives for Southern Metropolitan Region (pictured below). 
Read the detail

Pictured (top to bottom) ALP: Mr Enver Erdogan and Ms Nina Taylor
Sustainable Australia Party: Mr Clifford Hayes
Liberal: Ms Georgie Crozier and The Hon. David Davis

St Kilda sits in the Federal Parliament seat of Macnamara (formerly Melbourne Ports). With an election required within the next 6 months, TWiSK starts its coverage with information supplied by Christopher Ride, the recently announced Liberal candidate.
In future editions we'll give equal space to all other candidates.

Christopher Ride
Liberal candidate for Macnamara
Who am I?
I am a former technology executive and business owner in Port Melbourne, historical fiction writer, and commercial kelp farming entrepreneur. More importantly, I am happily married with three teenage children.
Why am I standing?
I've had a successful career, on many fronts, and it's time for me to give back. There is a chronic level of mistrust in professional politicians – we need experienced newcomers.
Why me?
I'm experienced and proven. My values have been forged by actually employing people, working collaboratively, doing the right thing, and succeeding when many said we would fail.
Why here?
I have worked in Macnamara for more than 30-years. This is the place in the world I understand best. Many people in Macnamara want positive change, just like me.
Website: www.ChristopherRIDE.com.au
Email: christopher.ride@vic.liberal.org.au
Twitter: @CandidateRIDE
Facebook: /ChristopherRIDE
LinkedIn: /ChristopherRIDE
Phone: +61 460 343 084
Greg Day
Happy to chat anytime 0418 345 829
Content suggestions and community questions are always welcome.
gday@gdaystkilda.com.au
Recent editions
Monday 25 October – Sunday 31 October
Monday 18 October – Sunday 24 October
Monday 4 October – Sunday 10 October
Monday 27 September – Sunday 3 October

This Week in St Kilda respectfully acknowledges the Yaluk-ut Weelam Clan of the Boon Wurrung.
We pay our respect to their Elders, past, present and emerging. We acknowledge and uphold their continuing relationship to this land.