Writer's Week leaps off the page, roses in the round, half price at Sacred Heart op shops,
blessings for all creatures great and small, Blockheads open house and Jazzy tribute to Paul Simon.
This Week in St Kilda

Universal Language of the Rose @ Space2b
From Tuesday 2 October, Tue – Fri 10 – 5 pm, Sat 10 – 2 pm
An exhibition of expressive rose portraits on circular canvases.
Opening Event: Friday 5 October, 6 – 8 pm
space2b 144 Chapel Street, St Kilda

A Punk Journey @ Ember Lounge
Tuesday 2 October, 6.00 pm
Panel discussion with Stuart Coupe looks at Sydney and Melbourne punk scenes of old. $15
Tix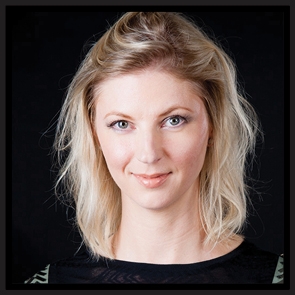 Killer Reads @ Ember Lounge
Wednesday 3 October, 6.00 pm
Sisters in Crime event. Jacqui Horwood interrogates crime writers Sarah Bailey, Katherine Kovacic and Emma Viskic about the popular appeal of crime fiction. $20
Tix

Rock Writers Panel @ Ember Lounge
Thursday 4 October , 3.30 pm
Stuart Coupe leads a panel with James Anfuso, Broderick Smith, Kim Volkman and Jen Jewel Brown. $25
Tix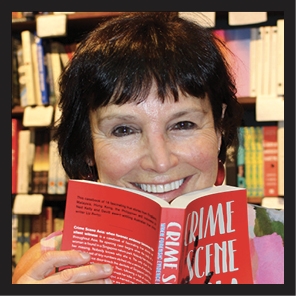 How to get away with murder @ Ember Lounge
Thursday 4 October, 6.30 pm
Writers Liz Porter and Maggie Baron take a humorous stab at forensics and crime literature to reveal what works – and what doesn't – when it comes to making a killing. $20
Tix

Once Upon a Time … @ St Kilda Writers Centre
Until Sunday 7 October 2018
The St Kilda Writers Centre are presenting 'Once Upon A Time …'  in conversation evenings with Geoffrey Williams and guests to celebrate the inaugural St Kilda Writers Week.
Thursday 4 October: Adapting Virginia – Peta Hanrahan in conversation
Friday 5 October: Dear Lindy – Alana Valentine (pictured above) in conversation
Saturday 6 October: From Page To Screen – Sandra Sciberras in conversation
Sunday 7 October: Queer, Indeed – Brenton Geyer in conversation
$35/$30
Tix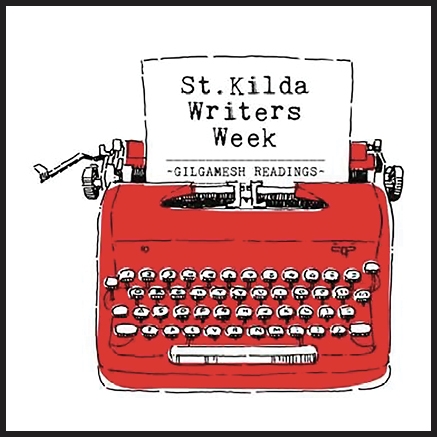 Full SKWW inconversation program

50% off sale @ Sacred Heart Op Shops
Saturday 6 October
Celebrate National Op Shop Week at all Sacred Heart op shops with a 50 per cent off sale on Saturday 6 October. Their second hand shops raise almost 30% of Sacred Heart Mission's funds.
Find an op shop 
Open house @ The Block (Gatwick)
Sunday 7 October, 10 am – 2 pm
What can we say, these events pull a crowd. Might be an eye-opener for some of the former residents.
More info

25th annual blessing of animals @ St James the Great 
Sunday 7 October, 2 pm
Get your pussy, puppy, goldfish or python blessed. Free
Info
435 Inkerman Street, St Kilda East

Celebrating Paul Simon @ Memo
Sunday 7 October, 3 pm
An all-star band celebrates the sound of Paul Simon from 1975 – 1980: a unique marriage of evocative poetry mixed with funk and jazz. Featuring special guest vocalists Rebecca Barnard, Troy McMillin, Janine Maunder and Paul Williamson. $35
Tix
Soon


Soccer mums @ Wattie Watson oval
Every Monday from 8 October to 5 November, 6 pm to 7 pm
Soccer basics for mums to have fun, meet new people and learn skills. $40 season
soccermums.com.au
89 Ormond Esplanade, Elwood

Seniors Bush Dance @ Town Hall
Monday 8 October, 2.00 pm – 4.00 pm
Get into Seniors Festival with a bush dance inspired by Bushwahzee. Gold Coin
9209 6777

Embolden @ Town Hall
Tuesday 9 October, 10.30 am – 8 pm
Wednesday 10 October, 9.30 am to 3.30 pm
A two day festival conference for older people and service providers. It focuses on challenging ageism and building an age friendly world. $186/$49.60
www.celebrateageing.com/embolden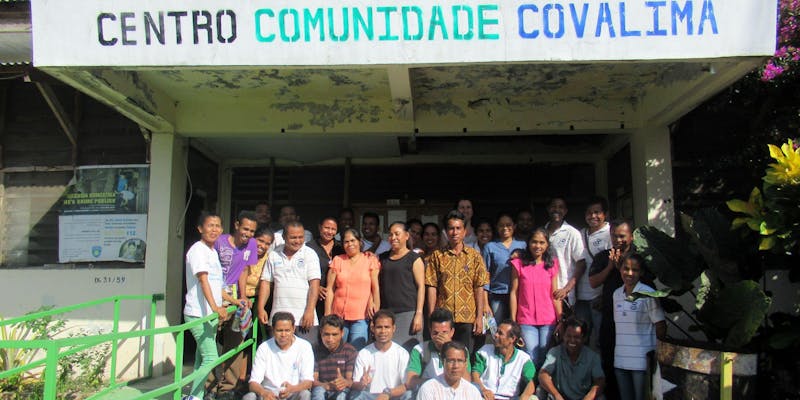 East Timor Friendship Visit @ Library
Thursday 11 October, 6.30 pm – 7.30 pm
Since 2000, Port Phillip Council and Suai in East Timor have been friends.  Hear Alberto Barros,  Director of the Covalima Community Centre in Suai, speak about the ongoing friendship. Free
Bookings

Pelleas and Melisande @ Palais
Thursday 11 October
Victorian Opera, composed by Claude Debussy, sung in French with English surtitles. Oh la la.
Tix

Heart of St Kilda Concert @ Palais
Tuesday 23 October, 7.30 pm
Hurry – this will sell out. Archie Roach, Kate Ceberano, Bob Franklin, Tex Perkins and the Fat Rubber Band and more.
Tickets via Ticketmaster or 136 100.

Cecil Noir Twilight Ride & Pedal-powered Cinema
Saturday 27 October
Ride in style from Fitzroy St, past Albert Park Lake and along the lovely Cecil Street bike route. The ride ends with a screening of the Academy award nominated French animation Triplets of Belleville (PG) –  screened using pedal power provided by volunteers. $14.70/$9.70
Bookings essential
Part of Tour de Cecil: A Festival of Everyday Bike Riding.
Election forum @ Alex
Monday 29 October, 6.30 pm
Organised by local community groups to meet candidates for the State seat of Albert Park, including Martin Foley MP, Liberal Andrew Bond, Greens Ogy Simic and Animal Justice Party Tamasin Ramsay and Reason Party Jarryd Bartle.
Free event, no tickets, no registration, just turn up.
Info
135 Fitzroy St