Mirka after dark @ JewMu
Palais is back with local talent and tributes
Last week for Linden's current shows

This Week in St Kilda #265

Cladding fire danger forces out St Kilda residents
St Kilda Plant Revegetation @ EcoCentre volunteers
Meet the (wine)maker: Patrick Sullivan @ Little Prince Wine
Waz e James Band @ George Lane

You are invited to be a friend of TWiSK

Don't rely on Facebook, get TWiSK in your email every Sunday
TWiSK is always free, proudly independent and totally self-funded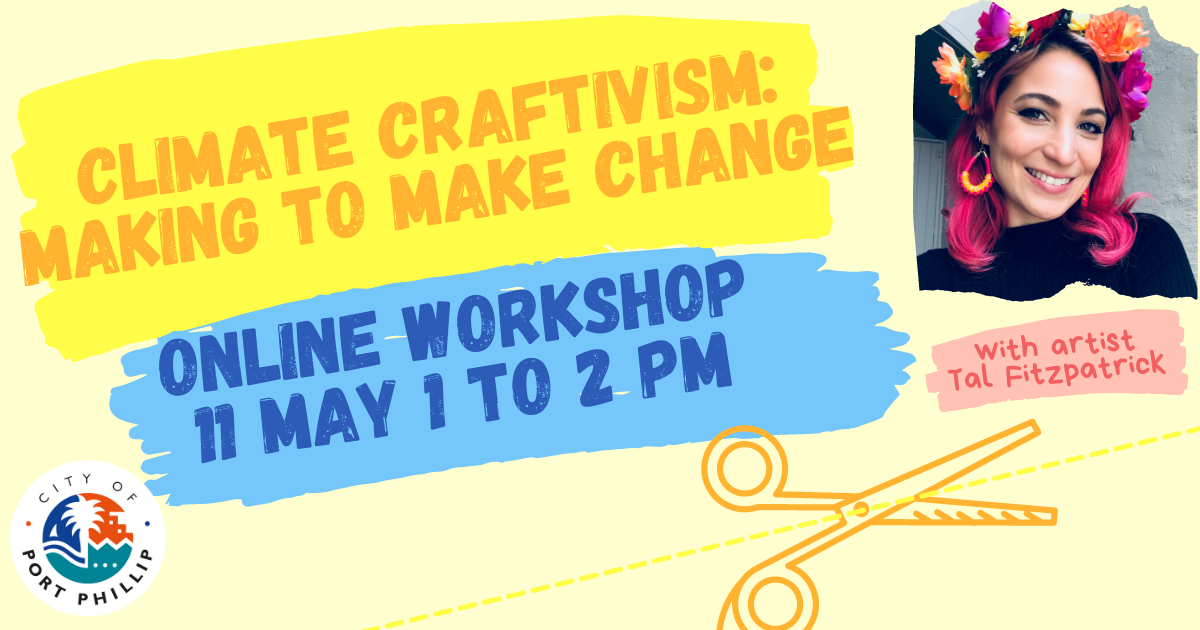 Climate craftivism: Making to make change @ Sustainability team online
Tuesday 11 May,1 pm – 2 pm
Find out how craftivists are changing the world, one stitch at a time.
Free hosted by the Sustainability team at Council.
Tix
Twins: Ian Darling and Greg Fleet @ Gasworks
Tuesday 11 May – Saturday 15 May, 7.30pm – 9pm (Saturday 2.30 matinee)
Two old school friends come back together forty years after playing the twins in Shakespeare's 'The Comedy of Errors', to rework it as a two-hander. They get a little distracted along the way. $31 / $25
https://gasworks.org.au/whats-on/twins



Trivia @ Newmarket Hotel
Every Tuesday 7.30 pm (Rego from 6:30 pm)
There's a $100 Newmarket voucher up for grabs, plus other prizes on the night.
Book a table

Open mic @ Espy
Tuesdays from 7 pm
Take your chance in the Basement
Espy gig guide

Meet the (wine)maker: Patrick Sullivan @ Little Prince Wine
Thursday 13 May, 6.30 pm
Next in the monthly tasting series is Patrick Sullivan from Gippsland's beautiful Strezleki ranges. Your tix gets you tastings and a few canapés but the real prize is industry insight and the chance to purchase a piece of Pat's exclusive wine portfolio.
$30pp tasting only
Info and tix

Priscilla – Queen of the Desert @ CLOC National Theatre
Various dates until 22 May, 7.30 (Sunday Matinee 16 May)
The perfect show to rediscover the joy of musical theatre. So get ready to shake your groove thing as CLOC fluffs the feathers, sprinkles the sparkles, and polishes the platforms for an epic journey of ?self-discovery, mateship and acceptance. $61/$56
Tix



Drag Bingo @ Newmarket Hotel
Thursdays, 6.30 pm – 10.30 pm
Join Drag Queen host with the absolute most, Jimi The Kween, for a game of bingo and maybe even a cheeky performance. Doors open 6.30pm | Balls drop at 7.30pm
Book a spot 
Anna Revesz: Architecture of Memory @ Linden Project Space
Thursday 13 May – Sunday 13 June
Virtual opening Thursday 13 May 6 pm bookings 
Anna is an emerging, Adelaide artist with an interest in photography.
View her series of black and white photographs and three sculptural works that explore the interchange between past and present moments.
The work was created with an emerging dancer, Darci O'Rourke (Australian Dance Theatre).
www.lindenarts.org



Confined 12 @ Glen Eira Council Gallery
Thursday 13 May – Sunday June 6 2021
Monday to Saturday, 1 pm to 5 pm; Sunday, 10 am to 5 pm
(Too big to fit in it's traditional home at the St Kilda Town Hall gallery), this is the biggest exhibition ever presented by The Torch with over 350 artworks from 320 Indigenous artists currently in or recently released from prisons in Victoria.
thetorch.org.au/c12
Launch Thursday 13 May, 6 pm
Laneways Homeways exhibition @ Space2b's Face2face
During May
Launch Thursday 13 May, 6 – 8 pm
View the next instalment of face2face, where two artists from different backgrounds collaborate. This month brings together Rahila Zeeshan who grew up in Karachi and Sandra Tobias whose family arrived in Melbourne from Ireland & England in the 1950s.
Info
144 Chapel St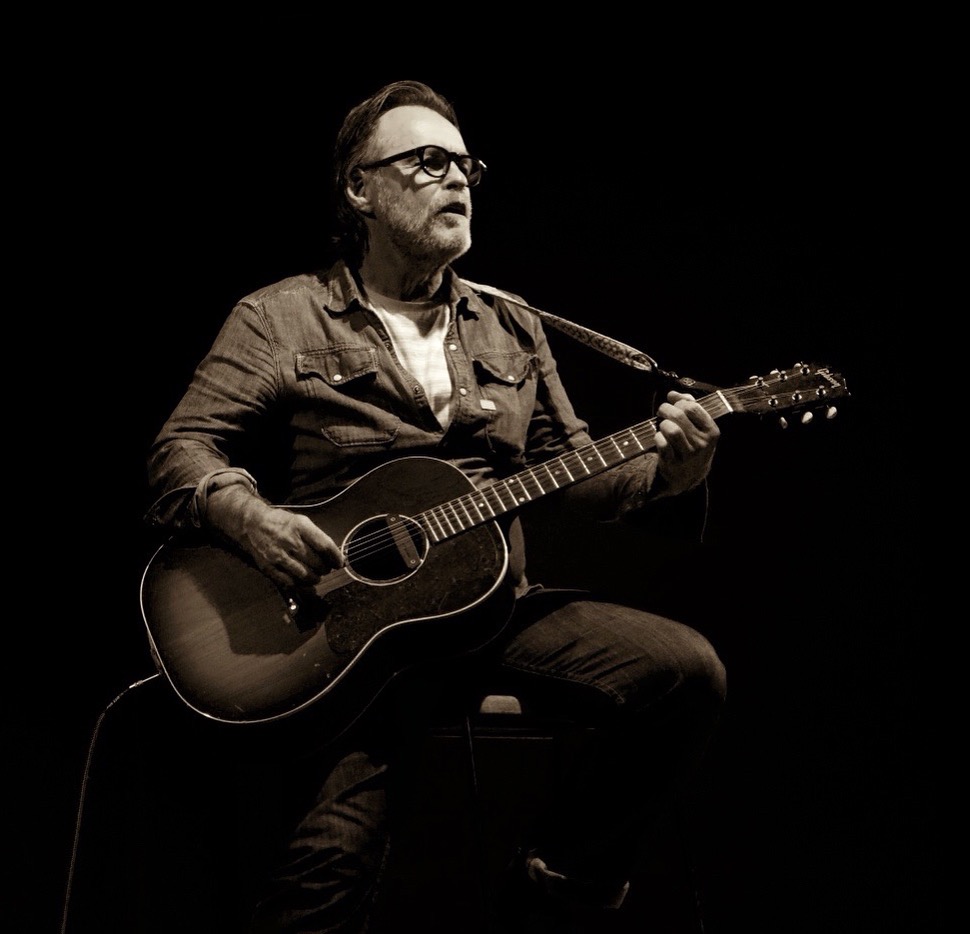 Terry Serio and friends @ Brightspace
Friday 14 May, 8 pm
Terry Serio with special guests; Charlie Owen, Billy Pommer, Kathryn Brownhill & Tanya Lee Davies. $19
Tix 



Carole King's Tapestry with Esther Hannaford @ Palais
Friday 14 May and Saturday 15 May
Celebrating 50 years since Tapestry's release, Esther and band will present the album as well as a selection of Carole King hits and songs she wrote for fellow multiplatinum selling artists.
Tix
See the Palais line up for May & June
Apia Good Times 2020
Luc Longley – One Night Only
John Butler
Kingswood
Seven Wonders – The Music of Fleetwood Mac Orchestrated
We Can Be Heroes – The Music of BOWIE Orchestrated
Emma Swift
Richard Clapton
Bohemian Symphony – The Music of QUEEN Orchestrated
Louis Tomlinson
Lorelei
Tix and info



Cousin Tony's Brand New Firebird @ Espy
Friday 14 May, 7.30 pm
"Founded by charismatic, musically gifted singer-songwriter Lachlan Rose, the music of Cousin Tony's Brand New Firebird is infectious, honest, eclectic and original." $29
Espy gigs



Adam Harvey @ Memo
Friday 14 May, 7.30 pm
Acclaimed Australian country artist Adam Harvey on his cracking Highway One Tour. $50/$30
Tix



Waz e James Band @ George Lane
Friday 14 May, 6 pm – 11 pm
Waz e James on guitar & lead vocals backed by Andrew Pendlebury (The Sports, Slaughtermen) on lead guitar, Steve Hadley (The Black Sorrows and Paul Kelly's band Professor Ratbaggy) and Scotty Martin on drums. Fun.
Tix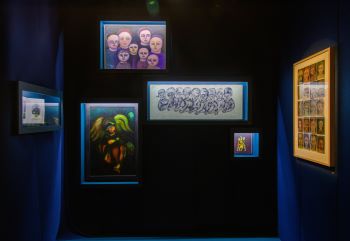 MIRKA After Hours @ Saturday Night at JewMu
Saturday 15 May: 6:00 – 7:45 pm, 8:00 – 9:15 pm
To celebrate International Museum Day and the spectacular exhibition MIRKA,
JewMu is opening for two evening sessions. $20 / $15
Book now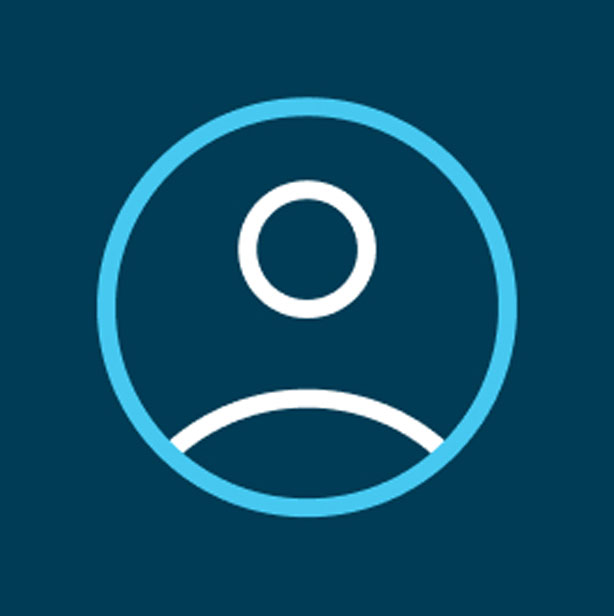 Mirka's St Kilda: Guided Walk with Dr. Sabine Cotte
Sunday 27 June, 3 pm start
Join conservator and author Dr. Sabine Cotte for a tour of the places where Mirka lived, worked and transformed. $25/$20
Book now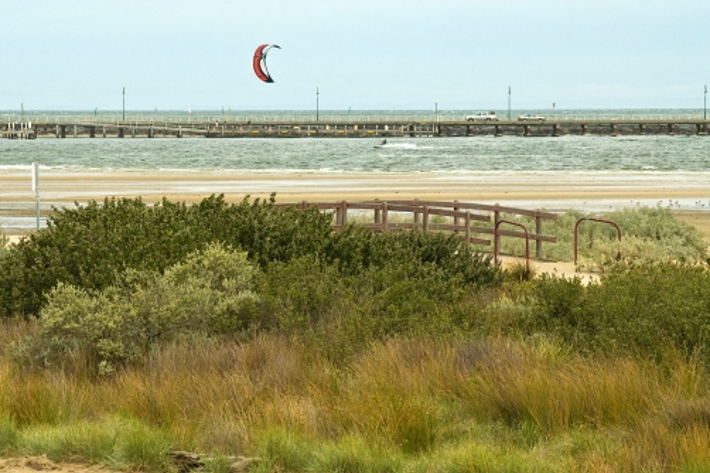 St Kilda Plant Revegetation @ EcoCentre volunteers
Various dates and places during May
Volunteer to plant Indigenous flora and remove weeds to protect our local biodiversity.
Places are limited, sign up with the links below.
West Beach St Kilda
Saturday 15 May, 9:30 am – 12:30 pm
http://bit.ly/stkildareveg2
Middle Park with St Kilda Earthcare and Citywide
Sunday 16 May, 10 am – 12 noon
http://bit.ly/stkildareveg3
St Kilda Breakwater
Wednesday 19 May, 2 pm – 4 pm
http://bit.ly/stkildareveg4
St Kilda Breakwater
Saturday 22 May, 2 pm – 4 pm
http://bit.ly/stkildareveg5



Yacht Rock Revival @ Memo
Saturday 15 may, 2 pm & 7.30 pm (sold out)
Yacht Rock Revival pay tribute to 70's light rock, collecting your favourite sounds, songs and grooves from an era when 'smooth' meant everything. $50/$35
Tix



Flying Cowboys: The Music of Rickie Lee Jones @ Memo
Sunday 16 May, 3 pm
Melbourne band "Flying Cowboys" was born out of a love of the early album recordings of Rickie Lee Jones. $45/$35
Tix



Last week for three shows @ Linden
Until 16 May, Tuesday to Sunday 11 am – 4 pm
Last week to see works from three unique artists:
Ash Keating > Duality; Troy Emery > Sonder; and Nicholas Folland > Burn Down The House
Linden New Art
Soon

Big New Gas, Big Mistake @ PECAN et al Zoom
Tuesday 18 May, 7 pm – 8.30 pm
Local climate action groups including Port Phillip Emergency Climate Action Network (PECAN) are hosting this forum just three days before the School Student Climate Strike. Find out more about the scale and impact of the gas plans.
Tix

St Kilda Film Festival @ Astor and Alex
From 20 May – 29 May
After being online last year, the St Kilda Film Festival is back in cinema mode at the Astor and Alex.
Info and tix
TWiSK invites any local SFF entrants to share their story with TWiSK.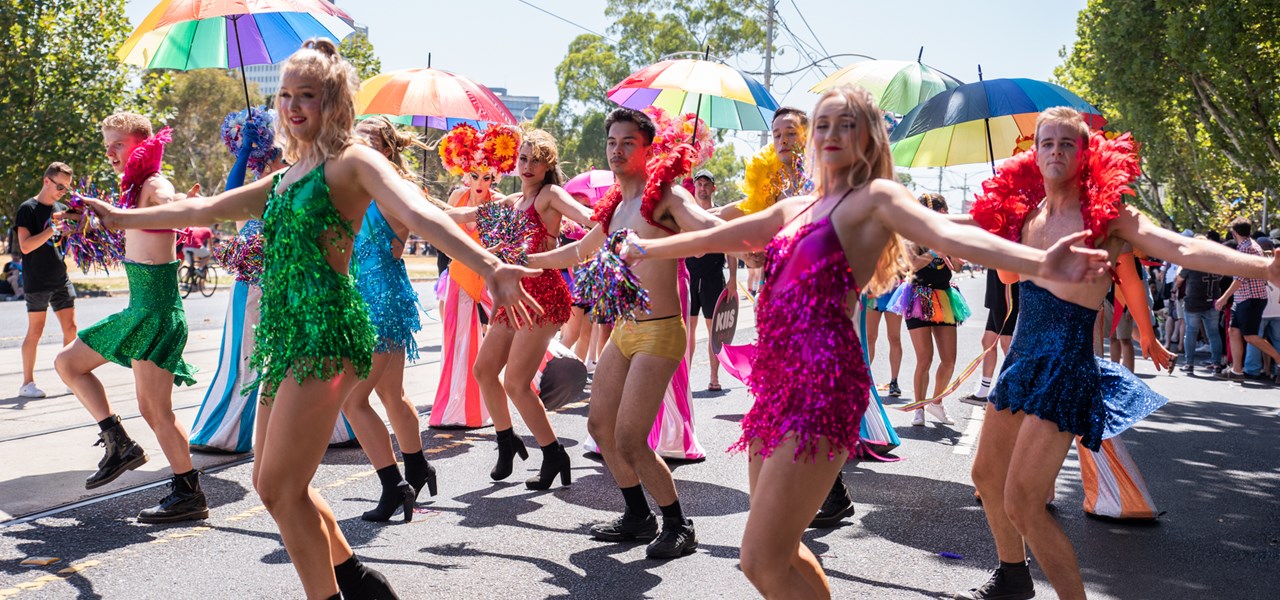 Pride March @ Fitzroy Street
Sunday 23 May, 11 am – 1 pm
March organisers, Midsumma are encouraging audiences to attend/view the march in only two ways:
Book into a Fitzroy St venue to watch the parade
Watch the parade from their homes or a participating venue via live-stream from the Midsumma Facebook Page from 10 am.
Check for latest info

Crime writers head to France @ Sisters in Crime
Anytime on YouTube
France, renowned for delectable food and wine, art and romance, has also proved a popular setting for crime authors: the art world in Pip Drysdale's The Paris Affair, a grand country estate in Anna Downes's The Safe Place and the Alps in Allie Reynolds's Shiver. Watch their fabulous exchanges with award-winning short story writer, Jacqui Horwood. Free
Sisters YouTube 
Artists for Kids Culture Dinner 2021 @ Brightspace
Saturday 19 June, 7 pm
Enjoy an amazing 4-course dinner by acclaimed chef Murat Ovaz from Yagiz, served with accompanying wines. The special guest is Katherine Teh, social change guru, in conversation with writer Richard Cornish. With music by legendary musician Jack Howard, accompanied by Jack's student band, Dexter. $150 pp
Tix

Spare a thought for these poorly clad neighbours
Council's Municipal Building Surveyor (MBS) has issued an Emergency Order and Building Notice requiring residents in an unnamed St Kilda apartment building with combustible cladding concerns and other fire safety matters to leave the premises within two weeks (from 7 May).
The building cannot be lived in after the next fortnight until fire safety concerns have been addressed. To provide time to find other accommodation, the building's Owner's Corporation (OC) has been advised to engage a Fire Safety Warden onsite from 10 pm to 7 am every day for the next two weeks. After that, residents cannot live in the building.
This is the first time an order for an evacuation of this kind has been issued in Port Phillip.
More details
If you have information to share or in-confidence, contact Greg Day 0418345829
FYI In keeping with the legalities of this issue, TWiSK will not be disclosing the location.
We are interested in the residents plight. Sensitivity assured.
Greg Day
Happy to chat anytime 0418 345 829
Content suggestions and community questions are always welcome.
gday@gdaystkilda.com.au
Recent editions
Monday 3 May – Sunday 9 May
Monday 26 April – Sunday 2 May
Monday 19 April – Sunday 25 April
Monday 12 April – Sunday 18 April
Monday 4 April – Sunday 11 April

This Week in St Kilda respectfully acknowledges the Yaluk-ut Weelam Clan of the Boon Wurrung. We pay our respect to their Elders, past, present and emerging. We acknowledge and uphold their continuing relationship to this land.