See the amazing Grace Knight from Eurogliders @memomusichall, hear Gideon Haigh discuss a local scandal, go all Harry Potter with Puffs @AlexTheatreStk, witness Fury@redstitch Joanna Murray-Smith's play about off-spring troubles.
This Week in St Kilda

Mohanlal Star Nite 2018 @ Palais
Monday 11 June, 6 pm
Bollywood legend Lt Colonel Padmasree Bharath Dr Mohanlal, star of over 350 films, in an all-star night.
Tix and info

Pie and footy night @ Pontoon
Monday 11 June, game time
Catch the Demons vs Pies and have a special pie baked by head chef Rhys Hunter.
Pie and chips $16. Only on mid-week footy nights, including Thursdays 14 , 21 and 28 June.
Info and bookings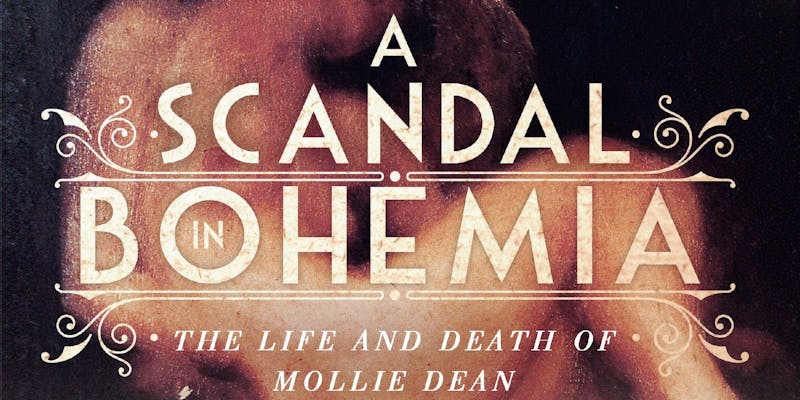 Gideon Haigh: A Scandal in Bohemia @ Library
Thursday 14 June, 6.30 pm
Gideon Haigh discusses his book 'A Scandal in Bohemia'. Mollie Dean was a poet, aspiring novelist and muse on the peripheries of Melbourne's bohemian salons – until one night in 1930 she was brutally slain by an unknown killer in an Elwood laneway. Free
Bookings

Chris Gregory & Des Cowley on Gerald Murnane @ Readings
Thursday 14 June, 6.30 pm
Chris Gregory talks with Des Cowley, State Library Victoria's History of the Book manager, about Words in Order – a brilliant record showcasing Murnane's talents as a vocalist.
Free but book please 

Wild At Heart – Sol Tram Album Launch @ Memo
Thursday 14 June, 7.30 pm
Wild at Heart Community Arts presents the launch of the Sol Tram CD, a collection of original songs and stories from songwriters at their South Melbourne songwriter's group. $20 includes CD
Tix and info

Airway Lanes Album Launch @ Memo
Friday 15 June, 7.30 pm
Airway Lanes will perform their new album 'Light Of Day'
Tix and info

Eurogliders @ Memo
Saturday 16 June, 7.30 pm
Hear one of the lasting friendships in Aussie music – singer Grace Knight and composer Bernie Lynch – surely a slice of Heaven. $42 / $30
Tix and info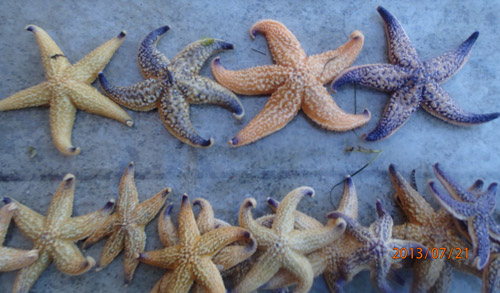 Northern Pacific Seastar removal @ St Kilda Pier
Sunday 17 June, 9.30 am
Help rid the bay of the pesky invasive Northern Pacific Seastar. Bookings essential.
info@earthcarestkilda.org.au

Cool Jazz and Vegan Dinner @ Vegilicious
Sunday 17 June,6.30 pm – 9.00 pm
Jazz trio playing from Miles Davis and Cole Porter through to Sting and the Beatles. No cover charge but table bookings for dinner are recommended 9537 3820.
118 Carlisle Street, St Kilda
Coming soon


Winja Ulupna readings and art @ Elwood St Kilda Learning Centre
Monday 18 June, 6.30 pm
A rare chance to hear readings and see artwork by Aboriginal women in recovery.
This is special.
87 Tennyson St, Elwood
Homeless memorial @ Peanut Farm 
Wednesday 20 June, 4.30 pm – 7.00 pm
Come together on the longest night of the year to remember those who have died when homeless. There will be soup and a smoking ceremony, ending with musical performances from local artists and remembrances from locals. All welcome.

Launch of Liz Porter's latest forensics book @ Readings
Wednesday 20 June, 6.00 pm
Witness the launch of Liz Porter's latest forensics book Crime Scene Asia.
Free RSVP by Monday 18 June and get a glass of wine
Ongoing


Fury @ Red Stitch
Until Sunday 1 July
Personal sacrifice and responsibility are pitted against political correctness in a new play by Joanna Murray-Smith. $55/$38/$28
redstitch.net

Puffs @ Alex
Until Sunday 17 June
Off-Broadway comes to Fitzroy Street in a show about the other kids at the Harry Potter Wizard School.
Tix and info

Citizens of the World exhibition @ Space2b
Wednesday 6 June – Friday 29 June,
Tuesday to Monday 10 am – 5 pm, Saturday 10 am – 2 pm
Six artists from refugee backgrounds focus on the idea of belonging in a new country.
Free
www.space2b.com.au
144 Chapel Street, St Kilda

Kubrick's 2001 Space Odyssey @ Astor
Until Sunday 24 June
Mon – Fri 7.30 pm / Sat & Sun 2 pm & 7.30 pm
50th anniversary screening in glorious 70mm. "Open the pod door Hal" and journey back to Stanley's future.
Tix and info