April Sun festival on the St Kilda Triangle
Carpark transformed to general admission venue
Dancing allowed 🙂
This Week in St Kilda #261

Jungle Bungle for school holidays @ Theatre Works
Freya Josephine Hollick @ George Lane
Live Nation (Palais lease holders) ask for and get more free rent 
More sides to the Triangle from readers

Don't rely on Facebook, get TWiSK in your email every Sunday
TWiSK is always free, proudly independent and totally self-funded.

April Sun festival @ St Kilda triangle
Thursday 15 April – Sunday 2 May mostly Thursday – Sunday
The Triangle will be transformed into an outdoor music venue for a range of gigs spanning Leo Sayer to all day Poof Doof.
Some of the gigs are eight hour day time DJ sessions, others are traditional rock n roll shows.
Highlights for TWiSK readers:
Thursday 22 April
 You Am I, Magic Dirt, Dallas Crane & The Casanovas $74.90
Friday 23 April
Leo Sayer, Marcia Hines & Kylie Auldist $79.90
Wednesday 28 April
The Church & Bob Evans $69.60
www.aprilsun.com.au


Jungle Bungle @ Theatre Works
School Holiday Shows 14 April – 17 April
A musical adventure for young theatre lovers, Jungle Bungle explores the fear of the unknown, while celebrating friendship, individuality, and imagination.
Join Claire and Oliver for an exciting safari created to engage the young, and young at heart, in a magical musical adventure.
Small Booth (2 – 3 Patrons) $62.50
Large Booth (4 – 6 Patrons) $122.50
Tix



Meet the Artist > Troy Emery @ Linden Live on FaceBook and YouTube
Thursday 15 April, 6 pm – 7 pm
Join Curator Juliette Hanson for a lively conversation with leading mid-career Melbourne based artist Troy Emery to explore the ideas behind his work and practice. Free
Book and join

Elements of nature @ Space2b
Opening event Thursday 15 April, 6 pm – 8 pm
Until 1 May 2021
Face2Face is a monthly series of collaborative artworks, painted by two artists from different cultural backgrounds exploring and sharing on a chosen theme.
April's artists are Jane Kanizay and Anahita Diba.
Anahita is a self-taught artist who started with pen and paper whilst in detention in Nauru, while Jane finds life drawing is a way to hone drawings skills, understand the human form and to relax.
space2b.com.au/current-exhibition/


G FLIP, Touch Sensitive, Sycco & Thomas Headon @ April Sun St Kilda Triangle
Friday 16 April, 5.30 pm
A showcase of Future Classic talent, one of Australia's most forward thinking labels, having developed globally renowned artists such as Chet Faker and Flume.
www.aprilsun.com.au



Outdoor Connections Youth Program @ EcoCentre
Friday 16 April, 11 am – 3 pm,
Join a beach clean-up and litter team challenge as part of the Outdoor Connections program for local young people aged 12 to 18 years.
Facilitated by the Port Phillip EcoCentre in collaboration with Lord Somers Camp and Powerhouse
(with funding from the City of Port Phillip Youth Access Grants Program).
Book your free place



Russell Morris & Band @ Memo
Friday 16 April, 7.30 pm
A selection of audience favourites from his musical career as well as a sneak peak of new tracks from his latest album Black and Blue Heart (produced by Bernard Fanning) $65/$55
Tix



Loser @ Espy
Friday 16 April, 7.30 pm
Losers have been described as "a beautiful cross-over of Foo Fighters and Smashing Pumpkins, mixing melancholic guitars with powerfully adamant vocals."
With Würst Nürse & Jurassic. $16.55
Espy gigs



Jack Howard & The Long Lost Brothers and Sisters @ George Lane
Friday 16 April, 6 – 11 pm
Jack Howard with Nicky Del Ray (guitar), Ed Bates (pedal steel), Rob Walker (bass) and sisters Fiona Lee Maynard (backing vocals, percussion) and Cal McAlpine (drums).
Tix

Poof Doof Day Doof @ April Sun St Kilda Triangle
Saturday 17 April, 1 pm
Exceptional queer Aussie talent behind the decks and on stage as well as allies under the disco ball.
A gay day indeed!
www.aprilsun.com.au



Freya Josephine Hollick @ George Lane
Saturday 17 April, 6 pm – 11 pm
Freya comes to St. Kilda to play a rare intimate almost-solo show!
Tix this will book out
TWiSK will be there!
Get a YouTube glimpse of Freya



Stars @ Memo
Saturday 17 April, 7.30 pm
This iconic Australian Country Rock band with some songs from their acclaimed new album One More Circle Round The Sun $35 +
Tix



Ho Chi Minh trail double feature @ Astor
Sunday 18 April, 2 pm Apocalypse Now is first feature
Two remarkable films about war set in the Vietnam conflict: Apocalypse Now and The Deer Hunter.
The horror, the horror.
Astor

Soon



Ladies who sing Leonard – encore @ Memo
Wednesday 21 April, 7 pm
Anita Lester and special guests TBC will pay homage to his song and story, all songwriters in their own right, weaving his words around their own narrative. Featuring: Gabriella Cohen, Emily Lubitz, Loretta Miller, Charm Of Finches, Bonnie Love, Alma Zygier, Hettie Zygier, Esther Henderson, Helen Mountfort. $35+
Tix

Ongoing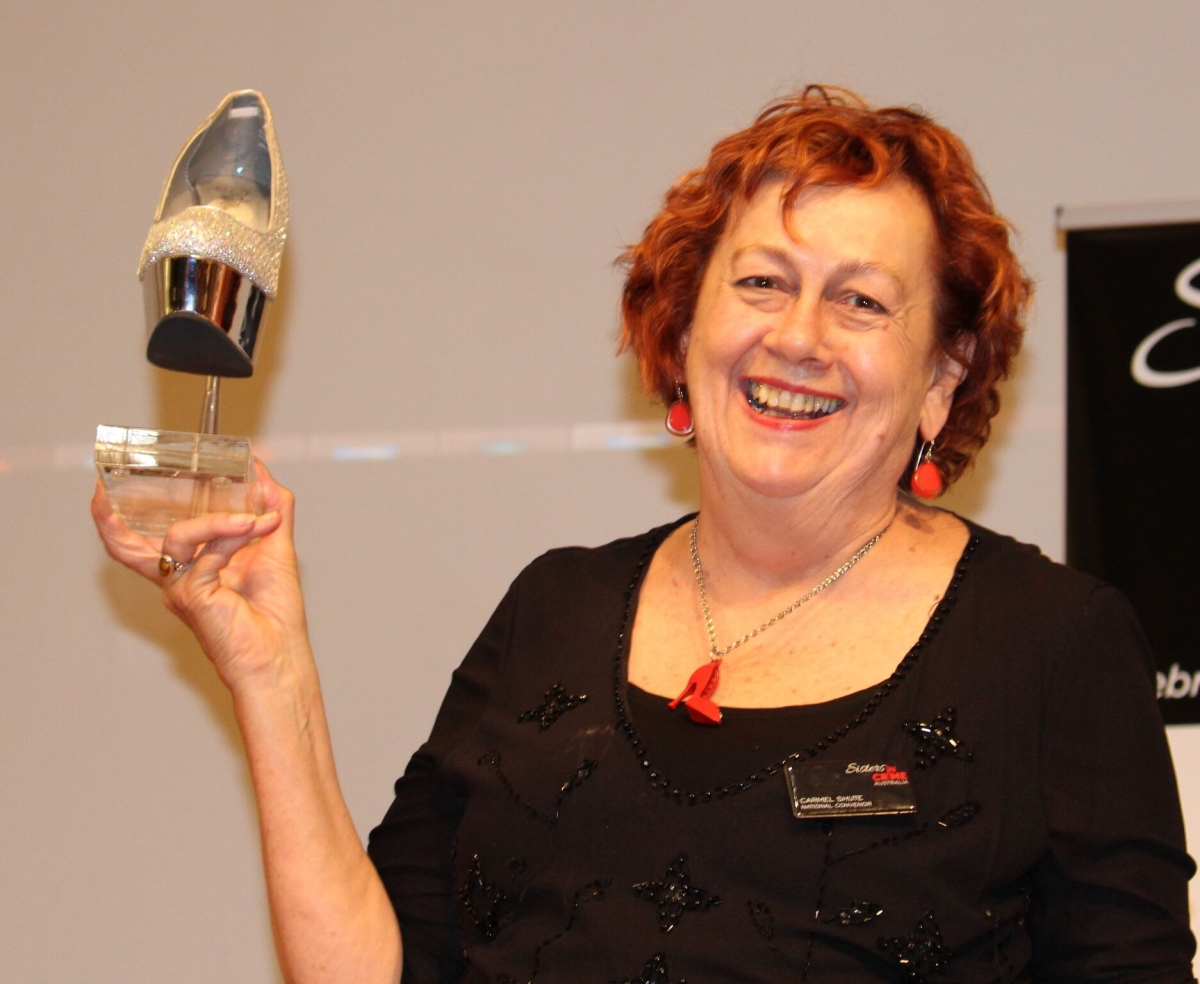 Carmel Shute – A Life in Crime @ U3APP Talk
Online anytime
For thirty years this September, Sisters in Crime Australia has been celebrating women's crime writing, running exciting events, nurturing authors and having fun. Co-founder Carmel Shute told tall tales and true under a grilling from a fellow convenor, Tara Mitchell, via Zoom on 20 March, to U3A Port Phillip. (Runs for 53 minutes.) 
Catch up on Sisters in Crime's YouTube channel.

Three shows @ Linden
Until 16 May,
Moving on from the Postcard Show, Linden has works from three impressive artists:
Ash Keating > Duality; Troy Emery > Sonder; and Nicholas Folland > Burn Down The House
Linden New Art
Linden hours Tuesday – Sunday
Session 1 > 11.15 am – 1 pm
Session 2 > 2 pm – 3.45 pm


Palais asks for and gets extended rent relief
Last week Council approved up to an extra $230K in rent relief for the Palais's lease holder Live Nation covering April – June this year.
Since April last year, Council has waived rents on the Crown Land and freehold properties it manages (including Stokehouse, Donovan's, Vineyard, West Beach Pavilion, and Elwood Bathers Pavilion as well as the Palais). But since December, this relief has been wound down and was set to end on 31 March.
But in a very frank and informative letter to Council, Live Nation told Council that it will take all of 2021 for the Palais Theatre to recover to pre covid-19 levels.
Amongst other factors, they fear that international touring will not resume until late 2021 or early 2022. 
Council's relationship with Live Nation is worth watching
The report to Council recommending the on-going relief is also interesting.
Clearly the officers are concerned that the Palais lease is too big to fail. Having signed up for 30 years in 2017, and being 'the largest rental income producer in Port Phillip's property portfolio', the bleak-out look raises questions way beyond 30 June.
At $230K per quarter, might Council be looking at $500K in waivers for the second half?
Watch this space carefully.
Having said that, Live Nation is highly motivated and well placed to revive the music scene
Interestingly, next week's April Sun Festival is being organised in part by Live Nation, the Palais lease holders.
Council is clearly thrilled to support the three week music program program next to the Palais.
"This will be the first large scale music event in Melbourne to have general admission and dancing is again allowed.
"The Festival also offers an opportunity for community members and visitors to support the local economic recovery by enjoying fantastic dining before and after attending shows," said a very happy Mayor Louise Crawford.
Bravo says TWiSK
Maybe this is a glimpse into the potential of the triangle, after all it was home to popular dance venues for generations, namely Palais de Danse and Palace – until they were destroyed by fire in 1968 and 2007 respectively.

More sides to the triangle discussion
Over the last two weeks, TWiSK has featured the opinions of Andrew Bond, Serge Thomann and Dick Gross on the Triangle. Now it's your turn.
We present reader contributions in full (the headlines are by TWiSK).


It is PUBLIC land & should therefore be retained as a public space for public use.
An integrated low profile art gallery showcasing local artists, a low profile outdoor stage for free entertainment, a sensory style garden, intertwined with seating & tranquil areas to wander would be a welcome relief from the hustle & bustle of both Acland street & the adjoining St Kilda beach which becomes so hectic during the warmer months.
Some open areas for festival/entertainment and NO high rise, no over the top commercial entities, NO hotels. Please keep the spirit of St Kilda – one dedicated to the people, the arts & culture. There are enough restaurants & cafes and hotels all within a few hundred metres – please keep this as a COMMUNITY space…the appeal of this green area would attract visitors to the area & boost the economic value of both Acland & Fitzroy streets, without having to over develop The Triangle.
An underground car park, along with some sort of crossover to the beach area would be such an asset & would integrate the entire area – at present, it is a redundant space totally cut off from the rest of St Kilda.


I think what would be a great thing for St Kilda and Melbourne in general is to use the Triangle space for an "Australian Music Museum".
Eventually there will be an Australian Music Museum built somewhere and where better to have it than the town of St Kilda, where so many of our successful International bands have called home as they launched their careers. For example, AC/DC, Men at Work, Crowded House, Nick Cave, INXS. The list goes on.
I think it would also be great to include a Music venue as part of the Museum, which would also help generate funds – to replace the Palace that originally burnt down.
Melbourne is screaming out for an 1800+ capacity standing Music venue now, with the closing of the old Metro/Palace and the selling of Festival Hall to Hillsong. Again, this would bring so much culture and tourism to St Kilda, it would be a win for everyone and it's hard to deny rebuilding a (soundproof) venue when there was always one there until recent years.
These two things would help St Kilda cement its place in Australian Music History.


The rising sea levels will prohibit new constructions. No new buildings of any kind. No venture capitalists will provide money for this venture and if one did wrangle money for purchase insurance would be impossible to acquire.
More 'shops' no, Once again construction and insurance would be improbable, if not impossible to procure, there is a whole street around the corner with established attractive shop fronts – Fitzroy Street, the majority of which are empty,
The Council will need all funds to protect Luna Park and The Palais from rising sea levels , if COPP ignores this impending environmental disaster and wilfully lets the destruction of these invaluable icons occur history will condemn such Council.


I opposed the "Chadstone by the Sea" overdevelopment and was pleased to see the tacky Palace venue demolished. Right from the start I have always suggested that the carpark should go and the majority of the site made into a park similar in style to Catani Gardens. The space to the west (behind) the Palais Theatre could receive some developments as Cr Bond suggests. In 40 years living in Port Phillip, I can always get a carpark to the east of Acland St during the day and in the evening The Upper Esplanade angle parking has been fine for shows I attended at the Palais like Shaken Stevens, Shirley Maclane, Barry Humphries, Wogs Out of Work and St Kilda Film Festival Gala Opening. There is a huge underutilised multi level underground car park at the Sea Baths now and Pier Rd can accommodate over 200 parallel parked cars. Lawns, flower beds and shrubs on the site would be cheaper that development and consultants' fees etc. Ratepayers paid out $5 million to the sacked former triangle developers already so we don't want any more of our rates wasted. Incidentally my council rates for my 1/8 of an acre house & block were about $5,000 last year.
Got a community interest question for council that deserves a public answer?
Contact TWiSK for inclusion in our occasional Council Q&A  section.


Greg Day
Happy to chat anytime 0418 345 829
Content suggestions and community questions are always welcome.
gday@gdaystkilda.com.au
Recent editions
Monday 4 April – Sunday 11 April
Monday 22 March – Sunday 28 March
Monday 15 March – Sunday 21 March

This Week in St Kilda respectfully acknowledges the Yaluk-ut Weelam Clan of the Boon Wurrung. We pay our respect to their Elders, past, present and emerging. We acknowledge and uphold their continuing relationship to this land.