Confined 9 exhibition @ Carlisle Street Arts Space
Wednesday 14 February – Wednesday 14 March, council hours
Confined 9 shows work by Indigenous artists who are part of the Torch's arts in prison and community program. More info
St Kilda Town Hall, 99 Carlisle Street, St Kilda
Image : Trevor Mitchell, Barkindji people, Anabranch #1, 2017, acrylic on canvas. Where the Murray and Darling Rivers meet.

Where Do I Begin (Shirley Bassey tribute) @ National
Monday 12 February, 7.30 pm
Celebrate the music, life and legacy of Dame Shirley Bassey as voiced by the award winning dynamic Danielle Matthews. Features the big sounds of the Footscray/Yarraville City Band.
Tix 

The Fabulous Singlettes @ Memo
Tuesday 13 February – Saturday 17 February, 7 pm
This funny, irreverent, high camp trio has made regular TV appearances across the globe and starred in their own BBC and ITV specials. Five big nights. YouTube 
Tix and info

Twilight Beach Polo @ West Beach
Friday 16 February, 3 pm – 8 pm
Portsea state-of-mind meets the inner city. General admission $99 +
twilightbeachpolo.com.au

Em Rusciano is The Evil Queen @ Palais
Friday 16 February and Saturday 17 February, 8 pm
Eltham College's multimedia superstar with a show that is set to sell out.
Tix and info
Elwood wetland gathering @ Elsternwick Park North
Saturday 17 February, 5pm
The Elsternwick Park Coalition is hosting a gathering to showcase the vision for a wetlands/urban forest in the park. Hear Bayside Mayor Laurie Evans and others. Free BBQ and drinks after (558 New Street, Brighton)
Facebook

HIR @ Redstitch
Until 4 March
Red Stitch kicks off the year with HIR – offered as part of Midsumma – a tenderly heartfelt new work from Taylor Mac, whose A 24-Decade History of Popular Music was the critical smash hit of the 2017 Melbourne Festival.
Four Stars: The Age
Tix and info
Get in early

Hand to God @ Alex
From 22 February – 18 March
All star local cast (Alison Whyte, Grant Piro, Gyton Grantley, Jake Speer, Morgana O'Rielly) present a multiple tony award nominated play. From $49.90 YouTube 
Tix and info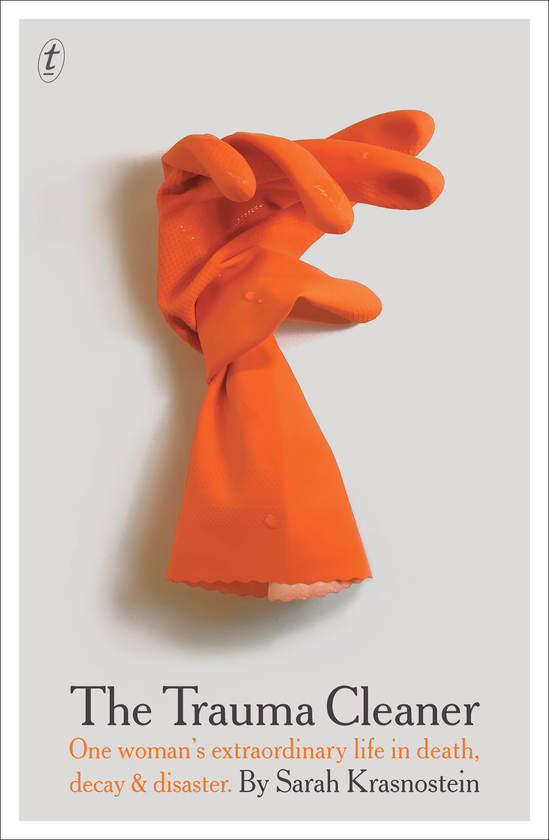 The Secret Life of a Crime Scene Cleaner – Sarah Krasnostein @ St Kilda Library
Thursday 15 March, 6.30 pm
Join Sarah Krasnostein as she speaks to Ruth Wykes about her debut book, The Trauma Cleaner: One Woman's Extraordinary Life in Death. Hurry, these events fill quickly.
Tix and info
Venture out of the postcode … if you dare

Nina Simone Liberian Years @ Chapel off Chapel
Until 18 February
The fabulous Ruth Rogers-Wright is back to once again dazzle as Nina Simone in playwright Neil Cole's latest production.
Tix and info