Indigenous recovery art at Town Hall
Win a luxury staycation by sharing your dessert
Meet Natasha Bieniek @ Linden
Hundreds give feedback on budget
This Week in St Kilda #270

Galiamble and Winja Ulupna Exhibition @ Carlisle Street Art Space
Re-vegetate, Activate, Propagate with EcoCentre
Meet The Artist > Natasha Bieniek @ Linden
Eugene Hamilton & The Money 'Back in the Hood' @ Memo
Thanks for the passion says Mayor
Council budget decisions due 23 June
Don't rely on Facebook, get TWiSK in your email every Sunday
TWiSK is always free, proudly independent and totally self-funded
All dates subject to COVID updates!
Fingers Xed
Share your dessert on Instagram and win @ Dessert First 
Until 7 August
Post a pic of your favorite dessert from a local eatery and you could win a staycation at the Prince Hotel in St Kilda for two, including breakfast at the Prince Public Bar, dinner at the Prince Dining Room and an exclusive Starward Distillery Single Malt Experience for two.
To win, post a snap on Instagram, say why the dessert is the best in the 'hood and
tag #dessertportphillip, along with the venue that created the dessert.
Check out Council's menu of 60 desserts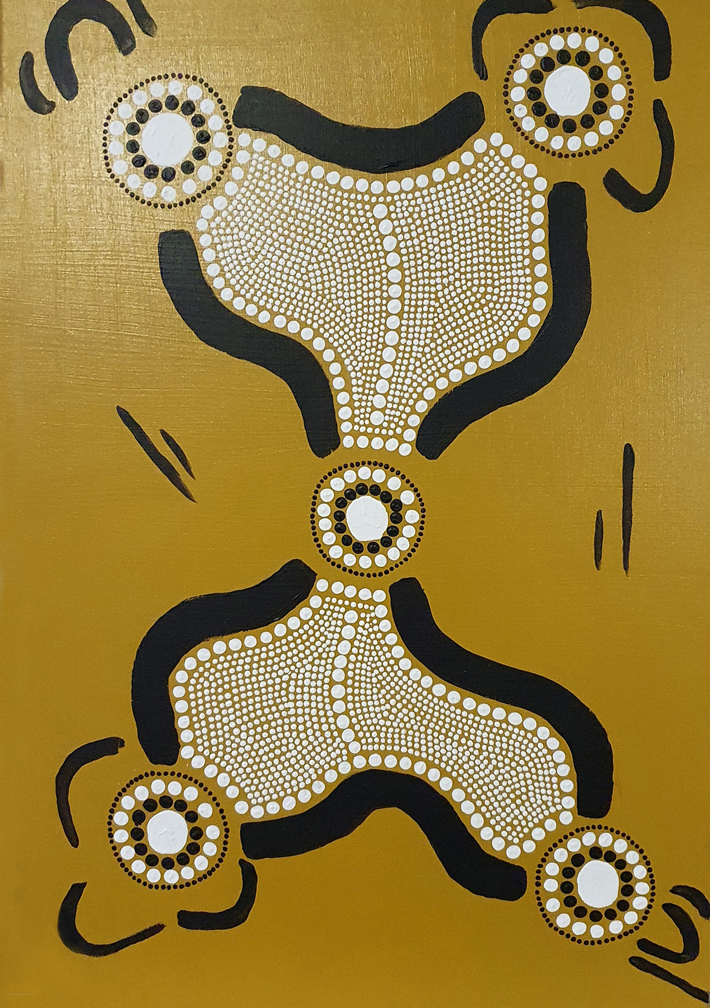 Galiamble and Winja Ulupna Exhibition @ Carlisle Street Art Space
Until Wednesday 14 July 2021
An exhibition of works by artists from the St Kilda based Galiamble and Winja Ulupna Recovery Centres.
Meet the artists: Tuesday 22 June, 2 pm to 4 pm
More info
Image: Shannon Bausch Coming Together – Father and Son 2021



Emma Swift @ Palais
Postponed
Australian born, Nashville based singer-songwriter Emma Swift channels her inner Bob in 'Blonde on the Tracks'. Classy.
Tix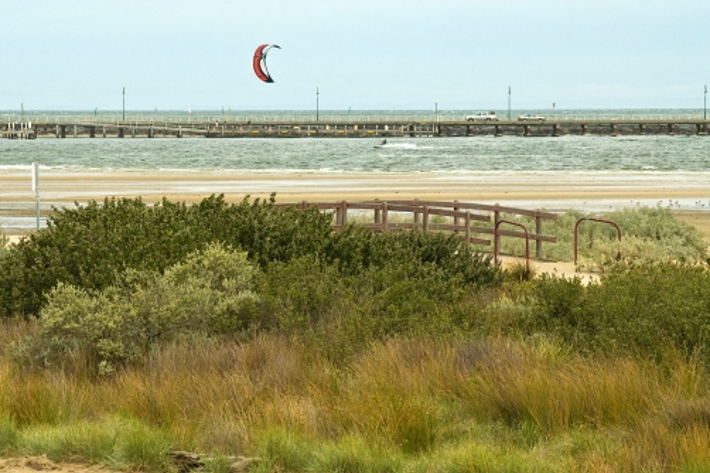 Re-vegetate, Activate, Propagate @ EcoCentre and St Kilda West Beach and Pier
Get involved in volunteer Baykeeper activities this month with the EcoCentre.
Enhance the vegetation around the sand dunes of St Kilda West Beach, help propagate plants to revive the habitat for our Little Penguin friends at the end of the St Kilda Pier and Breakwater.
Plant Re-vegetations (West Beach)
Thu, 17 June | 10am to 12pm | 12:30pm to 2:30pm
Sat, 19 June | 10am to 12pm
Thu, 24 June | 10am to 12pm | 12:30 to 2:30pm
Plant Propagations (EcoCentre)
Fri, 18 June | 10am to 12pm | 1pm to 3pm
Fri, 25 June | 10am to 12pm
Re-generate Little Penguin Habitat (St Kilda Pier)
Sat, 19 June | 10am to 12pm
Sat, 26 June | 10am to 12pm
Details and bookings please 



Eugene Hamilton & The Money 'Back in the Hood' @ Memo
Friday 18 June, 7:30 pm & 9.15 pm COVID rules shows
Eugene is known for his loud wardrobe, energetic performances and on stage schtick.
Eugene Hamilton and The Money make an art form out of playing re-invented covers. $25
Tix


Fenn Wilson @ George Lane
Friday 18 June, 6 pm – 11 pm
Fenn Wilson returns to George Lane in solo mode
Tix 



Meet The Artist > Natasha Bieniek @ Linden Facebook & YouTube live
Saturday 19 June, 2 pm – 3 pm
Join Director Melinda Martin for an intimate conversation with this six-time Archibald Prize finalist, to learn more about her practice. Natasha Bieniek's paintings draw on notions of the past and present, linking the ancient tradition of 16th century miniature painting with present-day image culture.
Book to get a link
View an interesting 1 min video from National Portrait Gallery



The Dandy Jonestown Massacre @ George Lane
Saturday 19 June, 6 pm – 11 pm
The Dandy Jonestown Massacre present a celebration of the music of two of the iconic bands of their time The Dandy Warholes and The Brian Jonestown Massacre.
Tix


Bohemian Symphony – The Music of Queen Orchestrated @ Palais
Saturday 19 June and Sunday 20 June
A 24 Piece Symphony Orchestra Conducted by internationally-renowned George Ellis will perform Queen's Greatest Hits featuring guest Vocalists iOTA, Virginia Lillye, Bobby Fox and Reece Mastin.
Tix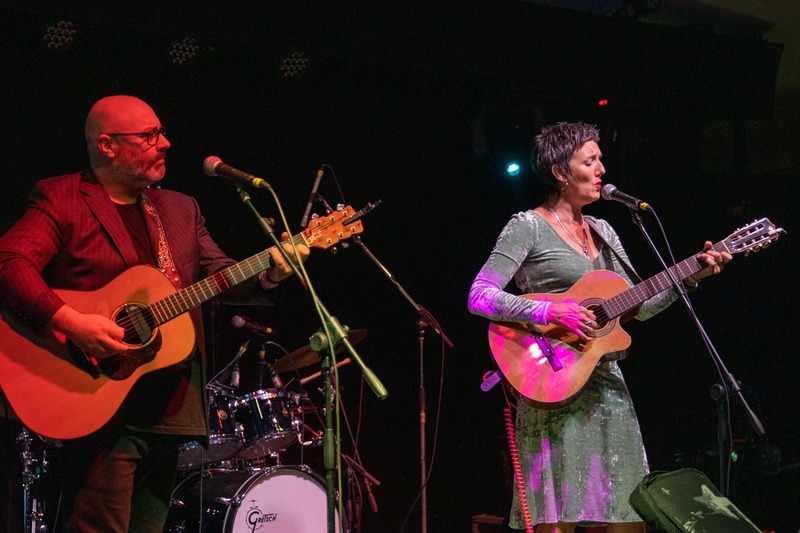 Sarah Carroll w/ Shannon Bourne @ George Lane
Sunday 20 June, 4 pm – 8 pm
Known fondly as 'The Ukelele Queen of the Bellarine' Sarah Carroll will be joining forces with the one and only Shannon Bourne for this very special George Lane show.
Tix 


Bay Windows Outdoor Photography Exhibition @ Gasworks
Voting open until Sunday 27 June
Use your lockdown exercise time to checkout Bay Windows, an outdoor exhibit featuring 72 images of local subjects.
Be sure to cast your vote for the People's Choice Award.
Details
Here is another local organisation that would welcome your support


Christ Church Mission Community Centre
(St Kilda's Little Mission)
14 Acland Street
Christ Church Mission welcomes volunteers, contributions, donations and other assistance…
Donate non-perishable foods and toiletries:
10.30am – 1.30pm Monday to Friday
Office:
10.30am – 4.30 Monday, Wednesday, Thursday
Open house – free community meal:
4.30 pm – 6.15 pm Wednesday
More info 
FYI
Directory of local food relief agencies
We have a passionate and engaged community says Mayor
Watch for decisions on Wednesday 23 June
TWiSK invited all councillors to comment on the public submissions heard at the special budget hearing last week.
We received this statement from Mayor Cr Louise Crawford on behalf of all Councillors.
"On behalf of all Port Phillip Councillors, I'd like to thank the 90 people who registered for last Tuesday's Special Council Meeting held to hear submissions about the draft annual Budget and draft Council Plan 2021-31.
"We have a passionate and engaged community and enjoyed hearing these very eloquent submissions.
"Our role that night was to listen, not to debate or comment.
"All these submissions will now be carefully considered, as will all feedback received through our community engagement program. A total of 553 submissions was received.
"We will be sharing our views when we return to the Council Chamber on 23 June to consider the final Budget and Council Plan for adoption."
Please note: If technical difficulties prevented some of these speakers from directly addressing Councillors on Tuesday, their submissions were read out by a Council Officer to make sure everyone's submissions were heard.
TWiSK invited all nine councilors to submit 100 words on what they heard during the budget feedback process.
At deadline time we had received only one response.
TWiSK sincerely thanks Cr Martin for his thoughtful participation..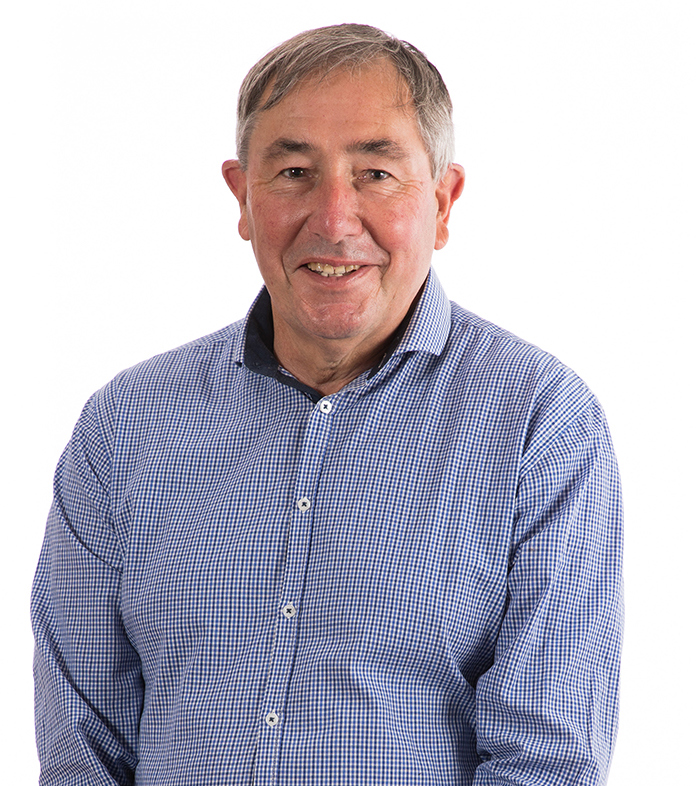 Cr Peter Martin
Gateway Ward
"Since the start of the budget process in February, I've read or listened to almost 2000 submissions that covered a wide range of budget topics. With less than 90,000 registered voters in our city, these 2,000 submissions represent over 2% of our voters, many of whom were obviously passionate about getting their points of view across. Democracy is alive and well in Port Phillip.
With most submissions either arguing for additional Council expenditure in particular areas, or for implementing limits on any increase in this expenditure, the next ten days will be a particularly challenging time for our Councillors."
Greg Day
Happy to chat anytime 0418 345 829
Content suggestions and community questions are always welcome.
gday@gdaystkilda.com.au
Recent editions
Monday 7 June – Sunday 13 June
Monday 24 May – Sunday 30 May
Monday 17 May – Sunday 23 May
Monday 10 May – Sunday 16 May
This Week in St Kilda respectfully acknowledges the Yaluk-ut Weelam Clan of the Boon Wurrung. We pay our respect to their Elders, past, present and emerging. We acknowledge and uphold their continuing relationship to this land.