#233One day at time, one step at a time
Playgrounds and outdoor fitness equipment reopen.
Exercise time extended to two hours.
Curfew now begins at 9 pm.
And yes, its now legal to sit in the park or on a bench*.
*With one other person, wearing a mask and socially distant.
This Week in St Kilda
No lights, no camera, no action? @ PPP zoom
Ron S. Peno & Cam Butler @ Memo live stream
Mayor not standing for re-election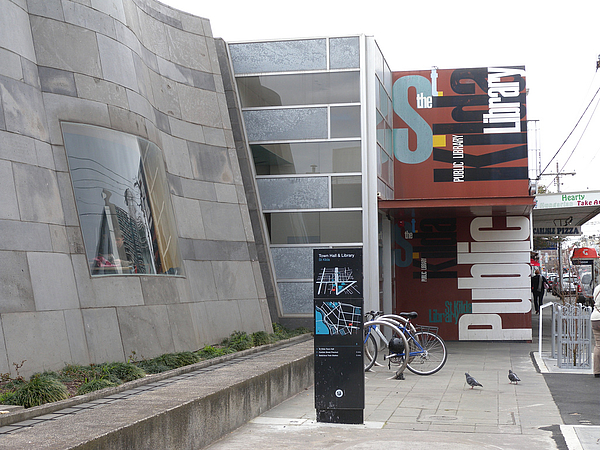 Library click and collect set to open @ Port Phillip Library Service
Here's an interesting yarn.
Library users received an email on Friday saying that the contactless click and collect service would resume soon.
At TWiSK we thought that was very disappointing.
Under State restrictions, the contactless service could start on Monday 14 September – why not in Port Phillip?
Anyhow, an email to all Councillors asking for a comment on this prompted a pleasing response from Mayor Bernadene: "Once [staff] are able to attend the Library (on Monday), I understand they will clean and open on Wednesday." Bravo.
Click here or watch Council social media for confirmation

No lights, no camera, no action? @ PPP zoom
Monday 14 September, 6 – 7 pm
With the arts hard hit, Progressive Port Phillip is zooming with the Media, Entertainment & Arts Alliance, to discuss the importance of the arts to Port Phillip. What can Council do? What's happening – or not – at the State and Federal levels?
Register

Locals CAN expose the gas fallacy @ Community Webinar
Tuesday 15 September, 7 pm – 8.30 pm
Local Climate Action Networks have combined forces to bring a power packed panel to discuss the real impact of gas in our energy future. Free
More info and tix

Early education forum @ PPP zoom
Tuesday 15 September 8 – 9 pm
With Council elections looming, Progressive Port Phillip is hosting a zoom discussion about early education and childcare. Includes guest speaker Jay Weatherill, former SA Premier and CEO of the Minderoo Foundation's "Thrive By Five" initiative.
Local speakers include: Isabelle Oderberg, local parent; Martin Foley State MP for Albert Park; Sam Hibbins, State MP for Prahran; and Linda Davison, Clarendon Children's Centre
Followed by a Q&A
RSVP 

Future of local media @ PPP and MEAA
Thursday 17 September, 6 pm – 7 pm
This Zoom will discuss the parlous state of our media, made worse by the COVID crisis. Hear from MEAA's Acting Director of Media, Adam Portelli and toss around ideas for generating new local media.
RSVP 
Rosh Hashana and Yom Kippur 5781 @ Home
Rosh Hashana Morning Service: Saturday 19 September  10.30 am
Join Kehilat Kolenu for a special Rosh Hashana and Yom Kippur 5781
www.kolenu.com.au
Register

Ron S. Peno & Cam Butler @ Memo live stream
Sunday 20 September, 7:30 pm
FINGERS Xed: Playing songs from the three albums by The Superstitions, Ron and Cam present these as intimate rearrangements; semi-improvised and electric, loose but always exciting and full of emotion. $15
Tix
Next week



Val McDermid @ 20th Davitt Awards
Saturday 26 September, 8 pm – 9 pm
Sisters in Crime Australia is thrilled that Val McDermid will present its 20th Davitt Awards for the best crime books by Australian women and published in 2019.
Free but you can by a supporters ticket $10 
Ongoing


More creative grants @ Love My Place
Applications close on Sunday 27 September
Grants of up to $10K are available for local projects that reactivate public space with music, art installations or activations, lighting, seating, amenity, indigenous trails, games and community social gatherings.
Get granted 
Street art mural map @ Love My Place
Discover an interactive map of local art murals -there's 62 listed and the number grows almost everyday.
Interactive map
My reading life @ Seniors Festival
Entries close Friday 25 September
Seniors! Share the titles of your favourite reads and why they inspire, absorb, educate or entertain you. Your responses and photographs will be part of an online exhibition from 15 October
Entry form
Seniors Festival will run for the month of October, with the full program to be shortly.
Check here 

Traders petition for police hub @ Fitzroy and Acland Streets
The Fitzroy Street Business Association & Acland Street Village Business Association are requesting that Council seriously lobby VicPol to establish a manned 24/7 pop up police shop or movable van that can go between both Fitzroy and Acland Streets.
Petition link
Content suggested by readers

South Australia bans single use plastic straws and cutlery
Newslink 
Elspeth Ferguson reported that SA had passed laws banning some single-use plastic straws, stirrers and cutlery from next year.
As our friends at Beach Patrol advocate, Victorian actions along the same lines would be a great thing for our beaches and marine life too.
Job vacancy @ Rawcus
Applications close 2 October
The small and dynamic Rawcus Operational Team needs a Public Program Producer to fill a short term parental leave role. It's a part time role one day per week November 2020 – June 21.
Rawcus is an award-winning ensemble of artists with and without disability.
Email for a Position Description info@rawcus.org.au
Note of thanks @ Springtime Mary
Thank you for keeping TWISK alive. I appreciate simply knowing someone out there cares. Wish I was good with tech stuff & photos. Alas I cannot contribute in that way. But do know your efforts are always greatly appreciated.
Best wishes, sunshine today, the blossoms out & spring is on its way. Hoorah!
Mary
Nominations for Council close on Friday 22 September
Visit our fact file
Ballots will be sent to all eligible voters from 6 October.
In each ballot pack there will be a brochure with a short written statement from each candidate.
Eligible ballots must be mailed no later than 6 pm Friday 23 October.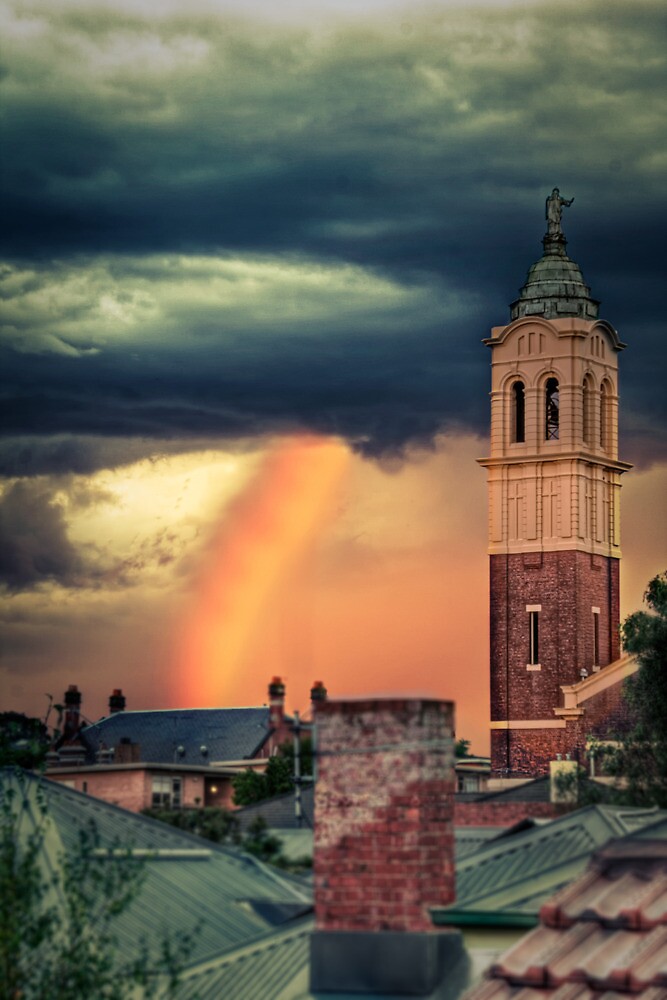 Quiet before the storm
The election campaign will seriously kick-off after nominations close at noon Tuesday 22 September.
With candidates certain, all eyes will then swing to preference flows and distributing how to vote information..
With party politics now almost fully in play, the most obvious result is a Green, Labor and independent Liberal in each ward.
But local politics is a mysterious beast and notoriously hard to predict.
Here are some of the challenges to watch …
Can Labor repeat the double win in Canal Ward? First time Liberal Jo MacDonald and two young 'independents' might upset that apple cart.
Will the RoPP and Liberal independents combine to win two seats in any ward and breakthrough in Canal? Or are they just fighting for the same votes?
Can the Greens assume a solid inner city small-g green vote? Postal voting means more votes get cast. Could be a challenge for the Greens.
Will there be more breakthrough independents? Is Unchained feeling left on the shelf?
One thing is for sure, COVID has torn-up the usual playbook.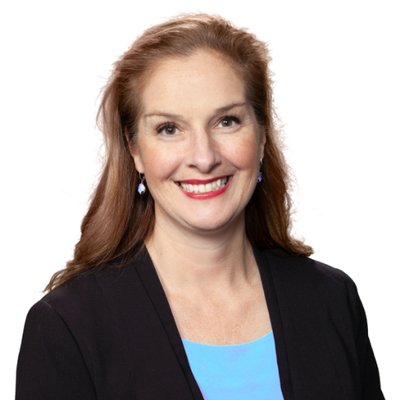 Mayor not standing for re-election
Cr Bernadene Voss confirmed to TWiSK over the weekend that she is not seeking re-election.
First elected to Council in 2012, she has served as Mayor for a number of years: 2015-2018, and 2019 until now.
Bernadene has prided herself as a strong and tireless advocate for the Port Melbourne community within the broader Port Phillip scene.
Previous TWiSKs