Fingers Xed for shows to go on
Our event list starts on Thursday (but watch Dan for more news)
Mirka opens @ JewMu
New country voice @ Espy Basement free
More cool country @ Memo
Fenn Wilson son of Chris @ George Lane
Piano legends @ Memo
Phil Manning unchained @ George Lane
Plus Have Your Say on Live Music Action
"This draft plan fails to appreciate the dire straits being experienced by local music makers"


Courtney Keil & Rogerson @ The Espy Basement
Thursday 18 February, 7 pm
Emerging Melbourne-based country singer-songwriter with a big Nashville style voice. Free
YouTube  | Tix 
Sad that the Basement is the only part of the fabulous Espy without disabled access 🙁



Blackbirds FC @ Memo
Thursday 18 February, 7.30pm
Featuring members of The Hollowmen, Helvelln, the Vanda's and Flicker, Blackbirds FC play their own brand of alternative country rock inspired by the Go Betweens, Beck and Wilco. Big shoes to fill, eh? $20
Tix



Fenn Wilson @ George Lane
Friday 19 February, 6 – 11 pm
Fenn has a great musical heritage and a powerful style.
Tix 
George Lane website



MxRS live performance @ Gallery of Enza Benincasa
20 February, 8 pm
MxRS is a series, a performance, a story, a literary painting & live art.
After 001,002, & 003 episodes of the MxRS audiobook (presented in podcast form) they are going live. Watch the performance or join in! They highly recommend listening to the 3 episodes prior!
Tix and info



The Piano Men – The Songs Of Elton John And Billy Joel @ Memo
Saturday 20 February, 7.30 pm
Jason Dean and his Superband play popular songs from Elton John & Billy Joel's Illustrious music careers. Featuring glitzy costumes and a 7-piece live show band. $50/$40
Tix



Phil Manning (Chain) @ George Lane
Sunday 21 February, 4 p – 8 pm
If you can remember when you were young and the world had just begun, this one is for you.
Tix 
George Lane website
Ongoing
"Every Picture Tells a Story" by Graeme Rowe @ Brightspace
Until 6 March, Wednesday – Friday 11 – 5 pm, & Saturday 12 – 4p m
Brightspace
8 Martin Street



Hayley Millar Baker: I Will Survive @ Vivien Anderson Gallery
Until 6 March, Tues – Fri 11am – 5pm, Sat 12pm – 4pm
"The truth is I Will Survive isn't the truth, but maybe it is."
Hayley Millar Baker (Gunditjmara, AU) is a cross-cultural research-driven, contemporary artist based in Melbourne.
Gallery website | Hayley's website 
Ground Floor, 284 – 290 St Kilda Road


JOY exhibition @ Space2b
Until 1 March, Tuesday – Friday 10 am – 5 pm, Saturday 10 am – 2 pm
JOY includes handmade arts, crafts and trinkets created by unique and passionate individuals connected with Artisan Society. It will explore a wide range of styles and mediums, including paintings, etchings, drawings, and ceramics.
All the pieces on display online
More info



Michele Lee's Single Ladies @ Red Stitch
Until 14 March
Red Stitch is back with reduced capacity, so please hurry to book for Michele Lee's comedy (set on the streets of Collingwood in the days before you had to sanitise your hands before visiting the local supermarket).
Due to physical distancing requirements, Red Stitch are not currently able to offer floor-level or accessible seating. (Sad face)
Tix and info
The Age review: Collingwood brought to dramatic life, but without one vital ingredient



Three shows @ Linden
Until 16 May, 
Moving on from the Postcard Show, Linden has works from three impressive artists:
Ash Keating > Duality
New works have been formed by the application and manipulation of countless layers of media, including pigments, perlite, mica flakes, paint and water.
Troy Emery > Sonder
Six new sculptures that continue his vibrant investigation into anthropomorphism, kitsch and materiality.
Nicholas Folland > Burn Down The House
A philosophical pondering that tests the limits of domesticity, our relationship with nature and the potential to overturn dominant political and social systems.
Linden New Art
Linden hours Tuesday – Sunday
Session 1 > 11.15am – 1pm
Session 2 > 2pm – 3.45pm
Soon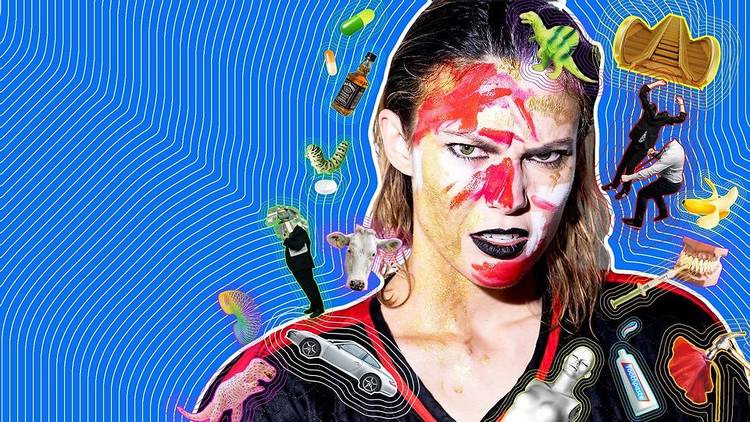 We're Probably Really Really Happy Right Now @ Theatre Works
Postponed until Wednesday 24 February – Saturday 27 February, mostly 7.30 pm
This World Premiere play by Ellen Grimshaw is volatile, unpredictable, hilarious, and filled with wrath. Inspired by performance art, classical music, Commedia Dell'arte and experimental dance choreography, WPRRHRN liberates us from gender binaries and compliance and is oh so very out of order.
Glasshouse booth bookings, no wheelchair access (yikes).
Tix
Watch for the new Blackbox Cafe @ Theatre Works
Opening drinkies Friday 19 February, 5.30 pm



Virtual Culture & Nature Festival @ EcoCentre online
Wednesday 24 February – Saturday 27 February
A series of free digital events showcasing diverse nature-linked customs and stories through cooking, gardening, environmental stewardship, and multilingual nature experiences from home.
More info 
The Ruby Carter Jazz Lounge Launch @ Memo
Sunday 28 February, 4.00pm
Memo is starting a monthly series of Jazz Soirees' at newly named The Ruby Carter Jazz Lounge. The events will feature great local vocalists and musicians, including Nichaud Fitzgibbon, Nina Ferro and Julie O' Hara, accompanied by a swinging trio's with Stephen Grant- piano, Mark Elton- bass and Danny Fischer – drums. $35
More info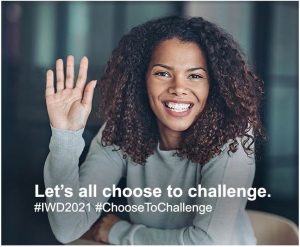 International Womens Day @ St Kilda Town Hall
Thursday 4 March, 6 pm – 9 pm
Celebrate the everyday achievements of local women, and get to know the people in our community. A free conversation-based event followed by light refreshments.
Hurry, these book out.
Tix
Draft library plan @ Have Your Say
Feedback closes 7 March
Council wants your input into their draft Library Action Plan.
Read the draft plan and provide feedback by completing a survey.
Here's a hint, skip to page 11 for the proposed actions, including making a library branch 24/7.
Read the plan and take a survey
From St Kilda to San Diego @ Grandmothers for Refugees
During last year's lockdown, Grandmothers for Refugees (Macnamara) made contact with two Manus Island refugees sent to California in the swap deal negotiated between Turnbull and Obama.
Grandma Jane Touzeau told TWiSK that the refugees had arrived in the US only to find a broken-down refugee support program.
"A poor situation made even harsher by the BLM protests, corona virus and the turbulent election.
"Through a refugee supporter in California found via FB, we organised food deliveries because the refugees were left penniless and stranded.
'We encouraged them to take up opportunities that presented themselves. Ten months down the track they have both gained certificates to do their chosen work and are now employed.
"We spoke with them this week via Zoom and they were looking 10 years younger, smiling, and enthusiastic."
Proof that distance is no barrier to compassionate action.
Watch TWiSK for details of the next Grandmothers' vigil outside the St Kilda Town Hall.


Live Music Action Plan @ Have your say Port Phillip
Consultation closes 7 March
The new action plan replaces the pre-COVID draft Live Music Action Plan that went to community consultation in March 2020 (but was never adopted due to the pandemic).
Highlights of the new draft include:
pop-up live music events, music trails/walks that explore the history of live music, advocacy to state government about ways to support live music, creation of a First Peoples' toolkit program to support musicians and music businesses, a one-off summer entertainment program for 2020/21, and work with Victorian government, Music Victoria and consultants to explore the possibility of establishing a live music precinct in Port Phillip.
Council wants community feedback before the 7 March deadline.
You can read the latest draft plan here and comment here

Recycled report fails to hit the high notes, but there is a glimmer of hope
This second draft Action plan fails to appreciate the dire straits being experienced by local music makers.
Its not a very inspiring plan – indeed its unfunded, unspecific, unscheduled and unimaginative – not good features in any plan.
But there is a glimmer of hope.
The new draft puts more stress on creating music friendly precincts in local planning laws to give both residents and operators more certainty.
Of course, parts of St Kilda would be red-hot favourites to be vibrant music precincts!
But TWiSK fears that these changes could be years in the making, during which time the music may simply fade away.
Now is the time for Council to take the crisis in live music seriously
With the local music industry in peril, TWiSK expected more.
Yes, we need to give venue operators more confidence through planning protections, but we also need to make it easier for music to happen in the meantime. 
TWiSK applauds how COVID has been used to fast track on-street dining
This could be extended to outdoor music with a suitable curfew.
TWiSK wants more short term action to save live music and ensure music is a natural part of St Kilda.
We are sure there are many good ideas out there.
Let's start with more music on the streets
Email your ideas / response 
Greg Day
Happy to chat anytime 0418 345 829
 Previous TWiSKs
Monday 8 February – Sunday 14 February
Monday 1 February – Sunday 7 February
Monday 25 January – Sunday 31 January
This Week in St Kilda respectfully acknowledges the Yaluk-ut Weelam Clan of the Boon Wurrung. We pay our respect to their Elders, past, present and emerging. We acknowledge and uphold their continuing relationship to this land.