Get TWiSK by email every Sunday 7 pm
AutoCannibal is solo physical theatre @ Theatre Works
Pomona is a powerful thriller @ Red Stitch
HaChaverim Shel is a tribute to the 'Israeli Beatles' @ Memo
Kelly Auty is many wild women @ Firefly
Too many hot dogs @ Luna Park
A Star is Born (1976) @ Astor
This Week in St Kilda

Have your say @ St Kilda Library
Closes 16 July
Comment on the heritage values of the St Kilda library.
Read a bit about the Brutalist architecture and the addition of the 'book-leave' design by ARM in the 90's.
Have your say
Tax help program @ Port Phillip Community Group
Port Phillip Community Group offers free assistance for people earning up to $60,000 pa to lodge tax returns. As ScoMo would say, how good is that?
Call 8598 6600 or email info@ppcg.org.au to make an appointment.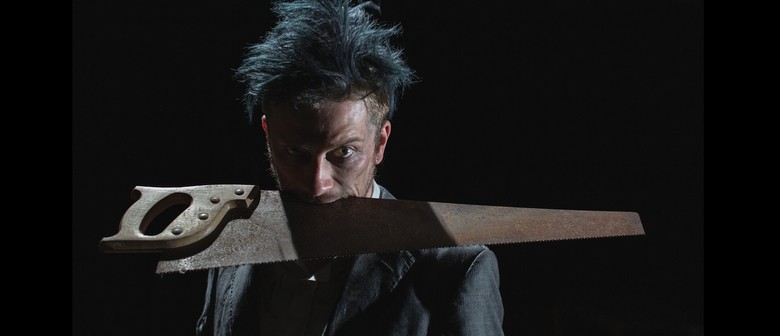 AutoCannibal @ Theatre Works
Until Sunday 21 July
Why do we do things that we know are bad for us?
Using elements of circus, performance art, BDSM culture and clowning, AutoCannibal is an experimental new work of solo physical theatre.
Tix 

Pomona @ Red Stitch
Until 11 August
A powerful thriller about what lies beneath the veneer of contemporary civilisation and the price you pay to find out.
Red Stitch 

St Kilda Comedy Club @ The George Lounge
Wednesdays from 8.30
Greg Fleet presents local laughs. Free
Also Sunday nights at Big Mouth from 7 pm
Info 
HaChaverim Shel Kaveret @ Memo
Thursday 18 June, 7 pm
A tribute to 1970's band Kaveret who were widely revered as the Beatles of Israel. $35
Tix

Bobby Valentine @ Ember Lounge
Friday 19 July, 7.30 pm
Bobby plays 'Songs I Write, and Songs I Like'. $20
Info

Wild Women – Backwards in High Heels @ Firefly
Friday 19 July, 7 pm
Kelly Auty's show is a roller-coaster of songs, stories and fashions from 1920 to 1980. $28 + YouTube
Tix 
Hot Dog Eating Competition @ Luna Park
Saturday 20 July, from 11 am
Its gross. Its unhealthy. It could be fun. Three rides plus a hot dog. $27.50
Luna Park

Tune into Nature @ Space2b
Saturday 20 July, 1 pm – 3 pm
Tune into Natures multi-sensory world to get in touch with some of your 54 senses. $25
Book: Facebook/Eventbrite: Greensong Ecopsychology 

Cat Hope's Sub Decorative Sequence @ Linden
Saturday 20 July, 2 pm
These three outstanding vocalists mixing styles as diverse as death metal, throat singing and classical music, to interpret Sub Decorative Sequences I-II.
Free but bookings required
Disturbing the Peace – Alberts and Vanda & Young Anthology @ Memo
Saturday 20 July, 7.30 pm
High-energy two-hour rock show featuring an all-star eight piece band paying homage to Australia's rock royalty. $23
Info
A Star is Born (1976) @ Astor
Sunday 21 July, 7 pm
Barbra Streisand and Kris Kristofferson in this classic
Tix
Boomerang returns @ Council
Last Monday at Council
A boomerang found 80 years ago by a former Mayor has been returned to the local Boon Wurrung peoples during NAIDOC week.
It was found floating in the water at a Port Melbourne pier by a former St Kilda Mayor, Cr Sam Aldous.
Pictured with the boomerang are the Councillor's son John and his wife Janet.
Soon

Courage to Care @ Alliance Française
Monday 22 July – Friday 2 August
Alliance Française and B'nai B'rith present an exhibition and talks about the actions of the 'Righteous Among the Nations' (those who risked their own lives during the Holocaust and other genocides to save others). Free.
Info

Open House Melbourne @ St Kilda
Saturday and Sunday 27 and 28 July
Get a look behind the scenes at special places of interest. Book early as popular places fill quickly.
Highlights include Luna Park, Edgewater Towers, All Saints and Christ Churches, The Espy and The Prince, Royal Melbourne Yacht Squadron and more.
Info

Robert Forster & Band @ Espy
Saturday 27 July, 8 pm
Acclaimed Australian singer-songwriter Robert Forster celebrates 'Inferno', his first solo album in 4 years. $43 YouTube
Tix