This Week in St Kilda #292
Cr Marcus Pearl elected as Mayor
CEO contract extended
Two theatre openings 
More music on the scene
Car show for Dad's Day
More love grants announced 
Share your love for TWiSK with friends
Forward it to your friends, and let them know they can sign up here.
TWiSK is always free, proudly independent and totally self-funded

Caption competition by Serge Thomann @ Facebook
TWiSK spotted this on Facebook and includes it with Serge's permission.
"To celebrate the opening of the Pride Centre I have a little game!!!
I took this picture at the official opening of the Centre… I think it is a great picture but there is a caption missing!!!
Best caption / dialogue will win a prize – let's say a book that used to be owned by Mirka.
Be nice!!! And creative!
And come and visit the Pride Centre on Fitzroy Street. A great place to be.
Follow the Facebook link to enter your suggestion


Virtual tour Caen, in Normandy @ "Air Alliance"
Tuesday 16 November, 6.30 PM – 7.30 PM
Embark on a virtual trip across the north-west of France with Alliance Française.
In partnership with Caen Tourism Board, discover the charming sights in the lush countryside and by the sea.
Olivier Pizzimenti from the WWII Memorial Museum will talk about the landing beaches and the involvement of the Australian soldiers for the freedom of France.
In English – open to all $20
Zoom aboard to go abroad (almost)



Prayer Machine @ Red Stitch
Wednesday 17 November – Sunday 28 November
A much anticipated world premiere developed through Red Stitch's INK new writing program, Prayer Machine marries hypnotic black comedy with a tender exploration of aging and missed connection.
Stars Joe Petruzzi and Patrick Williams
Tix



Common Dissonance @ TheatreWorks
Wednesday 17 – Monday 27 November
The first show at Theatre Works since July, Common Dissonance is a contemporary circus work by Na Djinang Circus, a First Nations led company imbued with traditional and contemporary styles of performance with shapes, images, and styles of indigenous performance, rituals, and iconography.
Tix



Honey @ National Theatre Drama School Graduating Ensemble
Wednesday 17 November – Saturday 20 November, 7 pm
Honey explores the origins of loneliness, greed and anxiety in the modern world and dares to take us back to our poetic and uninhibited roots in nature and togetherness. $30
Tix


Art of Friendship exhibition @ Carlisle Street Arts Space
Thursday 18 November. Session 1: 11 am – 12.30 pm, Session 2: 1 pm – 2.30 pm
After being interrupted by COVID, these sessions will be the last chance to see the exhibition about the unique friendship between Port Phillip and Suai/Covalima in East Timor.
Friends of Suai members and local artists Liz Milsom, Pat Jessen and filmmaker Jen Hughes will be in the gallery during the sessions.
The documentary The Art of Friendship will be playing with chairs available for the 25 min duration
Please register to attend as places are limited
Carin Lavery Local Watercolours @ Space2b
Calendar launch with an auction of original watercolour
Thursday 18 November, 6.30 pm to 7pm
Watercolour Artist Carin Lavery has a showing of her St Kilda originals and limited edition prints, including those from her 2022 St Kilda calendar.
The calendar will be officially launched online with an auction of her large original watercolour, City On The Beach (unframed, 108cm x 77 cm).
All attendees also go into the draw to win a limited edition A2 print of the calendar cover, valued at $190.
Register 
Exhibition: Until 26 November
Tues – Fri 10 am – 5 pm, Saturday 10 am – 2 pm.



The Dandy Jonestown Massacre @ George Lane
Friday 19 November 19, 6 – 11 pm
The Dandy Jonestown Massacre present a celebration of the music of two of the iconic bands of their time The Dandy Warholes and The Brian Jonestown Massacre.
Sold out – waitlist 



Stars Present 'Paradise' & 'Land of Fortune' @ Memo
Friday 19 November, 7.30pm
Iconic Australian country rock band, Stars, in a nostalgic run through their classic 70s albums "Paradise" and "Land of Fortune".
Stars featuring original members Mick Pealing, Mal Eastick and Roger McLachlan are joined by songwriter guitarist Nick Charles and Erik Chess on drums. $55/$45
Tix



Kris Kringle Market @ Christ Church St Kilda
Saturday 20 November, 10 am – 3 pm
Crepes & waffles, books, plants, pre-loved treasures, gifts
14 Acland Street

Indigenous Landscapes social ride @ Port Phillip Bicycle Users Group
Saturday 20 November, 11 am – 1.30 pm.
Departing from and finishing at St Kilda Town Hall, this social ride explores the Indigenous cultural sites of Port Philip.
Participants must be fully vaccinated.
Bookings essential, it will book out



French Impressionism with Dr Michael Adcock @ U3APP Saturday Seminar Zoom
Saturday 20 November, 2.30 to 3.30 pm
Dr Michael Adcock, a cultural historian, will discuss the revolutionary nature of the Impressionists' art against the backdrop of works sourced from the Museum of Fine Arts, Boston; recently on show at the NGV.
Please register at www.u3app.org.au – scroll down and click on "public events".
Click here from 2.20 to join the webinar



Eugene Hamilton & The Money 'Night Fever' @ Memo
Saturday 20 November, 7.30 pm
Eugene Hamilton and The Money make an art form out of playing re-invented covers – very classy shtick. $25/$20
Tix



The Peptides @ George Lane
Saturday 20 November, 6 pm door
Sold out but waiting list



Taxi Driver @ Astor
Saturday 20 November, 7.30 pm (single feature)
Bobby, Jodie and Harvey will take you for a wild ride, 45 years after the first release.
'You talkin' to me?' clip
Tix


Car and Bike Show @ Acland Street
Sunday 21 November, 10 am – 6 pm
Acland Street will be transformed into a showcase of classic cars, hot rods, bikes and street machines.
Free, fenced and fully vaccinated.
Info

Ariel Ensemble @ All Saints' Church
Sunday 21 November, 3 pm
Sylvie Leprohon (flute), Stephen Robinson (oboe), Akiko Loong (piano)
The Ariel Ensemble are a Melbourne ensemble present works by Blaž Pucihar, Madeleine Dring, Karl Eduard Goepfart, Lowell Liebermann and André Caplet.
Tix @ door: $25 / $20 Free with valid student card.
Info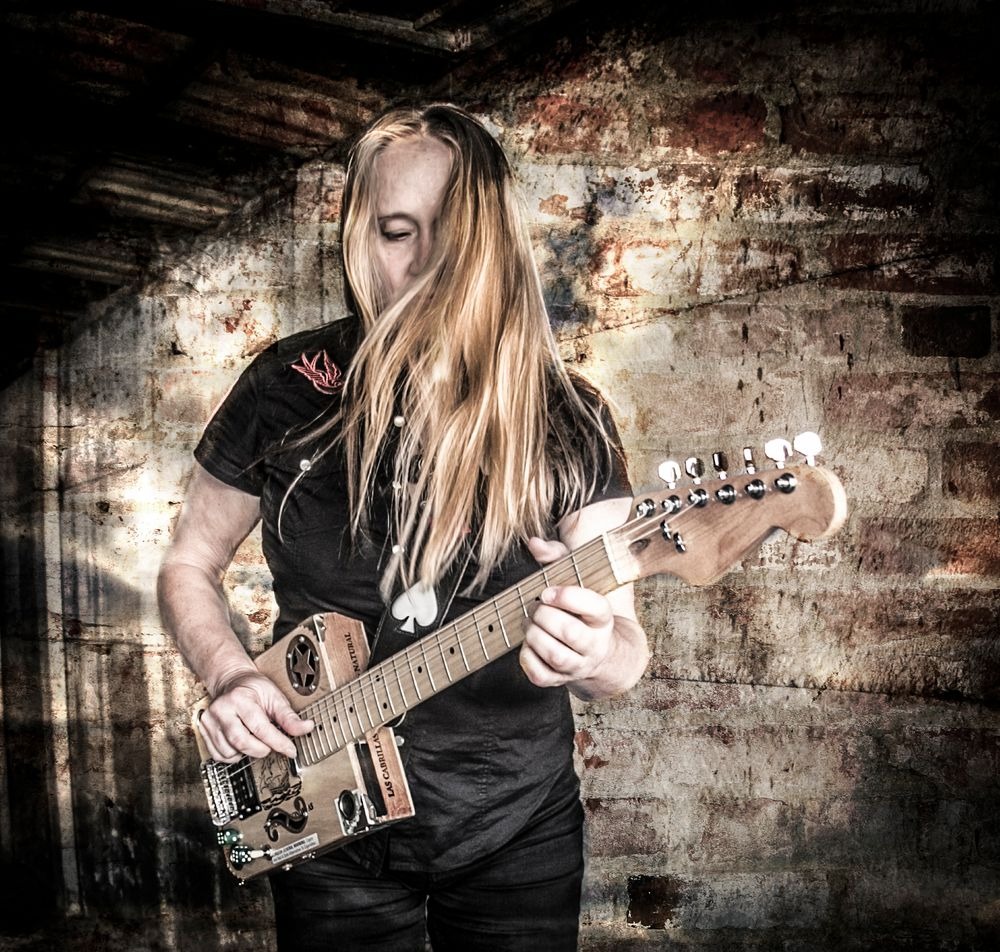 Fiona Boyes @ George Lane
Sunday 21 November, 4 pm – 8 pm
Fiona plays deep blues, influenced by traditional regional styles.
Tix



Grant Siedle Trio @ The Ruby Carter Jazz Lounge
Sunday 21 November, 3.30 pm
Grant and his trio – Anthony Baker on drums, Adam Spiegl on bass – with a colourful afternoon of musical styles that includes jazz, blues and heartfelt ballads. $20
Tix



Sun Rising – The Songs that made Memphis @ Memo
Sunday 21 November, 3.30 pm
This critically acclaimed show celebrates the early years of Sun Records.
Elvis, Johnny Cash, Jerry Lee Lewis, Carl Perkins, Roy Orbison, Howlin' Wolf and many more launched their careers at the famous Sun Recording Company. $55/$45
Tix


MIRKA: Sunday Night at the Museum @ JewMu
21 November, one hour sessions from 5 pm – 7.30 pm
In celebration of our long-awaited reopening, JewMu are delighted to welcome visitors to a special set of Sunday evening sessions. $20 / $15 / Family: $40
Tix and info
Big news: MIRKA has been extended until 30 January 2022
Book ahead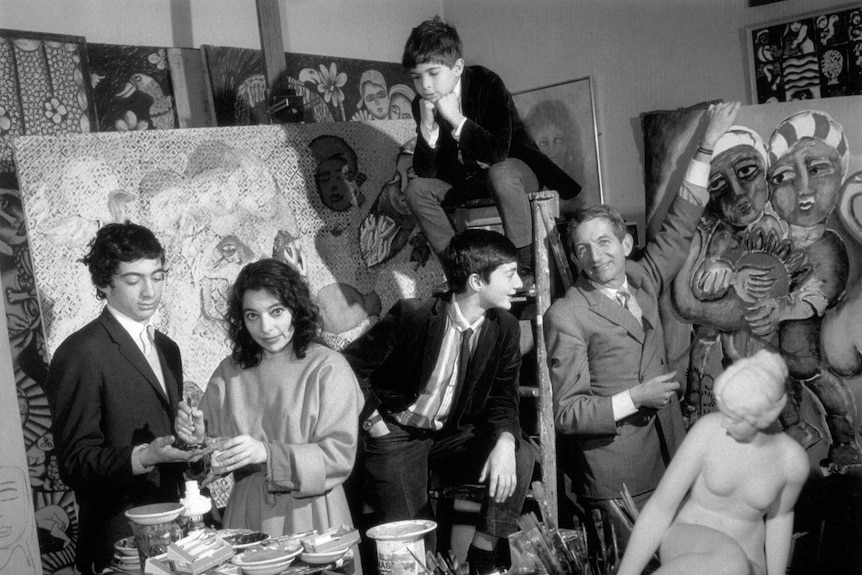 My Mirka @ JewMu and Wheeler Centre
Monday 22 November, 6.30 – 7.30pm
An online event hosted by Julia Zemiro, the evening will feature stories from Mirka's son, filmmaker Phillippe Mora; restaurateurs Guy and Carlo Grossi; Bloom cosmetics founder Natalie Bloom; Mirka's granddaughter, gallerist Lily Mora; and many more.
Free (pay what you feel like)
More info


28th Scarlet Stiletto Awards @ Sisters in Crime
Saturday 27 November, 8pm Facebook 
Multi-award-winning actor, Catherine McClements, will present Sisters in Crime's 28th Scarlet Stiletto Awards for best short stories in collaboration with crime fiction expert, Sue Turnbull
YouTube (after 10 pm) 


Paint Out 2021 @ Gasworks
Saturday 27 & Sunday 28 November and Saturday 4 & Sunday 5 December
Gasworks Arts Park presents an outdoor painting event for professional & amateur artists, arty people and nature lovers.
Paint, draw or sketch anywhere over the four hectares of beautiful parklands at Gasworks. 
To ensure social distancing, there will be eight sessions run over three hours each over two weekends.
All the completed artworks will be hung in the Foyer Gallery until January 9, so visitors can enjoy the art.
All artworks in the exhibition will be eligible to win one of four $1,000 prizes
Info


Acland's Alternative Futures @ Theatre Works
Saturday 4 December, 1.30 pm & 4.30 pm
Sunday 5 December, 1.30 pm & 4.30 pm
Inspired by people, places and things on Acland Street, six playwrights have penned six unique monologues that explore hope beyond a time of crisis and share their fantasy-filled predictions of what the future may hold; more cake shops, a plastic wonderland, an underwater city and the return of an ancient stream.
Free but bookings essential (hurry) 
An outdoor roving performance. Audiences will be required to walk 1km.



Wellbless @ TheatreWorks
World Premiere: 1 – 11 December
A hilarious new work by Debra Thomas and Ella Roth Barton is darkly satirical comedy examines the parasitic world of wellness, a trillion dollar industry that preys on vulnerable women.
Tix 



Pramkicker @ TheatreWorks
14 – 18 December
Hasler's raucous and irreverent play Pramkicker is a whip smart love letter to women facing the enormous societal expectations surrounding motherhood.
Grab early bird special $20 tickets with the code PENNIES when you book before midnight 22 November (booking fees apply).
Tix 


The Comedy of Errors @ St. Kilda Botanical Gardens
3 – 19 December, 7 pm – 8.30 pm, also 3 pm – 4.30 pm weekends
Melbourne Shakespeare Company returns with their original musical adaptation of Shakespeare's funniest farce The Comedy of Errors. $30/$20
Tix


Telling Tales @ St Kilda Botanical Gardens
11 – 19 December, Saturdays and Sundays only 11 am & 2 pm
A 60 minute interactive adventure suitable for children aged 5+.
Pay what you can pricing ($20 suggested)
Tix
Marcus Pearl becomes Mayor
CEO contract extended by two years
A secret ballot of councillors has elected Cr Marcus Pearl as Mayor.
'At least eight of the nine councillors were surprised, even shocked, and that included Cr Pearl,' a councillor told TWiSK.
Cr Tim Baxter was elected deputy unopposed.
TWiSK has booked an interview with Mayor Pearl and will bring you that in the next edition.
Also announced at Council was a two-year extension to CEO Peter Smith's contact.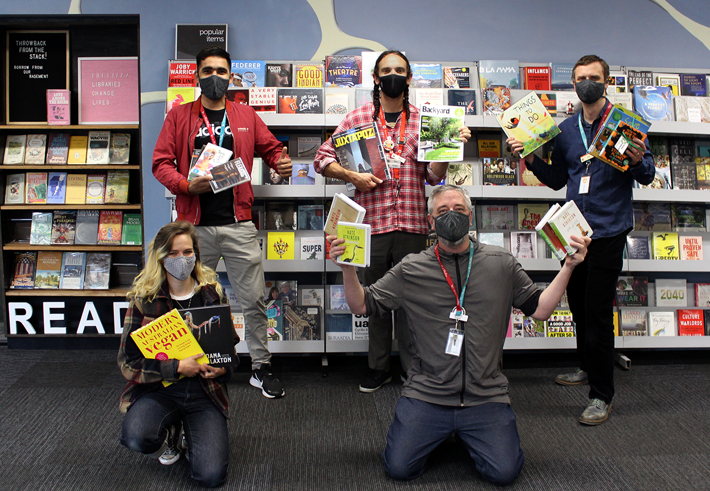 Libraries to reopen by end of month
As reported last week, the re-opening of local libraries has been delayed significantly by staff shortages.
So far only St Kilda and Middle Park branches have re-opened to visitors – albeit only at half-time hours.
At last there is now a published schedule for other branches to open:
Emerald Hill branch
From Monday 15 November, Monday to Friday 2 pm – 6 pm Saturdays 10 am – 2 pm.
Port Melbourne branch
From Wednesday 17 November Monday to Friday 2 pm – 6 pm Saturdays 10 am – 2 pm.
Albert Park branch
Monday 22 November Monday – Friday 2 pm – 6 pm Weekends 2 pm – 5 pm
Meanwhile at St Kilda branch
Monday – Friday 2 pm – 6 pm, weekends 2 pm – 5 pm
St Kilda click and collect operates from 10 am
Watch this space
This week the Library Action Plan goes up to Council. 
Interesting timing.

More love grants announced
Roller skating and BIPOC music in Catani Gardens are among the community projects funded in the latest round of Port Phillip Council's Love My Place (LMP) grants.
Each project gets between $7000 to $15,000 to help bring their ideas to life.
St Kilda grants include:
Mural on Fitzroy Street of drag legend Renee Scott;
Blackout Experience: a music 'experience' in Catani Gadens focusing those who identify as Black, Indigenous and People of Colour (BIPOC) and their allies;
Peanut Butter Jam Roller Events: four roller and blading events over six months at Peanut Farm (we presume);
Alternative Futures with Theatre Works: offering roving performances (see listing above);
Elwood Canal Festivity: a community festival in March along the grassy banks of Elwood Canal between Foam Street and Wave Street.
Full details 
Love delayed by COVID
A previous round of grants were announced in April – in that glorious period before lockdowns #5 and #6 – but have yet to be delivered.
Here's a rundown of the delayed projects.
TWiSK looks forward to reporting on these when they happen!
Penguin Trail to Acland Village (Acland Street Village Business Association)
Progressing with fabrication and due to be delivered by the end of the year.
Elwood Village Beautification (Elwood Traders' Association)
50% of lighting projects completed and the roundabout project is scheduled for completion in the coming weeks.
Ormond Road Street Art Project (Elwood Traders' Association)
The grant recipient is in the process of sourcing a new location for the mural.
Original news release
Greg Day
Happy to chat anytime 0418 345 829
Content suggestions and community questions are always welcome.
gday@gdaystkilda.com.au
Recent editions
Monday 1 November – Sunday 7 November
Monday 18 October – Sunday 24 October
Monday 4 October – Sunday 10 October
Monday 27 September – Sunday 3 October

This Week in St Kilda respectfully acknowledges the Yaluk-ut Weelam Clan of the Boon Wurrung.
We pay our respect to their Elders, past, present and emerging. We acknowledge and uphold their continuing relationship to this land.