This Week in St Kilda
Film Festival from Friday  @stkildafilmfest
Bully Ocean @PalaisTheatre
Top Girls @AlexTheatreStk
Tommy @memomusichall
Dark Water swin @LindenNewArt
Escaped Alone @redstitch
and more …
The Melbourne Moth GrandSLAM @ National Theatre
Monday 17 June, 8 pm
Moth fans will not want to miss Melbourne GrandSLAM. $35.20
Tix

Billy Ocean w/ The Chantoozies @ Palais
Wednesday 19 June, 8 pm
Possibly Britain's greatest ever soul stars with 30 million record sales.
Tix

Spoken and Refugee Week lunch @ Space2b
Thursday 20 June, 11 am – 1.30 pm
Share a meal and a story on World Refugee Day with a multicultural meal.
Lunch spaces are limited so book early
space2b.com.au
144 Chapel Street
Homeless memorial @ Peanut Farm
Thursday 20 June, 4.30 pm to 7 pm
A solemn Winter solstice event to pause to reflect about those experiencing homeless – past and present. Share a warming serve of soup, followed by musical performances and remembrances from locals.

Top Girls @ Alex
Thursday 20 June – Sunday 23 June, various times
Caryl Churchill's play Top Girls is enjoying somewhat of an international revival. Set in Thatcherite 1982, you'll meet Japanese Buddhist nuns, Female Popes and a Devil fighting Dutch peasant. $25 / $20
Tix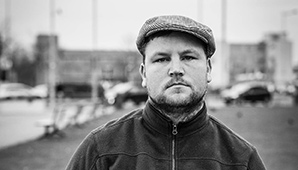 Ireland's Call @ Alex
Thursday 20 June, 8 pm
Irish actor John Connors stars in his one-man show about three Dublin teenagers enticed into a life of crime. $54.75
Tix

Ice Skating returns @ Acland Plaza
Friday 21 June – Sunday 14 July – 10 am – 9 pm
The open-air ice rink returns.
Info

Tommy – 50th anniversary @ Memo
Friday 21 June. 7.30 pm
Tim Rogers, Davey Lane, Ash Naylor feature in an all-star band to celebrate the 50th anniversary of The Who's breakthrough 1969 album "Tommy". $40
Tix

Rockdogs Pie Night @ Espy
Friday 21 June, 8 pm
Return of the iconic Rock n' Roll Pie Night at the home of the Espy Rockdogs. $22.50
Tix
HER @ Firefly
Friday 21 June, 8 pm – 11 pm
HER is the creation of singer songwriter Mish Cat Davie, who is back stronger than ever after a hiatus from the Melbourne music scene.
Tix
St Kilda Film Festival @ Town Hall
Friday 21 June – Sunday 30 June, various times
After the opening night at the Palais, the short film festival moves to the St Kilda Town Hall until Sunday 30 June.
Alongside the 100 short films in competition, there are feature programs and workshops including:
Slamdance Mixtape, Saturday 22 June, 6 pm
The Israel Connection, Monday 24 June, 7.45 pm
On the Inside: 40 Years of Prisoner, Tuesday 25 June, 7.45 pm
Under the Radar young filmakers showcase, Wednesday 26 June, 6.00 pm
In Conversation with Richard J. Frankland, Wednesday 26 June, 7.45 pm
Reel Fun: Family Friendly Session, Saturday 29 June, 10 am
Sounds of St Kilda, documentary homages to St Kilda's music heritage: St Kilda Jazz Stories and Return of the Espy, Saturday 29 June, noon.
Tix pricing from $11 per session 
Program

Cosi Fan Tutti Frutti @ St Kilda Bowlo
Saturday 22 June, 8 pm
Sunday 23 June, 3 pm
Emotionworks Cut Opera condenses Mozart's classic comedy opera and fuses it with 1950's rock and roll in this swinging, action-packed, retro inspired production. $45/$35/$20
Book

Josh Piterman in concert @ Alex
Saturday 22 June shows at 2 pm & 8 pm
Fresh from touring Beautiful: The Carole King Musical, Josh presents an intimate show featuring a band and string trio led by Jack Earle. $69
Tix
Dannielle Deandrea and Bruce Forman @ Firefly
Saturday 22 June, 7.30 pm
Australian raised, LA based Dannielle DeAndrea (aka Dannielle Gaha) teams up with US guitar legend Bruce Forman for a very special duo show.
Tix
Dark Water Swim @ St Kilda Beach via Linden
Saturday 22 June, from 4.30 pm
Yikes. The things people will do for art. Meet at Linden then venture to St Kilda Beach at sun down and watch ten dedicated swimmers brave the bay in celebration of Dark Water – the current exhibition.
Bookings

Doors and Janis tribute shows @ Memo
Saturday 22 July, 7.30 pm
Unlocking the Doors are four Wollongong based musicians dedicated to capturing the magic of the The Doors. Anthea 'Jewels' Sidiropoulos pays tribute to Janis' legendary rock and roll spirit. $25
Tix
Musicians and photographers tour @ St Kilda Cemetery
Sunday 23 June, 2.00pm.
Join Friends of St Kilda Cemetery to visit the graves of notable Musicians and Photographers. $15, includes afternoon tea.
Bookings info@foskc.org
Meet at main gates Dandenong Road.

Collard Greens and Gravy @ Espy
Sunday 23 June, 3.30 pm
Classic blues in the basement. Free.
Info

Shaky Stills @ Tolarno
Sunday 23 June, 4 pm – 7 pm
Driving Country & Western, Rhythm n Blues, Western Swing & Americana shuffles. Free
Video | Info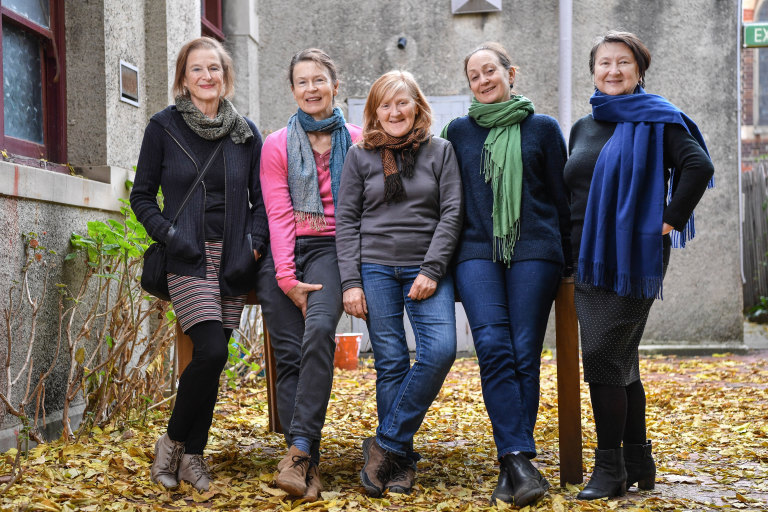 Escaped Alone @ Red Stitch
Until 30 June
A sun-drenched suburban backyard, four older women reflect on their lives. Top cast with Caroline Lee, Julie Forsyth, Marta Kaczmarek & Margaret Mills.
Tix

Be a green cone head @ Council
Discount Green Cone composter $79.90
To promote recycling of food organics, council is subsidising nifty recycling cones that speed up the composting process in your back yard.
Go green