Pride March without spectators?
St Kilda Film Festival opens
Brouhaha over council grants

This Week in St Kilda #266

Mara Korper @ Theatre Works
Yellow Works by Prue Acton @ Brightspace
Phil Para and Son @ George Lane
Nichaud Fitzgibbon 'Songs for Lovers' @ Ruby Carter Jazz Lounge


TWiSK is looking for support from local organisations to stay free, creative and independent
Click to see how you can help

Don't rely on Facebook, get TWiSK in your email every Sunday
TWiSK is always free, proudly independent and totally self-funded

Big New Gas, Big Mistake @ PECAN et al Zoom
Tuesday 18 May, 7 pm – 8.30 pm
Local climate action groups including Port Phillip Emergency Climate Action Network (PECAN) are hosting this forum just three days before the School Student Climate Strike.
Find out more about the scale and impact of the gas plans.
Tix 


Mara Korper @ Theatre Works
Until 22 May
Set in a futuristic, dystopian world where gender is obsolete, the flesh must remain whole, and bodies are owned by the government.
This new theatrical work explores themes of extremism, corruption, gender and body image.
More info
Tightarse Tuesday | 18 May
Use the code MOTHERLOVER20 to get 20% off large and small booths for Tuesday's performance.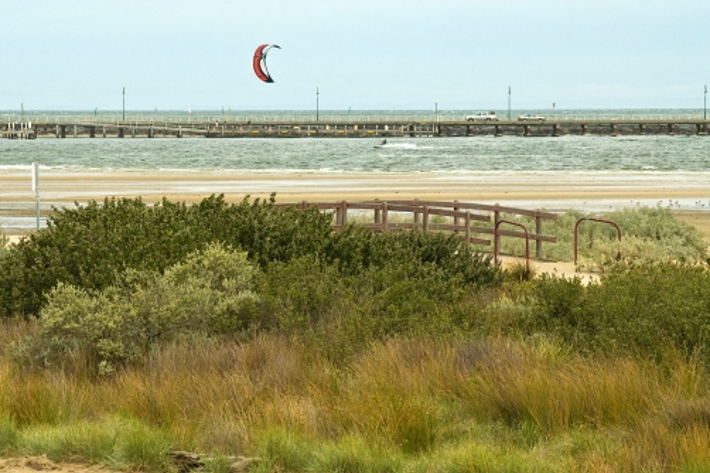 St Kilda Plant Revegetation @ EcoCentre volunteers
Volunteer to plant Indigenous flora and remove weeds to protect our local biodiversity.
Places are limited, sign up with the links below.
St Kilda Breakwater
Wednesday 19 May, 2 pm – 4 pm
http://bit.ly/stkildareveg4
St Kilda Breakwater
Saturday 22 May, 2 pm – 4 pm
http://bit.ly/stkildareveg5



St Kilda Film Festival @ Astor and Alex
Thursday 20 May – Saturday 29 May
After being online last year, the St Kilda Film Festival is back in cinema mode at the Astor and Alex. But there's still loads of short films screened online throughout the Festival until Saturday 29 May, 7.30 pm.
Info and tix 



Local story: The Art of Friendship @ St Kilda Film Festival
Online Friday 21 May 10 am until 7.30 pm Saturday 29 May.
Nominee in the top 100 short films, local filmmaker Jen Hughes chronicles a 20 year friendship between Port Phillip and a traumatised East Timorese community.
Screens as part of the International Perspectives selection.


Local story: Mirka's Palace of Dreams (Screening) @ Alex
Saturday 29 May, 6.30 pm
In this magical documentary fantasy from 1986, much-loved French-Australian artist Mirka Mora (1928-2018), who had never before ventured into the wilderness nor slept in a tent, camps out in the winter snows of Kosciusko National Park with Tim McCartney Snape and Nepalese Sherpa Mingma! $15
Online tix only 



The Avalanches (DJ Set) @ Espy
Thursday 20 May, 7.30 pm
Friday 21 May, 7.30 pm
The Avalanches will grace the hallowed turf of The Espy's Gershwin Room with a very special DJ set. $55
Espy gigs



Rogerson & Tall Teeth @ Espy
Thursday 20 May, 7.30 pm
Free in the basement.
Espy gigs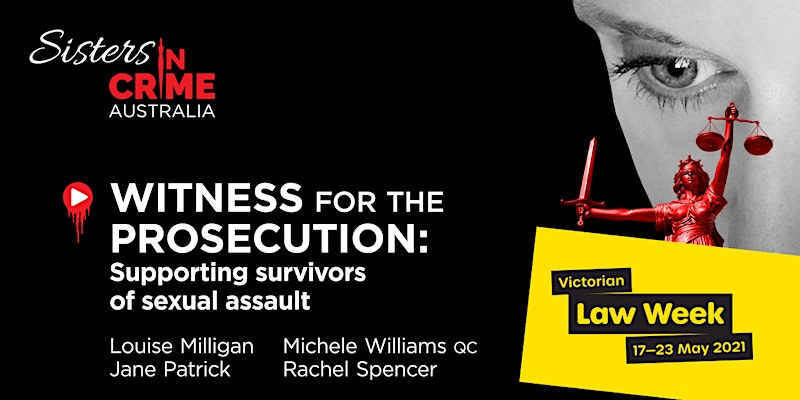 Witness for the Prosecution: Law Week event @ Sisters in Crime YouTube
From Friday 21 May, 6 pm
An impressive expert panel – Louise Milligan, Jane Patrick, Michele Williams QC and Rachel Spencer – will discuss the experience of survivors of sexual assault and their journey through the Australian legal system.
Sister in Crime YouTube
Make a $10 donor booking before 5 pm Wednesday 19 May and you could win a great book pack.


Three new exhibits @ Linden
Launch online Friday 21 May 2021, 6 pm Book for launch online 
Exhibition runs until 22 August
Check out three new exhibitions (pictured in order above):
Vipoo Srivilasa > Wellness Deity
Natasha Bieniek > Halcyon
Ruth Höflich > To Feed Your Oracle.
Info 



Forever Young – A Bob Dylan 80th Birthday Celebration @ Memo
Friday 21 May, Saturday 22 May and Sunday 23 May
Sorry all sold out – Bob rocks apparently!
Dont miss the Backsliders @ Memo, Friday 28 May 



Yellow Works by Prue Acton @ Brightspace
Exhibition opening Saturday 22 May (1 pm – 3.30 pm)
Exhibition: Sunday 22 May – Saturday 12 June
Prue made her mark in the 1960s with bold prints and shockingly short miniskirts and introducing yellow to Australia's Olympic uniforms.
After closing her business in the early 1990s, Prue now works as a professional artist and advocates saving forests for koalas.
Info



Kim Volkman & The Whisky Priests @ George Lane
Saturday 22 May, 6 pm – 11 pm
One of St Kilda's great front men, Kim's shows are straight up original Rock'n'Roll.
Tix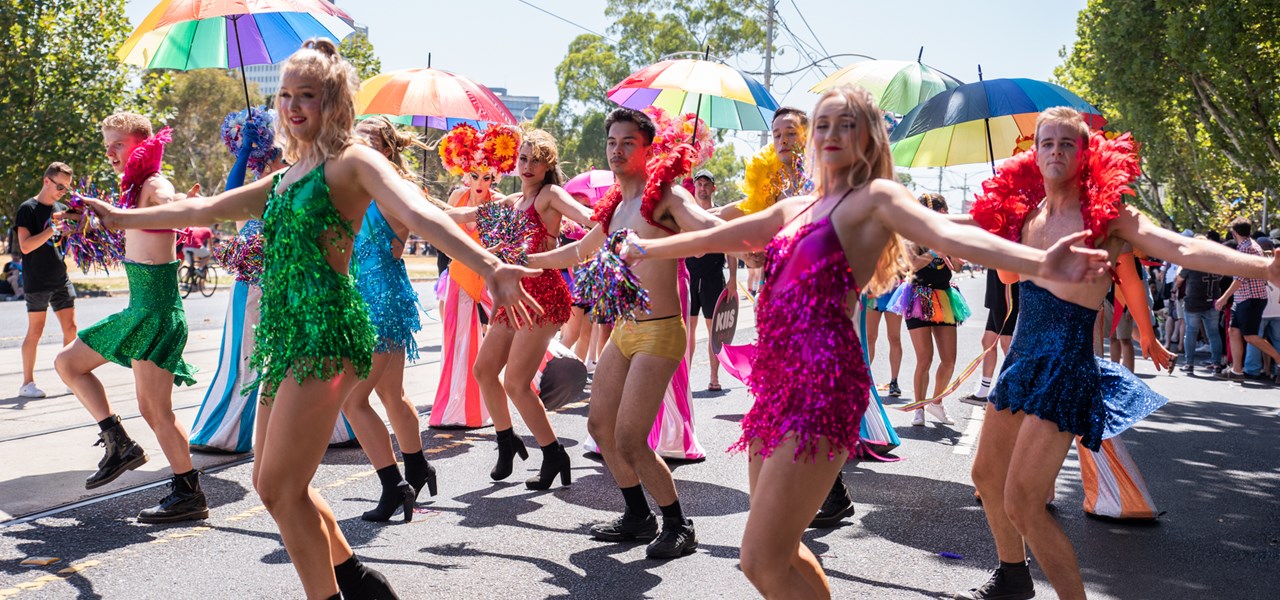 Pride March @ Fitzroy Street
Sunday 23 May, 11 am – 1 pm
March organisers, Midsumma are encouraging audiences to attend/view the march in only two ways:
> Book into a Fitzroy St venue to watch the parade
> Watch the parade from their homes or a participating venue via live-stream from the Midsumma Facebook Page from 10 am.
Check for latest info 


Views fit for a prince or a queen or two @ The Prince
Sunday 23 May from 8 am
The Public Bar (and the outdoor tables) open from 8 am. The outdoor seating is first come first served, but you can book an inside table dining@theprince.com.au.
The dining room balcony is another prime location with six exclusive tables up for grabs.
Dining room bookings required $50 deposit.
More info 
Tomboy + Jake Judd @ Espy (after Pride March party)
Sunday 23 May, from noon
Expect to hear parental rock, disco, RnB, Hip hop and most importantly your fave gay anthems that span the decades to celebrate Pride in 2021. With roving performers and Melbourne's queerest line up of legends (to be announced), Free
*Tomboy is an over 18's event


Gay on the Lawn @ Poof Doof St Kilda Bowling Club
Sunday 23 May, after the march
Poof Doof's Annual Pride March After Party – A Gay On The Lawn – A free afternoon of lawn bowls, gourmet BBQ and tunes to wrap up midsumma festival! Great line up of high energy drag performers.
Info



Nichaud Fitzgibbon 'Songs for Lovers' @ Ruby Carter Jazz Lounge
Sunday 23 May, 3 pm
Nichaud will lead a stellar band, with Mat Jodrell (trumpet), her illustrious brother, Mark Fitzgibbon (piano), Philip Rex (bass) and brother David Rex (sax). $45/$40
Tix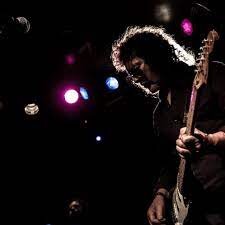 Phil Para and son @ George Lane
Sunday 23 May, 4 pm – 8 pm
Phil and son Denzil create a big sound.
Tix

Soon


Gasworks Circus Showdown @ Gasworks
Heats: Wednesday 26 May & Thursday 27 May @ 7.30pm
Finale: Saturday 29 May @ 7.30pm
Up close and personal with all the thrills and spills. $40/$30
www.gasworks.org.au/whats-on/gasworks-circus-showdown
Vale Chris Andoniou
Fitzroy Street locals are mourning the death of Chris Andoniou who, with his wife Maria and son Con, has run the convenience store on the corner of Fitzroy and Acland Streets since 1978. Chris, 81, died very unexpectedly last week of a stroke. Chris was there for locals – and tourists – 7am to 10pm, 365 days a year, always with a smile, always ready to accommodate unusual requests.
Condolences to Maria and Con Andoniou, 80 Heath St, Port Melbourne
Brouhaha over council grants
Musical Balconies: Organisers frustrated by last minute council funding decline
Organisers of the inaugural, community inspired Musical Balconies Festival held on Saturday 8 May have been left stunned, confused and angry after Council withdrew anticipated funding just 48 hours before their event.
The event was organised by Progressive Port Phillip, a Labor Green community group created to advocate for community issues in the Council elections last year.
Speaking to TWiSK, PPP's Rhonda Small said the community inspired Musical Balconies Festival – a paid gig for musicians on residential balconies/gardens, for the free enjoyment of passers-by – brought local fun back to the streets of St Kilda.'
It was organised in anticipation of receiving $10K from Council's Local Festival Recovery Fund.
Organisers believe they had received provisional approval of their funding grant only to be told on 6 May that the whole round of grant funding had been cancelled. Ouch, leaving them $8000 out of pocket (it was a seven-hour event with more than forty local musicians.)
"Council cancelled the whole grant round at the last minute, and had PPP not decided to go ahead and cover the costs, musicians would have suffered a financial hit," she said.
PPP has written directly in protest to CEO Peter Smith and attached an invoice for their out-of-pocket expenses.
Mayor's response to TWiSK
TWiSK can reveal that seven event applications were pending when the second round of Local Festival Recovery Fund grants was abruptly cancelled on 6 May. TWiSK asked Council what was so wrong with the process that it required a complete revision? In an email, Mayor Louise Crawford told TWiSK that "a number of audit recommendations had not been fully implemented in the processes including updates to the terms of reference, grant approval and acknowledgement processes."
The Mayor said councillors were discussing a revised assessment and eligibility criteria before applications would open again in June.
Cr Bond says politics and festival funding don't mix
Our questions to council also prompted a direct response from Cr Andrew Bond (included here in full)
"As a political organisation who spent tens of thousands of dollars on a terrible campaign supporting the local Greens and ALP candidates at the recent Council elections, Progressive Port Phillip should never be in receipt of Council or ratepayers funds.
"Could you imagine the outcry from the left if the City of Port Phillip decided to grant $10,000 to the Ratepayers of Port Phillip for them to run a 'community' event promoting themselves to Port Phillip locals.
"Given the success of Musical Balconies, my advice to Progressive Port Phillip is to give politics away and concentrate their time, effort and considerable financial resources to small scale music festivals in St Kilda."
FYI Background and previous grant recipients
Last year Council announced a $135K Local Festival Recovery Fund to support small to medium scale local neighbourhood festivals or events during Covid-19 recovery. But with less than half the money allocated, the planned second round of grants was cancelled by Council on 6 May.
Under the terms of the grant, the programs need to be delivered before 31 December 2021.
Here are the St Kilda projects funded in the first round (to give you an idea of the flavour):
Brazilian Music Festival – ABRISA – Brazilian Association for the Development and Interaction of Immigrants in Australia
A free festival held at Space2b earlier this year.
$6,100
Festival of Jewish Arts and Music
Festival of Jewish Arts and Music
See event info from April
$10,000
Temperance Hall Midsumma Program
BalletLab Association Inc.
See event info from April / May  
$10,000
Radical Acts – New Writing Festival 2021
Theatre Works Inc.
See event info for this event alter this month 
$10,000
Space2b Diwali Festival of Lights
Space2B
See evet info  Scheduled for October 2021
$10,000
Plays in the Park 2021
Melbourne Shakespeare Inc.
Scheduled for December 2021
An outdoor theatre festival based in St Kilda Botanical Gardens with a family friendly production of Shakespeare's The Comedy of Errors.
$10,000


Greg Day
Happy to chat anytime 0418 345 829
Content suggestions and community questions are always welcome.
gday@gdaystkilda.com.au
Recent editions
Monday 10 May – Sunday 16 May
Monday 3 May – Sunday 9 May
Monday 26 April – Sunday 2 May

This Week in St Kilda respectfully acknowledges the Yaluk-ut Weelam Clan of the Boon Wurrung. We pay our respect to their Elders, past, present and emerging. We acknowledge and uphold their continuing relationship to this land.