St Kilda has the lot this week. Hear Aboriginal women's recovery stories at the Elwood St Kilda Neighbourhood Learning Centre, express sombre solidarity at the homeless memorial on the winter solstice,  have yourself a La Fête de la Musique at Eildon Mansion, celebrate gender diversity with Jo Hirst's new book at Readings, go rock'n'roll Gothic with Paul Capsis at Memo, the laugh with Amanda Jane's All The Dumb Things at the RSL. This Week in St Kilda

Winja Ulupna: Aboriginal women in recovery @ Elwood St Kilda Learning Centre
Monday 18 June, 6.30 pm
A rare chance to hear readings and see artwork by Aboriginal women in recovery.
This is special.
Homeless memorial @ Peanut Farm
Wednesday 20 June, 4.30 pm – 7.00 pm
Come together on the longest night of the year to remember those who have died when homeless. There will be soup and a smoking ceremony, ending with musical performances from local artists and remembrances from locals. All welcome.

Launch of Liz Porter's latest forensics book @ Readings
Wednesday 20 June, 6.00 pm
Witness the launch of Liz Porter's latest forensics book Crime Scene Asia.
Free RSVP by Monday 18 June and get a glass of wine

La Fête de la Musique @ Alliance Française
Thursday 21 June, 5 pm – 9 pm
Hear a range of musical groups at the exquisite Eildon Mansion –  up to 10 acts will perform 30 minute gigs. Free
Info 

Emerging Writers' Festival: Christain White @ Readings
Thursday 21 June, 6.00 pm
Join Christian White and his publisher Martin Hughes as they discuss the journey from winning the Victorian Premier's Literary Award for an Unpublished Manuscript to publishing a finished novel.
Free but book please

Paul Capsis: Three shows @ Memo
Friday 22 June – Sunday 24 June, 7.30 pm Friday and Saturday, 2 pm Sunday
Multi award winning Paul Capsis performs his favourite tunes in a rock n roll Gothic romp. $45/$35
Tix and info 

The Lonesome West @ Alex
Friday 22 June – Saturday 30 June,
A darkly irreverent black comedy by Martin McDonagh. $35/$30
Tix and info

Book launch: A House for Everyone @ Readings
Friday 22 June, 6.30 pm
Join local activist Jo Hirst for the launch of her book, A House for Everyone. More than just an educational tool, this book will assist parents and teachers in giving children the space to explore the full spectrum of gender diversity.
Free, no booking required.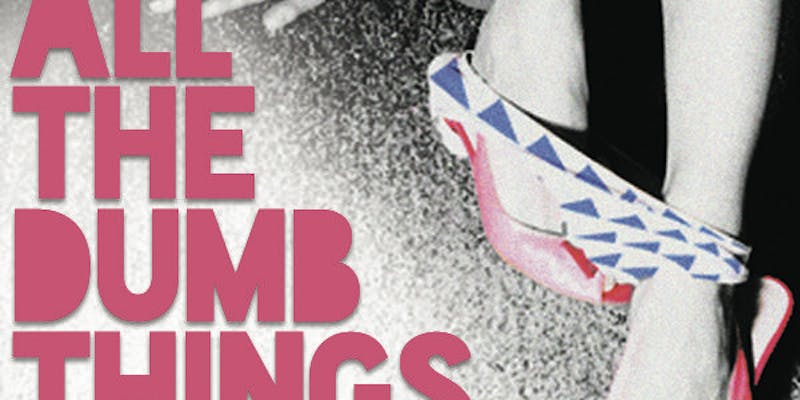 All The Dumb Things @ RSL Upstairs
Saturday 23 June, 7.30 pm – 8.30 pm
A comedy/cabaret show with Amanda Jane, Melbourne's ultimate bad feminist. An off-beat excursion through naughty and ridiculous tales and oddly familiar tunes. $26 YouTube sample – Dildo me Do 
Tix 
Soon

Book launch: The Power of Hope @ Readings
Thursday 28 June, 6.30 pm
The Power of Hope, an inspiring memoir from leading human rights advocate Kon Karapanagiotidis, founder and CEO of the Asylum Seeker Resource Centre.
Free, no booking required.
Ongoing


Fury @ Red Stitch
Until Sunday 1 July
Personal sacrifice and responsibility are pitted against political correctness in a new play by Joanna Murray-Smith. $55/$38/$28
redstitch.net

Citizens of the World exhibition @ Space2b
Until Friday 29 June,
Tuesday to Monday 10 am – 5 pm, Saturday 10 am – 2 pm
Six artists from refugee backgrounds focus on the idea of belonging in a new country.
Free
www.space2b.com.au
144 Chapel Street, St Kilda

Kubrick's 2001 Space Odyssey @ Astor
Until Sunday 24 June
Mon – Fri 7.30 pm / Sat & Sun 2 pm & 7.30 pm
50th anniversary screening in glorious 70mm. "Open the pod door Hal" and journey back to Stanley's future.
Tix and info