Big week of music, art and theatre
St Kilda, you've got the lot
This Week in St Kilda #262

April Sun rocks on 
midsumma starts up with Bent
Red Stitch hits you with The Cane
Black Sorrows on Anzac Day evening

Bent @ Theatre Works midsumma
Monday 19 April – Thursday 22 April
Six queer artists take us on their journey, and explore how their joy, their pain, and their love, have all been influenced by the voices around them. Created by Reuben James, Bent is a fusion of circus, dance, and visual art, and questions the divide between artistic fields.
Booth bookings only
Small booths will accommodate 2-3 patrons, large booths will accommodate 4-6.
Tix
Also at the TW midsumma hub
The Gospel According to Jesus, Queen Of Heaven
29 April – 8 May
midsumma at TW



Ladies who sing Leonard – encore @ Memo
Wednesday 21 April, 7 pm
Anita Lester and special guests TBC will pay homage to his song and story, all songwriters in their own right, weaving his words around their own narrative. Featuring: Gabriella Cohen, Emily Lubitz, Loretta Miller, Charm Of Finches, Bonnie Love, Alma Zygier, Hettie Zygier, Esther Henderson, Helen Mountfort. $35+
Tix
Thursday night show is sold out



Laura Hutchins & Mitch Bullen @ Espy
Thursday 22 April, 7.30 pm
The Espy Basement is the home of free gigs, this week includes Tassie born soul/pop singer musician Laura Hutchins.
Hear Laura on Sound Cloud 
Espy gig info

You Am I, Magic Dirt, Dallas Crane & The Casanovas @ April Sun Triangle
Thursday 22 April
Big stage for some big sounds including big local characters. $74.90
www.aprilsun.com.au
And next week – Wednesday 28 April
The Church & Bob Evans $69.60



Hugo Race & True Spirit Present "L.A. Woman 50th Anniversary" @ Memo
Friday 23 April, 8.30 pm
Hugo Race and his psychedelic quintet will take us on a road trip down memory lane. $43/$27
Tix



Marooned @ Alex
Friday 23 April and Saturday 24 April, 7.30 pm
Four souls, one woman, and three men are Marooned in a waiting room in the afterlife.
Tix 

Leo Sayer, Marcia Hines & Kylie Auldist @ April Sun Triangle
Friday 23 April, 5.30 pm
A chance for these classy troubadours to shine. $79.90
www.aprilsun.com.au



The Supper and Showgirls Show @ Stardust Room, Luna Park
Friday 23 April 5:30pm (sunset show)
Saturday 24 April 5:30pm (sunset show) & 8pm (late show)
Starring Moira Finucane, with burlesque superstar Jazida, Australian theatre icon Maude Davey, cabaret queen Willow Sizer and opera singer Piera Dennerstein
Arty opera meets ruffling risqué, gothic tales and sweet songs join a sumptuous supper offering. $88 including gourmet supper
Tix
Thick As Thieves Day Party @ April Sun Triangle
Saturday 24 April, 2 pm
Boogs, Brian Fantana, T-Rek (Live), Casey Leaver $49
www.aprilsun.com.au



The Normie Rowe Show – "Shakin'all Over" @ Memo
Saturday 24 April, 7.30 pm
Normie Rowe was a hit machine back in the day. Now playing with original drummer Graham "Trotta" Trottman joined by "new boy" of 25 years, Steve Kelson (keyboards) and ex-Aztec Gil Mathews (guitar). $55 / $35
Tix

Love You Bitch @ Theatre Works
Friday 24 April – Wednesday 28 April
A cutting look at intimacy, insecurity and the secret meaning of Kylie Minogue's Spinning Around.
With love and kisses from Stage Mom, the award-winning team behind Midsumma smash hit Truly Madly Britney.
Booth bookings only
Small booths will accommodate 2-3 patrons, large booths will accommodate 4-6.
Tix



Frances McDormand Double Feature @ Astor
Saturday 24 April, 7.30 pm
Nomadland and Three Billboards Outside Ebbing, Missouri – a ripper McDouble.
Tix

The Peptides
Saturday 24 April, 6 pm 11 pm
The world's greatest ever Punk, Rock, Pop Covers band with The Interceptors playing support on the night.
Tix


Aequales Ensemble @ All Saints
Sunday 25 April, 3 pm
Edwina Kayser (violin), Danny Neumann (viola), Sarah Cuming (cello) with Damien Mansfield (piano)
in two major chamber music works:
Mozart, Piano Quartet No. 1 in G Minor, K. 478
Brahms, Piano Quartet No. 1 in G Minor, Op. 25
Tix@door $25 / $20
Students free with valid student card.
2 Chapel Street, East St Kilda



Anzac Day with The Black Sorrows @ Memo
Sunday 25 April, 6 pm
A rare early evening gig with a Joe Camilleri and the Black Sorrow – they sound great in this venue. $65 / $45
Tix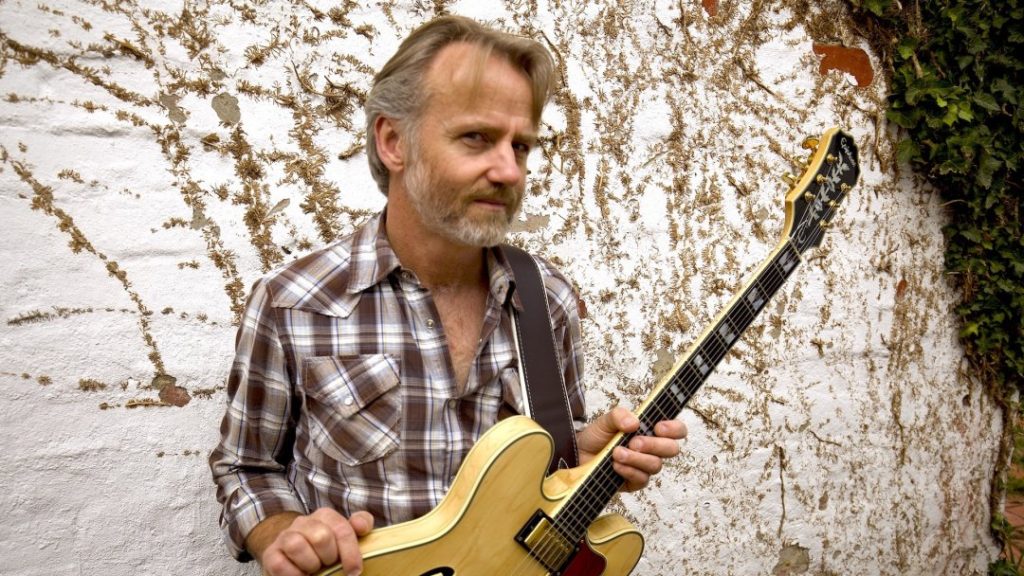 Geoff Achison @ George Lane
Sunday 25 April, 4 pm – 8 pm
Rated as one of Australia's greatest guitarists and all round performer, Geoff Achison will be playing a rare solo show.
Tix

Ongoing
A Walk in the Park @ Carlisle Street Arts Space
Until 5 May
Local artist Andrew Foster creates portraits of humans and hounds, graphite dog drawings and paintings which depict the well-known parks and gardensaround the 'hood.
St Kilda Town Hall during office hours.



The Cane @ Red Stitch
Until 11 May
Ravenhill's darkly humorous meditation on institutionalised violence examines how we judge the past, with its different values, by the standards of the present. Featuring Jessica Clarke, Caroline Lee & Dion Mills. $57/$31
Tix

Elements of nature @ Space2b
Until 1 May 2021
Face2Face is a monthly series of collaborative artworks, painted by two artists from different cultural backgrounds exploring and sharing on a chosen theme.
April's artists are Jane Kanizay and Anahita Diba.
Anahita is a self-taught artist who started with pen and paper whilst in detention in Nauru, while Jane finds life drawing is a way to hone drawings skills, understand the human form and to relax.
space2b.com.au/current-exhibition/

Soon



Sight & Sound – One Day Festival @ Memo
Sunday 2 May 11am – 10 pm
One day indoor / outdoor all-inclusive festival that showcases locally made music videos and short films and the best of established and emerging female performers that Melbourne has to offer.
Tix All day with pass outs $50, session $35
Bachelor Girl (9-10 pm)
Superstar – The Carpenters Songbook (7.30-8.30 pm)
Short Films (6.30-7.15 pm)
Clipped Music Video (5.30-6.15 pm)
Emma Donovan & The Putbacks (4.15-5.15 pm)
Jude Perl (3.15-4 pm)
Charm of Finches (2-2.45 pm)
Alma Zygier (1-1.45 pm)
Tix

Got a community interest question for council that deserves a public answer?
Contact TWiSK for inclusion in our occasional Council Q&A  section.


Greg Day
Happy to chat anytime 0418 345 829
Content suggestions and community questions are always welcome.
gday@gdaystkilda.com.au
Recent editions
Monday 12 April – Sunday 18 April
Monday 4 April – Sunday 11 April
Monday 22 March – Sunday 28 March
Monday 15 March – Sunday 21 March

This Week in St Kilda respectfully acknowledges the Yaluk-ut Weelam Clan of the Boon Wurrung. We pay our respect to their Elders, past, present and emerging. We acknowledge and uphold their continuing relationship to this land.