Rockwiz on the road @PalaisTheatre, Eurogliders @memomusichall, 80 minutes of comedy @Theatre_Works, Lisa Engel explores Trouble in Mind @AlexTheatreStk and Great War walk and talk.

Jessie Cole with Anna Krien @ Readings
Monday 19 November, 6.30 pm
Jessie Cole's Staying is a searing memoir about surviving the suicide of loved ones and finding a place to heal. Hear the acclaimed novelist discuss Staying with Anna Krien.
Free, but please book here.

Wombats @ Palais
Monday 19 November, 8.00 pm
All ages event with these curiously named Liverpool indies.
Tix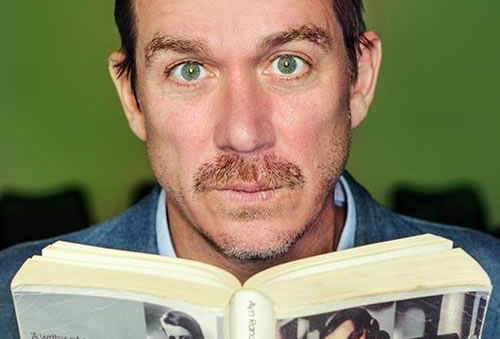 80 Minutes No Interval @ Theatre Works
Wednesday 21 November- Sunday 2 December
"It's just a ripping comedy and it's the perfect time of year for a good honest laugh – with no strings attached," says writer Travis Cotton
Tix
Postcard show @ Linden New Art
From Friday 23 November 2018, 4 pm – 8 pm
An annual open entry exhibition of postcard sized art. Free.
lindenarts.org
Ends Sunday 10 February
Tuesday to Friday 10 am – 3 pm, Saturday and Sunday 10 am – 4 pm

Dizzy's Big Band @ The Fyrefly
Wednesdays , 6.30 pm – 11.30 pm
Dizzy's Big Band are excited to have a weekly residency at The Fyrefly below The Newmarket Hotel.
Tix

Eurogliders 'Heaven' – 35th Anniversary Tour @ Memo
Friday 23 November, 7.30 pm
Grace Knight and Bernie Lynch keep the faith with Heaven after 35 years. $35/$30
Tix

Rockwiz Review @ Palais
Friday 23 November
The RocKwiz gang are back on the road with comedy, kwiz, crowd karaoke, sublime musicianship and of course a cavalcade of local talent.
Tix

James Reyne @ Palais
Saturday 24 November, 8 pm
Celebrating 25 years since the original release of Reckless, this will be a night full of both Solo and Australian Crawl hits.
Tix

Trouble In Mind @ Alex
Saturday 24 November, 7.30 pm
The trials and struggles of Bessie Smith, Billie Holiday, Nina Simone and Amy Winehouse and the music that emerged. $25
Tix

Tosca and Blues @ Christ Church
Saturday 24 November, 8 pm
fast moving 90 minute adaptation of Puccini's Tosca is updated and fused with the best classic Blues, Soul and R&B songs reflecting this dark and menacing tale about love, lust, brutality and corruption.
Bookings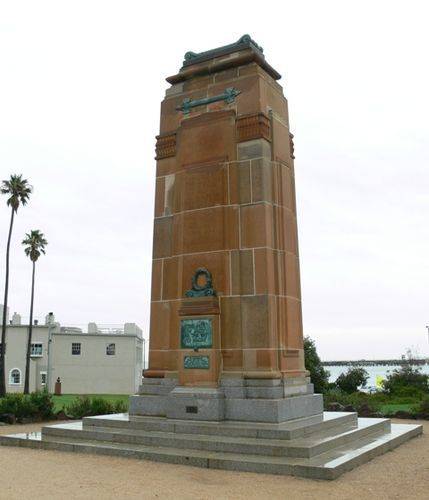 Great War walk and talk @ St Kilda
Sunday 25 November, 5.00 pm
Join local historian Maureen Walker for an early evening walk around the St. Kilda foreshore to learn how St Kilda celebrated the end of WWI and how local veterans were welcomed home. $5
Bookings essential 
Soon

Caroline de Costa novel launch @ Readings
Thursday 29 November, 6 pm
Missing Pieces is Caroline's second novel in the series featuring Cairns Aboriginal detective Cass Diamond. It is a sequel to Double Madness, which was shortlisted in the Davitt Awards in 2016. Caroline will be in conversation with crime fiction devotee Carmel Shute from Sisters in Crime. Free no bookings required.
Ongoing

Lamb @ Redstitch
Until 13 December
Lamb is a new play with songs by Mark Seymour. It's the story of one family on an Australian sheep farm, over generations – the guilt of those who left; the lost desires of those who stayed behind.
Tix