More PUFFS magic @alex, five nights of St Kilda Royale @memo, New York comes alive @Astor and next step for Pride Centre.
This Week in St Kilda

Next step for Pride Centre
Following the announcement of a winning design  in January, the next step is planning approval. During July, Council will be asking locals about the plans and the next steps forward. Watch for details of information sessions and other ways to find out more.
TWISK will publish these next week.

PUFFS extended @ Alex
Until Sunday 8 July
PUFFS has been extended so you can catch more of the magic. The Saturday  and Sunday matinee shows have been 'lightly transfigured' so that wizards ages 8 and up can share in the magic of PUFFS and parents can relax knowing their kids won't learn any new curses!
Tix and info

The Shuffle Club @ Memo
Five shows from Wednesday 4 July, 7 pm
The world premiere of St Kilda Royale, a decadent concoction of live music, contemporary circus, sideshow and burlesque. Looks like a lot of fun. $25 / $15
Tix and info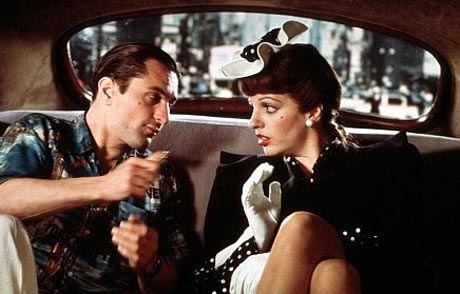 NYC comes to the screen @ Astor
Thursdays and Saturdays in July, 7.30 pm
Works from renowned filmmakers and genre favourites, a collection of films showing New York's spirit. Thursday evening session include DJ pre-show entertainment from 6.30 pm. $14
Thu 5 Jul, 7.30 pm: New York, New York – M
Sat 7 Jul, 2pm: Ghostbusters 1 & 2 – PG­
Thu 12 Jul, 7.30 pm: The Warriors – R
Thu 19 Jul, 7.30 pm: Do The Right Thing – R18+
Sat 21 Jul, 2 pm: Muppets Take Manhattan & Annie (1982) – PG
Thu 26 Jul, 7.30 pm: Desperately Seeking Susan – M
Tix

Jazz after dark @ Alex
Sunday 8 July, 7.30
Alinta and the Jazz Emperors present music inspired by the likes of Gregory Porter, Esperanza Spalding to the old greats of Coltrane, Ella, and Miles. $25
Also Sunday 12 August.
Tix and info
Soon


The Antipodes @ Red Stitch
From 10 July
"There's something thrilling about a new play by Annie Baker," The Age
A top-notch writers room is in lock-down, in pursuit of the ultimate story.
Tix and info

Victorian Opera's William Tell @ Palais
Three performances, Saturday 14 July, Tuesday 17 July and Thursday 19 July, 7.30 pm
The Australian premiere of Rossini's Final Epic presented with grit and grandeur. $169/$35
Tix and info
Ongoing


Ice skating @ Acland Plaza
Until Sunday 15 July
Get your skates on at a pop up rink in Acland Plaza near Barkly Street. $16
Info