Kransky for Christmas, new books for young & old, The Audreys rock Memo and tour the cemetery for illustrious stories of legal types. This Week in St Kilda.

A Very Kransky Christmas @ Alex Theatre
Monday 26 November – Sun 26 November (No Tuesday performance)
The nutty sisters return with their cracker show. From Enya to Silent Night, Daft Punk to The Twelve Days of Christmas, these dysfunctional sisters take family get-togethers to a new level. $49/$44 YouTube 
Info and tix
Book launch: Love You Dad @ Readings
Monday 20 November, 2 pm
Pasquale Palmieri's Love You Dad is the story of a single father searching for his bearings as a man. This testosterone-charged tale of fear, friendship, love, musical passion and single parenthood spans three continents.
Info 

Pride Centre info evening @ St Kilda Sports Club
Tuesday 21 November, 6 pm – 7.30 pm
Fitzroy Street traders and local residents are invited to meet the people behind the Victorian Pride Centre – many of whom are also local residents.
More info 

A gardening workshop with Angus Stewart @ Readings
Thursday 23 November, 6.30 pm
Angus Stewart and Simon Leake chat about their book with Jane Edmanson from Gardening Australia.
Info

Launching Acland history @ St Kilda Army and Navy Club
Thursday 23 November, 6.30 pm
Brian RocKwiz Nankervis will help Award winning historian Judith Buckrich launch her lavish new book Acland Street: The Grand Lady of St Kilda. Bask in the history of Acland Street since it became St Kilda's first named street in 1842.
http://judithbuckrich.com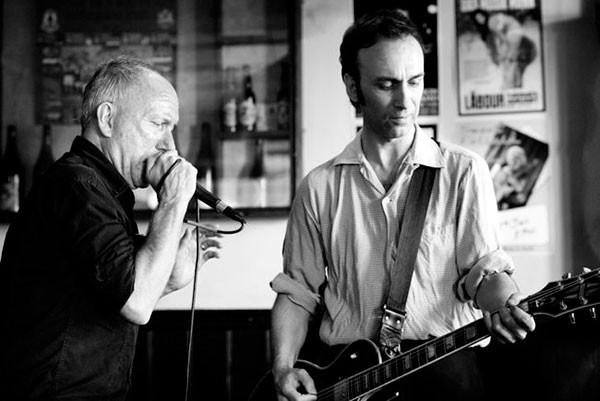 A bookshop gig with Ron S. Peno and Cam Butler @ Readings
Saturday 25 November, 2 pm
A special 'duo mode' performance by Ron S. Peno and Cam Butler will play pared-back versions of songs from their new album, Guiding Light.
Info

Book launch for Lucy Star 7 & Lucy Star 13 @ Readings
Saturday 25 November, 4.00 pm
The launch of Kate Downey's new books for young readers: Lucy Star 7 and Lucy Star 13. These books follow the journey of a trans and gender-diverse girl at two especially important ages.
Info

The Audreys @ Memo
Saturday 25 November, 7.30 pm
Formed in Adelaide in 2004, this triple ARIA Award winning duo are an enduring folk rock act. $48 / $30
Info and tix | YouTube
A life in the law @ St Kilda Cemetery
Sunday 26 November, 2 pm
Walk the grounds of St Kilda's historically significant cemetery and learn about the about judges, lawyers and others who made their mark in the law. $10 Info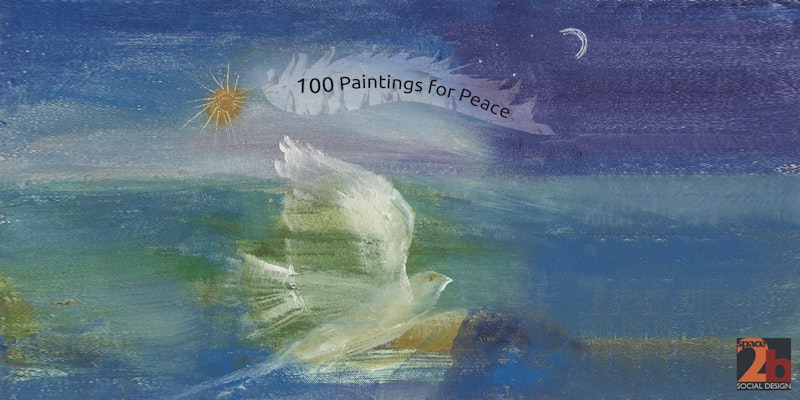 Calling all painters for peace @ Space2b
Entries close 1 December, exhibition from 12 December
Submissions are sought from artists of all ages and experience to exhibit and sell their art in a community exhibition, 100 Paintings for Peace. Visit the website for artwork specs, fees and dates. Art required by 9 December, exhibition from 12 December.
Info
Ongoing

desert, 6:29pm @ Redstitch
From Tuesday 14 November
A small town in the middle of nowhere. A family is talking about everything and anything except what's really going on. Through fantasy and hyperrealism, desert -6:29pm ponders if it's possible to ever truly know someone you love.
New writer, great cast, interesting story.
Info 
Soon in the 'hood

Heart of St Kilda Concert @ Palais
Tuesday 28 November, 7.30 pm
Tix on sale now – get in while you can for the big tenth anniversary show. Line-up includes Leo Sayer, Courtney Barnett, Jimeoin, James Reyne, Adalita, John Paul Young, Models, Tim Rogers, Claire Hooper, Dave Callan, Geraldine Hickey, Rebecca Barnard, Billy Miller & the Caravan Choir, Hailey Cramer, The Meltdown and D²Drumline, with more acts to follow.
Tix

St Kilda Twilight Market @ O'Donnell Gardens
Thursday evenings 30 November – 22 February, 5 pm – 10 pm
Market stalls with food, clothing, drinks and more next to Luna Park beneath the palms .
stkildatwilightmarket.com

X Race @ Elwood park
Friday 2 December, 1 pm – 5 pm
X Race is a mystery adventure race in which a parent and their child aged 6-14 race together and complete ten challenges.
www.xrace.com.au

Open air cinemas @ St Kilda South Beach
Thursday 30 November – Wednesday 20 December
Enjoy music, food and sunset drinks before the latest releases light up the big screen. Early offerings include Blade Runner 2049 and Thor Ragnarok.
openaircinemas.com.au
Bravo @ Palais
Standing ovation for the new facilities at the Palais. Lifts, accessible toilets, more accessible seating and a new chandelier. Magnificent.