Brenda Richards shines in local honours list
Galiamble and Winja Ulupna Exhibition opens
Chapel of Rock @ Christ Church St Kilda
Linden re-opens
This Week in St Kilda #271

Galiamble and Winja Ulupna Exhibition opens @ Carlisle Street Art Space
Singing Swallows explores holocaust for younger generation @ Theatreworks
Andy Baylor celebrates Melbourne roots music @ Memo
Don't rely on Facebook, get TWiSK in your email every Sunday
TWiSK is always free, proudly independent and totally self-funded
Get a great list of arts, music and community events in St Kilda
All dates subject to COVID updates!
Fingers Xed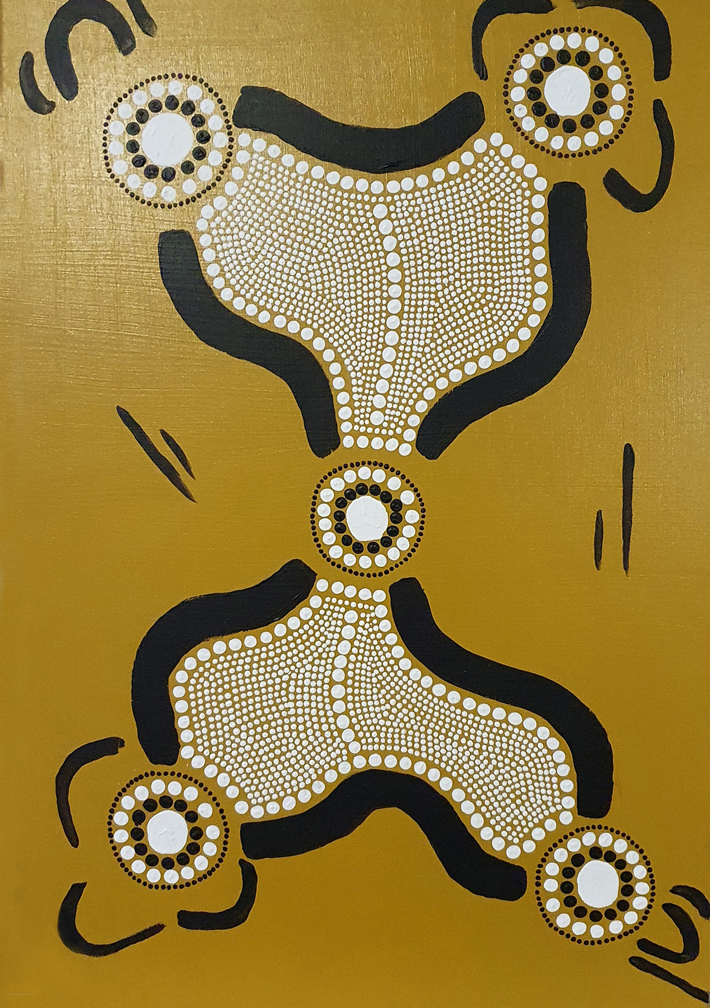 Galiamble and Winja Ulupna Exhibition @ Carlisle Street Art Space
Meet the artists: Tuesday 22 June, 2 pm to 4 pm
Exhibition until 14 July
Works by artists from the St Kilda based Galiamble and Winja Ulupna Recovery Centres.
More info 
Image: Shannon Bausch Coming Together – Father and Son 2021


Hole in Fun Mini Golf @ Luna Park
Luna Park is open every day of the school holidays from 11am
Try the new 9-Hole Mini Golf Course found near the enchanting Carousel and the heart-pumping Enterprise.
To guarantee entry, Luna Park strongly recommends pre-purchasing tix..
Luna Park



Amazing Poetry Race @ Emerging Writers Festival (Port Phillip)
Go on a race to discover poetry posters across Port Phillip.
Head out on a treasure hunt to find all five poem posters.
Scan the QR code on each poster to unveil the featured artists and their poetry on the EWF website.
Be the first to find and take a selfie with all five poems (using hashtag #EWF21) for a special EWF-themed prize.
More info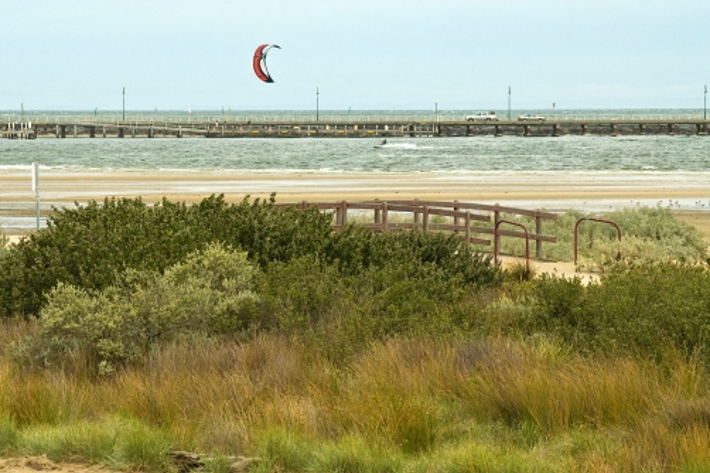 Re-vegetate, Activate, Propagate @ EcoCentre and St Kilda West Beach and Pier
Get involved in volunteer Baykeeper activities this month with the EcoCentre.
Enhance the vegetation around the sand dunes of St Kilda West Beach, help propagate plants to revive the habitat for our Little Penguin friends at the end of the St Kilda Pier and Breakwater.
Plant Re-vegetations (West Beach)
Thursday 24 June | 10am to 12pm | 12:30 to 2:30pm
Plant Propagations (EcoCentre)
Friday 25 June | 10am to 12pm
Re-generate Little Penguin Habitat (St Kilda Pier)
Saturday 26 June | 10am to 12pm
Details and bookings please 


Triple treat at re-opened gallery @ Linden
Tuesday to Sunday, 11 am to 4 pm
Linden is open again with exhibitions by leading mid-career artists Natasha Bieniek, Ruth Hoflich and Vipoo Srivilasa.
More info
PS: Natasha Bieniek and her portrait of Rachel Griffith are featured in the next episode of ABC TV program Finding The Archibald. 


Singing Swallows @ Theatreworks
Wednesday 23 June – 4 July, various times 11 am, 6.30 pm and one 2 pm
SCHOOL HOLIDAY IDEA
An early start to understanding the Holocaust, connecting to young people's lives through voice recording and visual storytelling.
Tix


St Kilda Marina Q&A sessions @ Council online
Thursday 24 June 6 pm – 7.30 pm
Council and the new Marina lease holders want community feedback for their concept design for the site.
Due to current Covid-19 restrictions, the scheduled community drop-in sessions will now be held online
Online session link 
Feedback closes 4 July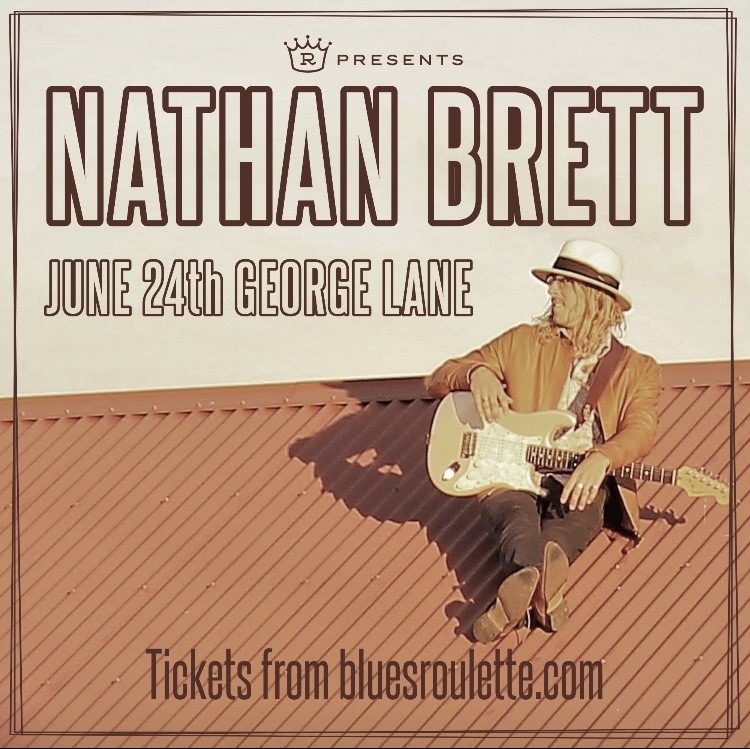 Blues Roulette – Feat. Nathan Brett @ George Lane
Thursday 24 June, 7 pm – 11 pm
Nathan is the real deal. His take no prisoners, nearly punk approach to the blues gives him a unique edge.
Tix



Andy Baylor in a celebration of Melbourne roots music @ Memo
Friday 25 June, 7.30 pm
Andy playing with some of Melbourne's best roots musicians – toe tapping guaranteed. $35/$25
Tix
Iphigenia in Splott @ Red Stitch
Friday 25 June – Monday 19 July
Delayed by COVID restrictions, Iphigenia in Splott finally arrives with Jessica Clarke delivering a powerful and provocative solo performance as Effie, an unlikely warrior hailing from the Welsh working class district of Splott.
Limited seating under capacity restrictions, so book now to avoid missing out.
Tix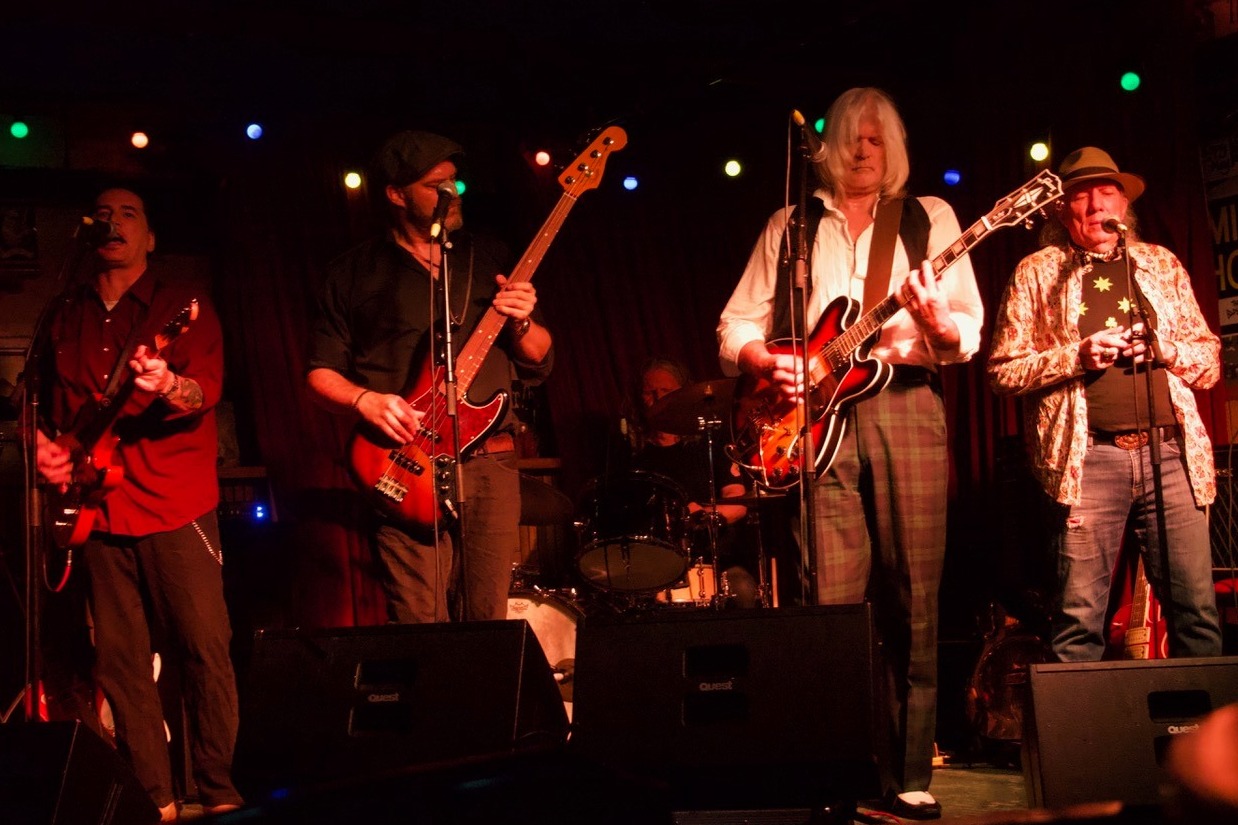 The Heinous Hounds @ George Lane
Friday 25 June, 6 pm – 11 pm
Big sound, small room.
Tix

Chapel of Rock @ Christ Church St Kilda
Friday 25 June, doors 6.30
Heavenly sounding venue. Entry $20 cash at door
7 pm A Band called Benny 
8 pm Waz E James and Scott Wilson 
9 pm Kim Volkman and the Whiskey Priests 



Steve Kilbey performs 4 Church Albums in Full (Solo) @ Memo
Saturday 26 June, 5:30pm and 8.30 pm
Four albums, two shows, one night, one man. Amazing. $50/$40
Early show: Of Skins and Heart and Blurred Crusade.
Late show: Séance and Heyday
Tix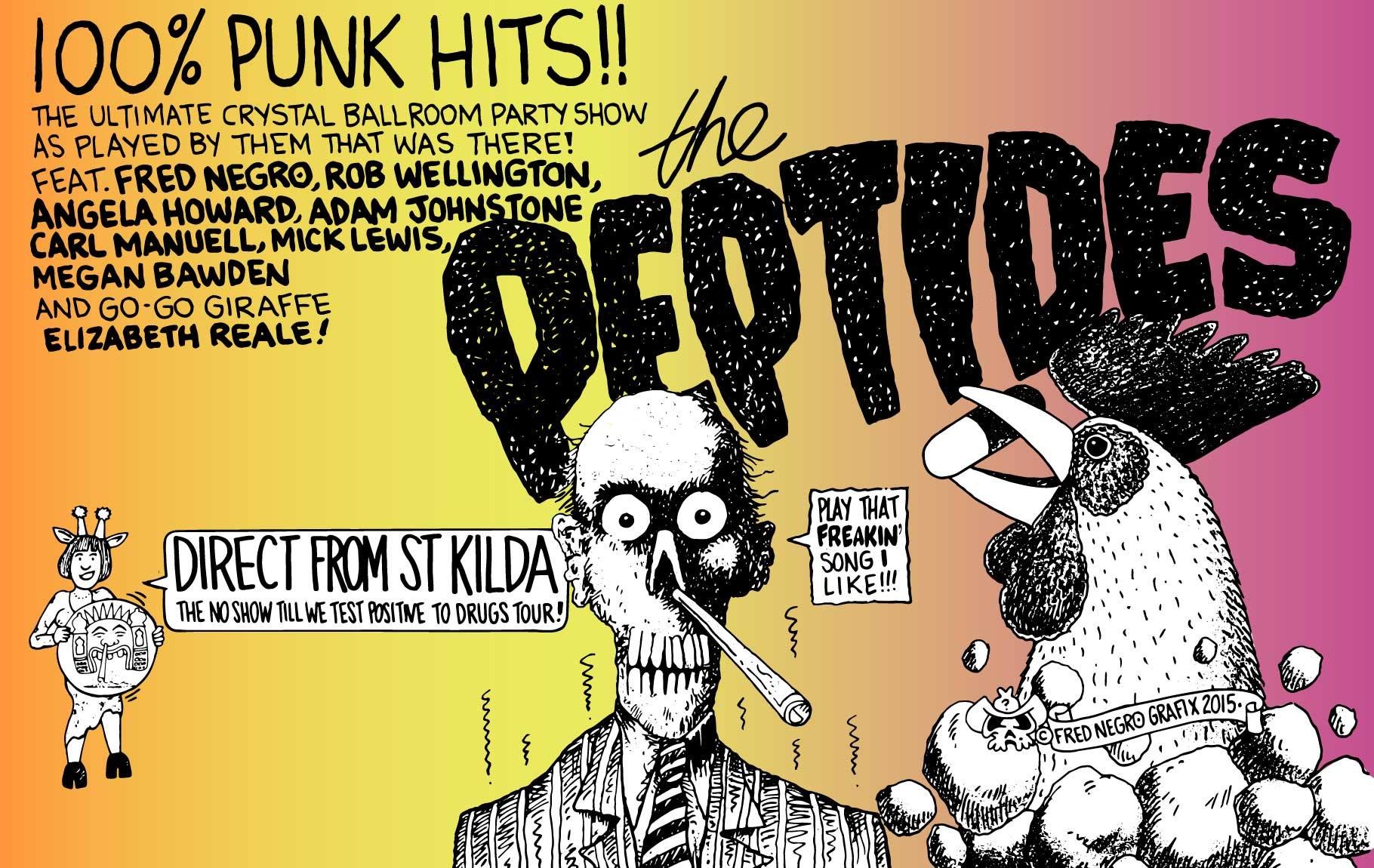 The Peptides @ George Lane
Saturday 26 June, 6 pm – 11 pm
The greatest cover band that ever lived (according to all band members).
Tix



Parish Eucharist & Fellowship @ Christ Church St Kilda
Sunday 27 June (and every Sunday)
You are invited to join the fellowship at the beautiful church on Acland Street.
9 am Parish Eucharist
11 am Gathering for Fellowship
Christ Church, 14 Acland



The Syncopators with Tamara Kuldin @ The Ruby Carter Jazz Lounge
Sunday 27 June, 3 pm
The Syncopators & Tamara Kuldin will take you on a sentimental journey through the classic jazz era, sharing vintage love songs and party tunes. $40
Tix



Brian Cadd – In Weekend at Brian's @ Memo
Sunday 27 June, 4.30 pm
An afternoon of Cadd magic.
Tix

Benny & The Flybyniters @ George Lane
Sunday 27 June, 4 pm – 8 pm
Benny & the Flybyniters have been part of of the Melbourne roots music scene since 1999. From humble beginnings playing local bars and pubs, to tours and Festivals in the USA and Europe, the Flybyniters have made their mark.
Tix


Melbourne Cabaret Festival @ Chapel of Chapel
Monday 21 June – Sunday27 June
Not in St Kilda, but a great program of cabaret delights, including:
Mrs Prime Minister: Iconic Melbourne singing actors Sally Bourne, Jane Clifton and Chelsea Plumley, sing about the female residents of The Lodge 1966-96.
Tickets are very limited, so book in quick!



Bay Windows Outdoor Photography Exhibition @ Gasworks
Voting open until Sunday 27 June
Use your freedom to checkout Bay Windows, an outdoor exhibit featuring 72 images of local subjects.
Be sure to cast your vote for the People's Choice Award.
Details 
Leila Ashtiani & Karen Hopkins: 'Unity The Way Forward' @ Space2b
Until 5 July
Closing night celebration Thursday 1 July, 6 pm – 8 pm
Meet the artists Saturday 3 July, 10.30 am – 12.30 pm
Face2Face is a series of collaborative works, painted by two artists from different cultural backgrounds teaming up to explore and share their chosen theme.
More info



Share your dessert on Instagram and win @ Dessert First
Until 7 August
Post a pic of your yummy dessert from a local eatery and you could win a staycation at the Prince Hotel in St Kilda for two, including breakfast at the Prince Public Bar, dinner at the Prince Dining Room and an exclusive Starward Distillery Single Malt Experience for two.
To win, post a snap on Instagram, say why the dessert is the best in the 'hood and
tag #dessertportphillip, along with the venue that created the dessert.
More details and conditions 
Soon

Lorelei @ Palais
Tuesday 29 June – Friday 2 July
"An alluring operatic cabaret for a woke world." A Green Room Award-winning work created by some of Australia's most ingenious musical minds and performed by a trio of divas to die for.
Tix


Relief for India @ Heroes Lounge, Level 1, St Kilda RSL
Saturday 10 July, 5 pm – 9 pm
A fundraiser for GiveIndia supporting COVID Care Centres in Mumbai, Delhi, Bangalore, Chattisgarh and other cities.
With Geoffrey Conaghan, Commissioner to India for the Victorian Government 2009 – 2013 as MC, the evening will have famous Sitar players and musicians, wonderful Bollywood dancers, colourful Indian entertainment, scrumptiously delicious Indian food all evening long, beverages at bar prices. plus amazing door prizes. $100
Tix

Queen's Birthday honours for locals
Bravo Brenda!
TWiSK has mined the Queen's Birthday honours to reveal the locals who were listed

Ms Brenda Richards OAM
For service to the community through social welfare organisations
Bravo. Brenda is well known in St Kilda as a great participant.
Here is a brief extract from a web bio of Brenda:
Brenda Richards was born in country Victoria. She started working in a cannery when she was thirteen. A significant part of her teenage years were spent as an itinerant worker, moving up and down the eastern coast of Australia.
In 1961, Brenda settled in St. Kilda. She initially lived in a rooming house in Wordsworth Street.
A few years later, Brenda moved to her current house in Acland Street.
Brenda became a founding member of the Council for the Single Mother. They encouraged her to complete high school. Despite a short bout of cancer, she did so, followed by a degree at Monash – and a heart attack at 40.
Brenda worked for 25 years as the Senior Psychiatric Social Worker in the Children's Court Clinic.
Brenda was inducted into the Victorian Honour Roll of Women in 2011. A few years later she was made an Ambassador for Women by the Labor Party, as well as the Number 1 female ticket holder for the local St. Kilda City Football Club.
(Edited extract from St Kilda Writers Week)



Rabbi Yaakov Glasman AM
For significant service to Judaism and interfaith dialogue, to rabbinical bodies, and to the community.
Yaakov is the Senior Rabbi at the St Kilda Shule.



Ms Elana Rubin AM
For significant service to corporate governance, and to the community
Elana has navigated an interesting career, from ACTU industrial officer to Chair of Afterpay and directorships at Telstra and Slater & Gordon.



Professor Dianna Josephine Magliano OAM
For service to epidemiology, and to tertiary education.
Dianna is Professor Chronic Disease & Ageing at The Alfred, currently preparing a proposal for a study of cardiovascular disease in elderly Victorians.

Mr David Ian Gibbs AM
For significant service to the community, and to the chartered accounting profession.

Dr Timothy Francis McNamara AM
For significant service to tertiary education, and to applied linguistics.



Mr James Ostroburski OAM
For service to the community through charitable organisations.

Mr Horace David Poussard OAM
For service to conservation and the environment.
Greg Day
Happy to chat anytime 0418 345 829
Content suggestions and community questions are always welcome.
gday@gdaystkilda.com.au
Recent editions
Monday 14 June – Sunday 20 June
Monday 7 June – Sunday 13 June
Monday 24 May – Sunday 30 May
Monday 17 May – Sunday 23 May

This Week in St Kilda respectfully acknowledges the Yaluk-ut Weelam Clan of the Boon Wurrung. We pay our respect to their Elders, past, present and emerging. We acknowledge and uphold their continuing relationship to this land.