Hope for music zones
Port Phillip Mayor Louise Crawford hopes to see action on local music precincts within 12 months.
Music precincts are part of the Council's draft Live Music Action Plan, now out for community feedback until 7 March.
Read the draft and have your say
The draft plan notes that Music Victoria is keen to work with Council to identify and create 'live music precincts' where planning permits focus on supporting the live music industry.
Last week TWiSK expressed serious concerns that the local music scene would fade away unless venues were promptly protected with friendlier planning rules.
The Mayor Crawford responded with a clear commitment to priority action:
"The timeframe regarding music precincts will be dependent on the Victorian Government as well as us, but it will be a priority action if the plan is adopted and we'd hope to see traction within the first 12 months," she said.
Bravo we say.
Live music fans are hopeful too
Michelle Nicol,Vice President, St Kilda Live Music Community Committee, said "The St Kilda Live Music Community has long advocated for establishing special entertainment precincts. It's welcome news to hear that this Council is actively pursuing the idea with the Victorian government. We like Fortitude Valley as a suitable model."
FYI link to Fortitude Valley (the Valley) special entertainment precinct
Local traders say support is urgently needed
David Blakeley, President, Fitzroy Street Business Association, is also a fan of music precincts. 
"The punters choose the music, with the venues and promoters reacting to their interests. Our venues and entertainment strips in St Kilda urgently need the support of of the CoPP to continue delivering a night-time economy which over the decades has been the essence of our diverse area."
Next week
TWiSK opens the book on Council's draft library action plan
It's also out for consultation until 7 March.
How much do you know about plans to redevelop the St Kilda Library and make the Middle Park Library 24/7?
Read more and have your say
Also next week
How reliant on Facebook are Council communications?
Council is more reliant on Facebook to communicate with residents than ever before.
We've asked council to declare how much it spends on social media.
Don't rely on Facebook,  always get your TWiSK by email


This Week in St Kilda #254

Watch out penguins, the humans are back
The Sleeping Beauty – Victorian Opera @ Palais
Virtual Culture & Nature Festival @ EcoCentre online
Ellen Grimshaw's volatile world premier @ Theatre Works
Kelly Auty Band @ Ember Lounge
Meet the Artist @ Space2b
The Innocents @ Sisters in Crime Zoom
Mirka's St Kilda @ Guided Walk with Serge Thomann

Watch out penguins, the tourists are back @ St Kilda Pier Breakwater
Three sessions nightly until April from 8.30 pm
After a nearly a year, visitors can again watch the penguins at dusk as they return to St Kilda Pier Breakwater.
There will be three scheduled viewing session each night until April.
Five new rangers will supervise a maximum of 30 people – free
Bookings are essential.
Earthcare St Kilda volunteers are also involved
Star Observer to shine @ Victorian Pride Centre
Star Observer, Australia's oldest and largest independent LGBTIQ+ media outlet will soon be making news from the Pride Centre. With the doors opening 'within months', the Pride Centre will be home to Minus18, Thorne Harbour Health, Star Health, MQFF, AGMC, Transgender Victoria, Australian Queer Archives, Monash Gender Clinic, JOY 94.9, Switchboard (admin) and most recently announced Hares and Hyenas Bookshop.
Get a video peek at progress on the Ground Floor with Jude Munro 
New videos weekly!


The Sleeping Beauty – Victorian Opera @ Palais
Tuesday 23 February – Friday 26 February, 7.30 pm
The classic fairy tale about the princess who pricks her finger on a spindle and falls into a deep sleep. Wonder at the magical larger-than-life puppets and charming music din a wondrous dreamscape.
Its a revival of VOs acclaimed 2017 production.
Tix and info



Virtual Culture & Nature Festival @ EcoCentre online
Wednesday 24 February – Saturday 27 February
An exciting program of free digital events showcasing diverse nature-linked customs and stories through cooking, gardening, environmental stewardship, and multilingual nature experiences from home.
More info and full program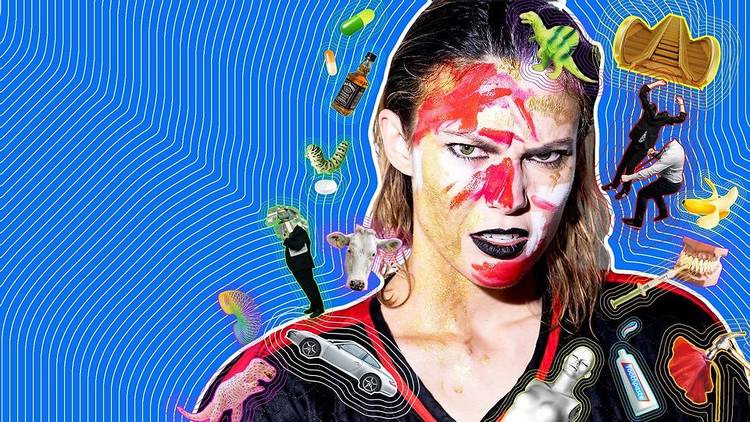 We're Probably Really Really Happy Right Now @ Theatre Works
Wednesday 24 February – Saturday 27 February, mostly 7.30 pm
This World Premiere play by Ellen Grimshaw is volatile, unpredictable, hilarious, and filled with wrath. Inspired by performance art, classical music, Commedia Dell'arte and experimental dance choreography, WPRRHRN liberates us from gender binaries and compliance and is oh so very out of order.
Glasshouse booth bookings, limited / no wheelchair access
(yikes we're probably not really really happy right now).
Tix


Watch for the new Blackbox Cafe @ Theatre Works
A relaxed bar with indoor and outdoor seating open from 7 am everyday except Wednesdays
Thu – Sat 7 am – 10 pm, Sun – Tue 7 am – 1 pm, closed Wed
Praise the Lord. It has an accessible toilet!



Kelly Auty Band @ Ember Lounge (at Memo)
Thursday 25 February, 7.30 pm
Up close and personal in the Ember Lounge with a mix of blues, roots, R&B, country mix of their finely crafted originals, smattered with some favourite covers. $25/$20
Tix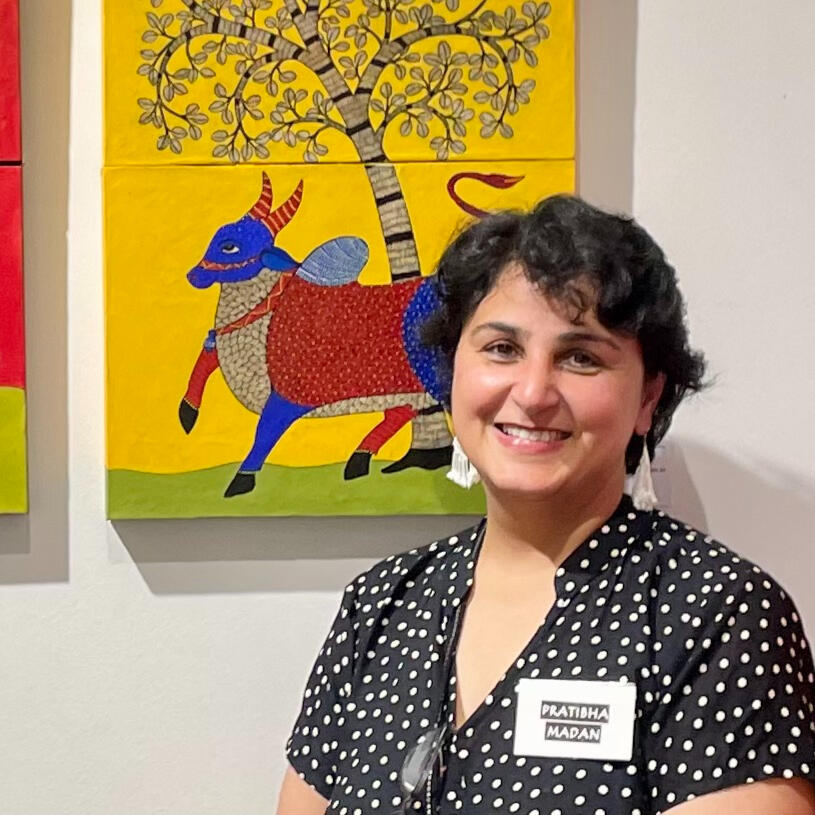 Joy Exhibition Meet the Artist @ Space2b Social Design
Space2b Social Design
Friday 26 February, 12.30 pm
Hear an artist talk by Pratibha Madan who is part of this month's featured exhibition 'JOY'.
Pratibha is a contemporary artist living in Melbourne since 2016.
Her work has strong reflections of culture and traditions from India.
Facebook event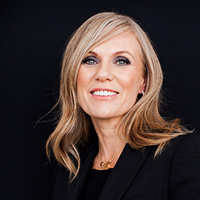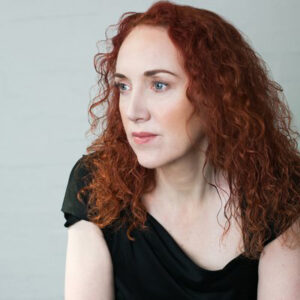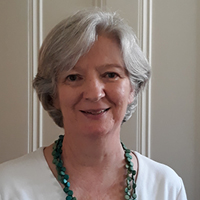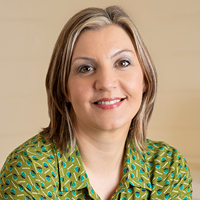 The Innocents: child victims @ Sisters in Crime Zoom
Friday 26 February, 6-7 pm. Free
Join a panel of powerful sisters including seasoned writers Caroline Overington, Katherine Kovacic and Stella Budrikis discuss these particularly nasty crimes with fellow writer Emily Webb.
Watch on zoom

The Peptides @ George Lane
Friday 26 February, 6 – 11 pm
The world's greatest ever Punk, Rock cover band fronted by the larger than life Freddy Negro and backed by seven of St Kilda's finest
Tix – hurry



Grand Wazoo Atlantic-Stax-Motown Soul Spectacular @ Memo
Saturday 27 February, 7.30 pm
The mighty 13 piece Grand Wazoo – Kings of Soul, are back with iconic 60s-70s songs along with rare soul and R&B gems and band tunes. $55
Tix



Kim Volkman & The Whisky Priests @ George Lane
Saturday 27 February, 6 – 7 pm
Kim Volkman is synonymous with St Kilda Rock'n'Roll fronts three piece the Whisky Priests to present his famous brand of gritty Rock'n'Roll.
Tix – hurry


Mirka's St Kilda: Guided Walk with Serge Thomann
Sunday 28 February, 11am
Bookings essential – hurry
Join photographer and former Port Phillip Deputy Mayor Serge Thomann for a guided walk through Mirka's St Kilda, including the Tolarno Hotel, St Kilda Pier, the Dog's Bar and more. $25/$20
Info



Breakfast at Tiffany's 60th anniversary @ Astor
Sunday 28 February, 3 pm
Holly Golightly's lifestyle confuses and fascinates; in public she flits through parties with a sexy, sophisticated air, but when alone she changes into a vulnerable bundle of neuroses.
Tix


Serene Sundays @ All Saints' Church
Sunday 28 February, 3 pm
Susannah Ng violin & John O'Donnell piano
Johannes Brahms, Violin Sonata no. 1, Claude Debussy, Violin Sonata, and pieces by Stravinsky
Full price: $25 / Concession: $20 – Students are granted free entry with a valid student card.
Tickets are always available at the door.
Tix and info
2 Chapel St, East St Kilda (opposite the Astor Theatre)



The Ruby Carter Jazz Lounge Launch @ Memo
Sunday 28 February, 4.00pm
Memo is starting a monthly series of Jazz Soirees' at newly named The Ruby Carter Jazz Lounge. The events will feature great local vocalists and musicians, including Nichaud Fitzgibbon, Nina Ferro and Julie O' Hara, accompanied by a swinging trio's with Stephen Grant- piano, Mark Elton- bass and Danny Fischer – drums. $35
More info



Jack Howard & the Ambassadors of Love – Bacharach and Beyond @ Memo
Sunday 28 February, 6.30 pm
Jack Howard and The Ambassadors with their splendid Bacharach And Beyond show to Memo for the first time. $35
Tix
Ongoing
Mirka @ JewMu
Until December
Mirka transforms the Jewish Museum into an immersive 'Mirka-world' that reflects the artist's trademark mischievousness and bohemian spirit. $20/$15
Mirka info


"Every Picture Tells a Story" by Graeme Rowe @ Brightspace
Until 6 March, Wednesday – Friday 11 – 5 pm, & Saturday 12 – 4p m
Brightspace
8 Martin Street



Hayley Millar Baker: I Will Survive @ Vivien Anderson Gallery
Until 6 March, Tues – Fri 11 am – 5 pm, Sat 12 pm – 4 pm
"The truth is I Will Survive isn't the truth, but maybe it is."
Hayley Millar Baker (Gunditjmara, AU) is a cross-cultural research-driven, contemporary artist based in Melbourne.
Gallery website | Hayley's website 
Ground Floor, 284 – 290 St Kilda Road


JOY exhibition @ Space2b
Until 1 March, Tuesday – Friday 10 am – 5 pm, Saturday 10 am – 2 pm
JOY includes handmade arts, crafts and trinkets created by unique and passionate individuals connected with Artisan Society. 
All the pieces on display online
More info



Michele Lee's Single Ladies @ Red Stitch
Until 14 March
Red Stitch is back with reduced capacity, so please hurry to book for Michele Lee's comedy.
Red Stitch are not currently able to offer floor-level or accessible seating. (Sad face)
Tix and info



Three shows @ Linden
Until 16 May,
Moving on from the Postcard Show, Linden has works from three impressive artists:
Ash Keating > Duality; Troy Emery > Sonder; and Nicholas Folland > Burn Down The House
Linden New Art
Linden hours Tuesday – Sunday
Session 1 > 11.15am – 1pm
Session 2 > 2pm – 3.45pm
Soon
French Film Festival @ Astor
Wednesday 3 March
The festival opens with Eiffel, France's biggest production of 2021, directed by the marvellous Martin Bourboulon.
Tickets on sale from 3 February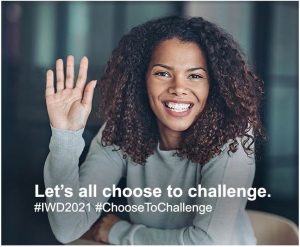 International Womens Day @ St Kilda Town Hall
Thursday 4 March, 6 pm – 9 pm
Celebrate the everyday achievements of local women, and get to know the people in our community. A free conversation-based event followed by light refreshments.
Hurry, these book out.
Tix


IWD Breakfast with Rita Arrigo @ The Prince
Friday 5 March, 8.30 am – 9.15 am zoom tix only available
Breakfast at The Prince is sold out, but you can Zoom into the room to hear from speakers including Rita Arrigo, Industry Digital Strategist for Microsoft about emerging technology, and reinventing our working life to make our life more human.
$22 ($5 from every ticket will be donated to Ready Set)
Book for zoom
Greg Day
Happy to chat anytime 0418 345 829
Recent editions
Monday 15 February – Sunday 21 February
Monday 8 February – Sunday 14 February
Monday 1 February – Sunday 7 February
This Week in St Kilda respectfully acknowledges the Yaluk-ut Weelam Clan of the Boon Wurrung. We pay our respect to their Elders, past, present and emerging. We acknowledge and uphold their continuing relationship to this land.