This Week in St Kilda #293
Penguin viewing closed until new pier opens in 2024

New Mayor – How did that happen?
First interview with Mayor Cr Marcus Pearl
Congrats to Brenda Richards OAM & local hero
Well known local Brenda Richards received her OAM medal last week.
She wore it proudly at a function to celebrate
(pictured by Serge Thomann).

Share your love for TWiSK with friends
Forward it to your friends, and let them know they can sign up here.
TWiSK is always free, proudly independent and totally self-funded

My Mirka @ JewMu and Wheeler Centre
Monday 22 November, 6.30 – 7.30pm online
An online event hosted by Julia Zemiro, featuring stories from Mirka's son, filmmaker Phillippe Mora; restaurateurs Guy and Carlo Grossi; Bloom cosmetics founder Natalie Bloom; Mirka's granddaughter, gallerist Lily Mora; and many more.
Free (pay what you feel like)
More info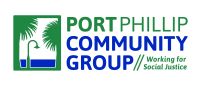 48th Annual General Meeting @ Port Phillip Community Group (PPCG)
Tuesday 23 November, 5:30 pm via Zoom
AGMs are not everyone's cup of tea and neither is zoom, but the Port Phillip Community Group AGM is always a welcome opportunity to hear from the frontlines of our community response to disadvantage.
Email ASAP to get the link 

Artists for Kids Culture Exhibition pre-Auction @ Brightspace
Wednesday 24 – Sunday 28 November
Raising money to bring art activities to disadvantaged kids, the artworks for sale will be on display before the Auction on 2 December at Memo Music Hall (see below).
View Works and BID here 
Artists For Kids' Culture 2021 Art Auction @ Memo
Thursday 2 December, 6.30 pm
Featuring Tim Rogers, Brian Nankervis, Dylan Lewis, Michala Banas and Toby Truslove. $100
Tix 
Also on Ch31 



The Last Waltz @ Astor
Thursday, 25 November at 7:30pm
Thanksgiving, 1976, San Francisco's Winterland: The Band performs its last concert after 16 years on the road.
Tix


Checkerboard Lounge 'Sun Sessions' @ Memo
Friday 26 November, 7.30 pm
Semi-finalists at the 2020 International Blues Challenge in Memphis TN, recording at the legendary Sun Studio and a new incredible live album to launch – expect the best in raw and sophisticated blues. Supported by Sarah Carroll. $35/$25
Tix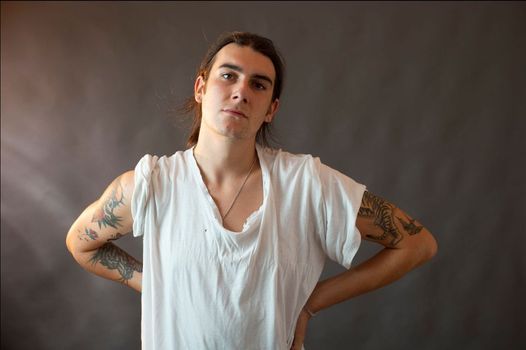 Fenn Wilson @ George Lane
Friday 26 November, Doors 6 pm
Ideal venue to catch Fenn and the powerful Wilson talent.
Tix



The Meltdown Present 'Southern Soul from The Great Southern Land' @ Memo
Saturday 27 November, 7.30 pm
A blend of Stax and Motown with a healthy dose of the Nashville songwriting tradition.
Songs to move your heart and feet. $45 / $30
Tix




The Collaborators (Feat. TISM Members Jack Holt & Sean Kelly) @ George Lane
Saturday 27 November, doors 6 pm
Take this gig seriously.
Tix


28th Scarlet Stiletto Awards @ Sisters in Crime
Saturday 27 November, 8pm Facebook 
Multi-award-winning actor, Catherine McClements, will present Sisters in Crime's 28th Scarlet Stiletto Awards for best short stories in collaboration with crime fiction expert, Sue Turnbull
YouTube (after 10 pm) 


Paint Out 2021 @ Gasworks
Saturday 27 & Sunday 28 November and Saturday 4 & Sunday 5 December
Gasworks Arts Park presents an outdoor painting event for professional & amateur artists.
Paint, draw or sketch anywhere over the four hectares of beautiful parklands at Gasworks.
All artworks in the exhibition will be eligible to win one of four $1,000 prizes
Info



Wilbur Wilde 'Raising Standards' @ Ruby Carter Lounge
Sunday 28 November, 3.30 pm
Saxophonist and singer Wilbur Wilde celebrates forty-nine years of playing; tonight with Eugene Ball (Trumpet) Mike Jordan (Drums and Cymbals), Phillip Rex (Bass) and Mark Fitzgibbon (Piano). $40/$30
Tix



Citizen Kane – 80th Anniversary @ Astor
Sunday, 28 November at 4:00pm
A group of reporters are trying to decipher the last word ever spoken by Charles Foster Kane, the millionaire newspaper tycoon: "Rosebud."
Tix


Steve Boyd's Rum Reverie @ George Lane
Sunday 28 November, 4 pm – 8 pm
With New Orleans swagger, a large cup of soul, a spoonful of blues, and a dash of jazz noir, Steve Boyd's Rum Reverie hoots and hollers.
Tix



Jack Howard & The Ambassadors of Love Present Bacharach and Beyond @ Memo
Sunday 28 November, 3.30 pm
Jack and The Ambassadors have expanded the show to include some of the other great sophisticated songs of the era – think Herb Alpert, Sergio Mendes, Jimmy Webb, The Carpenters; and of course, still plenty of Bacharach.
$45 / $40
Tix



Dino Wilson: Warnarringa Jilamara @ Vivien Anderson Gallery
Until 18 December, Tues – Fri 11 am – 5 pm, Sat 12 pm – 4 pm
Warnarringa Jilamara – Painting Under The Tiwi Sun demonstrates Wilson's increasing mastery over large format painting and his ability to produce works of art at a scale that captures the vastness demanded by one of his most dynamic and represented subjects – warnarringa (sun).
www.vivienandersongallery.com
Ground Floor, 284 – 290 St Kilda Road
( between Argyle and Inkerman Streets )



Prayer Machine @ Red Stitch
Until Sunday 28 November
A much anticipated world premiere developed through Red Stitch's INK new writing program, Prayer Machine marries hypnotic black comedy with a tender exploration of aging and missed connection.
Stars Joe Petruzzi and Patrick Williams
Tix


Common Dissonance @ TheatreWorks
Until Monday 27 November
The first show at Theatre Works since July, Common Dissonance is a contemporary circus work by Na Djinang Circus, a First Nations led company imbued with traditional and contemporary styles of performance with shapes, images, and styles of indigenous performance, rituals, and iconography.
Tix
Coming soon

Good Times Tour @ Palais
Monday 29 November, 7.30 pm
Back after COVID interruptus, the good times will roll with performances from Brian Cadd, Deborah Conway, Joe Camilleri, John Paul Young, Kate Ceberano, Leo Sayer, Vika & Linda Bull and Wendy Matthews.
Still good tix available from $101
Tix


St Kilda Affordable Art Show @ Space2b
Exhibition: Wednesday 1 December Saturday 29 January
In partnership with Artisan Society, this exhibition demonstrates the power of creativity.
Affordable Artworks – all under $300 and once purchased you can take them away with you! No waiting until after Christmas.
Opening Night Thursday 2 December, 6 pm – 8 pm
Registrations required via the link. 



Wellbless @ TheatreWorks
World Premiere: 1 – 11 December
A hilarious new work by Debra Thomas and Ella Roth Barton is darkly satirical comedy examines the parasitic world of wellness, a trillion dollar industry that preys on vulnerable women.
Tix 

Community Christmas Tree Festival @ Holy Trinity Balaclava and Elwood
Thursday 2 December – Sunday 5 December
This very special collection of Christmas trees from the community taps into the spirit of the season in a simple but powerful way.
Carols amongst the Christmas trees – Sunday 4 pm.
Adults by Donation, Children Free
Thursday & Friday 10:30 am – 6 pm
Saturday 10:30 am – 4 pm
Sunday 12 noon – 3 pm
Cnr Brighton Road & Chapel Street, Balaclava
christmastreefest@hotmail.com


Acland's Alternative Futures @ Theatre Works
Saturday 4 December, 1.30 pm & 4.30 pm
Sunday 5 December, 1.30 pm & 4.30 pm
Inspired by people, places and things on Acland Street, six playwrights have penned six unique monologues that explore hope beyond a time of crisis and share their fantasy-filled predictions of what the future may hold; more cake shops, a plastic wonderland, an underwater city and the return of an ancient stream.
Free but bookings essential (hurry) 
An outdoor roving performance. Audiences will be required to walk 1km.


Postcard Show @ Linden
Saturday 4 December 2021 – Sunday 27 February, Tuesdays – Sundays 11 am- 4 pm
The Postcard Show is back with over 1,000 mini masterpieces to see – every work measuring exactly 8 x 10"
More info


Anna Hoyle: Your Choc-Mint Pelvik Floor Is So Boring @ Linden
Saturday 4 December – Sunday 27 February, 11 am – 3 pm
A collection of recent 'fictional' book paintings and works on paper that have been inspired by social trends such as the self-help book and the wellness industry.
More info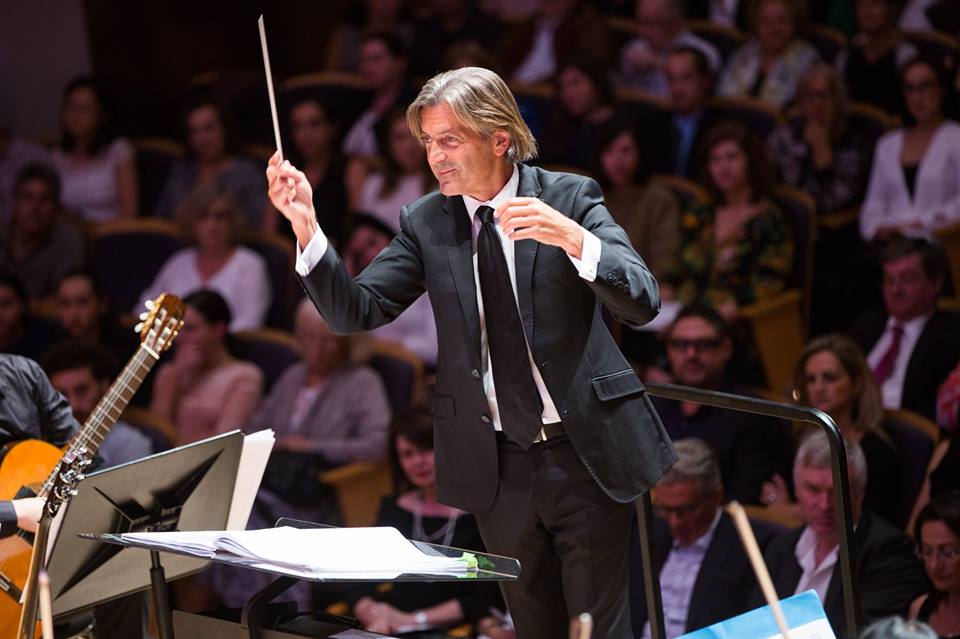 Orchestrated Queen, Bowie and Jersey Boys @ Palais
Thursday 9 December – Sunday 12 December
A 24 Piece Symphony Orchestra Conducted by internationally-renowned George Ellis will perform popular music with some outstanding guest vocalists. From $99
Tix and info 
Bohemian Symphony: Thursday 9 December & Friday 10 December
The Music from Jersey Boys Orchestrated: Saturday 11 December
The Music of Bowie Orchestrated: Sunday 12 December

Watch Mayor Marcus Pearl's first interview
10 minutes (in full and unedited)
As reported in our Thursday update, Cr Marcus Pearl emerged from a 'secret ballot' of councillors as the only nomination for Mayor of Port Phillip.
Accordingly he was elected as Mayor last Wednesday.
We started the interview by asking how that happened?
Like most other councillors, Marcus was surprised, very surprised.
Watch his interview now



TWiSK comment
The election of Port Phillip's first 'blue-suited' mayor took many by surprise,
including TWiSK
But one or more councillors were not surprised  …
As families and friends gathered at the Town Hall for the Special Council meeting to elect the Mayor and Deputy,
councillors gathered in private to hold a 'secret ballot' to see who had the support to be Mayor.
Weeks of informal chats had narrowed the choice down to Crs Crawford and Pearl – then Mayor and Deputy Mayor.
Most pundits, including TWiSK, expected Cr Crawford to continue as Mayor.
But the process used by the councillors produced an unexpected result …
And the only candidate for Mayor became Cr Marcus Pearl
After the room settled, some wondered how that happened.
In the Council Chamber, Crs Pearl and Baxter went on to be the sole nominations for Mayor and Deputy and were duly elected.
TWiSK says congratulations to both Mayor Cr Pearl and Deputy Cr Baxter
TWiSK is not suggesting that anything incorrect happened.
Nor is TWiSK suggesting that any 'deals' were done for support.
But TWiSK (and surely others) remain intrigued by who or whom changed their vote from the status quo?
Both Crs Crawford and Pearl (and other councillors) have told TWiSK that they don't know how the votes fell.
All deflected questions about the process used.
Reading between the lines, apparently it has become customary for councillors to settle divisive issues amongst themselves by a process other than a show of hands.
Multiple councillors said it was done to 'protect people's feelings' and it was all about being able to work together despite significant differences.
The vibe is one of well-being and civility – not putting undue pressure on individuals.
Indeed, 'secret ballots' exist for this reason – they can reduce the potential for intimidation and group power dynamics.
So this process maybe a good thing …
But TWiSK feels this deserves a little more sunlight
What process was used to determine the support for Mayor?
Should councillor unity (and/or civility) trump individual accountability?
How does this compare to what happens in other councils?
What do you think?
Email your thoughts (less than 150 words please) and we'll publish a selection
Please be nice, it's about process not personalities.

 

Port Phillip CEO gets two more years
One of the first duties of the newly elected Mayor Marcus Pearl was to announce that CEO Peter Smith had accepted a new contract with an additional two years.
The new contract comes into effect from the date of expiry of the CEO's current contract (May 2022) until May 2024.
TWiSK asked if the CEO's salary package was on the public record and here's Council's answer in full:
"The CEO's total remuneration package is in line with local government standards for councils of similar size and complexity. All senior officer salaries, including the CEO's, are reported within a salary range in the annual report each year. This is discretionary under the Local Government Act. Individual salaries are not publicly reported."
Not so secret salary – $390,000 – $399,000 in 20/21
TWiSK checked the latest annual report to save you the bother and found that six Port Phillip employees receive salaries over $230K;
2 earn over $250K; one over $260K, one over $280K and one between $390K – $399K.
Source page 264 

St Kilda Pier construction will halt penguin viewing for at least two years
The redeveloped $53m St Kilda Pier is on its way, with a construction partner finalised for the 450-metre extension.
An extra $3 million in funding will also help integrate the pier with the foreshore.
The works include a spectacular curved design with a wider and more accessible & disability compliant walkway, tiered seating, additional toilets, a new community space near the kiosk and will preserve the precinct's heritage features including Mirka Mora's mosaic map of St Kilda.
 To better protect the Penguin colony public viewing will remain closed until the opening of the new pier.
The design of the new peir will ensure the colony can move freely without the current intrusions by humans and the little penguins can be viewed  safely from a distance.
Construction alongside the existing St Kilda Pier is scheduled to start in early 2022, with the new pier due to be completed by early 2024 – after which the old pier will be demolished and removed.
Big job.
See video description
Greg Day
Happy to chat anytime 0418 345 829
Content suggestions and community questions are always welcome.
gday@gdaystkilda.com.au
Recent editions
Monday 15 November – Sunday 21 November
Monday 8 November – Sunday 14 November
Monday 1 November – Sunday 7 November


This Week in St Kilda respectfully acknowledges the Yaluk-ut Weelam Clan of the Boon Wurrung.
We pay our respect to their Elders, past, present and emerging. We acknowledge and uphold their continuing relationship to this land.