St Kilda Festival the latest
but not last COVID casualty
This Week in St Kilda #230
Friends in Suai, crosswords, Giant Spider Crabs and MEMO replays
Council budget waved through
Statewide Council elections go ahead in October
Farewells for two much loved locals – Alex Njoo and Allan Lovejoy
Welcome to seven not so ugly ducklings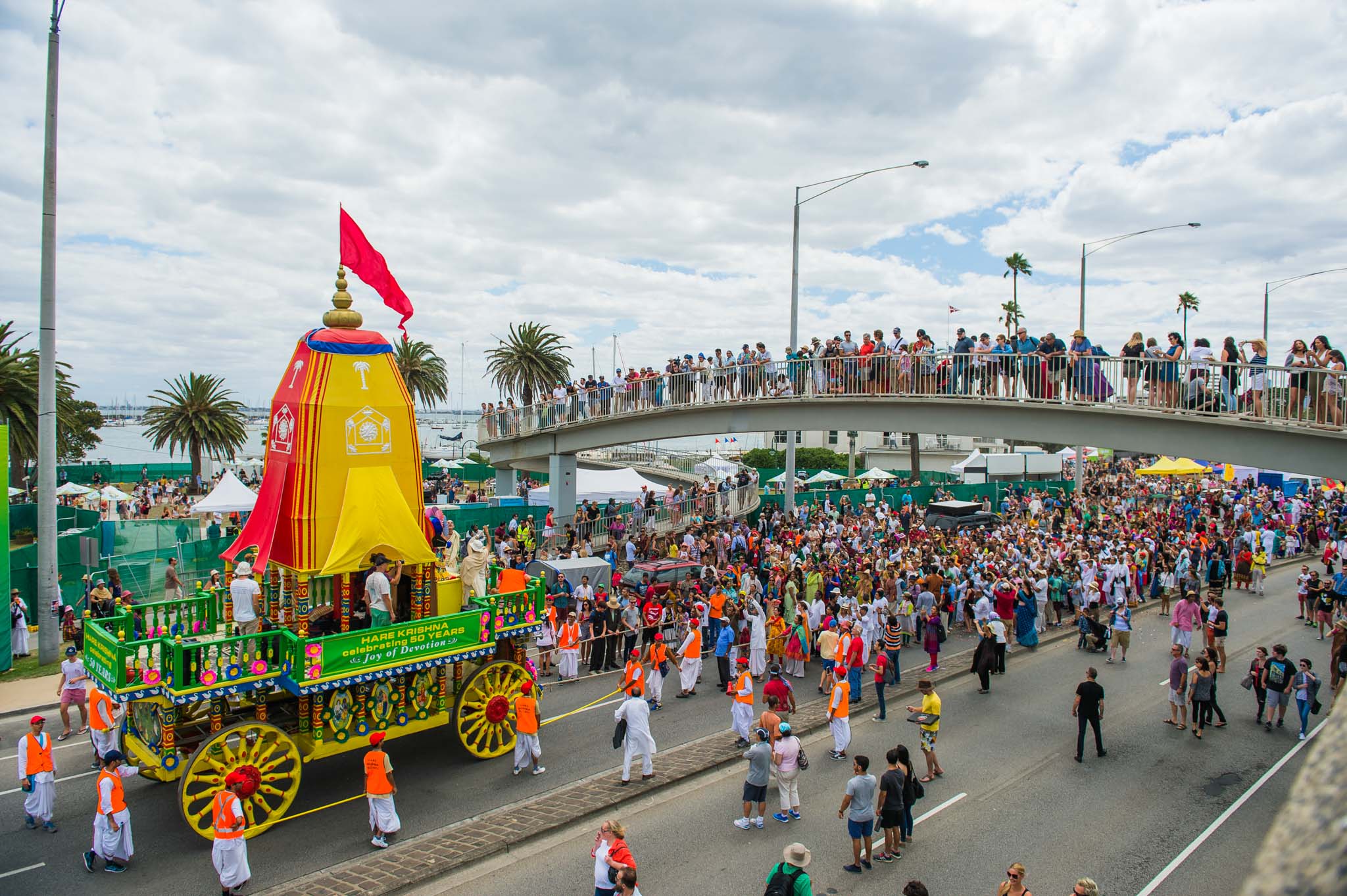 St Kilda Festival – the latest but not last COVID casualty
Council has cancelled the 2021 St Kilda Festival due to COVID uncertainties.
Mayor Bernadene Voss said the $1.7 million in savings will be quarantined and spent on economic and cultural recovery initiatives when restrictions ease. The festival would have been on 14 February 2021.
Questions still hover over many popular local events on the summer calendar, including the Pride March and a swag of foreshore festivals and gigs.
TWiSK, a newsletter about arts, music and community, is deeply concerned about the long-term damage of the health and economic crisis on St Kilda.
We fear that merely hoping that 'things will return to normal' is little more than wishful thinking.
Council had the wisdom to declare a climate emergency in the past.
Is it not time to declare a cultural & economic emergency in St Kilda (and surrounds)?
No other part of Port Phillip depends more on visitors, music, theatre and community events.
St Kilda's heart is breaking – and its time that someone in authority called it as such – and played a leadership role in rallying the community to inject new life in the new normal for St Kilda.
Can we expect that vision and leadership in the forthcoming Council elections?
TWiSK sincerely hopes so.



Secrets of St Kilda crossword @ Isabel and Stephen
Download the crossword and clues
Local writers Isabel and Stephen have created a Secrets of St Kilda crossword to inspire and entertain you on your daily exercise outside the cave.
"We created a 'Secrets of St Kilda' crossword, partly inspired by our recent walks around the streets, lanes and parks of this fair suburb with our two-year-old son, and partly as a community contribution during strange times.
"We hope it might be something fun to do during stage 4 restrictions – not many things are allowed but walking and puzzling are!"
Check their Facebook page
If you have any questions or notice any errors, please email secretsofstkildacrossword@gmail.com



Pop-up COVID testing @ Star Health
Free walk up testing
Star Health is working with DHHS to provide free COVIDtesting onsite in public housing, and near community housing and health centres.
Monday 24 August, 10 am – 1 pm
87 Grey St, St Kilda
Wednesday 26 August, 10 am – 3 pm 10 am – 3 pm
17 Esplanade, St Kilda
Friday 28 August, 11 am – 4.30 pm
31 Grey St, St Kilda
Details updated every Friday 

Learn how to use a mask correctly with Ngarie Dawn Fair
Video link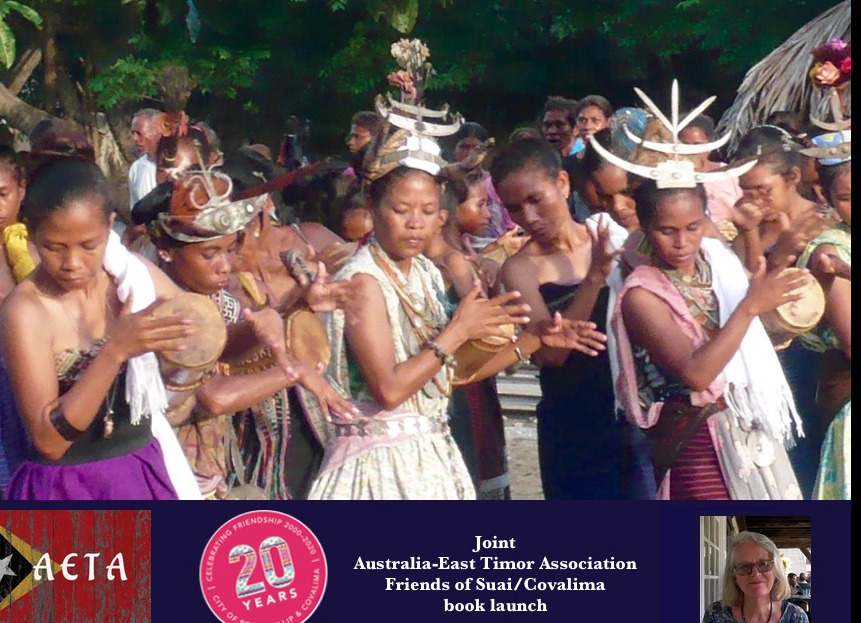 Friendship for Development in East Timor @ Zoom Book Launch
Thursday 27 August, 4.50 pm for 5 pm
Join Kirsty Sword Gusmão for the online launch of a new book about the partnership between the peoples of Suai, Timor-Leste and the City of Port Philip.
Presented jointly by The Australia- East Timor Association and Friends of Suai/Covalima.
Register before the event to get link 



The Amazing Life of Spider Crabs & Wildlife Quiz @ EcoCentre Zoom
Thursday 27 August, 6- 7.30 pm
Join the EcoCentre's Matt McArthur on a dive into the Bay to discover the biology, migration and distribution of native Giant Spider Crabs (Leptomithrax gaimardii).
Then test your general wildlife knowledge with an interactive quiz!
Free
Register



Four great shows "revisited" @ Memo
Four shows, four Sundays, for 48 hours only
Memo is restreaming four great live shows from earlier this year.
Each will be available for viewing for 48 hours only.
See all 4 shows for $30 or $15 each
Babba presents 'The Ultimate Abba Pyjama Party' "Revisited"
TONIGHT Sunday 23 August, 7.30 pm
'Keep The Circle Unbroken' with Tim Rogers & more! "Revisited"
Sunday 30 August, 7.30 pm
Bowie: Golden Years "Revisited"
Sunday 6 September, 7.30 pm
The Black Sorrows "Revisited"
Sunday 13 September, 7.30 pm
Tix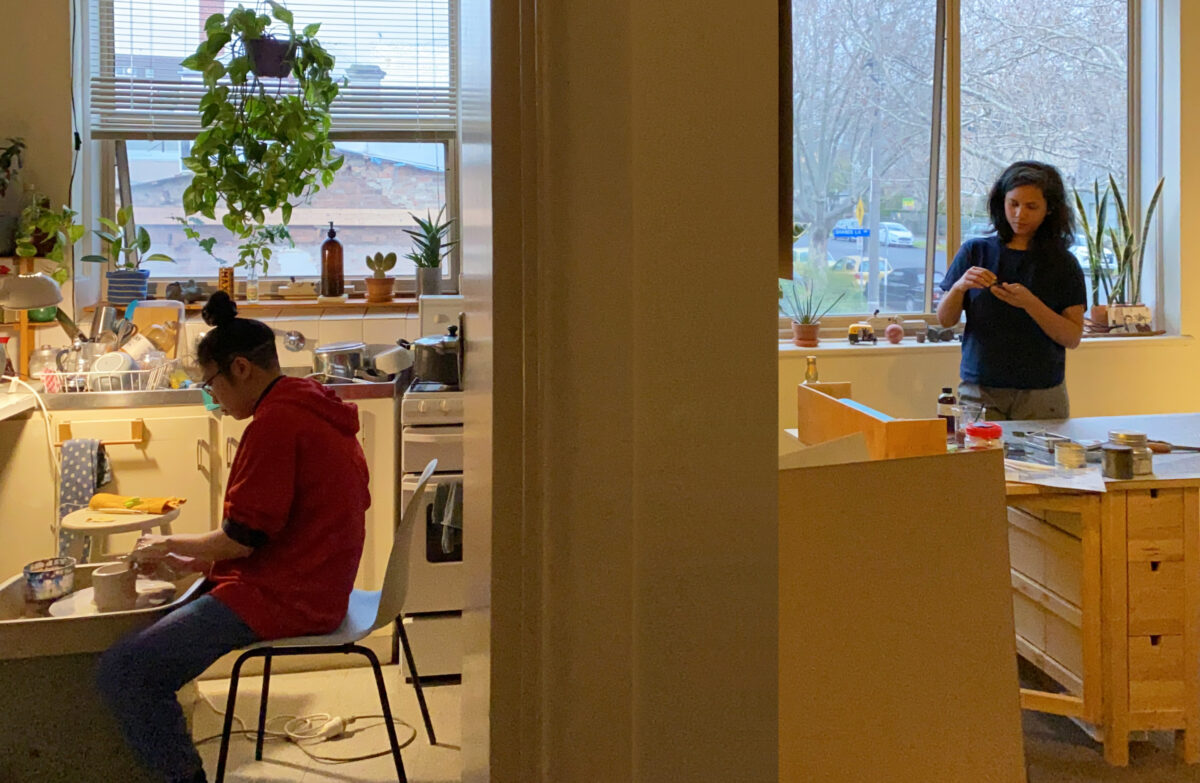 Short films about artists at home @ Living Room Films
New film 6 pm every Wednesday until the end of September
Living Room is a series of short films by visual artist Nina Sanadze. Each film presents a portrait of a Melbourne artist in their home studio and sometimes at their job too.
Shot on the mobile phone during the time of Covid lockdowns, the films blend domestic and political, private and public creating personal, insightful biographies of artists and life conditions of our time.
Video gallery
This Week: Wednesday, 26 August, Alison Kennedy
2 September, Shane Nicholas
9 September, Seth Searle
16 September, Louise Meusewissen
23 September, Elsie Preston
30 September, Amanda Laming & Luciano Giardina


Vale Allan Lovejoy
9 July 1938 – 18 August 2020
"Allan Lovejoy, a 'local lad' and inspirational character, died peacefully in Cabrini Palliative Care, Prahran last Tuesday.
Allan loved to regale people with tales of his childhood in South Melbourne and crazy days in the 60's and 70's.
A pharmacist by trade, he dispensed a lot of wisdom over the years as well as scripts.
He was a friendly and consistent smiling face in the St Kilda community, providing solace and uplift to many on a daily basis."
Allan will be remembered as a loving Father to Michael and Melissa, Father-in-law to Therese and Tony, Grandfather to Matthew, Nicola, Elliott and Sam."
An online service
Tuesday 25 August, 10 am
Nelson Brothers. 



Vale Alex Njoo
19 August 2020
Local activist Alex Njoo died last week after a short stay in hospital.
His wife Linda wrote these words about Alex.
"There was no-one like Alex.
He was a renaissance man, architect, painter, writer, film buff and lifelong agitator for causes that matter.
He never accepted the status quo and always questioned ridiculous rules.
He was passionate about fighting racism and he loved to keep up with world affairs.
Simon, Jessica, Celeste and I are deeply saddened by his parting.
We just hope we can carry the torch as brightly and with the same determination as Alex.
We all loved him.
Alex was deeply engaged in Port Phillip.
He was on the older persons committee of the Port Phillip Council, the Fishermans Bend consultative committee, learning mandarin at U3A, having coffee chats, a prolific writer of Letters to the Editor of The Age and an a founder of unChain amongst his many activities.
With a sad heart and heaps of memories."
Linda – On behalf of the Njoo clan
An online service
Tuesday 25 August, 3 pm
Link to view


Not so ugly ducklings @ St Kilda Botanical Gardens
Steven Yard recently posted that the female Chestnut Teal duck is now the proud mother of 7 ducklings in St Kilda Botanical Gardens.
Some happiness in these lockdown times
Watch the video



Extension for Postcard artists @ Linden
Enter paperwork by 20 September 2020, submit artwork by 9 October 2020
You now have more time to enter the Linden Postcard Show as they have extended the entry deadline until 20 September.
Better still works will now need to be delivered by post to the gallery between 28 September – 9 October.
Please don't post your works before you have received your artwork labels.
More info


Arty ideas for kids and others @ Linden
Being closed hasn't stopped the crew at Linden being arty.
Take five and scroll through their website iso section.
Pet rocks for kids, artist profiles and a bunch of other quirky things – fun.
More info


Budget waved through @ Council
Read council's media release 
The draft budget was waved through Council with few changes. The headlines were as predicted:
No change to the rate increase, still up 2%
No addition to rate relief package for local traders
Suspension of the next St Kilda Festival
Only a small decrease in Council payroll
$75K in matching funding for Reactivate Fitzroy Street
Maintaining the $5.6 million Economic and Social Recovery Program
Temporary bike lane funding
Council says this is a responsible budget for difficult times. Mayor Voss said significant hardship felt by many in the community has been recognised by the targeted recovery plan at the heart of the Budget.
The alternative response is that Council has grossly underestimated the negative impact of the economic crisis facing St Kilda.
Cr Andrew Bond told TWiSK
"It is disappointing that the majority of Councillors voted to put up rates in this current economic climate. Small businesses in Port Phillip have told me they are hurting, and this Council just voted to add to that pain."
No doubt these opposing narratives will find their way into the forthcoming council elections.


An election unlike any other @ Port Phillip
Postal ballot ends 23 October
Read the latest COVID safe guidelines for candidates 
Yes, the Council elections are set to continue as planned for 24 October.
For the first time, all Victorians including Port Phillip voters, will cast their vote by post.
There will be no polling places or attendance voting.
But that's just the first in a long list of No Nos ..
During Stage 4 restrictions there can be:
NO Convening / attending meetings – public places OR private residences
NO Door knocking
NO Meeting the public, attending community events
NO Letterbox drops
NO Handing out leaflets
NO Billboards / posters

Every voter will receive a voter information pack from the VEC with their ballot in the post from 6 October.
This will include a 300 word statement from every candidate.
Voters roll closes this Friday
Moved house since you last voted?
Turned 18?
Started a local business? 
Check that you are on the roll
vec.vic.gov.au
Five questions for Council candidates @ TWiSK
As new candidates announce their intention to stand for Council, we'll introduce them to you by asking them five simple questions.
Here's the response from the first candidate of many to come …


Lesley G Pianella
Canal Ward
Independent candidate
Who is Lesley?
I'm a young, hardworking woman with a vision of inclusion and equality for the Port Phillip community.
Why is she running for council?
Young women are hugely underrepresented in our council. We currently have no councillors under 35 in Port Phillip, even though almost half of our residents are under 35 themselves. What's more, two thirds of our current councillors are men. I believe that there's a space that needs to be filled and I'm here to fill it. I'm running for council to speak for those without a voice, to fight for a more progressive community, to support good climate policies and advocate for strong climate action, and to focus on the needs of our most vulnerable people.
What does she hope to achieve?
Our relational social community values should be number one. I want to work with our community to find innovative ways to rebuild in the post-pandemic world that we'll soon find ourselves in. We need local community services that reach to this vision. I want to work with the people to put decisions back into our hands as a community.
How has she been involved in the local community?
I've lived in the south-eastern suburbs of Melbourne all of my life. I grew up just down the road in Elsternwick, moved to Brighton as a teenager and now I live in here leafy Elwood. I'm a local licensed estate agent and the first home I ever sold was actually on Tennyson Street in Elwood. I couldn't imagine living or working anywhere else.
Is Lesley a member of any political party or advocacy group?
I'm not endorsed by any political party. I'm fiercely independent.
Connect with Lesley's Facebook
Ratepayers of Port Phillip candidates announced
The RoPP has endorsed a candidate in each ward.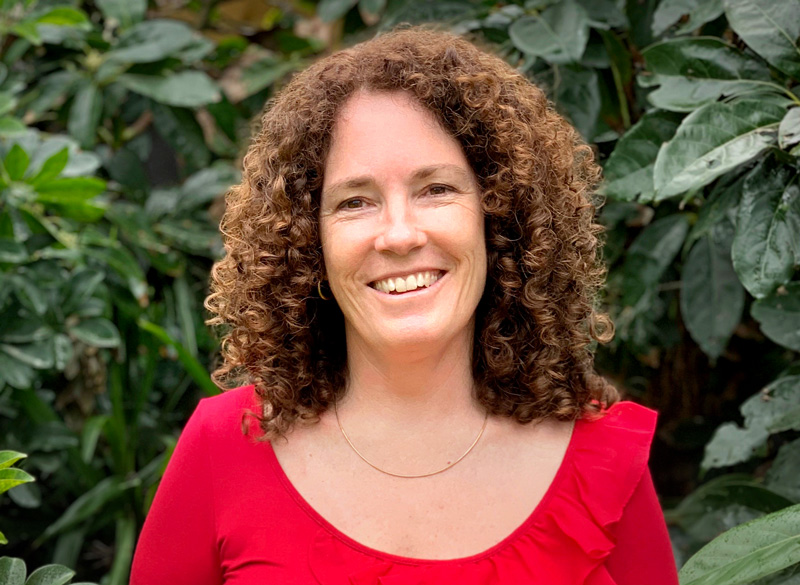 Rhonda Clark
Canal Ward
Read her bio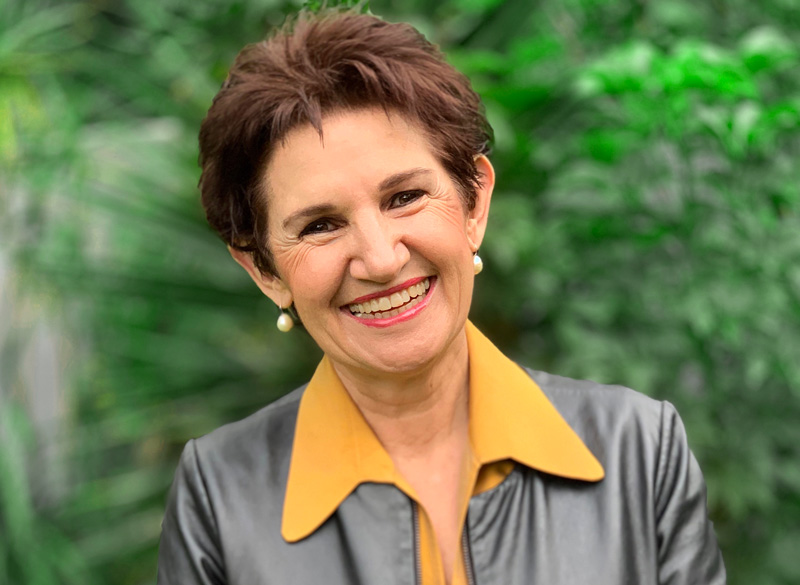 Christina Sirakoff
Lake Ward
Read her bio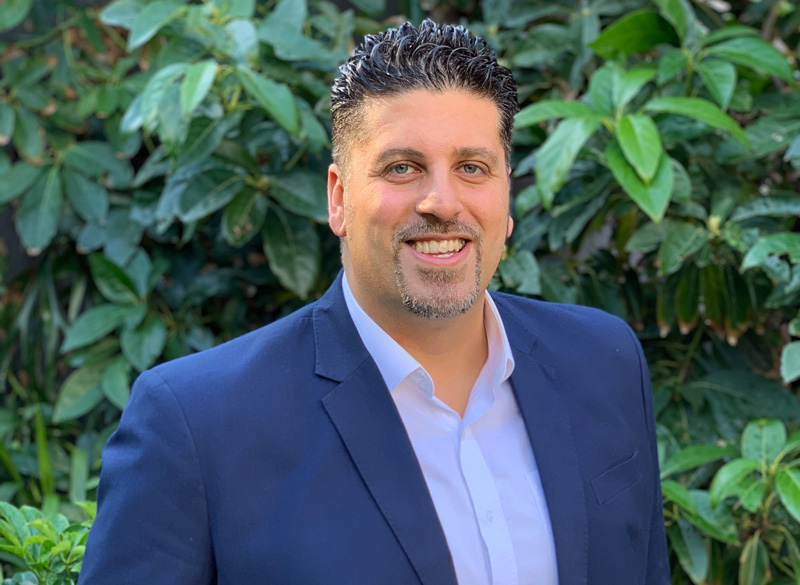 Sami Maher
Gateway Ward
Read his bio
Previous TWiSK editions
Monday 17 August – Sunday 23 August
Monday 10 August – Sunday 16 August
TWiSK special edition: The extraordinary case of the long-distance CEO
Monday 3 August – Sunday 9 August
Monday 27 July – Sunday 2 August
Monday 20 July – Sunday 26 July