Start your Australia Day with
Remembrance, Reflection and Recognition
250 editions and almost 5 years of TWiSK
Music back at the Espy
George Lane – newish venue in The George (Lane)
JewMu Two Free Sundays after refresh closure
Last week Postcard Show @ Linden
Kerosene burns bright @ Theatre Works

Have you done our reader survey?
Give us two-minutes and we'll give you the best TWiSK we can

Subscribe and get TWiSK every Sunday 7 pm
Always free and independent


3-on-3 basketball @ St Kilda Beach
Monday 25 January, 5 pm – 8 pm
3-on-3 basketball returns to the St Kilda Foreshore with a special pop-up event hosted by St Kilda PCYC.
It's an all ages event, so bring a team of three down.
Free
All the details via Sport Phillip

We-Akon Dilinja (Mourning-Reflection) @ Alfred Square
Tuesday 26 January, 6 am
Remembrance, Reflection and Recognition are what its all about.
Take in the words and music of the Boonwurrung Traditional Owners as the early light heralds a new day.
You won't regret the early start.
Bookings are encouraged
The ceremony will also be livestreamed
One reader's opinion
Former Port Phillip Councillor David Brand sent us his views on the Australia Day dilemma.
"There are many reasons for wanting to change the date of the day we celebrate Australia. 
But there are reasons, too, for keeping it where it is."
Read David's opinion  
Email TWiSK if you've got a story to share



Gigs are back @ Espy
Alex Lahey & Scott Darlow
Monday 25 January, sold out!
Part of the Sounds Better Together events promoted by Mushroom and the State Government
Open mic @ The Basement
Tuesday 26 January, 7 pm
Mukul Jiwnani & Jad Pinnone
Thursday 28 January, 7 pm
Hot Clue @ Gershwin
Friday 29 January, 7.30 pm
Sisters Lily and Pearl Harnath are Hot Glue (pictured above).
With Special Guests Pearl Blue and Pretty Frances. $13.55
Espy Comedy @ Gershwin
Sunday 31 January, 6 pm
Big name comedians alongside Melbourne's most exciting up-and-comers.
All tickets and show information please head to Melbourne International Comedy Festival 
Espy gig info 


Kerosene @ Theatre Works
Until 31 January, hurry almost sold out
With innovative Perspex booths, TW has been thrilling sell-out crowds.
Kerosene features Izabella Yena, a Melbourne actor to watch!
TWiSK chatted to happy audiences after the show. Very positive word of mouth.
But TWiSK is not happy that the venue is not wheelchair accessible – now that's a backward step!
Tix and info


Raiders of the Lost Ark @ Astor
From Thursday 28 January until Wednesday 3 February, 7.30 pm (and some 5 pm)
Forty years on, archeology has never been so exciting. Big screen material.
Tix



Jack Howard & The Long Lost Brothers and A Sister @ George Lane
Friday 29 January, 6 pm – 11 pm
Catch this big sound and support a new local venue. Hurry almost sold out
George Lane

Scott Darlow @ Memo
Friday 29 January, 7.30 pm
An evening with Scott Darlow playing solo acoustic versions of his songs, and in between songs, share his knowledge of Australia, the history of this country, his First Nations culture and his heart for reconciliation. $20
Tix and info


BRAM with Chris Stockley @ George Lanes
Sunday 31 January 31, 4 pm – 8 pm
It's in the name – (B)Blues, (R)Roots, (AM)Americana. Front man Chris Stockley (The Dingoes) on guitar, slide and vocals leads this virtuoso group. Supported by Les Oldman, John Dynon (Rattlin Cane) and Michael Bright (Vacation in Harlem, The Orphans).
Hurry, will sell out.
George Lane

Free Sundays celebrate re-opening @ JewMu
Sunday 31 January and Sunday 7 February
10 am – 5 pm
The Jewish Museum is hosting two free Sundays after being closed for a refresh.
Entry is by timed tickets only, with sessions starting every hour and running for about 60 minutes.
The last bookable session is 4pm.
Info, times and bookings
Soon: Mirka-World
Opening from 14 February 2021, MIRKA will transform the Jewish Museum into an immersive 'Mirka-world' that reflects the artist's trademark mischievousness and bohemian spirit.
Mirka info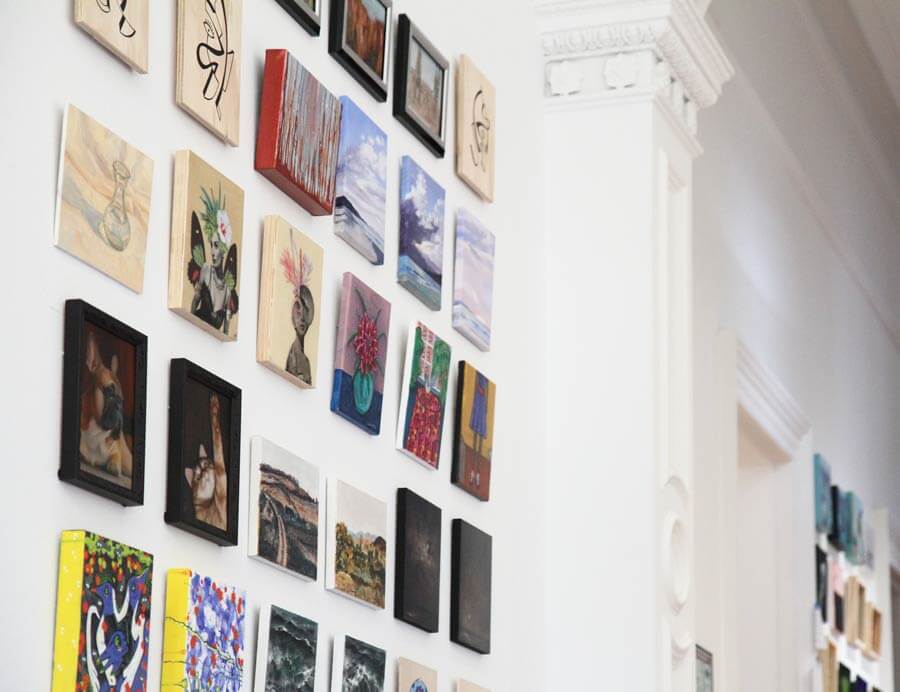 Last week for double exhibit @ Linden
Ends Sunday 31 January
Don't miss the Postcard Show and 30th Birthday Exhibition which closes on Sunday.
TWiSK can say the Postcard show is a joyous, unpretentious celebration of pintsized creativity.
It's free, fun and very democratic.
And its good to participate in real life!
Info
2 sessions daily, Tuesday to Sunday, for a limited number of visitors:
Session 1 > 11.15 am – 1 pm
Session 2 > 2 pm – 3.45 pm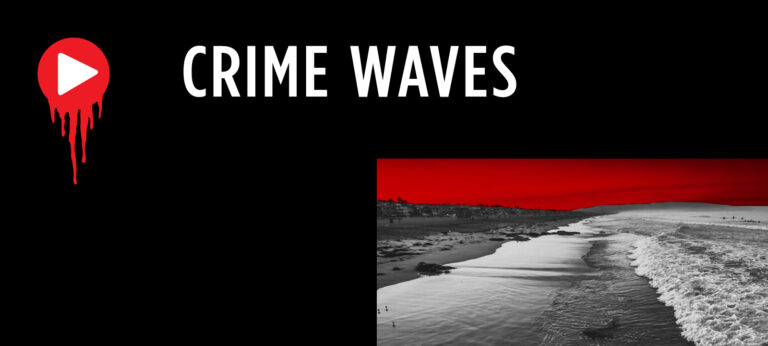 Crime Waves: beaches make for great mysteries @ Sisters in Crime
Anytime on YouTube
The beach is awash with possibilities as the scene of a crime. In this Sisters in Crime YouTube panel, Belinda Alexandra, Sarah Thornton and Lisa Walker will explore the appeal of salt-laced mysteries with Tara Mitchell.
Ride the Crime Wave with Sisters in Crime


250 editions and five years @ TWiSK
To celebrate our 250th TWiSK, we take a short walk down memory lane.
In 2016, The Espy was still closed, the Pride Centre was a rainbow dream. Memo, Theatre Work and Red Stitch were regularly packing in the crowds.
There were plans to revitalise Fitzroy Street, and even have a public toilet.
We had a St Kilda Festival, a comedy festival and a Pride March. 
To give to a snapshot, we've chosen an item from the first TWiSK of each year.
You can look back at every TWiSK on our website.

February 2016


TWiSK started coming to you weekly on 29 February 2016 with a run down of the St Kilda Jazz Festival.
Summer Jazz @ Claypots, Memo and Bowlo
Don't worry that Summer Jazz is really in autumn – St Kilda Summer Jazz is a long weekend of jazz in local venues – Ruby Gil's at Claypots, MEMO music hall, and three Fitzroy Street venues, the POW, Laika Bar and the Bowlo.

January 2017


The Way Things Work @ Red Stitch
Corruption. Politics. Loyalty. Fear. It's the death of democracy behind closed doors. Written and directed by Aidan Fennessy featuring Featuring chilling portrayals by Joe Petruzzi and Peter Houghton.
This show was amazing, two great actors playing many roles. Bravo.

January 2018


Local win for Pride design
St Kilda architects have won the competition to design the new Victorian Pride Centre on Fitzroy Street. The winning proposal (above), from Grant Amon Architects, and Brearley Architects and Urbanists, was described by jury chair Dimity Reed as a memorable and exuberant building that claims the street.
See more at pridecentre.org.au

January 2019


Pride March @midsumma, Tex Perkins @memomusichall, Mama Alto in the Library @cityportphillip,
Butch on stage @Theatre_Works, Sweet Phoebe previews @redstitch, Daryl Braithwaite @espy
and free indigenous arts @YalukutFestival.

January 2020


Welcome to a new decade of TWiSK
Enjoy summer St Kilda style
Free roller blade classes for teen women
3-on-3 Youth Basketball Ball
Mov'in Bed cinema
Midsumma starts
and so much more
This Week in St Kilda

Little did we know ….


But we rallied as a community

TWiSK editorial
Welcome back to This Week in St Kilda

I've resigned from the future predicting business!
My personal lesson from COVID was that life is best lived in the day.
But crucially, the idea that the show must go on is an important credo.
And that fits nicely with why I started making TWiSK five years ago.
Rather than saying St Kilda was better before or going to hell in a handbasket, let's celebrate St Kilda as it is.
Let's get behind the people doing things, taking risks, putting it out there – because we want more of that!
Let's participate and co-operate as a community.
And the readers agree 
Typical readership of a TWiSK edition has grown three-fold from about 400 to regularly over 1200 (counting only opened emails). Over the 2020 editions, that adds up to 48,245 emails opened by locals.

With the demise of both the local Leader newspaper and the Council's Divercity magazine, TWiSK has filled a need to know what is happening locally.
As we move to a new year, hope and uncertainty seem to flow in equal measure
Again in 2021 TWiSK will strive to be the best weekly list of what's happening locally in arts, music and community.
But we can't do that without you …
We are asking everyone who appreciates TWiSK to do three simple things:
1. If you find an edition of TWiSK is particularly interesting, share it with your friends.
The easiest way to do this is simply by forwarding the email.
Or search "Get TWiSK weekly" with Dr Google.
2. Suggest content – we are always looking for arts and community events – email me
3. Mention TWiSK in your social media – the latest TWiSK is always at gdaystkilda.com.au
And lastly, big love from TWiSK. You are the reason we do what we do.
Greg Day


Happy to chat anytime 0418 345 829

This Week in St Kilda respectfully acknowledges the Yaluk-ut Weelam Clan of the Boon Wurrung. We pay our respect to their Elders, past, present and emerging. We acknowledge and uphold their continuing relationship to this land.

Past editions from December 2020
Monday 21 December – Sunday 24 January
Monday 14 December – Sunday 20 December
Monday 7 December – Sunday 13 December