This Week in St Kilda #289
Step at a time end to restrictions
Melbourne Cup weekend gets green tick
First gigs are selling out
Theatre bookings open
Watch for our special Thursday TWiSK update
Pubs, parmas and people are back
With the 80% jab target set to be reached, new rules will apply from Friday 6 pm.
And from late November, most rules will vanish for the vaccinated.
Watch for special deals to get you back through the doors. 
Like The Prince promise to double your tab if you've had the jab.
One drink becomes two, snacks become mains, and so on.
Read their welcome back if you've had the vax deals here
Like this page?
Forward it to your friends, and let them know they can sign up here.
TWiSK is always free, proudly independent and totally self-funded

Nairm Catchment – Microplastics Research Project @ Ecocentre zoom
Tuesday 26 October, 5.30 pm – 6.30 pm
Hear how bunch of RMIT and Monash Uni students tracked the journey of synthetic turf from a suburban hockey field to the Darebin Creek and then our Port Phillip Bay.
They uncover the implications for the Bay's Snapper population as well as human health.
Fascinating and disturbing. Free
Register


Business Health Check Survey @ Council
Closes Wednesday 27 October
Council is asking local businesses to complete an online survey to help them better assist business to recover, grow and flourish.
The survey will take around 10 minutes to complete.
Survey link


Cop This! Live Online @ Sisters in Crime
Friday 29 October, 7 pm – 8 pm.
Former Victoria Police Assistant Commissioner, Sandra Nicholson will interrogate authors Caroline de Costa, Suzanne Frankham and Margaret Hickey about police procedural style and what it has brought to plotting, pace, and characterisation.
Tix $10 to watch it live and go into the draw for three $150 crime book packs.
Free to view from Sunday 31 October on YouTube. 



Craft market is back @ St Kilda Esplanade
Sunday 31 October, from 10 am
The St Kilda seaside makers' market is open again from Sunday.
The stallholders has been busy making stuff during the lockdown and they'll be thrilled to see you.
Esplanade Craft Market

Next week in St Kilda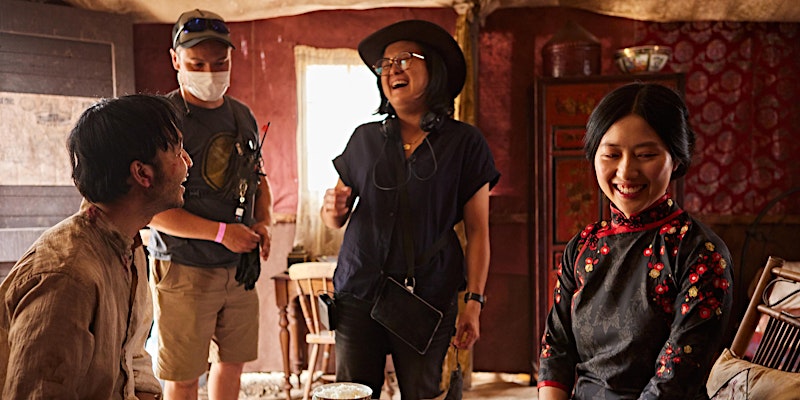 Conversation and Q&A with the makers of New Gold Mountain @ Pride Centre via zoom
Wednesday 3 November, 7 pm – 8.30 pm
Join an online Conversation and Q&A with the makers of SBS's New Gold Mountain with Benjamin Law, Corrie Chen and Mabel Li. Free
Register

Countdown to November music @ Vaccination targets reached
Venues are planning their November re-emergence
after the lockdown ends and audiences are rocking again.
Here's a glimpse of what's coming …


Black Sorrows @ Memo
Friday 5 November, 7.30 pm
More tickets released for the first post-lockdown gig at Memo! $60/$55
Tix




Kim Volkman & The Whiskey Priests @ George Lane
Friday 5 November, 6 pm – 11 pm
The perfect way to dust off the sound system.
Now sold out!



Evil Dead Triple Feature @ Astor
Friday 5 November, 7.30
Summon the undead for 266 minutes with this special better late than never Halloween event and follow the exploits of Ash, played by the one and only Bruce Campbell, as he battles hordes of deadites across three of the greatest works of horror (and comedy) of all time. The Evil Dead (35mm) Evil Dead 2: Dead by Dawn (4K) Army of Darkness (2K).
Tix


Purple Revolution: Prince Celebration @ Memo
Saturday 6 November, 7.30 pm
Andrew De Silva and friends will pay homage with tracks such as Little Red Corvette, 1999, Cream, Diamonds & Pearls, I Wanna Be Your Lover and the iconic Purple Rain. $50 / $40
Tix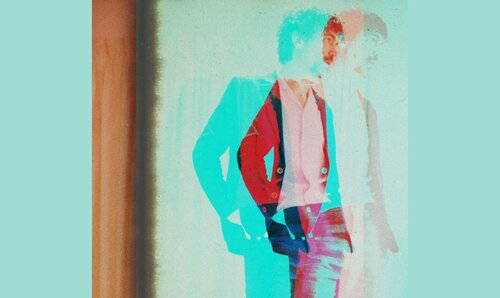 The Luke Sinclair Set @ George Lane
Saturday 6 November, 6 pm – 11 pm
Luke Sinclair (Raised By Eagles) writes instantly relatable music, exquisite melodies underpinned by emotionally charged lyrics. For this special George Lane show, Luke is joined by his full band – Zayne Lynd (bass, vocals), Matt Dixon (lead guitar) and Liam O'Leary (drums).
Tix



Last Night In Soho – British Film Festival @ Astor
Saturday 6 November, 7.30 pm (sold out), Friday 12 November 7.30 pm
In acclaimed director Edgar Wright's psychological thriller, Eloise, an aspiring fashion designer, is mysteriously able to enter the 1960s where she encounters a dazzling wannabe singer, Sandie.
Tix



Atlanta Coogan & Band present "The Amy Winehouse Show" @ Memo
Sunday 7 November, 3.30 pm
Atlanta Coogan has re-jigged her successful performance of Amy Winehouse's music into a highly sought after and intimate show. $43 / $25
Tix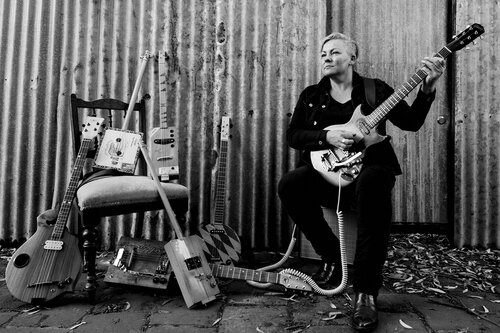 Anna Scionti (Trio) @ George Lane
Sunday 7 November, 4 pm – 8 pm
Anna Scionti is a Melbourne-based singer-songwriter, guitarist and bottleneck slide player making her own style of music steeped in blues, roots and rock. Scionti walks her own creative path mixing it up on cigar box, resonator, lap steel and six-string guitar.
Tix

Book ahead
Prayer Machine @ Red Stitch
Previews 12 – 16 November
Season 17 – 28 November
At last! Prayer Machine, a world premiere developed through Red Stitch's INK new writing program, marries hypnotic black comedy with a tender exploration of aging and missed connection. In a place where the twin addictions of nostalgia and technology collide, how can you love somebody who isn't really there?
Stars Joe Petruzzi and Patrick Williams
Tix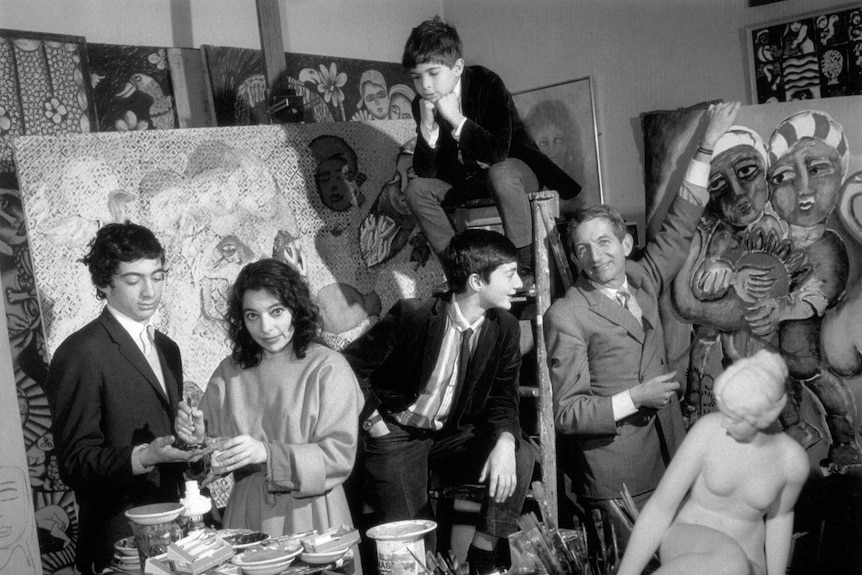 My Mirka @ JewMu and Wheeler Centre
Monday 22 November, 6.30 – 7.30pm
An online event hosted by Julia Zemiro, the evening will feature stories from Mirka's son, filmmaker Phillippe Mora; restaurateurs Guy and Carlo Grossi; Bloom cosmetics founder Natalie Bloom; Mirka's granddaughter, gallerist Lily Mora; and many more. Free (pay what you feel like)
More info

Wellbless @ TheatreWorks
World Premiere: 1 – 11 December
A hilarious new work by Debra Thomas and Ella Roth Barton is darkly satirical comedy examines the parasitic world of wellness, a trillion dollar industry that preys on vulnerable women.
Book before midnight 15 November with the extra special code BLESSYOURSELF to access $20 early bird tickets (plus booking fees).
Tix 



Pramkicker @ TheatreWorks
14 – 18 December
Hasler's raucous and irreverent play Pramkicker is a whip smart love letter to women facing the enormous societal expectations surrounding motherhood.
Grab early bird special $20 tickets with the code PENNIES when you book before midnight 22 November (booking fees apply).
Tix 


The Comedy of Errors @ St. Kilda Botanical Gardens
3 – 19 December, 7 pm – 8.30 pm, also 3 pm – 4.30 pm weekends
Melbourne Shakespeare Company returns with their original musical adaptation of Shakespeare's funniest farce The Comedy of Errors. $30/$20
Tix


Telling Tales @ St Kilda Botanical Gardens
11 – 19 December, Saturdays and Sundays only 11 am & 2 pm
A new interactive family musical presenting a magical adventure with your favourite fairy tales and fables from around the globe. The production involves sing-along songs, puppetry, live music and dance that the whole family will love.
A 60 minute interactive adventure suitable for children aged 5+.
Pay what you can pricing ($20 suggested)
Tix


From Vale Street to Euro Festivals @ The Big Kitty Story
Here's a story for the dreamers, the schemers and the believers.
It's the dream-to-reality story of two local artists and their eleven-year passion project to create a film noir homage on a very slender shoe-string.
Local artists Lisa Barmby and Tom Alberts 'home-made' feature film, The Big Kitty, has become a popular favourite on the Euro film festival scene – picking up an award at the Paris Film Festival and gaining entry to Cannes.
Tom and Lisa have redefined the idea of handmade film; they used borrowed equipment, recruited friends to fill almost every role and made amazing sets in local garret's, all in the quest of a black and white dream – and apparently the love of a black and white cat.
We can't tell the whole story, but here's a selection of links to get you started on festival favourite The Big Kitty journey …

The Big Kitty trailer 
Lisa and Tom interviewed for Paris International Film Festival 
Daily Review feature by Ray Gill 2019 



Temporary relaxation on footpath trading permits @ Council
Until retail can open for indoor trading
Council has waived the need for a permit for footpath trading until shops can reopen their doors to customers.
Traders will still need to follow guidelines for using footpaths, including keeping safe access for pedestrians.
More info


Carin Lavery's 2022 Calendar @ Space2b
Get yours online $30
Local artist Carin Lavery is donating all profits from sales of her 2022 calendar to Space2b's creative mentoring and business training programme 'Space2Fly'.
Featuring 12 different paintings of St Kilda landmarks and locations, Carin's 2022 calendar is available to order now $30.
Visit Carin's site to check it out 


Recognising outstanding Volunteers @ Volunteering Victoria
Nominations close on January 14, 2022.
Nominations are now open for the 2021 Volunteering Awards. The efforts of volunteers, leaders and organisations will be recognised across eight awards categories, including for leadership, service, impact and teamwork.
A highlight is the Premier's Volunteer of the Year, who is recognised with the Dame Elisabeth Murdoch Award including a $10,000 prize to donate to a not-for-profit organisation of their choice.
volunteeringvictoria.org.au/events/volunteering-awards-2021


St Kilda Affordable Art Show @ Space2b
Applications close Friday 19 November
Exhibition: 1 December 2021 – 29 January 2022
Local artists and creatives are invited to offer works for sale in an exhibition in the lead up to Christmas and New Year celebrations.
Full details 


Toys galore with a special discount @ Elwood Toy Library
Until 17 December 2021 all new memberships and renewals of the toy library will be discounted by 15%
The Elwood Toy Library is a not-for-profit community resource that lends toys, games, puzzles, costumes, sporting equipment and ride-on toys.
Located in the Elwood Neighbourhood House (87 Tennyson Street), the library is bursting with over 2000 toys and games available for loan.
Find out more 
87 Tennyson Street (rear)
Open for click and collect and soon in person visits.
Wednesday, Friday and Saturday 9.30 am – 11.30 am

Step at a time end to restrictions
@ Council
Community looks forward to doors opening again at Council facilities
Lockdown may have ended, but the doors are still closed at many all council and council-controlled community facilities.
Yes, the devil is truly in the detail of the State Governments COVID Roadmap.
Like non-essential retail, community facilities are not scheduled to open until Victoria reaches the 80% double dose mark – now announced as Friday 29 October.
Policy wheels turn oh so slowly
Meanwhile Council is yet to finalise or disclose it's policy on vaccinations for staff and customers.
TWiSK reported that this policy was being developed as a 'matter of priority' over a fortnight ago.
But TWiSK isn't the only frustrated party in this discussion.
Mayor Crawford told TWiSK that she wishes she could provide more details but it is not available yet.
Four or two per square metre matters? 
Numbers matter
Living with COVID in the community could mean that occupancy rates for community facilities will be set at one person per 4 square meters – even with QR and double vax requirements.
Earlier this year the requirement was one per 2 square metres with QR entry.
The 4 sq metre rule reduction makes a big difference to community groups; because where you could have up to 20 people, the COVID safe limit may be less than 10.
Tricky. But so is COVID.
Let us know if your community group or meeting is feeling frustrated
Greg Day
Happy to chat anytime 0418 345 829
Content suggestions and community questions are always welcome.
gday@gdaystkilda.com.au
Recent editions
Monday 18 October – Sunday 24 October
Monday 4 October – Sunday 10 October
Monday 27 September – Sunday 3 October

This Week in St Kilda respectfully acknowledges the Yaluk-ut Weelam Clan of the Boon Wurrung.
We pay our respect to their Elders, past, present and emerging. We acknowledge and uphold their continuing relationship to this land.