MEMO hosts Sight & Sound Sunday Festival
Council homeless shelter fails to launch
This Week in St Kilda #263

The Church @ April Sun Triangle
More misdsumma theatre @ Theatreworks and Gasworks
Plan your Pride March – COVID means no street crowds
Join the EcoCentre NatureSpot and record local flora & fauna
Council budget released for your say

Don't rely on Facebook, get TWiSK in your email every Sunday
TWiSK is always free, proudly independent and totally self-funded

Queer Playwriting Award Showcase @ Gas Works
Tuesday 27 April, 7 pm – 8.30 pm
Experience fresh selections from three new queer theatre works. Hear queer issues and voices represented on stage, engage with new playwriting talent and have your say in the 2021 Award selection. $22 / $18
Tix


The Church & Bob Evans @ April Sun Triangle
Wednesday 28 April, 5.30 pm
First show for new guitarist Ash Naylor, who joined Steve Kilbey and The Church two years ago. $69.60
www.aprilsun.com.au



Aaron Lee & Jad Pinnone @ Espy
Thursday 29 April, 7 pm
Free in the basement.
hotelesplanade.com.au/st-kilda-live-music/


All Out of Pride @ Gasworks
Friday 30 April, 8.30 pm – 9.30 pm
Geraldine Quinn & Cameron Thomas present a smooth hour of "shame songs": the soaring, slightly embarrassing songs you belt in the shower or at a karaoke bar after a pint of Tequila. $35/$30
Tix
The Gospel According to Jesus, Queen of Heaven @ Theatre Works
From Friday 30 April – 8 May
A revolutionary queer ritual in which bread is shared, wine is drunk and familiar stories are reimagined by a transgender Jesus. Perfect for the parish hall!
Tix
ChillinIt @ April Sun Triangle
Friday 30 April and Saturday 1 May, 6 pm
Sydney rapper in the hip hop grime style. National tour selling out. $69.90
aprilsun.com.au



David Lynch double @ Astor
Friday 30 April, 7.30 pm
Last time TWiSK saw this was at the Valhalla in Richmond circa 1978 – and I didn't understand it then!
Tix



The Sun Ain't Gonna Shine Anymore, The Songs of Scott Walker @ Memo
Friday 30 April, 8.30 pm
Scott Walker's music will shine with an inspiring lineup of leading vocalists; including Dave Graney, Rob Snarski, Dave Bowers and Moogy Morgan, backed up with a crack band featuring Steven Hadley on bass, Clare Moore on drums, Jack Howard on trumpet, Shane Reilly on pedal steel guitar and Bruce Haymes on piano. $50/$45
Tix


Vive la France! @ Sisters in Crime Zoom event
Friday 30 April, 6 pm
Explore the intrigue in the art world in Pip Drysdale's The Paris Affair, a grand country estate in Anna Downes's The Safe Place and the Alps in Allie Reynolds's Shiver as they talk with Jacqui Horwood. Free on Youtube
Tix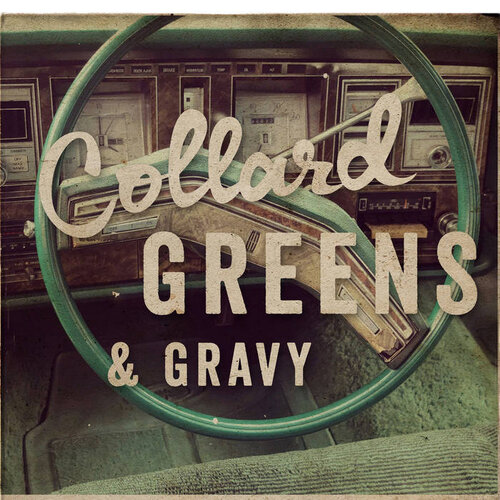 Collard Greens & Gravy @ George Lane
Friday 30 April, 6 pm – 11 pm
Since 1995, Collard Greens & Gravy have been playing fine delta blues around Melbourne city. Fronted by Ian Collard (lead vocals, harmonica, guitar) – also of Backsliders fame and backed by Sean "Juke Boy" Emmett (guitar) and Jason Liu Soon (drums).
Tix
Shine Cambodia Comedy Gala @ Royal Brighton Yacht Club
Friday 30 April, 7.15 pm
Shine Cambodia is an innovative not-for-profit charity, delivering a community project in Otres, Cambodia to assist children and families break the poverty cycle by providing education, health and wellbeing services.
TWiSK included this because the Founder of Shine is a St Kilda neighbour.
The fundraiser looks like a load of fun with Richard Stubbs, Annie Louey and Jeff Green plus music by Hay Bax and performances by The Musicmen and Michelle Topcu. $130 with meal
Tix  | Info about Shine 


The Clown @ Espy
Friday 30 April, 7.30 pm
Once banned, now redeemed – the Clowns play with Picket Palace and Goldminds to right the wrongs of their previously raucous and menacing behaviour. $38 waitlisted tix only
Espy gigs


Bay Windows – outdoor photo exhibition @ Gasworks Arts Park
Exhibition: Saturday 1 May – Sunday 27 June
Bay Windows is a new outdoor exhibition with 72 images featuring the buildings, beaches and bustle of the 'hood.
Vote in the people's choice awards.
Info



Wendy Matthews & Grace Knight: 'We're Going to Graceland' @ Memo matinee
Saturday 1 May, 3 pm
Afternoon delight with two great voices backed by a great band. The evening show sold out in a flash! $50/$35
Tix



NatureSpot citizen science for all the family @ West Beach Indigenous Garden
Saturday 1 May, 1 pm
Be part of a citizen science survey of local flora and fauna.
Bring your phone and curiosity spot the living creatures in this very special pocket of St Kilda.
Meet at Pier Rd near Cowderoy Street.
Register
Also …
Tuesday 4 May, 1 pm: Te-Arai Reserve, East St Kilda
Thursday 6 May, 1 pm: Elwood Tea Tree Reserve, Elwood
Saturday 8 May, 10 am: St Kilda Botanical Gardens, St Kilda
Saturday 8 May, 1 pm: St Kilda Beach & Breakwater, St Kilda
All events are 1.5 hours survey sessions.
No prior knowledge required, just bring a phone or camera and curiosity!
Family friendly and suitable for all ages.



Black Cab @ Espy
Saturday 1 May, 8 pm
Black Cab bring their live synth-rock beats and visuals to the Gershwin Room to launch their single, Rotsler's Rules. The new single is dedicated to influential LA cosplayer, sci-fi author and '60's pornographer, William 'Bill' Rotsler. $33
Espy gigs


Sight & Sound – One Day Festival @ Memo and in Albert Street
Sunday 2 May 11am – 10 pm
One day indoor / outdoor festival with music, film and an amazing list of emerging female performers.
Tix All day with pass outs $50, session $35
Bachelor Girl
9 pm – 10 pm
Superstar – The Carpenters Songbook
7.30 pm – 8.30 pm
Short Films
6.30 pm – 7.15 pm
Clipped Music Video
5.30 pm – 6.15 pm
Emma Donovan & The Putbacks
4.15 pm – 5.15 pm
Jude Perl
3.15 pm – 4 pm
Charm of Finches
2 pm – 2.45 pm
Alma Zygier
1 pm – 1.45 pm
Tix


New works by Trevor Hoppen @ Brightspace
Opening : Sunday 2 May, 12 noon – 3 pm
Chess conjures up the mystical, magical and mathematical for Trevor and this exhibition showcases the most recent engagement with the subject. .
Info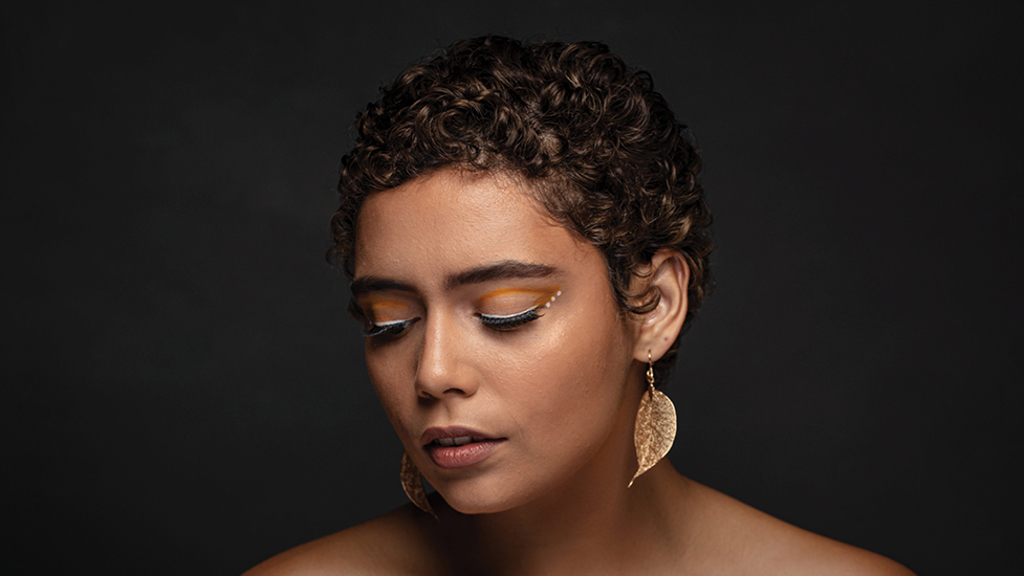 Hiatus Kaiyote, Harvey Sutherland, Grievous Bodily Calm, Kee'ahn @ April Sun Triangle
Sunday 2 May, 5 pm
Celebrate these performers playing live (pictured is local songstress Kee'han). $69.90
April Sun

Ongoing
Love You Bitch @ Theatre Works
Until Wednesday 28 April
A cutting look at intimacy, insecurity and the secret meaning of Kylie Minogue's Spinning Around.
With love and kisses from Stage Mom, the award-winning team behind Midsumma smash hit Truly Madly Britney.
Booth bookings only
Small booths will accommodate 2-3 patrons, large booths will accommodate 4-6.
Tix


The Cane @ Red Stitch
Until 11 May
Ravenhill's darkly humorous meditation on institutionalised violence examines how we judge the past, with its different values, by the standards of the present.
Featuring Jessica Clarke, Caroline Lee & Dion Mills. $57/$31
Tix

Soon
St Kilda Film Festival @ Astor and Alex
From 20 May – 29 May
After being online last year, the St Kilda Film Festival is back in cinema mode at the Astor and Alex.
The list of 100 best short films is still to be announced, but the other program features are available to book.
Highlights include:
Family animation program @ Astor
Saturday 29 May, 11 am and 1 pm. Grown ups $10, kids free
Under the Radar, under 21 film makers @ Astor
Thursday 27 May, 6.30 pm
Info and tix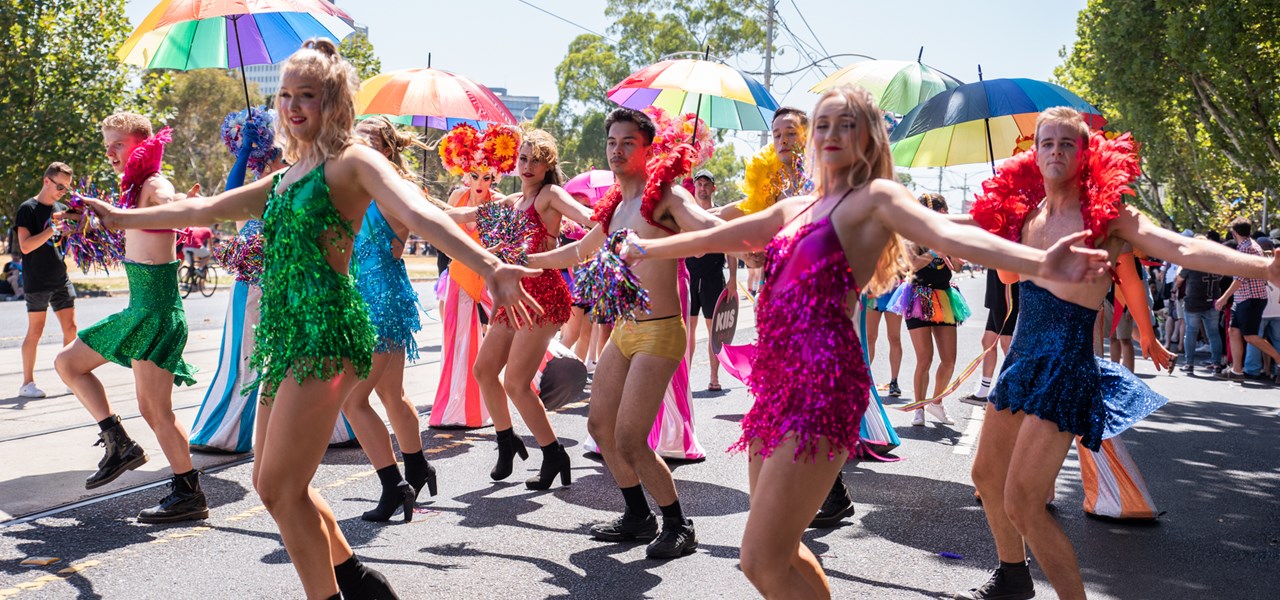 Pride March @ Fitzroy Street
Sunday 23 May, 11 am – 1 pm
March organisers, Midsumma are encouraging audiences to attend/view the march in only two ways:
Book into a Fitzroy St venue to watch the parade
Watch the parade from their homes or a participating venue via live-stream from the Midsumma Facebook Page from 10 am.
Check for latest info


Leased facility empty since September
Ambitious plans for a pop-up 'Common Ground' homeless shelter at the former Habitat HQ backpackers on St Kilda Road have been abandoned by Council.
In a frank report to Council last week, the CEO revealed that a 13-month $250K plus GST lease started in September last year had been ended by Council for an undisclosed sum.
(Updated 26 Apr: The total amount spent on this project was $275,966)
The temporary Common Ground was to operate for approximately 12 months to give 24 – hour housing and support for people who were rough sleeping.
It was to be funded through a $300,000 grant from the Victorian Government, plus $450,000 allocated from Council's In Our Back Yard housing reserve and $250,000 in the 2020 – 21 Budget.
Despite significant efforts by Council officers over many months, a qualified provider to deliver the service within budget could not be found.
The CEO has requested a review of this project to identify any lessons learned.
Read the CEO's report on Common Ground in full (updated)


St Kilda music precinct a step closer
Council will start talks with the Victorian Government and Music Victoria to identify and create live music precincts, most likely in St Kilda.
Special planning permit controls, unique to these precincts, will support the live music industry without
exposing residents or businesses to unreasonable noise.
Mayor Louise Crawford said supporting the struggling live music industry would be
balanced with providing a clear pathway to help resolve any noise complaints.
Bravo says TWiSK
We'll do everything we can to support Mayor Crawford's efforts to see action on this within 12 months (see TWiSK #259)
In the meantime…
TWiSK invites local venues to share their ideas for a vibrant St Kilda music precinct.
Contact Greg 0418 345 829 gday@gdaystkilda.com.au


Council budget: rate rises, program cuts @ Have Your Say
Community feedback open until 23 May
Have Your Say online
Two important drafts are being considered simultaneously: the budget 21/22 and a four year Council Plan (with a ten year financial vision).
Over the next weeks, TWiSK will strive to take you though some of detail to help you decide on your response – be it to wave it through, make a submission or protest a cut.
Next week, TWiSK will look at the Council Plan spending on local infrastructure in St Kilda.
But first the budget headlines according to TWiSK
Rates will rise by 1.5% in for 21/21 with higher rates on the horizon
The State has set a maximum increase of 1.5%.
Surprise surprise – most councils including CoPP increase rates by the maximum amount.
Council will increase fees and charges by 1.75 per cent.
Presumably everything from parking fees & fines to room hire and venue charges.
Council is budgeting for a surplus ($14.1 m)
Council plans to collect more than it spends in 21/22 and the next 10 years.
Service cuts are proposed
A number of specific service cuts are listed for reduction, including these listed in $$ order:
Reduce Quality Subsidy for Community Managed Child Care – cut $141K
Change to a booking system for Community Transport service – cut $123k
Cuts to Sport Phillip & Community programs – cut $102k
Cuts to Arts Programs – cut $56K
Remove Counter Service at South Melbourne Town Hall – cut $50K
End free access to Ripponlea Gardens – cut $50k
Plus smaller cuts to riding education, street parties and design awards ceremony.
An initial plan to cut funding to Friends of Suai was reversed before approving the draft budget for consultation.
Big ticket spending
Almost $16 million for services for childrens' health, wellbeing and development.
$6 million for library services.
$26 million for parks, open spaces and foreshore areas.

Let the discussion, debate, haggling and pleading start
Have Your Say online until 23 May 
Community comment is an important part of the budget process. It's not unusual for changes to be made after consideration.
If you think something is missing or unfair, go online or use the face-to-face opportunities below:
Pop-up Neighbourhood Conversation St Kilda (one of three across PP)
Saturday 1 May, 9 am – 12 noon
Farmers Market Peanut Farm Reserve
Special Council Meeting 8 June considers feedback
Public submissions will be heard
Final integrated Council Plan and Budget 2021/22 adopted 23 June

Crowd sourcing the analysis
If you've got a specific issue with the budget or feel something should be changed or challenged, TWiSK would like to know.
Contact Greg 0418 345 829 gday@gdaystkilda.com.au


Greg Day
Happy to chat anytime 0418 345 829
Content suggestions and community questions are always welcome.
gday@gdaystkilda.com.au
Recent editions
Monday 19 April – Sunday 25 April
Monday 12 April – Sunday 18 April
Monday 4 April – Sunday 11 April

This Week in St Kilda respectfully acknowledges the Yaluk-ut Weelam Clan of the Boon Wurrung. We pay our respect to their Elders, past, present and emerging. We acknowledge and uphold their continuing relationship to this land.