Renee Geyer @ Memo live stream
Saturday 2 May, 7.30 pm
Presented by Renegade Film (Rockwiz producers) and streamed live from Memo. A great Saturday night with a local queen of song. $12 bargain!
You'll be dancing on Shakey Ground and loving it!
Just announced

Here's to the Ladies @ live stream from Memo
Sunday 10 May, 7.30 pm – 8.30 pm
A special event celebrating the great moments of Musical Theatre, sung by some of Melbourne's most celebrated leading ladies, including Rhonda Burchmore (Mamma Mia, Mame), Alinta Chidzey (Chicago, West Side Story), Lucy Durack (Wicked, Shrek), Amanda Harrison (Wicked, We Will Rock You) and Queenie Van De Zandt (Funny Girl, Thoroughly Modern Millie). Amazing. $15
Tix

Atelier Fleur @ Blessington Street
As reported by Serge Thomann on Facebook, this tiny florist on Blessington, near Barkly, now also offers a range of sessional fruits and vegetables, including these very tasty pears.
Owner Effie Rose has an interesting back story: Tasmanian lawyer turned florist – now bringing produce from her Tasmanian family farm to St Kilda. Impressive arc.
atelierfleur.com.au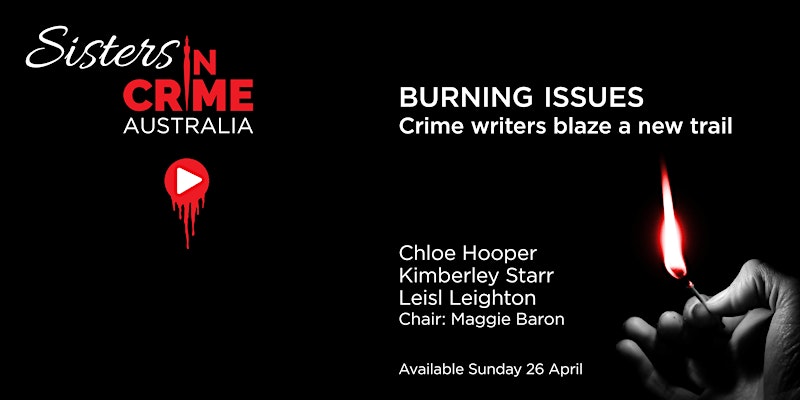 Burning Issues @ Sisters in Crime
Top women authors unpack the power of fire. Chloe Hooper, Kimberley Starr and Leisl Leighton chat with Maggie Baron about how their books confront some of the most uncomfortable realities of life in this sunburnt country.
Sister in Crime YouTube 

Meditate @ 8
Started by Elwood locals pre-COVID, their regular guided meditations are now on Zoom three nights a week at 8 pm. They have a variety of guides with Eastern influences, but still very accessible. Free.
Email Rod to join the email list to get a zoom link

Plastic not so fantastic says Liv Mitchell
'COVID is a time to rethink everything we do, to inspire new habits,' says Liv. She taken to carrying a plastic bag with her on exercise walks. 'I pick up the tiny plastic  litter that so easily passes for fish food'. Recently she collected 8 bags just on the stretch between St Kilda Pier and Donovans.
'One bag, one walk at a time. Let's make COVID count.'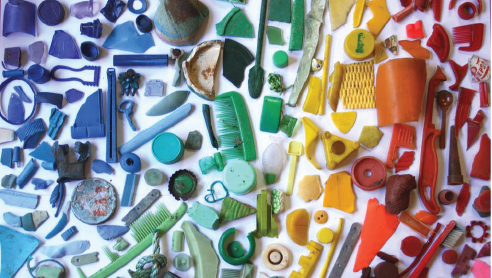 The Story of Plastic film and Q&A @ EcoCentre
Thursday 30 April, 6 pm – 8 pm
The recently released US documentary reveals the disastrous consequences of plastic in our ecosystems and the global movement rising up in response.
Stay for a Q&A with April Seymore (EcoCentre Executive Officer) and Fam Charko (EcoCentre Marine Biologist).
Register | Trailer 

Kids Snail Mail for East Gippsland @ Linden
Remember the bushfires? Kids are invited to become pen pals by sending a message and hand-made gift to other kids in fire stressed East Gippsland. The letters go via the East Gippsland Art Gallery in Bairnsdale – and every kid gets a reply.
Easy step-by step-instructions and ideas

Macabre museums @ spotted by Linden
With museums and galleries across the world closed, the staff have a little too much time on their hands. So they've been doing battle on Twitter to post the weirdest objects in their collections under the hashtag #CURATORBATTLE Check it out – words will fail you.
Pictured above is The Black Plague Mask circa 1650.

Top tucker on Wednesdays @ The Little St Kilda Mission
The Open House Meals Program at Christ Church Community Centre continues as a takeaway service with volunteers providing takeaway meals for up to 100 people on Wednesdays from 5.30 pm – 6.45 pm.
More volunteers are always welcome

Arts Love Letter @ JewMu
We are up to #6 in the series from the Jewish Museum, this time curated by The Age's art critic Robert Nelson, who shares the work of four Jewish artists exploring isolation.
Love Letter #6
Call for artwork to share @ JewMu
JewMu invites artists to share an original artwork that responds to the idea of illumination. They will use a selection to create postcards for purchase online, with half of each sale returned to individual artists.
Submit your work

Pub grub @ Grosvenor Hotel
Craving a parma or pub steak?
The reliable kitchen at the Grosvenor has a takeaway service and local delivery from 5 pm – 9 pm nightly.
For example, 2 steaks, chips and salad plus garlic bread $50.
Mothers' Day specials coming up too. Family Roast coming soon too.
Order direct

Council budget blues Q&A @ Port Phillip
As reported last week, the COVID 19 restrictions are set to reduce council revenues by millions. This means that the planned 20/21 budget needs to be changed significantly.
But that's only the first part of the problem, how does council consult with a community in lockdown? How do we know when restrictions will be lifted or eased? How do we discuss this in a constructive community way?
Maybe it's time for a community cabinet (think national cabinet) – with people from local business, welfare, service, sport and council to do some serious talking? 
Council has planned two online community Q&A sessions:
Monday 4 May and Monday 18 May, 7 pm – 8 pm
A draft budget is due out soon. We suspect there will be no shortage of questions.
Register to participate online and submit questions