Local choirs in shows @memomusichall and @Theatre_Works, Blues Brothers 40th Anniversary @memomusichall, Father's Day Car Show @AclandStVillage, @LiveNLocalFest across many venues in St Kilda and @LindenNewArt back in town.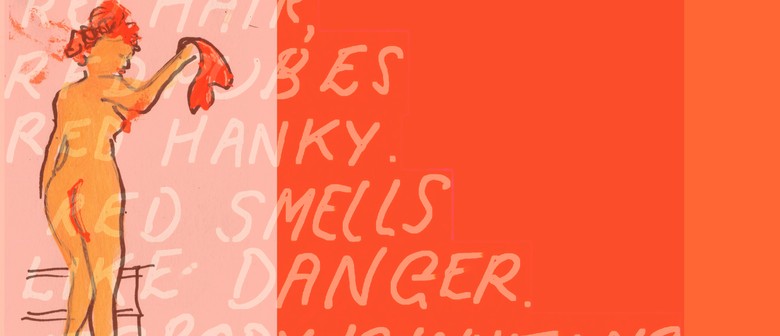 City of Lost Souls @ Theatre Works
Wednesday 29 August – Friday 31 August, 7 pm
Ghost stories of St Kilda and beyond A night of original songs, spoken word and hand-drawn animated projection with Maryanne Lynch with Andrée Greenwell and Hugo Race. Featuring The Decibelles Female Pop Choir, Albert Park College Choir and Roomers Inc . $40 / $25
Bookings 

Chemistry @ Alex
From Wednesday 29 August until Friday 14 September
Steph is a 20 something, working in a bar, trying to get a handle on life.
She struggles with chronic depression. Jamie works for government and is a high achiever, he just overachieved himself off the deep end. $30 / $25
Tix 

Kutcha's Hall Of Blues @ Memo
Thursday 30 August, 6.30 pm
Singer-songwriter and proud Mutti Mutti man Kutcha Edwards performs a set of heartfelt, personal songs imparting his story, his Songline, accompanied by the Elwood Community Choir. $15 bargain
Tix

Blues Brothers 40th Anniversary Celebration @ Memo
Friday 31 August, 7.30 pm
Melbourne's leading Blues Brothers band, Briefcase Full of Blues will be perform with a 9 piece show-band featuring a 4 piece horn section & driving rhythm section. Shake your tail feather after getting out of your Caddy. $20 bargain
Tix

Ultimate Queen Celebration @ Palais
Saturday 1 September, 8 pm
Is Marc Martel the greatest Freddie Mercury voice? Will he rock you? Is he the champion of the world? Will another one bite the dust?
Tix

Rachel Brice (USA) Belly Dancer @ Memo
Saturday 1 September, 7.30 pm
Not sure what to say about this. I'll let the YouTube do the talking.
Tix

Father's Day Car Show @ Acland Street
Sunday 2 September, 8 am – 4.30 pm
Classic, vintage and movie replica cars on display. Rockabilly band, the Cadillac Drifters, along with Werewolves of Melbourne, will play between the petrol head static drag car fire ups at 11 am and 2 pm.
Info
Live N Local @ Across many venues in St Kilda
25 August – 1 September
Full program

Alex Theatre
1 September: Underscore
Cushion Lounge
31 August: Phoenix Manson
Dogs Bar
1 September: The Tarantinos + Instrumental Asylum
Elsternwick Hotel
28 August: The Winterfriends
Elwood Lounge
29 August: Open Mic Night
31 August: Suns Of Mercury


Freddy Wimpoles
31 August: Ellis King
The Firefly
01 September: Phil Para, Bernadette Novembre
Habitat Hq
30 August: The Royce Twins + Itchi
Lost On Barkly
1 September: Batz + Slim Jeffries
Lyrebird Lounge
29 August: Open Mic Night
30 August: Chicken Wishbone + Moses Carr
31 August: Running With Swords + Phoebe Day
Memo Music Hall

26 August: Woodes + Eilish Gilligan + Poppy Rose
30 August: Kutcha Edwards Band & Elwood Community Choir + Bumpy
Pause Bar
29 August: Brooke Taylor
Pontoon
1 September: Hvncoq + Tanya George + Daniel Elia + Sannia
Robarta
31 August: Knvyl


St Kilda Library
29 August: Sugatree
The Local Taphouse
29 August: Simon Imrei
The Vinyard
1 September: Fuck The Fitzroy Doom Scene + The Bloody Rascal + The Dead Amigos
Full program
On going

Lovesong @ Red Stitch
From Thursday 6 September
Australian Premiere by Abi Morgan. A love affair told over many years, Lovesong is a haunting and fragile story about love, memory and growing older. Written by multi-award-winning playwright Abi Morgan (Splendour), this production features an original live cello score.
Tix 

Munster Times exhibition @ St Kilda Library
Until Friday 31 August
Check-out a selection of Munster Times—a music-focused zine produced by local resident Matthew Ryan, with illustrations by Amy Sadovsky. This independent publication built on a passion for local rock n roll music.

Back in Acland @ Linden
Linden New Art, 26 Acland Street, St Kilda
Julia deVille and Natalie Ryan present a taxidermy art exhibition in the first event since renovations.
lindenarts.org
Soon

Heart of St Kilda Concert @ Palais
Tuesday 23 October, 7.30 pm
Hurry – this will sell out. Archie Roach, Kate Ceberano, Bob Franklin, Tex Perkins and the Fat Rubber Band and more. Tickets via Ticketmaster or 136 100.