#226
Six COVID cases @ Base Backpacker
(Friday) The last of the six guests at St Kilda's Base Backpackers with positive COVID results have been transferred to hotel quarantine. The first case was found on 21 July and DHHS publicly confirmed there were multiple cases at Base Backpackers on 26 July.
According to Base local GM Alex Hill, the last of the (now) six COVID positive guests was set to be transferred last Friday (31 July).
Alex told TWiSK that the Carlisle Street backpackers hostel was effectively closed but would reopen after a top-to-bottom COVID clean this week (subject to restrictions announced Sunday). 
'Its been very stressful, as you can imagine,' said Alex, himself a St Kilda resident with a young family.
He said even before the COVID cases that guest numbers were down 95% compared to last winter.
TWiSK applauds Alex for his pro-active and transparent information on social media.
He clearly wanted to be a good neighbour.
DHHS 26 July: 3 cases have been linked to Base Backpackers in St Kilda



Skills for young activists @ PECAN & PPP via zoom
Three sessions starting Wednesday 5 August
Don't let COVID distract you from climate issues, be part of these zoom skill sessions organised by local activist groups. Might come in handy during council elections. Aimed at young activists but 'wrinklies' are welcome. Free
Session 1: Building the Movement with Cat Nadel from YOUNG Campaigns
Wednesday 5 August, 6:30- 8:30 pm
Session 2: Making the Media with Jess Harwood from the Sunrise Project
Wednesday 12 August, 6:30- 8:30 pm
Session 3: Stepping Up
Wednesday 19 August, 6:30- 8:30 pm
RSVP 



No more FOMO about FOGO @ Elwood
First collection 6 August
Five hundred households in Elwood will soon be participating in Council's first organic waste collection trial.
And about time too.
Many councils already have bins for household organic waste, which dramatically reduces the volume of waste going to landfill.
More info
FOMO = Fear Of Missing Out
FOGO = Food Organics Garden Organics
FOMA = Frustration Of More Acronyms 🙂

Ron Peno & The Superstitions @ Memo live stream
Sunday 9 August, 7.30 pm
Great performer, great band, quality presentation by Renegade Films – $12 bargain
Tix



Pause, paint, share @ St Kilda
Thanks to local artist Carin Lavery for sharing this watercolor on Facebook. It reminded TWiSK of those romantic days of Lockdown 1.0, when we enjoyed the pause to be creative. Will we come to terms with long distance lockdown and start sharing the journey (rather than the bother) again?
Share with TWiSK
Visit Carin's website

'A Morning Ritual' by Elwood filmmaker @ Vimeo
View now 3 mins 
Just released, an intriguing 3-minute film by Elwood filmmaker Jack Peddy. In the film, a desperate man renews himself with a strange ritual. The tagline is "Sacrifice who you are for who you could become."
This film was selected for the opening night of last year's St Kilda Film Festival, and was also included in a swag of other festivals.
jackpeddey.com



Opinions wanted on foreshore future @ Elwood
Until Sunday 16 August.
While St Kilda Beach and the pier capture the headlines, Elwood foreshore is a local paradise for many. Afterall it is home to twelve clubs and associations, a restaurant, a wellness centre/cafe and a kindergarten.
Don't panic yet, Council plans to enhance the foreshore (as they do), and they want your views early in the process.
Have Your Say

Brooke Taylor & band plus Dalicados @ Memo live stream
Monday 24 August, 7.30 – 8.30 pm
A twin delight featuring the amazing Brooke Taylor & The Poison Spitting Gin Queens with the talented bunch that is Dalicados. Part of the Memo Mondays Series. Class local acts. $15
Tix
TWiSK says these gigs with Renegade Films are first rate, but the double bill deserves more than an hour airtime.




Crime does pay @ 27th Scarlet Stiletto Awards
Closing date 31 August
Over $10K in prizes is up for grabs by women crime writers with a killer story in their hip pocket, lap top or designer accessory bag.
Keep it less than 5,000 words or else the consequences will be deadly.
You'll have to slap down some cash to enter if you dare, $25/$20.
Start plotting stiletto sisters.
Entry form and details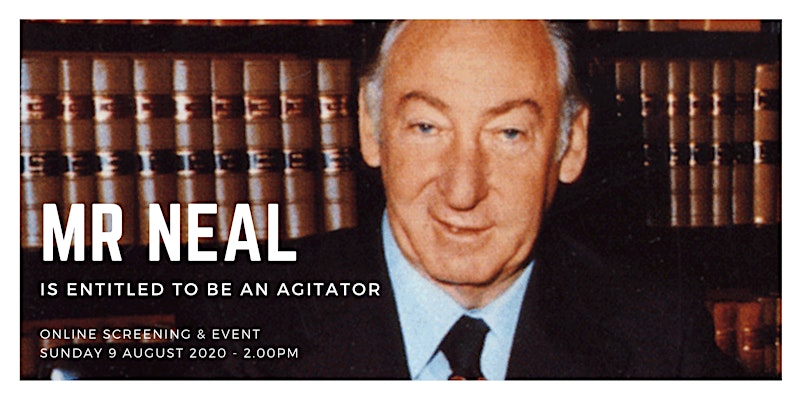 Mr Neal is Entitled To Be An Agitator @ Film Art Media
View from Friday 7 August, 5 pm
Zoom Q&A Sunday 9 August, 2 pm
Sorry, this has nothing to do with St Kilda.
But some readers will enjoy this trip down memory lane to examine the tragic and forlorn story of Lionel Murphy, politician, lawyer and judge.
Watch the 1991 documentary film, then join the Q&A with director, Daryl Dellora. Free
Register

Crawford & Gross, Horvath and Martin @ ALP for Port Phillip
It's official, the ALP launched it's campaign for the Council elections last week. The Labor candidates are as previously announced on TWiSK:
Anita Horvath for Lake Ward
Dick Gross and Louise Crawford for Canal Ward 
(Pictured above)
Peter Martin for Gateway Ward

Enrol to vote before 24 August
Voters have until 4 pm, Friday 28 August to enrol or update their details.
Check your enrolment is up-to-date – or enrol to vote for the first time at the Australian Electoral Commission
www.aec.gov.au
Many business owners can vote too
Business owners who pay rates (even through an agent or body corporate) may also be eligible to vote.
To claim your vote or check your eligibility, contact
Coordinator Rates and Valuations via Council's ASSIST team on 9209 6777
Visit TWiSK's election fact file for details
TWiSK Transparency Tests
Received so far
Progressive Port Phillip
Not replied so far
Rate Payers of Port Phillip (requested 20 July)
Visit the TWiSK election fact file for rolling updates

Previous COVID TWiSK newsletters
Monday 27 July – Sunday 2 August
Monday 20 July – Sunday 26 July
Monday 20 July – Sunday 26 July
Monday 13 July – Sunday 19 July
Monday 6 July – Sunday 12 July
Monday 29 June – Sunday 5 July
Monday 22 June – Sunday 28 June