Big week of music, art and theatre
FYI Council's big $$ plans for St Kilda

This Week in St Kilda #264

Papunya women artists @ Vivien Anderson Gallery
Brooke Taylor's long awaited album launch @ Memo
Musical Balconies @ Esplanade opposite Luna Park
Ron S. Peno & Cam Butler @ George Lane
Book early for Mirka after dark @ JewMu



Don't rely on Facebook, get TWiSK in your email every Sunday
TWiSK is always free, proudly independent and totally self-funded


Open mic @ Espy
Tuesdays from 7 pm
Take your chance in the Basement
Espy gig guide


Grief Lightning: A Satire In 78 Slides @ Gasworks
Tuesday 4 May, Friday 7 May and Saturday 8 May, 8 – 9 pm
Part-theatre, part-standup, part-PowerPoint Presentation.
One lecturer desperately tries to prove a popular 'Grease' fan theory: that Sandy drowns in the opening beach sequence and the rest of the film is her coma fantasy. $32 /$28
Tix
Creating a resilient and sustainable business @ Sustainable Business Network breakfast webinar
Wednesday 5 May 2021, 9.00 am to 9.30 am
Breakfast with Jason Clarke, founder of Minds at Work, as he talks about how businesses can reinvent and reimagine themselves in a changing climate.
No need to book – click this link on the day
Password: Creativity

Pinpanyi Ngarrirra – Flashing through the Ground @ Vivien Anderson Gallery
Wednesday 5 May, 6 – 8pm
A collaboration of two senior Papunya women artists interpreting the song cycle of Kalipinya through paintings.
The artists and the art centre manager will be flying in from Papunya to attend the opening.
View online 



Rebecca Barnard & Billy Miller's Sing-a-Long Society @ Memo
Wednesday 5 May, 7 pm
Fun with friends. $25
Tix



Book Launch: Eurydice Speaks @ Readings
Thursday 6 May, 6.30 pm
Celebrate the launch of Claire Gaskin's Eurydice Speaks.
Free but book please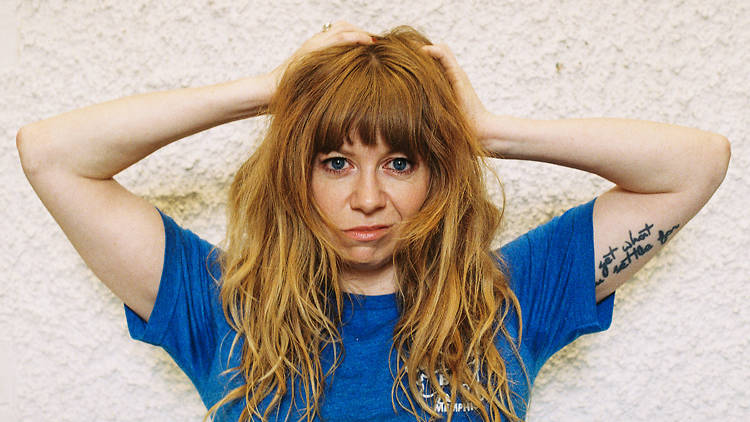 Brooke Taylor album launch @ Memo
Thursday 6 May, 7.30pm
Classy local songstress, Brooke Taylor and her band 'The Poison Spitting Gin Queens' will finally be performing her debut album – 'It's The Little Things' which rocketed into the #2 spot on the Australian Independent Album Charts when it was released in July last year. $20/$15
Tix


Rob Snarski & Shane O'Mara @ George Lane
Friday 7 May, 6 – 11 pm
Rob Snarski returns to St. Kilda to play George Lane in support of his new double album Song Gifts with long-time collaborator Shane O'Mara.
Tix


Nina Ferro Presents: 'Lady Soul' The Songs of Aretha Franklin @ Memo
Friday 7 May, 7.30 pm
Nina is international standard class. Accompanied by her band 'Soulville', Nina Ferro pays tribute to Aretha Franklin. $50 / $35
Tix

James Reyne @ Palais
Friday 7 May, 8 pm
'The Boys Light Up 40th Anniversary Tour' with Tracey McNeil and The Goodlife as support.
Rescheduled from November 2020.
Tix


Musical Balconies @ Esplanade opposite Luna Park
Saturday 8 May, midday until evening
St Kilda residents host a dozen terrific local musicians to play sets from jazz to blues to classical from St Kilda balconies.
For more info on the artists and the Musical Balconies project



NatureSpot citizen science for all the family @ St Kilda
Saturday 8 May, 10 am: St Kilda Botanical Gardens, St Kilda
Saturday 8 May, 1 pm: St Kilda Beach & Breakwater, St Kilda
Be part of a citizen science survey of local flora and fauna.
Bring your phone and curiosity spot the living creatures.
All events are 1.5 hours survey sessions.
No prior knowledge required, just bring a phone or camera and curiosity!
Family friendly and suitable for all ages.
Also …
Tuesday 4 May, 1 pm: Te-Arai Reserve, East St Kilda
Thursday 6 May, 1 pm: Elwood Tea Tree Reserve, Elwood
Register 



Canyon celebrate 51 years of CSN&Y 'Deja Vu' @ Memo
Saturday 8 May, 7:30 pm
If you know who CSN&Y are, this is for you. $45/$35
Tix


Greek Legends of the 20th Century @ Palais
Saturday 8 May, 8 pm
Celebrating 200 years of Greek Independence, the cream of Greek/Australian singers, dancers, and musicians pay tribute to Hellenic musical icons.
Tix


Ron S. Peno (Died Pretty) & Cam Butler @ George Lane
Saturday 8 May, 6 – 11 pm
Big voice in a small room!
Tix


St Kilda Repair Cafe @ Ecocentre
Sunday 9 May, 2 pm to 5 pm
Bring your broken household items to the Repair Cafe!
Info


Mother's Day Cairo Club Orchestra (2021) @ Memo
Sunday 9 May, 3 pm
Nichaud Fitzgibbon and the Cairo Club Orchestra bring you an afternoon of nostalgic Big Band Jazz. $45/$30
Tix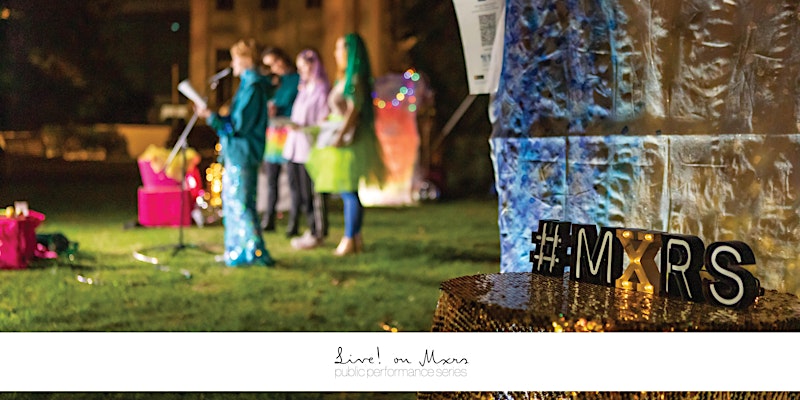 Live! on MxRS – Public Performance @ J Talbot Reserve
Sunday 9 May, 5.30 pm
Bring life back to the laneways through community performance.
The event is divided into two parts – the first half invites participants to join and practice playing a role with a live musician setting the mood. The second half is the performance to the spectators. Free,
Tix
Laneways Homeways exhibition @ Space2b's Face2face
During May
Launch Thursday 13 May, 6 – 8 pm
View the next instalment of face2face, where two artists from different backgrounds collaborate. This month brings together Rahila Zeeshan who grew up in Karachi and Sandra Tobias whose family arrived in Melbourne from Ireland & England in the 1950s.
Info
144 Chapel St

On going
The Gospel According to Jesus, Queen of Heaven @ Theatre Works
Until 8 May
A revolutionary queer ritual in which bread is shared, wine is drunk and familiar stories are reimagined by a transgender Jesus. Perfect for the parish hall!
Tix

The Cane @ Red Stitch
Until 11 May
Ravenhill's darkly humorous meditation on institutionalised violence examines how we judge the past, with its different values, by the standards of the present.
Featuring Jessica Clarke, Caroline Lee & Dion Mills. $57/$31
Tix


Bay Windows – outdoor photo exhibition @ Gasworks Arts Park
Until Sunday 27 June
Bay Windows is a new outdoor exhibition with 72 images featuring the buildings, beaches and bustle of the 'hood.
Vote in the people's choice awards.
Info



Three shows @ Linden
Until 16 May,
Moving on from the Postcard Show, Linden has works from three impressive artists:
Ash Keating > Duality; Troy Emery > Sonder; and Nicholas Folland > Burn Down The House
Linden New Art
Linden hours Tuesday – Sunday
Session 1 > 11.15 am – 1 pm
Session 2 > 2 pm – 3.45 pm
Soon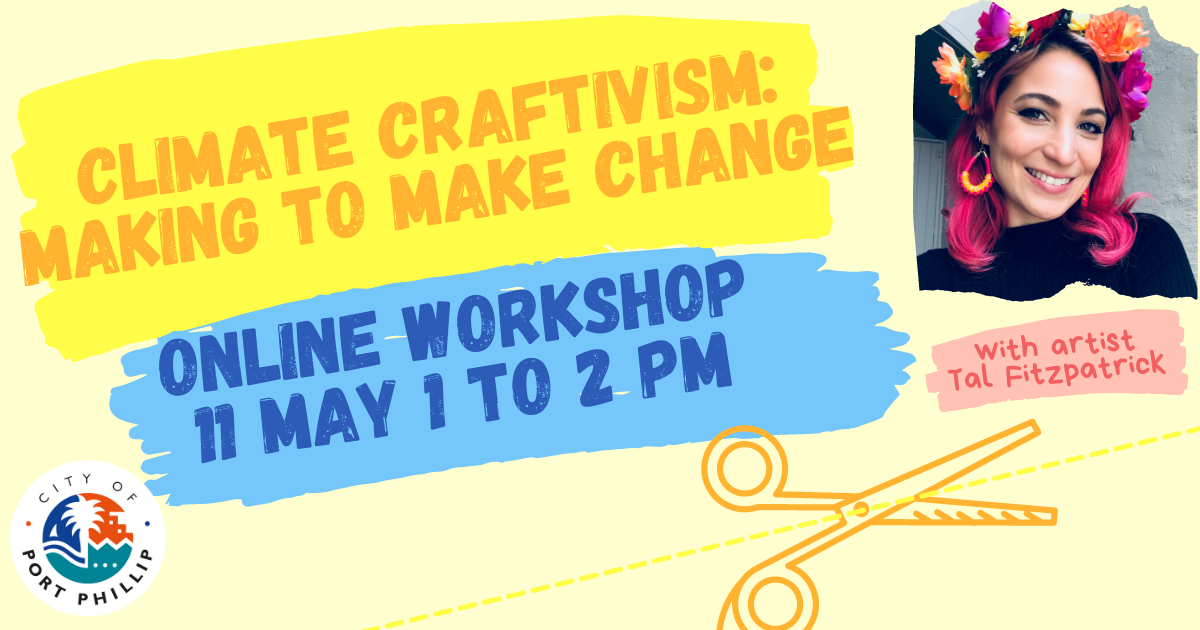 Climate craftivism: Making to make change @ Sustainability team online
Tuesday 11 May,1 PM to 2 PM
Find out how craftivists are changing the world, one stitch at a time. Free hosted by the Sustainability team at the City of Port Phillip
Tix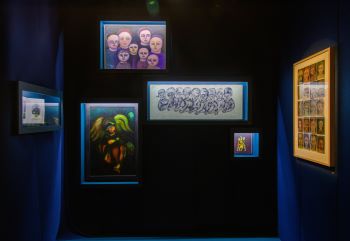 MIRKA After Hours @ Saturday Night at JewMu
Saturday 15 May: 6:00 – 7:45 pm, 8:00 – 9:15 pm
To celebrate International Museum Day and the spectacular exhibition MIRKA showcasing the life and artistry of the wonderful Mirka Mora, JewMu is opening for two evening sessions of MIRKA. $20 / $15
Book now 
St Kilda Film Festival @ Astor and Alex
From 20 May – 29 May
After being online last year, the St Kilda Film Festival is back in cinema mode at the Astor and Alex.
Info and tix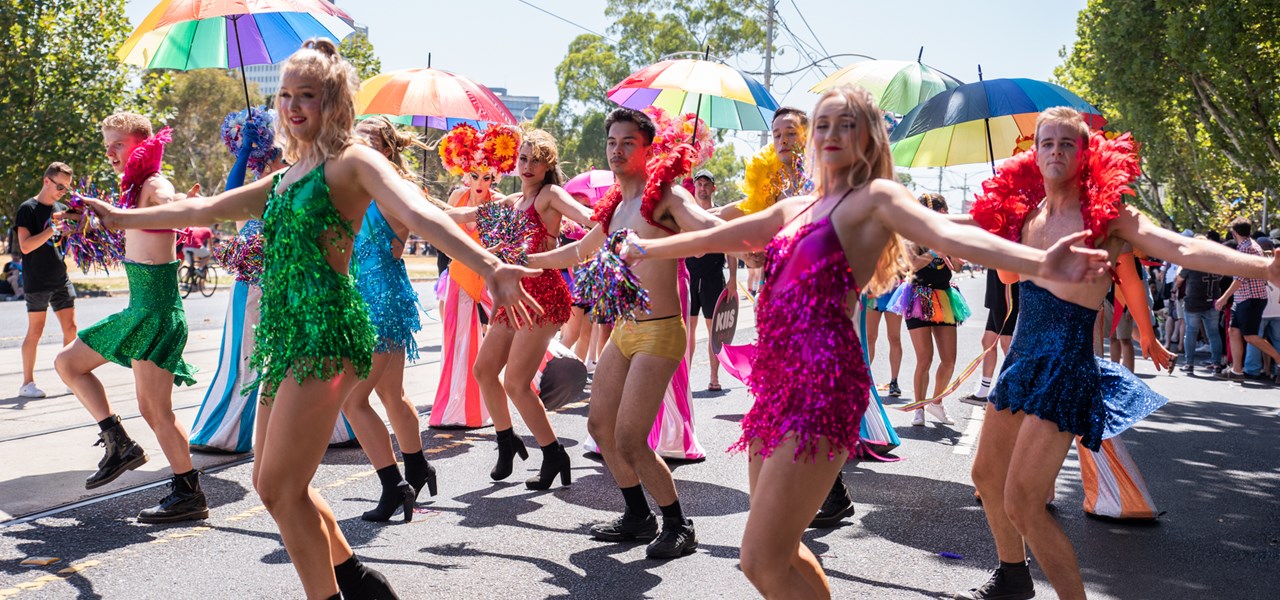 Pride March @ Fitzroy Street
Sunday 23 May, 11 am – 1 pm
March organisers, Midsumma are encouraging audiences to attend/view the march in only two ways:
Book into a Fitzroy St venue to watch the parade
Watch the parade from their homes or a participating venue via live-stream from the Midsumma Facebook Page from 10 am.
Check for latest info


What's Council got planned for St Kilda?
The latest draft Council Plan 2021 – 2031 includes works right across Port Phillip.
FYI TWiSK has pulled out the major St Kilda projects (valued at over $550K).
The italicised texts are TWiSK editorial comments
View more details and comment at Have Your Say online until 23 May 
2022 promises

Palais Theatre and Luna Park Precinct Revitalisation *
$3,850,000
Announced during COVID and originally set to be complete by February 2021.
This is the only mention of the Triangle area in the four or ten year plan.
St Kilda Marina Project
$1,660,000
Presumably works associated with the new leaseholder and upgrade.
This is a big deal after 50 years of looking the other way. 
Palais Theatre Backstage Rectification
$920,000
Rotary Park Play Space Development 
$715,000
This is a pocket park located adjacent to St Kilda Beach near the archway.
It's been talked about for years.
Fitzroy Street Public Toilet
$542,000
OMG this has been promised for over a decade and never delivered.
Cross your fingers (and legs) for a miracle.
2023 promises


EcoCentre Redevelopment 
$5,540,000
Upgrading the existing EcoCentre on the grounds of the Botanical Gardens.
Council has pledged half the cash but needs the state or feds to put up the rest.
Palais Theatre Tunnels Rectification
$1,620,000
Hostile Vehicle Mitigation Acland Street Plaza
$1,090,000
Words fail TWiSK here. Is the the right priority for action on this lack luster plaza?
Fitzroy and Park Street Traffic Signalisation 
$925,000
2024 promises
St Kilda Foreshore Infrastructure Upgrade
$3,600,000
Presumably to complete the boardwalk project that was partially done in 2005/6, better connecting the beach, Skate Park and upgraded Marina – much needed.
St Kilda Adventure Playground Upgrade
$2,762,000
Both CoPPs adventure playgrounds are getting upgraded.
Welcome, but will millions add to the adventure?
Fingers crossed
2025 promises
St Kilda Pier Foreshore Upgrade
$3,360,000
Presumably to match the State's upgrade of the Pier (details design of which started in June 2020). Construction of the new pier is scheduled for mid 2021 through to late 2023, after which demolition of the old pier will start
Details of State work on Pier – this is a big deal
Video 
2026 promises
St Kilda Library Redevelopment
$11,000,000
This long-awaited upgrade was foreshadowed in the draft Library Action plan awaiting council approval.

Crowd sourcing the analysis
If you've got a specific issue with the budget or feel something should be changed or challenged, TWiSK would like to know.
Contact Greg 0418 345 829 gday@gdaystkilda.com.au


Greg Day
Happy to chat anytime 0418 345 829
Content suggestions and community questions are always welcome.
gday@gdaystkilda.com.au
Recent editions
Monday 26 April – Sunday 2 May
Monday 19 April – Sunday 25 April
Monday 12 April – Sunday 18 April
Monday 4 April – Sunday 11 April

This Week in St Kilda respectfully acknowledges the Yaluk-ut Weelam Clan of the Boon Wurrung. We pay our respect to their Elders, past, present and emerging. We acknowledge and uphold their continuing relationship to this land.