Postcard Show opens in real life @ Linden
This Week in St Kilda #246
Heart of St Kilda @ Online for Sacred Heart Mission
Live music back @ Memo
Comedy back @ Espy
State budget local news by TWiSK
Nick Cave movie @ Astor
Libraries open more @ St Kilda and beyond
Luna Park is back at weekends


Weekends are back @ Luna Park
Until Sunday 13 December, 11 am – 5 pm
Luna Park has re-opened for weekends until 13 December with a 25% capacity and strict COVID safe rules.
Luna Park will also be open for school groups Monday – Friday 10 am – 2 pm.
More info 

Australia's low-carbon opportunity with Ross Garnaut @ PECAN
Tuesday 1 December, 7 pm
Hosted by Port Phillip Emergency Climate Action Network, this online forum features a Q&A with Ross Garnaut, one of our most respected climate and energy policy experts.
Free


Get a glimpse into the future @ TheatreWorks
Tuesday 1 December, 7.30 pm 
Get set for theatre Glasshouse style.
Theatre Works will re-emerge with intimate in-the-round setting in 12 custom made booths that put the comfort and safety of audience and performers at the forefront, without compromising the experience at the theatre.
Audiences will start to enjoy the Glasshouse experiences from the first week of January with a new Fringe Replanted program.
Watch online www.facebook.com/TheatreWorksStKilda
or www.twglasshouse.org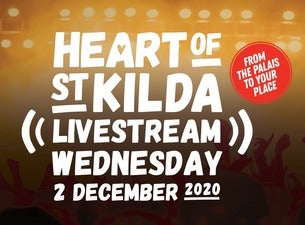 Heart of St Kilda @ Sacred Heart
Wednesday, 2 December, 8 pm Live stream
Despite restrictions … the show must go on!
A blend of live show and recorded spots with special guests like Billy Bragg this gig has a stunning line-up of Australian and international musicians and comedians.
The Sacred Heart Mission's 13th annual Heart of St Kilda Concert raises money for their Meals Program. $42.90
ticketmaster.com.au



Idiot Prayer: Nick Cave Alone @ Astor
From Thursday 3 December, various times
A special man, a great venue. Closes Tuesday 8 December
Single feature, COVID seating restrictions
Tix and session info
The Red Hand Files
Here's link for fans of Nick, it's a website of his personal responses to messages from the public – it's truly amazing.
Warning, you could get absorbed for hours.
www.theredhandfiles.com

Malcolm Gartside – Genius Loci @ Brightspace
Two openings: Thursday 3 December (6.30 – 8.30 pm) & Saturday 5 December (1 – 3 pm)
"Serene oils on canvas" by Malcome Gartside.
More info
Exhibition: 3 – 20 December
8 Martin Street, St Kilda. 12 noon – 5 pm daily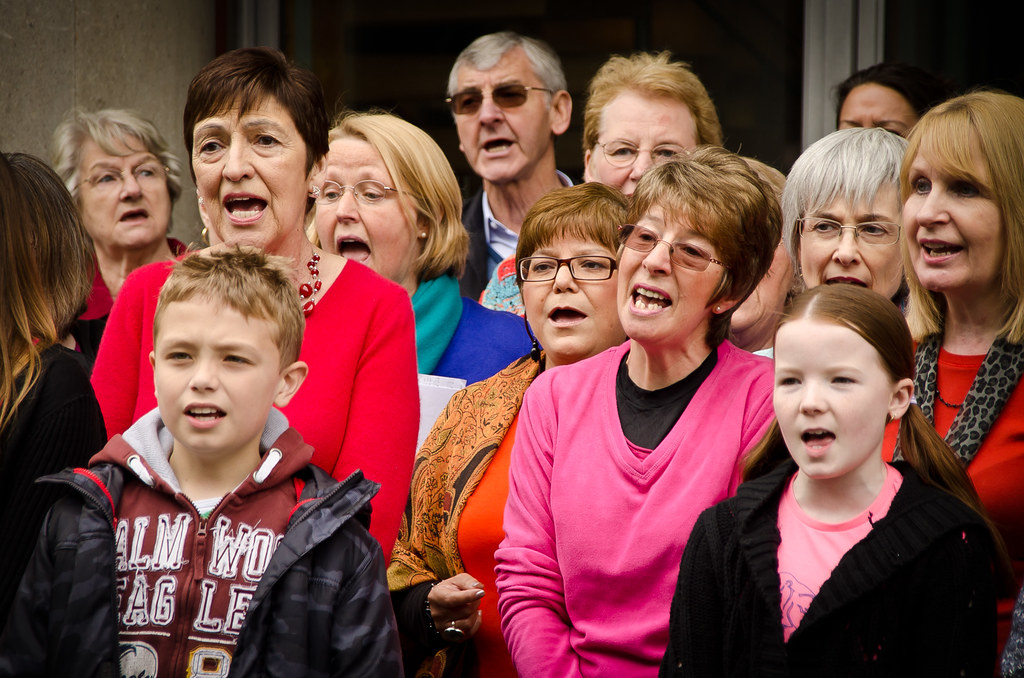 Christmas Concert & Singalong at Home @ Elwood Community Choir
Friday 4 December, 7 pm – 8 pm
Via Zoom presented by Elwood Community Choir, led by Jeannie Marsh in collaboration with Holy Trinity Balaclava and Elwood
Plus the choir will lead a SINGALONG of Christmas Carols and Christmas songs
Please email christmastreefest@hotmail.com by 1 December to register.
You will be sent the Zoom link, and singalong word-sheets.



The Music Of Van The Man @ Memo
Friday 4 December, Early show 7.30, late show 10 pm
Memo is back with live audiences split over two sittings plus a streamed show too!
The live shows will have separately ticketed early and late sets, with the first set streamed online as well.
TWiSK has seen this show and can testify that Joe Creighton and his 7-piece band will take you joyously and faithfully into the mystic.
$55/$45 for each live session, $15 online
Tix and info


Postcard show premiers at re-opening @ Linden
From Saturday 5 December, bookings required
Book a spot and join the return to Linden Gallery in COVID safe style.
There will be 2 sessions daily for a limited number of visitors:
Tuesday to Sunday
Session 1 > 11.15 am – 1 pm
Session 2 > 2 pm – 3.45 pm
Book your visit here
TWiSK sponsors the Postcard Show Best St Kilda Artwork Prize



Jack Howard's Epic Brass @ Memo
Saturday 5 December, Early show 7.30, late show 10 pm
A celebration of the great horn gems of Australian rock – from Hunters, Oils to The Saints, The Laughing Clowns and Painters And Dockers.
An incredible set list of killer brass tunes.
Two one-hour shows nightly, plus one hour live stream. $50 / $12 live stream
Tix and info



Broderick Smith & Michael Waugh @ Memo
Sunday 6 December, first show 3 pm, second show 5 pm
Two really great Australian singer-songwriters come together for the first, Memo's Song Sessions.
Live Stream hosted by special guest Derek Guille.
$45 per show / $12 stream
Tix and info



Comedy @ The Espy
Sunday 6 December and Sunday 13 December, 6.15 pm
Comedy is back at The Espy, presented with the Melbourne International Comedy Festival.
Laugh with friends in seated cabaret style with your first drink and delicious treats from The Espy kitchen included. $48 pp at tables 2, 4, 6 or 8 person tables
Tix and info


Library open more @ St Kilda
From 30 November, longer hours, more services, self-timed visits
Using the St Kilda Library will be easier from today – bravo.
Visitor limits are higher, and the time limit still applies but it is now self-regulated.
There also limited bookable seating and bookable PCs.
Port Melbourne, Emerald Hill and Middle Park libraries are also open
Keep up-to-date with changes 
Town Hall service counter open @ St Kilda
Monday to Friday, 9.30 am to 4 pm
The St Kilda service desk is open with a 10-customer limit.
The counter at Port Melbourne Town Hall remains closed, while South Melbourne Town Hall is closed until further notice.
Community centres and meeting rooms remain closed until further notice.
Keep up-to-date with changes



Silent auction scholarship fundraiser @ Friends of Suai/Covalima
Until Sunday 6 December
Grab a festive gift and help our friends in Suai/Covalima, East Timor.
Bid on a range of gift packages and contribute to their scholarship program.
Auction link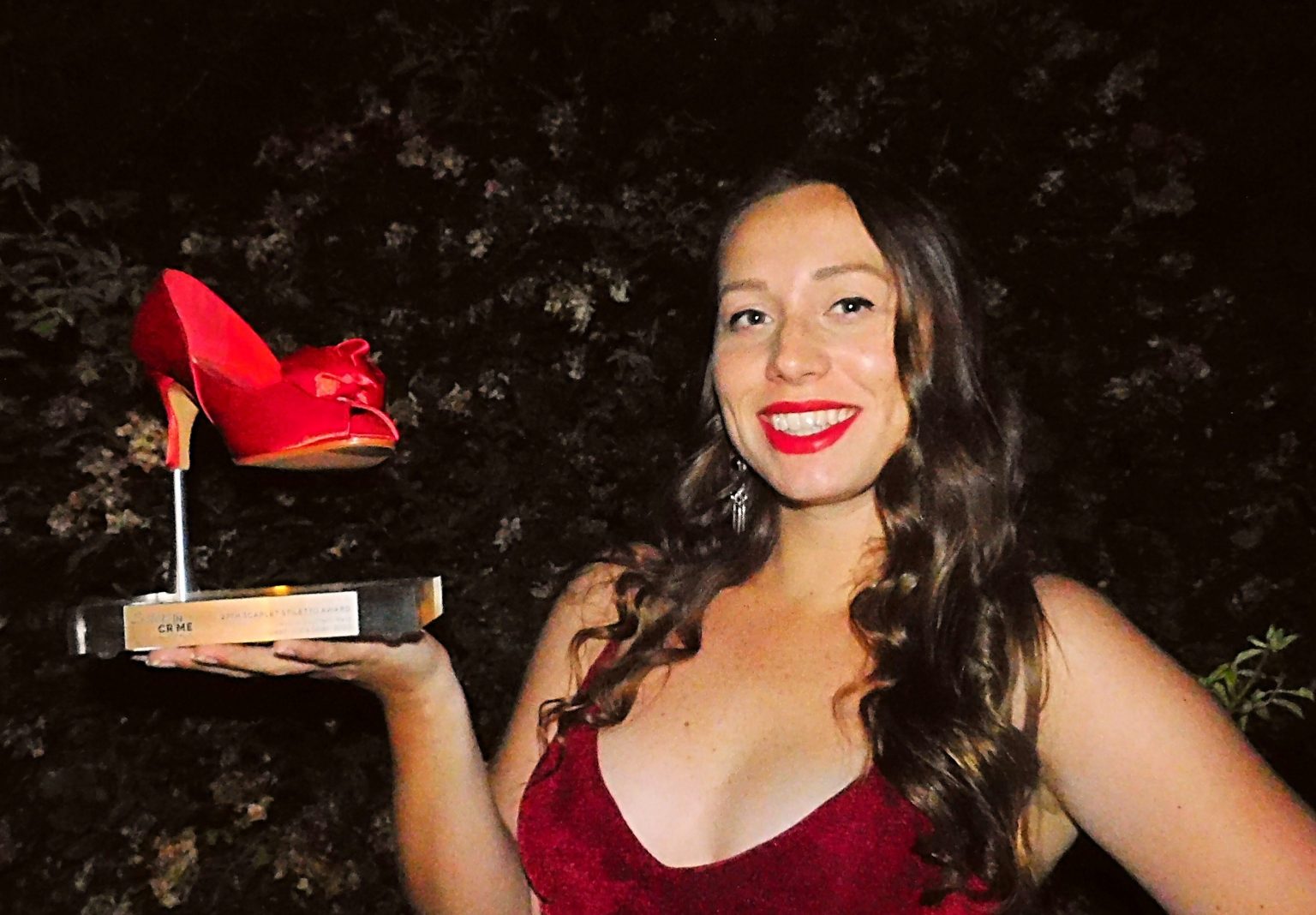 Crime pays for winners @ Sisters in Crime Scarlet Stiletto Awards
Twenty-five-year-old Bermagui writer, Jessica Southern-Reid, has won Sisters in Crime's 27th Scarlet Stiletto Short Story Awards.
Read about all the winners 
View the award presentation by Nadine Garner and Jane Clifton (just over 1 hour)


Rent free space to create @ Fitzroy Street
Six prime spaces are up for rent free tenancy on Fitzroy Street in a bid to make the street more attractive to both locals and visitors.
The opportunity is ideal for makers, creators, artists and social enterprises.
Go online to check the criteria and get in an Expression of Interest ASAP.
Fingers Xed there could be activity in place before the New Year.
Expressions of Interest are now open 
Contact Dan Dealy Hewitt
Renew Fitzroy Street project manager
fitzroystreet@renewaustralia.org

Soon ..



Davey Lane @ Espy
Three shows starting Wednesday 9 December
This is a welcome return to live music at the Espy. Bravo. $25
Tix and info


Framed on Zoom @ City of Voices
Wednesday 9 December, 6 pm zoom (approx. 30 minutes)
Throughout 2020, inclusive theatre group City of Voices has met weekly on Zoom. Now, as this strange year draws to a close, they are keen to share their work in progress with friends and supporters. Framed is poetry, movement, comedy improv and an introduction to 'The Experts', a group of quirky characters that know, well, everything about everything. Free
Email cov@pmnc.org.au to receive a link.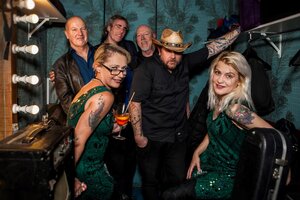 Four big shows coming @ The Fyrefly
Bookings from Monday 23 December
The lights are set to shine again at the Fyrefly below the Newmarket Hotel in December. Enjoy music in style, with dinner and show options. Rumoured by local experts to be have the best venue toilets in St Kilda!
Friday 11 December
Jack Howard & The Ambassadors of Love present 'Bacharach & Beyond'
Saturday 12 December
Phil & Denzil Para
Friday 18 December
Michael Spiby, Jimmy Cupples and James Ryan
Saturday 19 December
Dalicados
Tix 


Local projects hard to find in the recent State Budget
Reporting of local budget initiatives were 'lost' in the mega spending narrative about the latest state budget.
Here are some the local to Port Phillip projects funded in last week's State Budget:
$3.1 million for Princes Pier;
$9.3 million to upgrade the Port Phillip Specialist School;
$65,210 to St Kilda Coast Guard for a major overhaul of their secondary vessel; and
improved visitor facilities at Albert Park.

Big bucks for big housing build
The government also created a number of buckets of money that Council and community can bid for.
The largest being the $5.5 billion Big Housing Build – focusing on affordable and social housing – which aims to build 12,000 much needed homes.
According to local MP Martin Foley, Port Phillip is one of 21 priority local government areas for project funding.
TWiSK looks forward to a flow of good news about social and affordable local housing, especially in the St Kilda and surrounds area.

TWiSK surprise with a twist
A welcome surprise for TWiSK was the massive $1.4 billion to buy 100 new accessible trams – ding ding!
But the joy was quickly replaced by concern – where are the plans to have more accessible tram stops?
In October, the State Auditor General released a timely and shocking report on accessible tram services. The AG found that only 15 per cent of tram services are accessible. But even more concerning was their conclusion that the State had no plan to meet its own accessibility targets. Maybe next budget?
Read the AG's report

This Week in St Kilda respectfully acknowledges the Yaluk-ut Weelam Clan of the Boon Wurrung. We pay our respect to their Elders, past, present and emerging. We acknowledge and uphold their continuing relationship to this land.