Special Queens Birthday weekend extended coverage
Long weekend agenda? Fury @redstitch or Jimmy Barnes @PalaisTheatre on Saturday, Tex @memomusichall on Sunday and recover with a Pie night at Pontoon on Monday.
This Week in St Kilda

Mabo Day celebration @ St Kilda Town Hall
Monday 4 June, 11 am – 2 pm
Concluding Reconciliation Week with a performance of traditional Torres Strait Islander dance.
99 Carlisle Street, St Kilda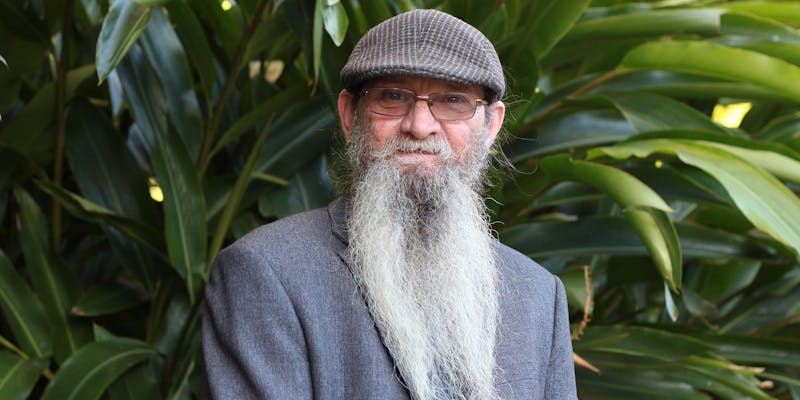 Forest Gregory @ Library
Tuesday 5 June, 6.30 pm
Gregory P. Smith lived as a recluse in near-total isolation for ten years in northern New South Wales, foraging for food, eating bats and occasionally trading for produce. Hear him discuss his uplifting memoir of this experience.
Free Bookings required

Citizens of the World exhibition @ Space2b
Wednesday 6 June – Friday 29 June,
Tuesday to Monday 10 am – 5 pm, Saturday 10 am – 2 pm
Six artists from refugee backgrounds focus on the idea of belonging in a new country.
Opening and performance Friday 8 June 6 pm – 8.30 pm
Special performance by Samaneh, Leila and Azizeh, based on their successful event at the NGV 'The Whirling' 
Free
www.space2b.com.au
144 Chapel Street, St Kilda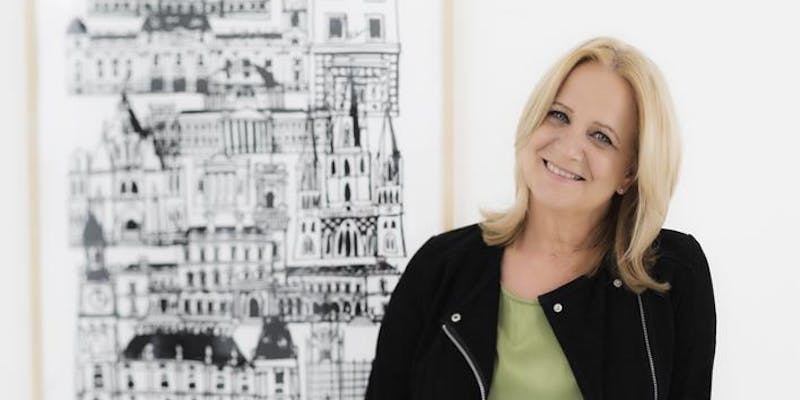 Maree Coote on the art of Melbourne @ St Kilda Library
Wednesday 6 June, 6.30 pm – 7.30 pm
Maree Coote discusses the representation Melbourne in Art. Free
Book early

Stan 'Yarra' Yarramunua @ Readings
Thursday 7 June, 6.30 pm
Stan is an internationally successful artist, musician, entrepreneur and charismatic Yorta Yorta man who grew up in Melbourne. Stan definitely has a story to share.
Free but book please 

Kubrick's 2001 Space Odyssey @ Astor
From Friday 8 June – Sunday 24 June
Mon – Fri  7.30 pm / Sat & Sun 2 pm & 7.30 pm
50th anniversary screening in glorious 70mm. "Open the pod door Hal" and journey back to Stanley's future.
TWISK saw this first in Form 1 at Syndal High School – it blew our minds.
Tix and info

Working Class Man: An Evening of Stories & Songs @ Palais
Saturday 9 June, 7.30 pm
Oz rock icon, Jimmy Barnes, using his yarns and his music to reveal the truth behind Australia's greatest rock'n'roll story.
Info 

George Telek Benefit @ Memo
Saturday 9 June, 7 pm
George Telek benefit with Not Drowning, Waving & The Underground Lovers.George has been at the forefront of the Pacific music scene for the last 40 years. $50/$35
Tix 

St Kilda Repair Café @ EcoCentre
Sunday 10 June, 2 pm to 5 pm
BYO broken items – the repair experts love a challenge.
Info
55 Blessington Street, St Kilda

Tex Perkins & The Fat Rubber Band @ Memo
Sunday 10 June, 7.00 pm
Tex's has an exciting new band with Matt Walker. It's a blues swamp-groove kinda thing – hubba hubba.$42/$33
Tix

Mohanlal Star Nite 2018 @ Palais
Monday 11 June, 6 pm
Bollywood legend Lt Colonel Padmasree Bharath Dr Mohanlal, star of over 350 films, in an all-star night.
Tix and info 

Pie and footy night @ Pontoon
Monday 11 June, game time
Catch the Demons vs Pies and have a special pie baked by head chef Rhys Hunter.
Pie and chips $16.
Only on mid-week footy nights, including Thursdays 14 , 21 and 28 June.
Info and bookings
Coming soon


Launch of Liz Porter's latest forensics book @ Readings
Wednesday 20 June, 6.00 pm
Witness the launch of Liz Porter's latest forensics book Crime Scene Asia.
Free RSVP by Monday 18 June and get a glass of wine
Ongoing

Fury @ Red Stitch
Until Sunday 1 July
Personal sacrifice and responsibility are pitted against political correctness in a new play by Joanna Murray-Smith. $55/$38/$28
redstitch.net

The Nightingale and the Rose @ Theatre Works
Until Sunday 10 June
Told through a highly stylised, bombastic and queer aesthetic, Little Ones Theatre's exploresOscar Wilde's most bewitching and melancholic fairy tale, highlighting idealistic and cynical perspectives of love with all his decadent symbolism and cheeky wit. $45/$37
Tix

Fusion @ Laneway Artspace
Until 10 June, 10 am – 6 pm
Check the latest photography from the St Kilda Community Housing Photography Group. Under the guidance and leadership of award-winning Fine Art Photographer Carmel Louise, this group of talented photographers explores disparate perceptions and comprehensions, which ultimately combine into a visual language.
The Laneway St Kilda
148A Barkly Street, St Kilda (up the red brick laneway between St Kilda Cycles and Petbarn)
Image: The Wall by Barbara Jandrich.

Puffs @ Alex
Until Sunday 17 June
Off-Broadway comes to Fitzroy Street in a show about the other kids at the Harry Potter Wizard School.
Tix and info