New lines on the political map for St Kilda
This Week in St Kilda #273

Pamper The Penguins (Ages 12 to 18) @ St Kilda Pier
Tracey Harvey's Pony Express @ Claypots
Raw Brit in the arvo @ Memo

Like this page?
Forward it to your friends, and let them know they can sign up here.
TWiSK is always free, proudly independent and totally self-funded

All events subject to COVID updates!
Fingers Xed
News flash
Pride Centre online launch event
Sunday 11 July, 10.45 am – 12.15 pm
These are three ways you can view the long awaited live stream: 
1. Online – Victorian Pride Centre website
2. On the Victorian Pride Centre Facebook page & invite your buddies over for brunch or
3. At one of these St Kilda venues
The Prince Hotel
Luna's Food & Wine Bar
St Kilda Library
Live link



Tracey Harvey's Pony Express @ Claypots
Tuesday 6 July, 8 pm
High drama musical express from a local favorite. $10
213 Barkly Street, St Kilda



Joe Monteleone: Breaking the Barriers @ Gasworks Foyer Gallery
Tuesday 6 July – Sunday 25 July
A series of touchable linocuts and limited-edition prints celebrating iconic landmarks of the Emerald Hill precinct, such as the South Melbourne Market and other historic buildings.
Each artwork has been painstakingly created by Deafblind artist, Joe Monteleone.
Artist Talk with Auslan interpreter: Saturday 24 July, 2 pm.
Info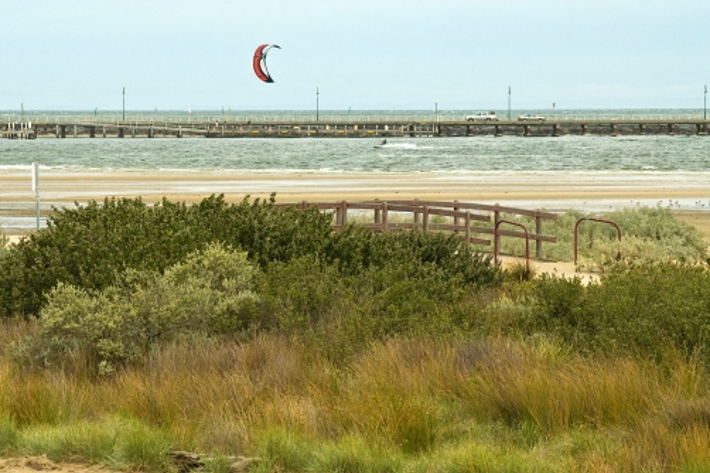 EcoCentre Revegetations (2 hours) @St Kilda West Beach
Wednesday 7 July, 10 am and 12.30 pm
Discover the unique Indigenous flora and ecosystems of St Kilda West Beach.
Help explore and identify a variety of plants and take part in weeding and propagation activities.
Free but please book:
Morning Session (10am to 12pm)
Afternoon Session (12:30pm to 2:30pm)
ecocentre.com


EcoCentre Pamper The Penguins (Ages 12 to 18) @ St Kilda Pier
Wednesday 7 July, 10 am – 12 pm
Are you aged between 12 and 18?
Join The EcoCentre on St Kilda Pier to make a difference for our Little Penguin friends.
Get exclusive access into the penguins' restricted nesting zone to transport sand to the end of the pier and replenlish their habitat by helping grow native flora from cuttings. :
Free event
Bookings essential
ecocentre.com


Rebecca Barnard & Billy Miller's Sing-A-Long Society @ Memo
Wednesday 7 July, 7 pm
With spontaneity the key ingredient, Rebecca and Billy use their legendary singing and performing ability to create a singalong night that has been sold out for several years. $25
Tix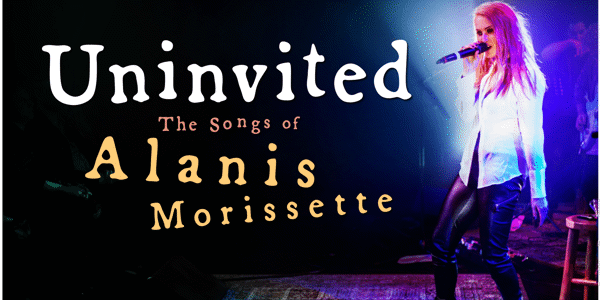 Uninvited: The Songs of Alanis Morissette @ Prince
Friday 9 July, 7.30 pm
Uninvited celebrates the music of Alanis Morissette with Melbourne vocalist and musician Katie Weston.
$59
Tix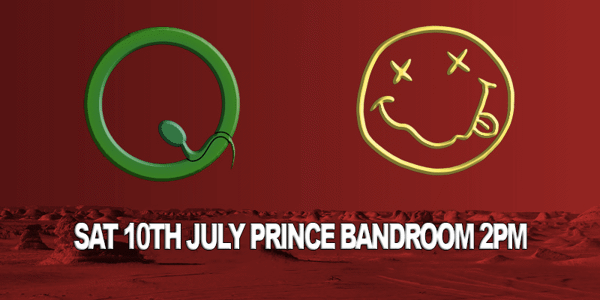 Teens of the Stoned Age (Debut Show!) + Nevermind @ Prince
Saturday 10 July
The debut show of Queens of The Stone Age Tribute Act "Teens of The Stoned Age" featuring a layered 5-piece line-up of seasoned musicians on the Tribute scene
With Nirvana Tribute act "Nevermind". $12.95
Tix
Eucharist & fellowship @ Christ Church St Kilda
Sundays 
9 am Parish Eucharist
11 am Gathering for fellowship
14 Acland Street


Raw Brit "It's Been a Long Time Since We Rock And Rolled" @ Memo
Sunday 11 July 3 pm
Friday's show has sold out!
With Saturday to recover, the band are back for more Raw Brit on a Sunday arvo. $50 / $40
Tix
When The Rain Stops Falling @ Theatreworks
12 July – 31 July
Alice Springs. 2039. A fish falls from the sky – it still smells of the sea. It's been raining for days and Gabriel York knows something is wrong.
When the Rain Stops Falling unfolds like a puzzle to be solved. Told through the interconnected stories of two families over four generations; between a prediction in London 1959 and its outcome in Australia eighty years later.
Tix


Sisters in Crime's Carmel Shute @ Alex Café: Accidental Writer
Video on demand 
Sisters in Crime is the book group that's launched a thousand crime novels! Hear co-founder Carmel Shute filmed at St Kilda Alex Café and interviewed by .Dick Gross and Susan Berg.


Symbiocene exhibition @ Gasworks
Until 25 July
Paintings, poetry and sculptures by Karen Hopkins.
"Inspired by our symbiotic relationship with the earth its fragile ecosystems and its relationship to our inner and outer worlds and explores the importance of living together with care and respect for the earth and all life in an everchanging world."
Angela Robarts-Bird Gallery
Tour on Smartify



Symbiocene Workshops @ Gasworks
11 July – 19 July – four different workshops
Creating meaning with Eco-Art workshops with artist Karen Hopkins and Ecopsychologist Deb Punton.
Take a journey to explore nature, art, and connection with our natural world and each other using Eco-Art methods. $25 each
Bookings

Dance like no-one is watching @ Qoya (pronounced K-oya)
Wednesday nights 7.15pm – 8.45pm
Are you a woman who loves to dance but feels a bit uncoordinated?
Do you want to dance in a safe space without judgement or shame?
Look no further than Qoya (pronounced K-oya). Their classes are a place for you to come as you are, to embrace yourself, to let loose and to find the most pleasurable ways to move your body. $25 
Sign up to their newsletter at www.sunrangesqoya.com.au to get 50% off your first class!
Jibasso Dance Studio (upstairs)
252 St Kilda Rd, St Kilda
Bay Windows Winners Announced @ Gasworks
Congratulations to the three winners of the Bay Windows Outdoor Photography Exhibition
Jaiden Frangou-Mayer – People's Choice Award
Sally Paterson – Gasworks Photography Award 
Alicia Simons – Victorian International Container Terminal Youth Award


New lines on the political map for St Kilda?

Amazingly, and seemingly coincidently, the boundaries effecting St Kilda's representation in State parliament, Federal parliament and Indigenous traditional ownership have just changed or are about to change.

Bye bye Albert Park, welcome to Prahran?
In State parliament, most of St Kilda is located in the lower house district of Albert Park represented by Labor's Martin Foley, while parts of East St Kilda are in the Prahran district represented by Greens Sam Hibbard. 
In a surprise move, the Electoral Boundaries Commission has recommended shifting all of St Kilda and West St Kilda into the state district of Prahran.
This would transfer of 11,528 electors from Albert Park to Prahran.
Some local voters in Elwood will stay in Brighton, and others in Balaclava will stay in Caulfield.
Before the redistribution is finalised later this year, community submissions are invited until 30 July.
https://www.ebc.vic.gov.au/

Macnamara loses only Windsor
Despite anticipation in Green circles reported in The Age assuming that the Federal redistribution would carve off the Eastern parts of Macnamara (including Caulfield), the final redistribution turned out to be less dramatic with only a small section of Windsor shifted to Higgins.
This news was warmly received by current Macnamara MHR Josh Burns who lives in Caulfield.
Josh told TWiSK that he's honoured to represent a diverse electorate from Port Melbourne to Albert Park, St Kilda and Elwood and across to Elsternwick and his home in Caulfield.
"I'm pleased the AEC has decided to make this redistribution less disruptive to my constituents in St Kilda East, Elsternwick and Caulfield and I hope to continue to have the honour of representing them in Parliament."

New Indigenous boundaries leave locals unimpressed
Victorian Aboriginal Heritage Council has released new boundaries on their map of traditional ownership for the Melbourne CBD and suburbs including St Kilda.
The map acknowledges the Frankston based Bunurong Land Council, overlooking the St Kilda based Boonwurrung Land and Sea Council headed by local elder Carolyn Briggs.
In a statement cited in The Age, Carolyn said "we as Aboriginal people who have been practicing our culture on this land for thousands of years are going to have it stolen again." Source story


Council budget: Friends of Suai one year reprieve (maybe)
Some readers asked about the budget outcome for Friends of Suai
As reported by TWiSK in April, cuts to the funding for the Friends of Suai were initially proposed and then deferred by Council, effectively giving the FoS 12 months to find alternatives.
Here's the motion that was carried:
Reinstated funding of $126,000 for Friends of Suai program, and requests that officers develop a transition plan by the end of December 2021, that would reduce all funding to Friends of Suai in a reasonable timeframe. This plan would outline ways the Council can continue to support the Friendship without providing direct funding and a plan to support the Committee to source other income to support projects in Suai.


What are friends for?
Here's a link to the latest FoS newsletter.
Read about the latest activities in the Covalima Community Centre supported by Port Phillip, including COVID education, flood relief, hospitality scholarships and reforestation.
Interesting stuff all done of the smell of an oily rag!
Greg Day
Happy to chat anytime 0418 345 829
Content suggestions and community questions are always welcome.
gday@gdaystkilda.com.au
Recent editions
Monday 28 June – Sunday 4 July
Monday 21 June – Sunday 27 June
Monday 14 June – Sunday 20 June
Monday 7 June – Sunday 13 June
This Week in St Kilda respectfully acknowledges the Yaluk-ut Weelam Clan of the Boon Wurrung. We pay our respect to their Elders, past, present and emerging. We acknowledge and uphold their continuing relationship to this land.