#222Living with a pandemic:
Two steps forward, one step back?
Closed until further notice @ Port Phillip
All Council-managed and bookable community facilities, including town hall auditoriums, will remain closed until further notice, pending further advice from the Victorian Government.
This also applies to Council ASSIST service counters at St Kilda Town Hall, South Melbourne Town Hall and Port Melbourne Town Hall.
Community groups had previously been told that the facilities would be closed until 30 June. Many had been looking forward to recommencing activities within the State Government's 20 people or 1 person per 4 sqm rule. 
Our thoughts go out to the 3000 people 'locked' in their high rise housing. 
Let TWiSK know how your group has reacted to the 'until further notice' edict 


State funds housing on council carpark @ Balaclava
Breaking news
State funds to kick start the economy by building affordable housing have landed in Balaclava. Up to 46 apartments will be built by HousingFirst, a community housing not-for-profit, on a council owned carpark adjacent to Balaclava Station at 46-58 Marlborough Street.  
Long discussed as an option, the proposal prompted a petition with 75 signatures in opposition in 2018. With a critical shortage of affordable local rentals, the opportunity to transform a carpark into quality social housing was an inevitable and positive outcome.
TWiSK recalls the Federal Government promising $ millions for extra carparking at Balaclava Station in the last election – what's become of that promise?
Architect's Plans | Council webpage | The Age report

Purchasing power for your business @ Sustainable Business Network online
Wednesday 8 July, 9.00 am
Power – every business uses it – but there are many ways to purchase it. Hear Mal Campbell, Technical Director of Frontier Impact Group, present about moving your business to 100% renewable at no extra cost.
Link to the webinar Password: Sustainability



St Kilda Repair Café @ EcoCentre (online)
Sunday 12 July, 2 pm – 3pm
Held on Zoom (link provided upon registration)
Volunteers will help you virtually repair bikes, furniture, footwear, jewellery, sewing/textiles, and general IT issues. 
Register here



Macnamara Climate Community Town Hall @ Josh Burns MHR zoom
Tuesday 14 July, 6.30 pm
Discuss the climate emergency with our local MP and the Shadow Minister for Climate Change and Energy.
Get invited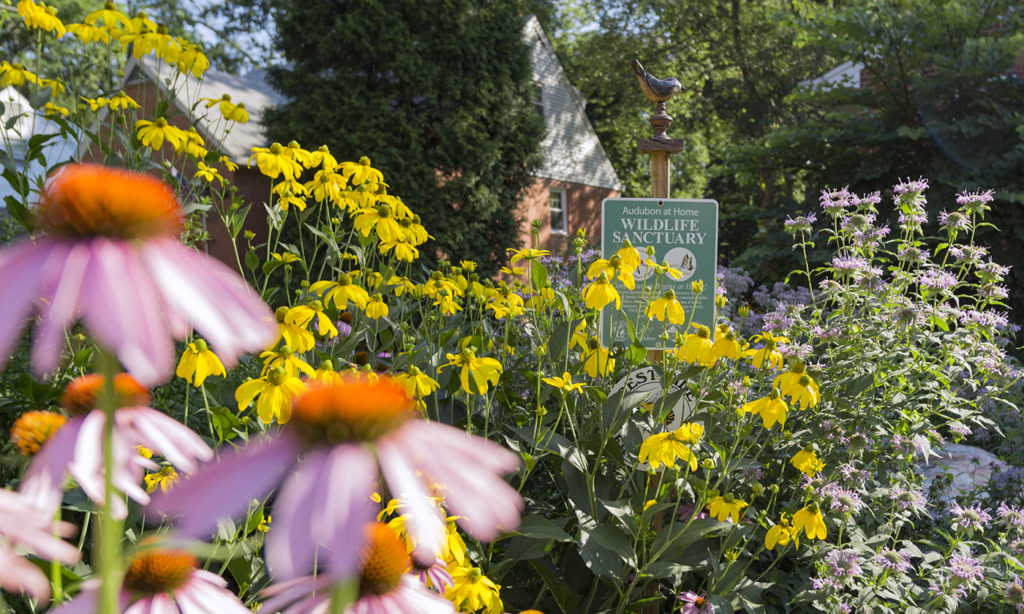 Habitat gardening in your backyard @ EcoCentre zoom
Thursday 16 July, 6.00 pm – 7.30 pm.
EcoCentre Gardens Coordinator Deb Punton and NatureSpot Coordinator Reiko Yamada will inspire you to get in to some good habitat.
Get involved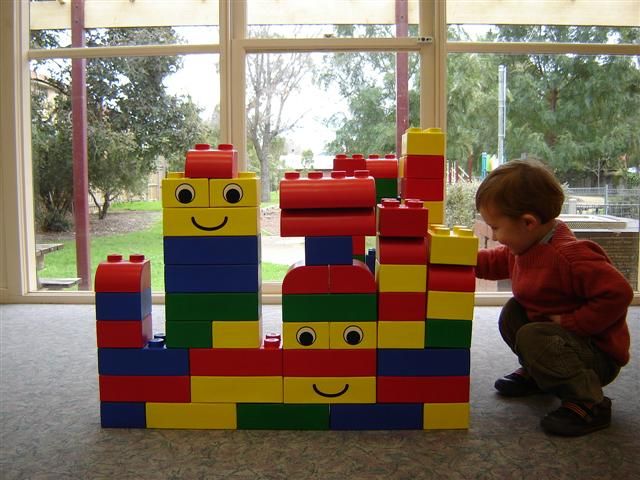 Elwood Toy Library @ Elwood St Kilda Neighbourhood Learning Centre
Wednesdays, Fridays, Saturday, 9.30 am -11.30 am
Only open for 'click and collect' (no browsing yet). New members are welcome.
Toy Library 
PS The toy library just got a grant from the Palais Theatre community fund for new scooters and ride ons.
Zoom, zoom.


Heritage hope for Tiuna houses @ Elwood
Two mid-1910 bungalow-style homes in Tiuna Grove may be saved from bulldozers by heritage controls. A battle has long raged between Council and developers in VCAT about a proposal for a multi-unit development in this leafy Elwood grove. Now Council has asked the Planning Minister to add 3 and 5 Tiuna Grove to the heritage controls.
Read the media release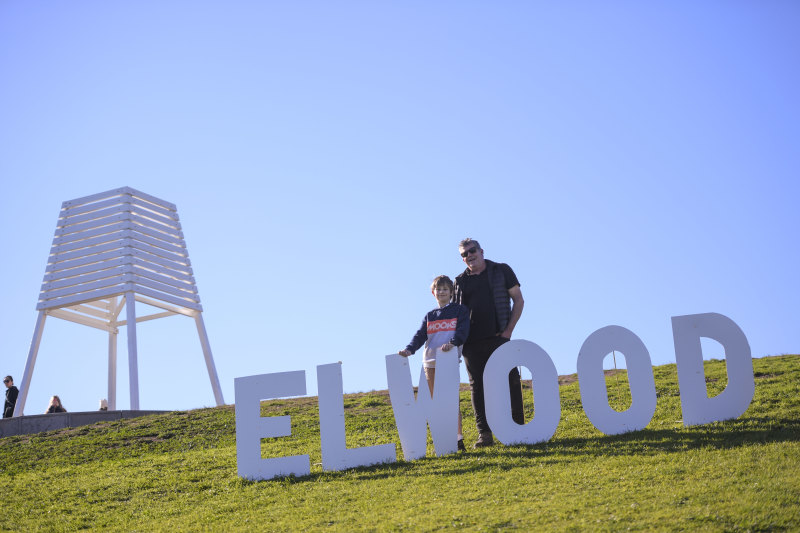 Hollywood, Bollywood, Elwood? @ Elwood
As reported in The Age and on 3AW, a pop-up homage to the film industry connections of leafy Elwood appeared on the hill at Point Ormond thanks to the efforts of a crafty nine-year-old (and dad).
Snapped by passer-by's and reporters alike, the sign vanished before authorities new what was happening.
But Mayor Voss thought it was a great idea.
What do you think?
The Age story 
Mayor on 3AW 


Cash support for music venues @ Creative Victoria
With no crowds in sight, local venues with a capacity of 50 to 1,200 people can dip into a $15M Live Music Venues Program. Details are sketchy, but applications will open from 16 July to 6 August.
Goodness knows, we need help to keep up the beat.
creative.vic.gov.au


Show your support @ Port Phillip Community Group (PPCG)
Before 17 July
The number of people using the PPCG's Share the Food program has jumped from hundred per week to thousands – and even more people could find themselves in need if JobKeeper / JobSeeker payments end in September.
So PPCG has put out the call for TWiSK readers to help in three ways (if they can):
Volunteer time and skills
to PPCG to boost their staff capability and advocacy efforts.
Provide feedback to the City of Port Phillip draft budget
by making a submission online
Make a cash donation
Fellini film festival @ Classic
Monday nights until 24 August, 7 pm
Classic Cinemas are celebrating what would have been filmmaker Federico Fellini's 100th birthday with a retrospective of eight of his most incredible films.
Monday 6 July, 7 pm – The White Sheik (1952)
Monday 13 July, 7 pm – La Strada (1954)
Monday 20 July, 7 pm – La Docle Vita (1960) – 60th anniversary
Monday 27 July, 7 pm – 8½ (1963)
Monday 3 August, 7 pm – Satyricon (1969)
Monday 10 August, 7 pm – Roma (1972)
Monday 17 August, 7 pm – Amarcord (1973)
Monday 24 August, 7 pm – Casanova (1976)
Tix 
Local school holiday ideas

Inspiration @ JewMu
Love Letters Project
 Create an artwork inspired by the theme of illumination and submit it for your chance to have it created into a postcard.
Family Tree of Hope
Celebrate your roots and branches by making a Family Tree of Hope.
Make Your Own Museum
Take a virtual tour of our Museum and get inspired to make your own museum at home, with display labels and cases.
Virtual Museum Tour
Though the doors are closed, you can still tour the Timeline of Jewish History, Belief & Ritual, The Jewish Year, Calling Australia Home and Evolving Identities galleries from your couch.



Winter School holiday program @ Library
Online resources
Access to the library is still limited, but they have a great list of things to do on Facebook.
Story time playlists, paper plane plans, Minecraft challenges and more.
Get active
Treasure Hunt under Sea @ Local Children's Theatre Company


Get taken for a ride @ Luna Park
Limited re-opening for school holidays
Two 3-hour sessions daily until 12 July, then Weekends 18 – 26 July
11 am -2 pm, 3 pm – 6 pm
Operators will be controlling guest numbers and introducing new procedures to keep everyone safe and distanced.
Reduced prices. $35 per session
Tix


Feedback on Council budget closes 17 July
Have Your Say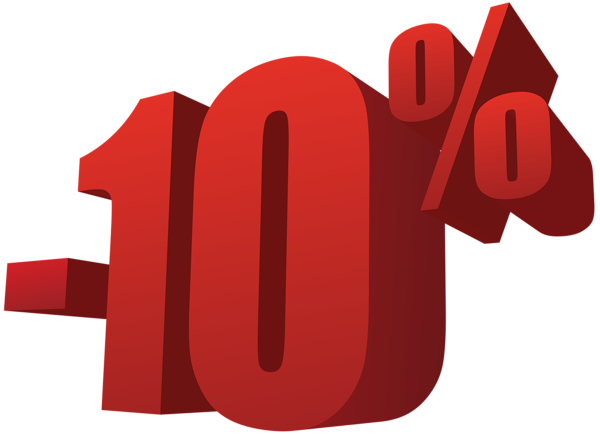 Monash Council increases rates then offers 10% relief
Monash Council has made the unprecedented decision to introduce a waiver on Council rates for the 2020/21.
This means that while rates will go up by an average of 2%, ratepayers will then get a 10% waiver.
Mayor Stuart James said the decision recognises the impact of COVID-19 on the Monash community and is a gesture of support to those in Monash, including businesses and vulnerable ratepayers, who are impacted by the pandemic, many who now are without jobs.
It applies to all 81,319 ratepayers in Monash.
Monash website


More news about candidates in the October poll


Familiar faces from ALP @ Council elections
ALP is yet to announce but the nominations so far are:
Canal
Louise Crawford (current Councillor) and Dick Gross (current Councillor)
Lake


Anita Horvath (former Councillor)
Anita was a Port Phillip councillor 2012-2016 and stood for the State Seat of Sandringham in 2018.
Gateway


Peter Martin
Peter Martin is currently Principal of Port Melbourne Primary School.
Next week TWiSK will be asking who else is raising their hand to stand.
Bernadene, Andrew, Marcus, David?  Rate Payers?
Email TWiSK if you want to be included
The nominations open on 17 September and close at noon Tuesday 22 September.
So there's plenty of time to decide.
In 2016, 10 people stood for Canal, 10 for Gateway, and 10 for Lake = 30 in all for 9 vacancies.
Fun.
Previous TWiSK COVID editions
Monday 29 June – Sunday 5 July
Monday 22 June – Sunday 28 June
Monday 15 June – Sunday 21 June
Monday 8 June – Sunday 14 June
Monday 1 June – Sunday 7 June
Monday 25 May – Sunday 31 May
Monday 18 May – Sunday 24 May
Election comment is authorised by G Day, 12 Marine Parade, St Kilda 3182.