Click here to get TWiSK every Sunday in your email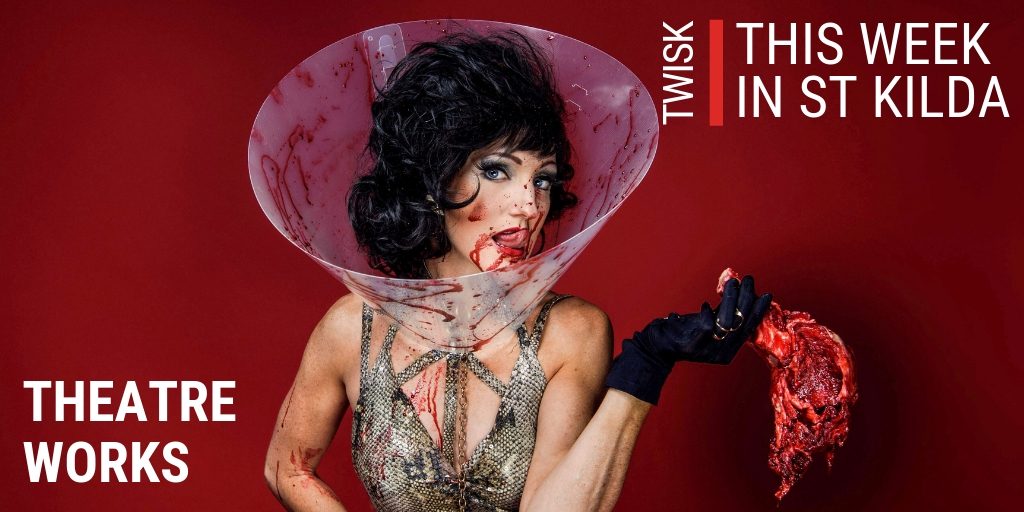 Treat yourself to some new local theatre this week.
Marvel at psycho-siren Leah Shelton in
Bitch on Heat @Theatre_Works
Ponder the importance of life's simple pleasures in
Wakey Wakey @redstitch
Overdose on some high-octane dialogue in
The Motherf**ker With The Hat @AlexTheatreStk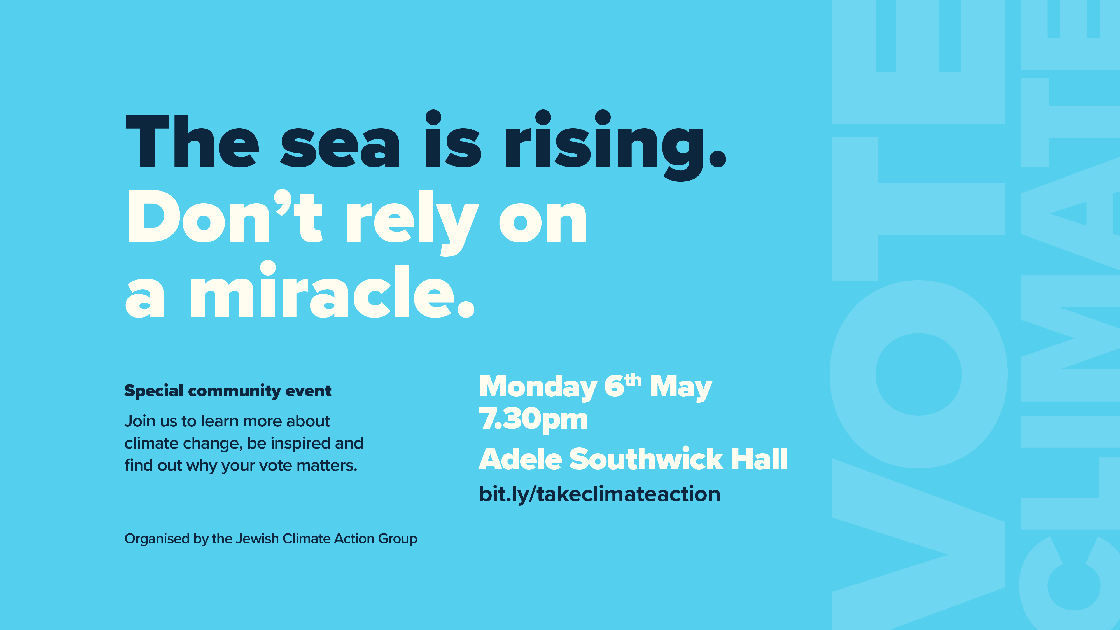 Jewish Community Climate Election Event @ Adele Southwick Hall
Monday 6 May, 7.30 pm
Organised by the Jewish Climate Action Group, this community event focuses on climate change and the federal election. With MC Rebecca Forgasz, speakers include Eytan Lenko, Gavan McFadzean (Australian Conservation Foundation) and Freya Boltman (King David School).
With music from Alma Zygier. Free.
Bookings 
12 Charnwood Grove, St Kilda
Bitch on Heat @ Theatre Works
Wednesday 8 May – Sunday 19 May
Nothing is sacred as psycho-siren Leah Shelton trawls through a Pandora's box of ancient myths, porn, pop-culture, instructional records and revenge movie heroines. Welcome to the doghouse. Beware. This Bitch bites. $47/$32
Tix

The Motherf**ker With The Hat @ Alex
Until Saturday 11 May
A high-octane verbal cage match between a recently rehabilitated drug dealer trying to get his life on track, and his lover who is a full-time drug user with the devil's tongue. $30 / $25
Tix
Council Access and Inclusion Plan consultations @ Town Hall
Thursday 9 May, 10 am and 6 pm
Council wants feedback about its next Access and Inclusion Plan.
The draft Access and Inclusion Plan is available at the Have Your Say and there is an online survey for feedback.
There are also feedback sessions at St Kilda Town Hall with the Access and Inclusion team.
Thursday 9 May, session 1: 10 am to 11 am (RSVP)
Thursday 9 May, session 2: 6 pm to 7 pm (RSVP)

Tanya-Lee Davies presents The Duetting Damsel @ Ember Lounge
Friday 10 May, 8 pm
Tanya-Lee Davies is back after a sold out show in February bringing a host of gentlemen friends to perform songs from her album The Duetting Damsel. $20
Tix

Dylan Revisited @ Palais
Friday 10 May, 8 pm
John Waters heads up an all star ensemble including Glenn Shorrock, Wendy Mathews, Doug Parkinson and Wes Carr to revist the Bob. $93 +
Info

A Bowie Celebration @ Palais
Saturday 11 May, 8 pm
Join key alumni musicians from David Bowie's bands from across the decades. $96 +
Tix

Double gritty crime @ Astor
Saturday 11 May, 7.30 pm
Nicole Kidman in Destroyer plus Jake Gyllenhaal in Nightcrawler. Gritty, city dramas.
Info

Mums Day Jazz High Tea @ Memo
Sunday 12 May, 12.30
Give your mum a treat this Mothers Day with a delicious High Tea experience to the sounds of Australia's premier jazz group The Syncopators playing a tribute to Ella Fitzgerald and Louis Armstrong $79
Tix

Jazz Jammers @ Post Hotel
Every Sunday afternoon, 4.00 to 7.30 pm
There's a lot of new things happening at the Post Hotel (St Kilda Road, corner of Inkerman), including these Sunday jam sessions. The Jazz Jam always has a blend of accomplished musicians and those beginning their jamming careers. Join in or just kick back and listen in. The music may be good, bad, bebop, swing, blues, latin or lousy. Bring charts, or use ours. All are welcome, and it is free.
More info 
Post Hotel

Movies for US civil war obsessives @ Astor
Sunday 12 May
Strange but true, there are civil war historians amongst us (most notable being Bob Carr). Someone at the Astor understands this.
Two big features shown separately on one day. Epic.
Tix
Ongoing

Wakey Wakey @ Red Stitch
Until Sunday 19 May
Australian Premier of a two-hander written by US writer Ben Eno.
The 2017 US off-broadway production was described as "challenging the notion of what really matters and recognizes the importance of life's simple pleasures".
Tix
Reportage
Macnamara candidate forum hosted by Unchained
Tuesday 28 April, Memo Hall
See a video record
A full house of locals packed into the Memo for a candidate debate,  pointing to the genuine contest in this now marginal seat. Liberal Kate Ashmor's focus on economic prosperity failed to connect with many in the Memo audience. However both the ALP's Josh Burns and Green's Steph Hodgins-May seemed more in tune with the crowd's concerns about climate, refugees and fairness.
Burns' fundamental pitch is that he cares and can get things done from government – for example funding of the Ecocentre redevelopment.
Hodgins-May's on the other hand is more about sending a strong signal to Canberra about a progressive agenda and a new style of politics.
Indeed, a tough choice for progressive voters.
Thanks to the candidates and Unchained for organising a positive, genuine local event. Bravo.