Postcard Show open @ Linden
This Week in St Kilda #247
$1.2 m flows from cancelled Festival to local revival
Tim Flannery: The Climate Cure @ Port Phillip
Rebecca Barnard & Billy Miller's 'Christmas Special' @ Memo
Jack Howard & The Ambassadors @ The Fyrefly
Yoga in the Gardens @ St Kilda Botanical Gardens
Glasshouse season announced @ Theatre Works
Live gigs coming in January @ Palais
Postcard Show open in real life @ Linden
Tuesday to Sunday
Session 1 > 11.15 am – 1 pm
Session 2 > 2 pm – 3.45 pm
The winners have been announced and all the works are on the wall.
Book a session and join the return to Linden Gallery in real life COVID safe style.
Two sessions daily for a limited number of visitors.
Book your visit here
Also at Linden is their 30th birthday show with some of the past winners showing their current work.
Image above: "At Night She's Dreaming Of A Plastic Love" by Jenny-anne Jett, winner of the $2000 Artist Encouragement Award supported by Elwood Community Bank
Watch the virtual opening night and winners
TWiSK sponsored the Postcard Show Best St Kilda Artwork Prize
Here is the winning image, Coexistence by Ruth Hellema.

Congrats to all the Postcard Show winners.
Tim Flannery: The Climate Cure @ Port Phillip webinar
Wednesday, 9 December, 9.00 am – 9.40 am
Join Professor Tim Flannery, one of Australia's leading writers on climate change and Climate Council's Chief Councillor, for a short presentation followed by Q&A. Free
Email to register 

Davey Lane @ Espy
Three shows starting Wednesday 9 December
This is a welcome return to live music at the Espy. Bravo. $25
Tix and info
Framed on Zoom @ City of Voices
Wednesday 9 December, 6 pm zoom (approx. 30 minutes)
Throughout 2020, inclusive theatre group City of Voices met weekly on Zoom. Now, as this strange year draws to a close, they are keen to share their work in progress with friends and supporters. Framed is poetry, movement, comedy improv and an introduction to 'The Experts', a group of quirky characters that know, well, everything about everything. Free
Email cov@pmnc.org.au to receive a link.

Rebecca Barnard & Billy Miller's 'Christmas Special' @ Memo
Wednesday 9 December, 6.30pm live stream + live show
Great fun live or on screen – happy times
Tix and info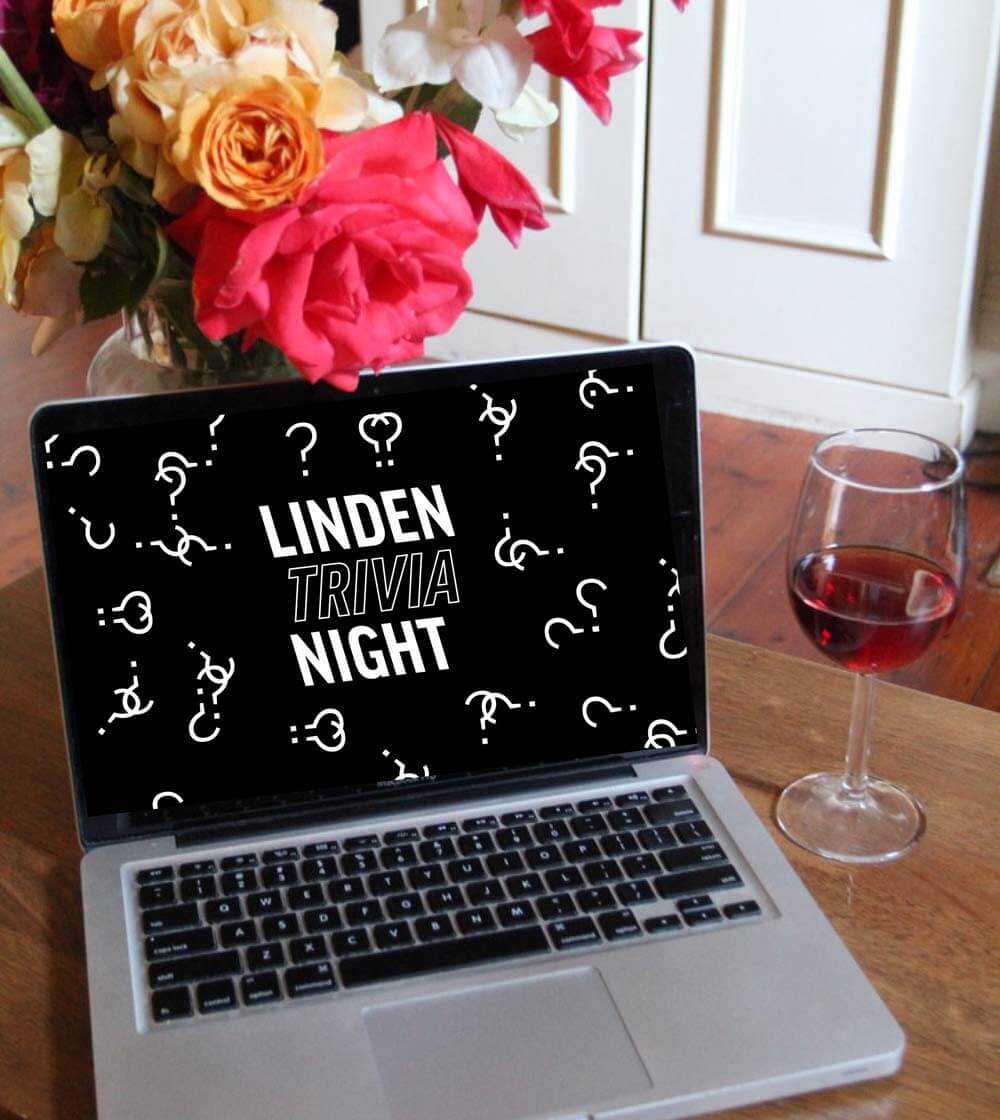 Trivia Night @ Linden Youtube and Facebook
Thursday 10 December, 6 pm – 6.45 pm
An evening of trivia about Linden, art and St Kilda. Free
Info
Four big shows coming @ The Fyrefly
The lights are set to shine again at the Fyrefly below the Newmarket Hotel.
Enjoy music in style, with dinner and show options.
Rumoured by local experts to be have the best venue toilets in St Kilda.
Jack Howard & The Ambassadors
Friday 11 December
Phil & Denzil Para
Saturday 12 December
Next week
Michael Spiby, Jimmy Cupples and James Ryan
Friday 18 December
Dalicados
Saturday 19 December
Tix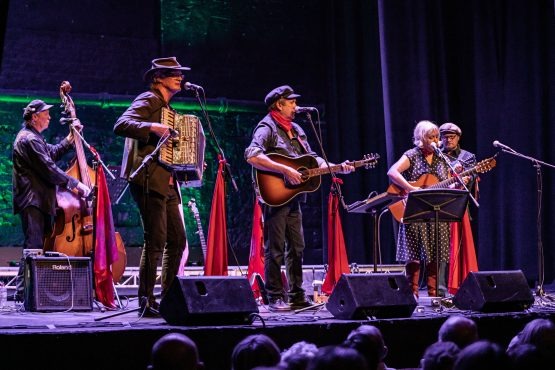 A Tribute To Woody Guthrie @ Memo
Friday 11 December, 7 pm
A tribute to Woody Guthrie – Bruce Hearn & The Machinists with special guests Margret Roadknight, Kerri Simpson and Jan 'Yarn' Wositzky (Bushwackers Founder).
Tix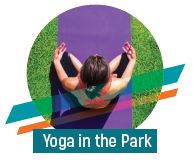 Yoga in the Gardens @ St Kilda Botanical Gardens
Saturdays 9 am, commencing Saturday 12 December
A vinyasa yoga class delivered for mums and suitable for bubs or local members of the community.
Please bring your own yoga mat. Registration essential Free
recreation@portphillip.vic.gov.au

Artisan Christmas market @ Bay Street Port Melbourne
Saturday 12 December,11am – 5 pm
Our friends in Port Melbourne are hosting a one day outdoor Artisan Christmas Market with over 100 unique artisan vendors. Think handmade, homemade, locally produced gifts, art pieces, designs, jewellery and more.
Info and great list of vendors 

Ron S. Peno & The Superstitions @ Memo live stream
Saturday 12 December, 7 pm
Ron S. Peno, the singer for the legendary Died Pretty, sings with emotive power.
Tix
Stand Up Paddle @ Pier Road, St Kilda
Sunday 13 December, 10 am, Near the Royal Yacht Squadron
SUP HQ present stand up paddle boarding try out sessions. No experience required. Registration essential: Free
recreation@portphillip.vic.gov.au

Comedy @ The Espy
Sunday 13 December, 6.15 pm
Comedy is back at The Espy, presented with the Melbourne International Comedy Festival.
Laugh with friends in seated cabaret style with your first drink and delicious treats from The Espy kitchen included. $48 pp at tables 2, 4, 6 or 8 person tables
Tix and info
Rolla Bae – Come and Try @ Peanut Farm Reserve
Saturday 19 December, 2.45 pm
Rolla Bae offer members of the community a unique opportunity to try roller skating. For adults only and limited spots available. Registration essential: recreation@portphillip.vic.gov.au
Gift of cooking for a cause @ PCYC
The St Kilda PCYC Neighbourhood Cookbook is a tasty gift and fundraiser. 152 pages of beautifully photographed, mouth-watering recipes, courtesy of generous and talented members, restaurants and cafes.
Buy a copy and help fund PCYC's ongoing youth programs . $35
Get cooking in the 'hood
Glasshouse season announced @ Theatre Works
From 5 January with Fringe Replanted
Theatre Works will be back in 2021with a brand-new way to experience theatre.
Theatre Works Glasshouse now has 12 custom made perspex booths you can book exclusively for yourself and your guests.
Glasshouse will remain at Theatre Works until June 2021, when they will revert back to their standard seating bank.
See the full 2021 program
Stop by for a coffee at the new Blackbox Cafe and Beer Garden – the reinvented, reanimated and completely renovated Theatre Works foyer.
Together Again @ Palais Theatre
Starts 8 January
Together Again at the Palais Theatre is a series of intimate, socially distanced shows with 100 fans and artists sharing the Palais Theatre stage.
The artists include Tim Rogers, Pierce Brothers, Big Words, London Topaz, Hayley Mary, Jon Toogood, John Floreani and Ali Barter.
Book now 
$1.2 m flows from cancelled Festival to local revival
Council has started to spend the savings created by the cancelling the 2021 St Kilda Festival.
A further $0.5m will be allocated in the next Council budget review due in February.
Many of the details appear to be very 'back of the envelope', but here is what we know so far..
$200,000 for a community events and live music to help locals safely hold events, including neighbourhood groups and community organisations;
$100,000 in a second round of Arts Rescue Grants for local artists;
$120,000 in total for one-off recovery grants to key arts organisations including Australian Tapestry Workshop, The Torch, Red Stitch, Theatre Works, RAWCUS Theatre Company and Phillip Adams BalletLab;
$160,000 towards a summer music program;
$150,000 for local indigenous artists to create a Boon Wurrung visual language mural along the Jacka Boulevard embankment wall (opposite the Sea Baths).
There are also reductions in a range of fees for traders, including footpath trading fees.
Dive into the detail
Initiatives paper presented to Council 2 December
Council media release 3 December
TWiSK will be delighted to help promote any of these events or projects.
Just email the details a week in advance (at least).

Entries open @ St Kilda Film Festival
Entries close 31 January 2021
For information about how to submit entries, go to
stkildafilmfestival.com.au