Community hearing on Council budget
Marina concepts on display 
Pay it forward b4 tax time
This Week in St Kilda #269

Meet Ruth Höflich @ Linden online
Manhood & Dads @ Star Health online
Citizen Kane 80th anniversary @ Astor
Don't rely on Facebook, get TWiSK in your email every Sunday
TWiSK is always free, proudly independent and totally self-funded
Updated 12 June
All dates subject to COVID updates!
Fingers Xed
Pop up food distribution @ Melbourne Community Supplies
As pictured above in a Barkly Street carpark last week, two local women Alex and Tanya have been inspired to set up pop-up food distribution to support people financially impacted by the Melbourne lockdown.
Their Instagram idea took off and you can see the result.
Bravo says TWiSK.
More distributions are planned across Melbourne (and maybe again in St Kilda).
Visit their Instagram for details 

Meet the artist > Ruth Höflich @ Linden Facebook & YouTube live
Tuesday 8 June, 6 pm – 7 pm
Join Curator Juliette Hanson for a thought-provoking conversation with artist Ruth Höflich discussing her work and practice.
Through photography, video and site intervention, Höflich explores how we try to understand or predict things that we can't see, and how our expectations can affect our experiences. Free
Info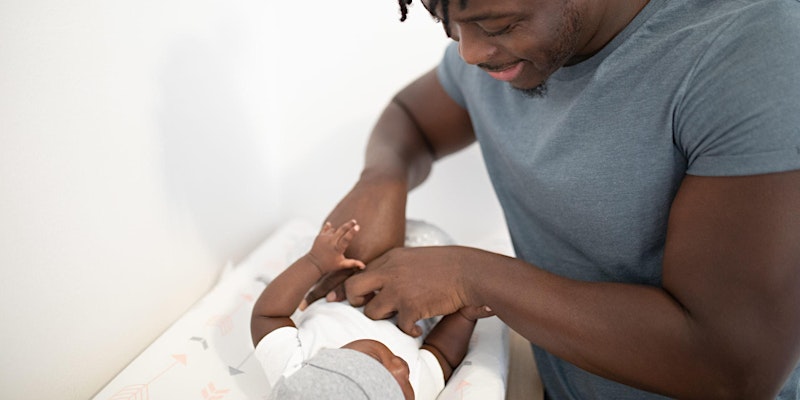 Manhood, Dads and Me @ Star Health online
Tuesday 8 June, 7 pm – 8.30 pm
Paul Zappa and Elise Awuda from Jesuit Social Socials will explain the latest 'Man Box' research on men and boys and discuss practical tips to on how you can support young children to enjoy healthy, respectful relationships.
Parents and carers need to register 


Make yourself heard @ Special Council budget meeting
Tuesday 8 June, 6.30 pm via webex 
Tune into the Special Tuesday Council meeting called to hear community feedback on the budget and plan.
You need to register online 'Request to speak at a Council meeting' form, email helpstat@portphillip.vic.gov.au, or contact Governance on (03) 9209 6777 prior to the meeting.
Live link from 6.30 pm 



Bobby Valentine & Band Play Bill Haley Vs Elvis Presley @ Memo
Friday 11 June, 7.30 and 9.15 pm
Bobby Valentine and his Rock n Roll Band are setting Elvis Presley & Bill Haley head-to-head to decide who really was the King. $45/$35
Tix


Seven Wonders – The Music of Fleetwood Mac Orchestrated @ Palais
Rescheduled – Thursday 26 August
Fleetwood Mac's greatest hits performed by a 24 Piece Symphony Orchestra conducted by George Ellis.
Special guest vocalists are Tania Doko (Bachelor Girl), Kate DeAraugo, Prinnie Stevens and Mark Williams.
Tix


Even + Freya Josephine Hollick @ Espy
Cancelled – watch for rescheduling
Even in the Gershwin Room with support from the amazing Freya Josephine Hollick. $35
Espy gigs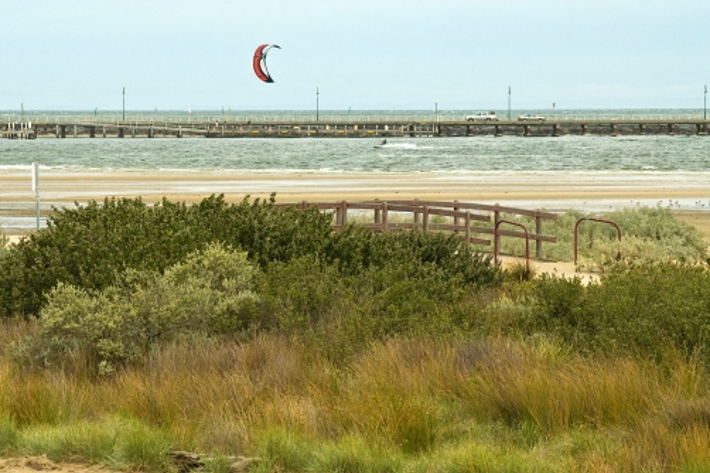 Re-vegetate, Activate, Propagate @ EcoCentre and St Kilda West Beach and Pier
Get involved in volunteer Baykeeper activities this month with the EcoCentre.
Join activities to enhance the vegetation around the sand dunes of St Kilda West Beach and help us propagate plants to revive the habitat for our Little Penguin friends at the end of the St Kilda Pier and Breakwater.
Plant Re-vegetations (West Beach)
Thu, 17 June | 10am to 12pm | 12:30pm to 2:30pm
Sat, 19 June | 10am to 12pm
Thu, 24 June | 10am to 12pm | 12:30 to 2:30pm
Plant Propagations (EcoCentre)
Fri, 11 June | 10am to 12pm | 1pm to 3pm
Fri, 18 June | 10am to 12pm | 1pm to 3pm
Fri, 25 June | 10am to 12pm
Re-generate Little Penguin Habitat (St Kilda Pier)
Sat, 19 June | 10am to 12pm
Sat, 26 June | 10am to 12pm
Details and bookings please 

Vanessa Amorosi "The Other Side" Tour @ Memo
Rescheduled to Saturday 6 November, 6.30 pm and 8.15 pm
Returning from LA, Vanessa's acoustic show will be an up-close and personal experience with this successful international singer and her intimate band. $65/$45
Tix


We Can Be Heroes – The Music of Bowie Orchestrated @ Palais
Rescheduled – Sunday 22 August
Conducted by George Ellis, a 24 piece Symphony Orchestra will perform the Best of Bowie.
Special Guest Vocalists are Steve Kilbey from The Church, iOTA, Jeff Duff and Chris Cooke
Tix


Steve Boyd's Rum Reverie @ George Lane
Cancelled
"With New Orleans swagger, a large cup of soul, a spoonful of blues, and a dash of jazz noir, Steve Boyd's Rum Reverie hoots and hollers."
Tix


Citizen Kane 80th anniversary @ Astor
Sunday 13 June, 3 pm and 6 pm
A classic. A group of reporters are trying to decipher the last word ever spoken by Charles Foster Kane, the millionaire newspaper tycoon: "Rosebud."
Tix


Iphigenia in Splott @ Red Stitch
Check dates with theatre
Stumbling down Clifton Street at 11:30 a.m. drunk, Effie is the kind of girl you'd avoid eye contact with, silently passing judgement. We think we know her, but we don't know the half of it. Effie's life spirals through a mess of drink, drugs and drama every night, and a hangover worse than death the next day – till one night gives her the chance to be something more.
Tix 

Prue Acton Yellow @ 3D walkthrough from Brightspace
Don't let the lockdown stop you from seeing this colorful exhibition by Prue Acton.
3D tour
Galley open this Queen's Birthday Long Weekend
Friday 11 – 6 pm
Saturday 11- 4 pm
Sunday 11 – 4 pm

Bay Windows Outdoor Photography Exhibition @ Gasworks
Voting open until Sunday 27 June
Use your lockdown exercise time to checkout Bay Windows, an outdoor exhibit featuring 72 images of local subjects.
Be sure to cast your vote for the People's Choice Award, voting open until Sunday June 27.
Details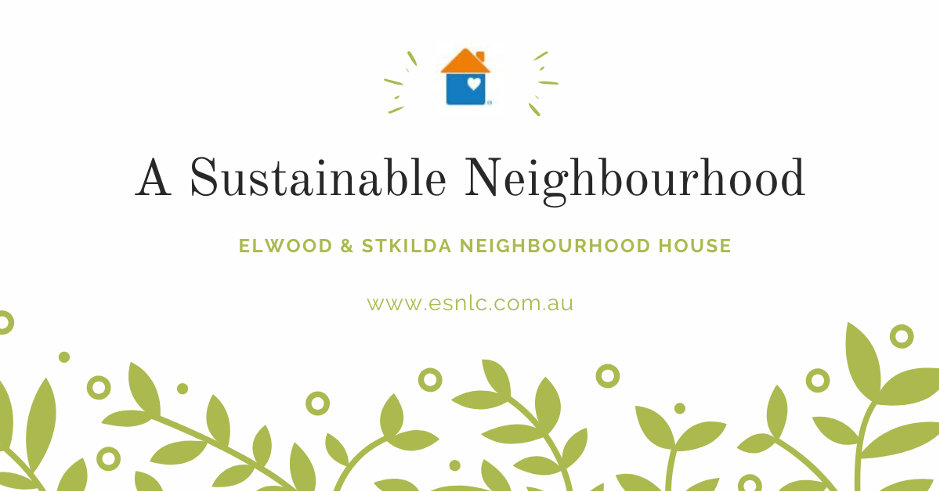 Volunteers needed @ Elwood Kitchen Library
Thursday afternoons June / July
The crew at Elwood St Kilda Neighbourhood Learning Centre in Tennyson Street are setting up a Kitchen Library – not books but kitchen appliances, utensils and gadgets. They plan to open soon and need volunteers on Thursday afternoons across June/July to assist with tasks like labelling, cleaning appliances, painting and covering shelving.
Get involved
volunteering@esnlc.com.au
Soon

Emma Swift @ Palais
Postponed TBC
Australian born, Nashville based singer-songwriter Emma Swift channels her inner Bob in 'Blonde on the Tracks'. Classy.
Tix

Richard Clapton @ Palais
Postponed to Wednesday 21 July
TWiSK has seen Richard recently and he is in fine form.
Tix

Fenn Wilson @ George Lane
Friday 18 June, 6 pm – 11 pm
Fenn Wilson returns to George Lane in solo mode
Tix

Rescheduled @ Memo
Coco's Lunch 'Misra Chappu' – rescheduled to Sunday 4 July
Andrew De Silva's Purple Revolution – rescheduled to Friday 16 July
Bob Downe – Viva Bob Vegas – rescheduled to Saturday and Sunday 24 and 25 July
Joe Creighton's 'Into The Mystic' – rescheduled to Saturday 31 July
Backsliders – rescheduled Friday 27 August
Not rescheduled by exciting
Steve Kilbey Performs 4 Church albums in full (solo) – Saturday 26 June
https://www.memomusichall.com.au/

What goes around, comes around
If you are looking to donate before 30 June, here is a selection of local community groups that would love your support.
We'd welcome your suggestions for other local causes for inclusion next week.


Unclog our bay and beaches! @ EcoCentre
If you prefer dolphins and penguins to plastic pollution, power-up EcoCentre efforts to map, remove and prevent nasty rubbish poisoning wildlife and beach walks.
www.givenow.com.au/ecocentre


Help feed those in need @ Port Phillip Community Group
Turn $100 into $500! For every dollar received they are able to access $5 worth of food through networks and supporters. This goes direct to people in our community doing it tough.
givenow.com.au/ppcg


Be an art crusader @ Linden
Linden in partnership with Vic Health is providing free art kits to vulnerable families in our community and with your gift of $100 we can provide two families a free kit.
https://www.lindenarts.org/support/donors-families/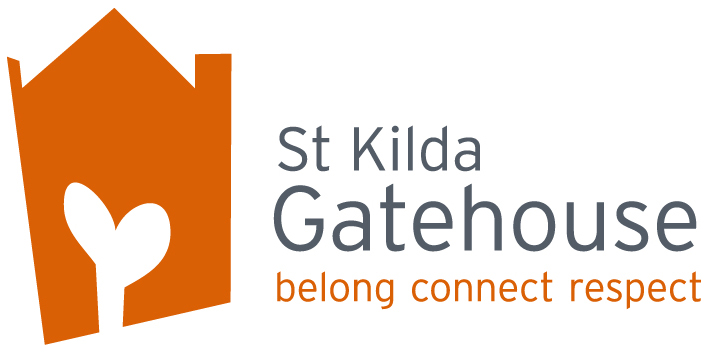 Winter appeal @ St Kilda Gatehouse
Donate warm coats, blankets, umbrellas or via our winter appeal and help vulnerable women and girls experiencing hardship due to homelessness, family violence, mental health challenges, addiction, and isolation.
www.stkildagatehouse.org.au

Many uncomfortable reactions to Council plan
A Council report on community reaction to the proposed council plan and budget has revealed significant discomfort with the direction and detail of the draft, especially cutbacks. 
"Over one third of survey responses (136; 36.17%) felt some level of comfort with the draft Community Vision, while a little under half (171; 45.48%) felt some level of discomfort."
Cuts to sports and art opposed by 50%
Cuts to sports and arts were opposed by 50% or more of respondents, while other savings faced less resistance, including cuts to Neighbourhood Ngargees, community transport and bike riding programs.
Have your say at a special budget hearing on Tuesday 8 June from 8 pm.
Live link from 6.30 pm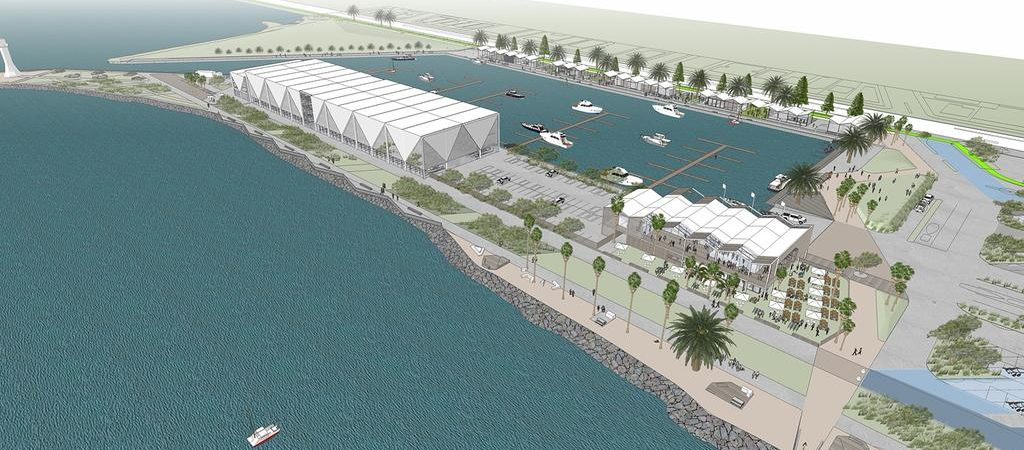 St Kilda Marina Project @ Have Your Say
Last December, the new Marina lease was approved by the State Government and will take effect from 1 May 2022.
The next phase of community engagement is set to occur over one month commencing on 7 June 2021.*
Watch for design details
This will present the details of the concept design to the public and invite feedback on the design.
Council info page
* pre-lockdown schedule


Something to mull over @ Acland Street
What will be on the menu at the foreshadowed Mull Café on Acland? Did council give the 'Green' light for this? Will it be BYOB? Dispensary dispensing what? 
McWeed indeed?
Dr Google told us that the Releaf Group wants to be 'the McDonald's of cannabis'.
Apparently, they are planning to rollout 200 franchises in five years – starting in St Kilda.
Imagine the upselling, do you want munchies with that? Or the special weed with that?
Serious emails to Releaf corporate HQ went unanswered.



Lights on please petition @ Peanut Farm ball courts
Change.org petition to Council
Locals are asking for signatures on a petition for the lights at the Peanut Farm ball courts to come on in the evenings. 
What do you think?
4.30 – 8.30 pm sounds like a ball!

Greg Day
Happy to chat anytime 0418 345 829
Content suggestions and community questions are always welcome.
gday@gdaystkilda.com.au
Recent editions
Monday 24 May – Sunday 30 May
Monday 17 May – Sunday 23 May
Monday 10 May – Sunday 16 May
Monday 3 May – Sunday 9 May
Monday 26 April – Sunday 2 May
This Week in St Kilda respectfully acknowledges the Yaluk-ut Weelam Clan of the Boon Wurrung. We pay our respect to their Elders, past, present and emerging. We acknowledge and uphold their continuing relationship to this land.