School holiday special


Alphabet Soup @ Theatre Works
Until Saturday 20 April
Weekday shows Monday 15 April to Thursday 18 April, noon
This all ages show promises to kick your imagination into overdrive.
It's Dr Suess meets The Umbilical Brothers meets Mr Bean.
Family of 4 – $65
theatreworks.org.au
Robot Song @ Theatre Works
Until 13 April, 11.00 am and 7.30 pm
Family show 8+ . Musical theatre veteran Ashlea Pyke brings youthful charisma and vocal talent to the role of pre-teen Juniper who is struggling be accepted at school.  $27.50
Tix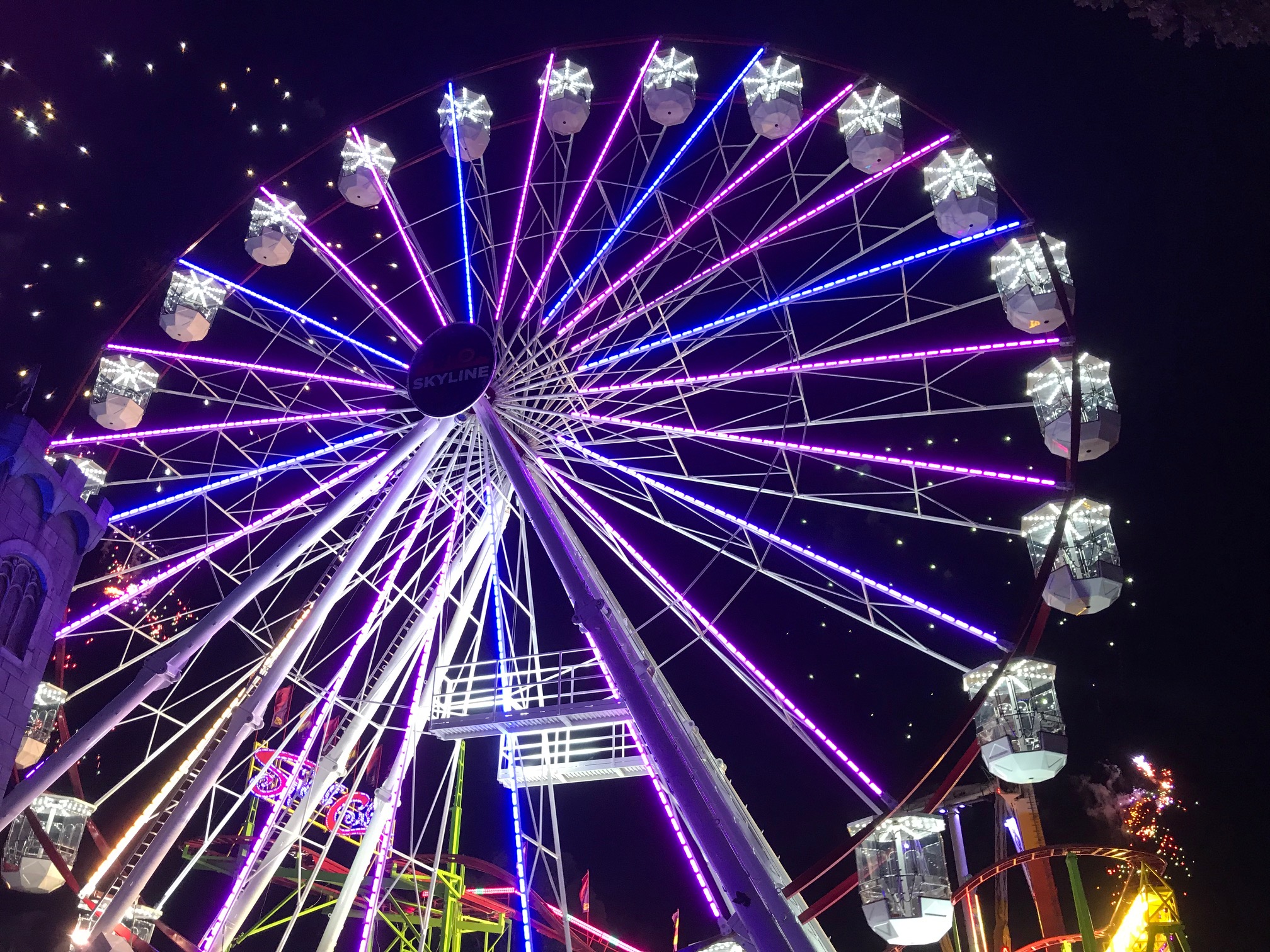 Skyline Ferris Wheel @ South Beach
Until Sunday 26 May
Monday to Thursday, 12 midday to 9.30 pm; Friday to Sunday 10.30 am to 10.30 pm.
Locals discount: $7 pp, $20 for 6 person gondola
www.skylineattractions.com.au

Luna Park @ St Kilda
Open from 11 am until 28 April
All the rides plus Weekend 'Art Space', The Great Luna Park Easter Egg Hunt, Meet the Mad Hatter and Easter Bunny Acrobats and 'Wonder Park' Prizes to be Won
Info

Rethinking Design @ Linden
Saturday 6 to Sunday 14 April, 11 am to 4 pm
Inspired by Linden Art Prize 2019 artist Farnaz Dadfar, kids will experiment with colour, pattern and design through the playful and unexpected visual correlations of Dadfar's work. Free drop-in activity
Info 

Hunger Games Double @ Astor
Saturday 13 April, 2.00 pm
The Hunger Games: Mockingjay – Part 1 and 2
Tix

Where The Wild Things Are @ Astor
Sunday 14 April, 2 pm
Spike Jonze's 2009 film of the classic kids' story – let your wild thing out.
Tix 

Library school holiday program @ Port Phillip Libraries
Monday 8 April – Friday 20 April
Across all the Port Phillip Libraries. Fun, free – hurry bookings required.
Check the full program 

Kids Hub program @ Gasworks
Monday 8 April to 18 April
Hey, it might not be in St Kilda, but the Gasworks kids program is only a hop skip and jump away. There's craft, arts, science and other cool stuff for kids up to 14 years.
Info

Happy holidays @ Espy
Here's something new for you and the Espy.
Tuesday, 16 April: Silent Disco
+ Water Synths, Giant Jenga, Mega Connect 4, Face Painting
Wednesday, 17 April: Kids Comedy
+ Water Synths, Giant Jenga, Mega Connect 4, Face Painting
Thursday, 18 April: Kids Comedy & Easter Egg Hunt
+ Water Synths, Giant Jenga, Mega Connect 4, Face Painting
Info
Local news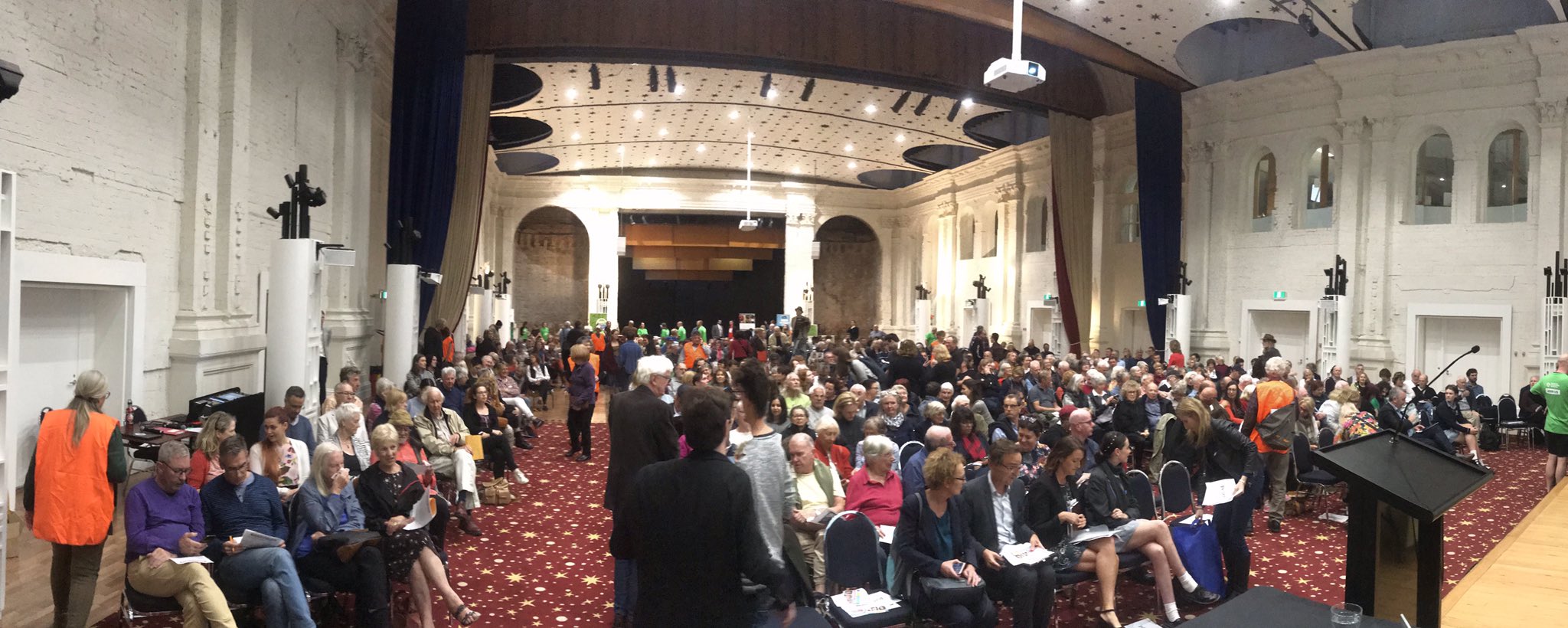 Full house at Climate Election Debate
Wednesday 3 April, St Kilda Town Hall
Over 500 people packed into the Town Hall to hear from the major party candidates for Macnamara (nee Melbourne Ports). And the crowd got what they came for – a ding dong face-to-face focus on climate and energy issues. Liberal Kate Ashmor struggled to connect with the audience and the issues, while the ALP's Josh Burns and Greens' Steph Hodgins-May were in their element and confident. Josh offered a seat at the decision making table, while Steph wanted to send a rep to Canberra who would be a ferocious advocate.  A great, well organised community event.
Save the date: Q&A style candidates forum
Tuesday 30 April, 7 pm
Memo Hall
The candidates again but looking at more issues; Economy, Human Rights / Immigration, and Trust and Respect in Politics.
More details to come.
Chalk, maths, history and art @ Foreshore
Skate Park Monday and Tuesday, Luna Park/Marine Parade from Wednesday
During April local artist and mathematician Dave Miller-Stinchcombe will recreate four paintings by 19th century St Kilda artist Elizabeth Parsons.
minds.com/HaroldWilliam

New Perspectives & Morphogen @ Carlisle Street Artspace
Wednesday 10 April to Wednesday 15 May
Works by Susan Camilleri and James Phitha. Free
portphillip.vic.gov.au

Tex Perkins & The Fat Rubber Band @ Espy
Friday 12 April, 8 pm
Tex Perkins and Matt Walker bring their blues-swamp groove backed by the incredible Fat Rubber Band! $38
Tix

Norah Jones @ Palais
Friday 12 April
Sold out show
Tribute to Whitney Houston
Wednesday 10 April
South African songstress Belinda Davids belts out the Houston classics.
Tix
Charley Pride
Saturday 13 April
50 Golden Years of Pride
Tix

Trent Bell @ Ember Lounge
Thursday 11 April, 7.30 pm
From The X Factor to The Voice to the Ember Lounge. $30
Tix 

Stephen Cummings @ Memo
Friday 12 April, 8.30 pm
Celebrating Stephen's long career with an all-star band – Sam Lemann, Clare Moore & Bill McDonald. With Dave Graney & The Mistly. $30+
Tix 

Footy's back @ Peanut Farm
Saturday 13 April
Football is back at The Farm with a fully renovated pavilion. Its also Past Players Day. So get down for a sanger or two.
Facebook 
Tribute to Eric Clapton @ Ember Lounge
Saturday 13 April, 7.30 pm
The cream of Clapton, featuring Andrew Swann, Tim Neal, Mark Ferrie, Kerryn Tolhurst plus guests! $35
Tix

Artist Talk & Walk by Nina Sanadze @ St Kilda Town Hall
Sunday 14 April, 10.30 am
Artist talk & walk with Nina Sanadze, creator of project Blockage.
Bookings 

Calvin Bowman @ All Saints
Sunday 14 April, 3 pm
Calvin Bowman presents an hour of brilliantly played organ music.
$15/$10
Info

Jessica Mauboy @ Espy
Sunday 14 April, 7 pm
Jessica Mauboy with R&B and soul combo Billy Davis and The Good Lords. $50
Tix
Ongoing
Bleached @ Alliance Française
Until 2 May
A collaborative exhibition of found objects.
Cut, spun, and assembled by four artists into a magical wonderland.
Info 
Dance Nation @ Red Stitch
Until Sunday 14 April
Part of the Comedy Festival, Clare Barron's prize winning new play explores puberty, ambition and friendship, set within the turbulent world of competitive dance. $55/$42/$29
redstitch.net