Progress on Fitzroy Street
First four Renew Fitzroy Street shops get keys
Upmarket club-style hotel planned by Gurner
Plus big week for art
Three new exhibits @ Linden
Mirka opens @ JewMU
Joy continues @ Space2b
Plus even bigger week for music lovers

This Week in St Kilda #252


Songs in the South @ Memo
Thursday 11 February, 7.30 pm
Co-hosted by Delsinki & Joyce Prescher, six singers come together on stage to exchange songs and stories. Great line-up includes Anna Cordell, Bec Sykes, Charm of Finches, Rich Davies (solo), Delsinki and Joyce Prescher. $35/$25
Tix



The Luke Sinclair Set (Raised By Eagles) @ George Lane
Friday 12 February, 6 pm – 11 pm
Luke is one of the most important figures in Melbourne's Americana scene.
Tix

Ross Wilson: Boppin' with the Boss @ Memo
Friday 12 February, 7.30 pm
Sold out



Virtual Opening trifecta @ Linden
Friday 12 February, 6 pm, exhibition until 16 May
Moving on from the Postcard Show, Linden is installing works from three impressive artists:
Ash Keating > Duality
New works have been formed by the application and manipulation of countless layers of media, including pigments, perlite, mica flakes, paint and water.
Troy Emery > Sonder
Six new sculptures that continue his vibrant investigation into anthropomorphism, kitsch and materiality.
Nicholas Folland > Burn Down The House
A philosophical pondering that tests the limits of domesticity, our relationship with nature and the potential to overturn dominant political and social systems.
Register for the virtual opening
Linden hours Tuesday – Sunday
Session 1 > 11.15am – 1pm
Session 2 > 2pm – 3.45pm



Canyon celebrate 50 years since CSN&Y released 'Deja Vu' @ Memo
Saturday 13 February, 7.30 pm
If you know who CSN&Y are, this is for you.
Canyon blends acoustic and electric instruments, at times singing around a single condenser mic in a traditional Bluegrass style. Canyon overflows with local talent. $45 / $35
Tix



Kim Volkman & The Whisky Priests @ George Lane
Saturday 13 February, 6 pm – 11 pm
Sold out – and that's no surprise!



Mirka @ JewMu
Sunday 14 February – 19 December,
Booking essential 
Mirka transforms the Museum into an immersive 'Mirka-world' that reflects the artist's trademark mischievousness bohemian spirit and shares her powerful story in vivid detail. $20/$15
Tix



Breakfast at Tiffany's – 60th Anniversary @ Astor
Sunday 14 February, 3 pm
Romeo + Juliet – 25th Anniversary @ Astor
Sunday 14 February, 7 pm
Tix 


St Kilda Repair Café @ EcoCentre
Sunday, 14 February, 2 pm to 5pm
Do you have a broken kitchen appliance? What about a cardigan that has lost a button? Bring it to the Repair Cafe to reduce waste and learn new skills, all while having a cup of tea!
Visit the St Kilda Repair Cafe facebook  


Serene Sundays @ All Saints' Church
Located opposite the Astor, this magnificent church is host to regular classical and fine music concerts
Sunday 14 February, 3 pm
Alex Meikle-Briggs violin & Berta Brozgul piano
Manuel de Falla, Suite Populaire Espagnole; Amy Beach, Romance for violin and piano; César Franck, Sonata in A major for violin and piano
Sunday 28 February, 3 pm
Susannah Ng violin & John O'Donnell piano
Johannes Brahms, Violin Sonata no. 1, Claude Debussy, Violin Sonata, and pieces by Stravinsky
Full price: $25 / Concession: $20 – Students are granted free entry with a valid student card.
Tickets are always available at the door.
Tix and info
2 Chapel St, East St Kilda (opposite the Astor Theatre)



Jack Howard & The Ambassadors of Love – Bacharach and beyond @ Memo
Sunday 14 February, 6.30 pm
Valentine's Day and Bacharach – it's a love thin with a big sound. $35
Tix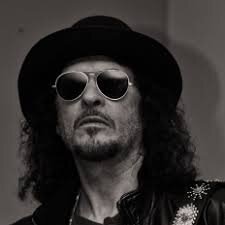 Phil Para – Valentine's Day Show @ George Lane
Sunday 14 February, 4 pm – 8 pm
Hard rocking Phil in the Lane!
Tix
Ongoing
JOY exhibition @ Space2b
Until 1 March, Tuesday – Friday 10 am – 5 pm, Saturday 10 am – 2 pm
JOY includes handmade arts, crafts and trinkets created by unique and passionate individuals connected with Artisan Society. It will explore a wide range of styles and mediums, including paintings, etchings, drawings, and ceramics.
All the pieces on display online
More info



Michele Lee's Single Ladies @ Red Stitch
Previews 6 – 9 February, Season 11 February – 14 March
Red Stitch is back with reduced capacity, so please hurry to book for Michele Lee's comedy (set on the streets of Collingwood in the days before you had to sanitise your hands before visiting the local supermarket).
Due to physical distancing requirements, Red Stitch are not currently able to offer floor-level or accessible seating. (Sad face)
Tix and info
Soon
Bum Glue Club @ Artist's Studio 106
Tuesday 16 February, 6.45 pm -10 pm
Never find time to write? Get along to Bum Glue Club and write, anything.
No wifi. No talking. No distractions. No expectations. Just glue your bum to the seat and write. Right. Write.
All welcome, but reservations essential.
Tickets | More info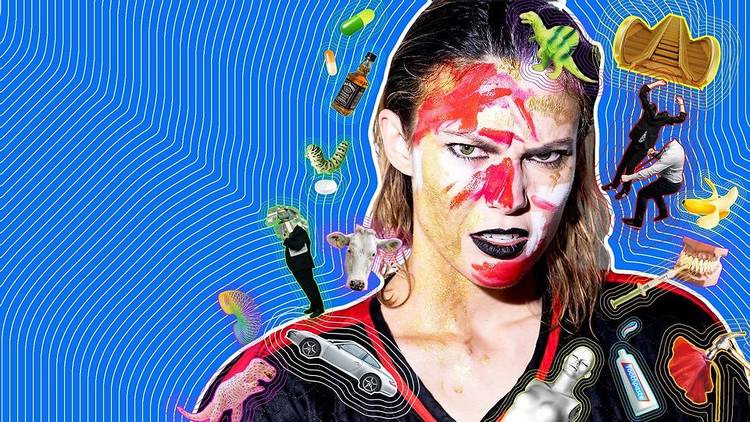 We're Probably Really Really Happy Right Now @ Theatre Works
Wednesday 17 February – Saturday 27 February, mostly 7.30 pm
This World Premiere play by Ellen Grimshaw is volatile, unpredictable, hilarious, and filled with wrath. Inspired by performance art, classical music, Commedia Dell'arte and experimental dance choreography, WPRRHRN liberates us from gender binaries and compliance and is oh so very out of order.
Glasshouse booth bookings, no wheelchair access (yikes).
Tix
Watch for the new Blackbox Cafe @ Theatre Works 



MxRS live performance @ Gallery of Enza Benincasa
20 February, 8 pm
MxRS is a series, a performance, a story, a literary painting & live art.
After 001,002, & 003 episodes of the MxRS audiobook (presented in podcast form) they are going live. Watch the performance or join in! They highly recommend listening to the 3 episodes prior!
Tix and info



Virtual Culture & Nature Festival @ EcoCentre online
Wednesday 24 February – Saturday 27 February
A series of free digital events showcasing diverse nature-linked customs and stories through cooking, gardening, environmental stewardship, and multilingual nature experiences from home.
Visit Facebook for details 
PS The EcoCentre are also looking for skilled volunteers to help with several roles during this four-day online event.
Find out more
The Ruby Carter Jazz Lounge Launch @ Memo
Sunday 28 February, 4.00pm
Memo is starting a monthly series of Jazz Soirees' at newly named The Ruby Carter Jazz Lounge. The events will feature great local vocalists and musicians, including Nichaud Fitzgibbon, Nina Ferro and Julie O' Hara, accompanied by a swinging trio's with Stephen Grant- piano, Mark Elton- bass and Danny Fischer – drums. $35
More info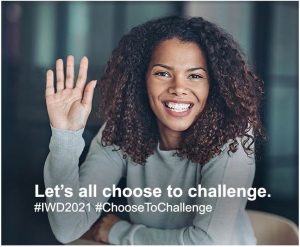 International Womens Day @ St Kilda Town Hall
Thursday 4 March, 6 pm – 9 pm
Celebrate the everyday achievements of local women, and get to know the people in our community. A free conversation-based event followed by light refreshments.
Hurry, these book out.
Tix



First four shops get keys @ Fiztroy Street Renewal
63 Fitzroy Street
Last week the Renew Project hit a milestone and handed over the keys to their first four participants.
Keep an eye out as they start to beautify their spaces and start trading in the weeks to come.
Shop 1: Farm Goat
Shop 2: Mike Stretch Finds
Shop 4: ARTWORKS St Kilda artists collective (pictured)
Shop 7: Calistags Plants


Draft library plan @ Have Your Say
Feedback closes 7 March
Council wants your input into their draft Library Action Plan.
Read the draft plan and provide feedback by completing a survey.
Here's a hint, skip to page 11 for the proposed actions, including making one library branch 24/7.
Read the plan and take a survey



Club style hotel planned for Cushion site @ Fitzroy Street


Gurner is planning a luxury hotel as part of a new 'club style' hotel brand on Fitzroy Street where Cushion Lounge once raged. This follows recent plans by another developer for a QT Hotel at the site of the current Rydges.
Gurner, who are behind the St Moritz apartments on the Upper Esplanade, quietly picked up the Fitzroy Street site mid-last year. Last week they lodged plans to build a six-level guesthouse containing 25 suites, ground floor retail, lounges and rooftop pools (yes, pools).
The development introduces the Club Maison brand, modelled on the Soho House in London and New York style of club hotels.
Gurner intends to buy at least another dozen hotel sites "of varying scale" over the next 12-18 months.
Read story source
Greg Day
Happy to chat anytime 0418 345 829
Read previous editions

This Week in St Kilda respectfully acknowledges the Yaluk-ut Weelam Clan of the Boon Wurrung. We pay our respect to their Elders, past, present and emerging. We acknowledge and uphold their continuing relationship to this land.