This Week in St Kilda #291
Alliance Française set to leave St Kilda
Fears for Adventure Playground go federal
Citizen science bee census
Prayer Machine opens at Red Stitch
Man charged over Jacka Blvd death
Staff shortages stifle libraries
Alliance Française de Melbourne (AFM) set to leave St Kilda
The Board of the Alliance has made a unanimous decision to sell Eildon Mansion (on Grey Street) in order to find new premises.
In a letter to members, Gilbert Ducasse President of the Board, said a significant fall in demand for face-to-face classes at Eildon and the ever-increasing demand at other locations plus the popularity of online has been factors in the decision. .
"Finally, the continually escalating costs of renovating and maintaining Eildon [were] going to have a significantly negative impact on the Alliance's finances, employees and resources in the future."
"Like us, many of you have very personal and dear memories of Eildon.
Rest assured we will find a fitting way to say goodbye to Eildon."
Watch this space for details of the farewell and sale.

Share your love for TWiSK with friends
Forward it to your friends, and let them know they can sign up here.
TWiSK is always free, proudly independent and totally self-funded


Kaveret Hozeret: greatest hits @ Memo
Tuesday 9 November and Wednesday 10 November, 8 pm
Join the star studded band featuring Lior, Ohad Rein, Simon Starr, Jonathan Skovron, Adam Starr, Scott Griffiths, & Tony Floyd and with special guest performers Matan and Itai Franco for two BIG nights only of the best of Kaveret and more! $59/$49
Tix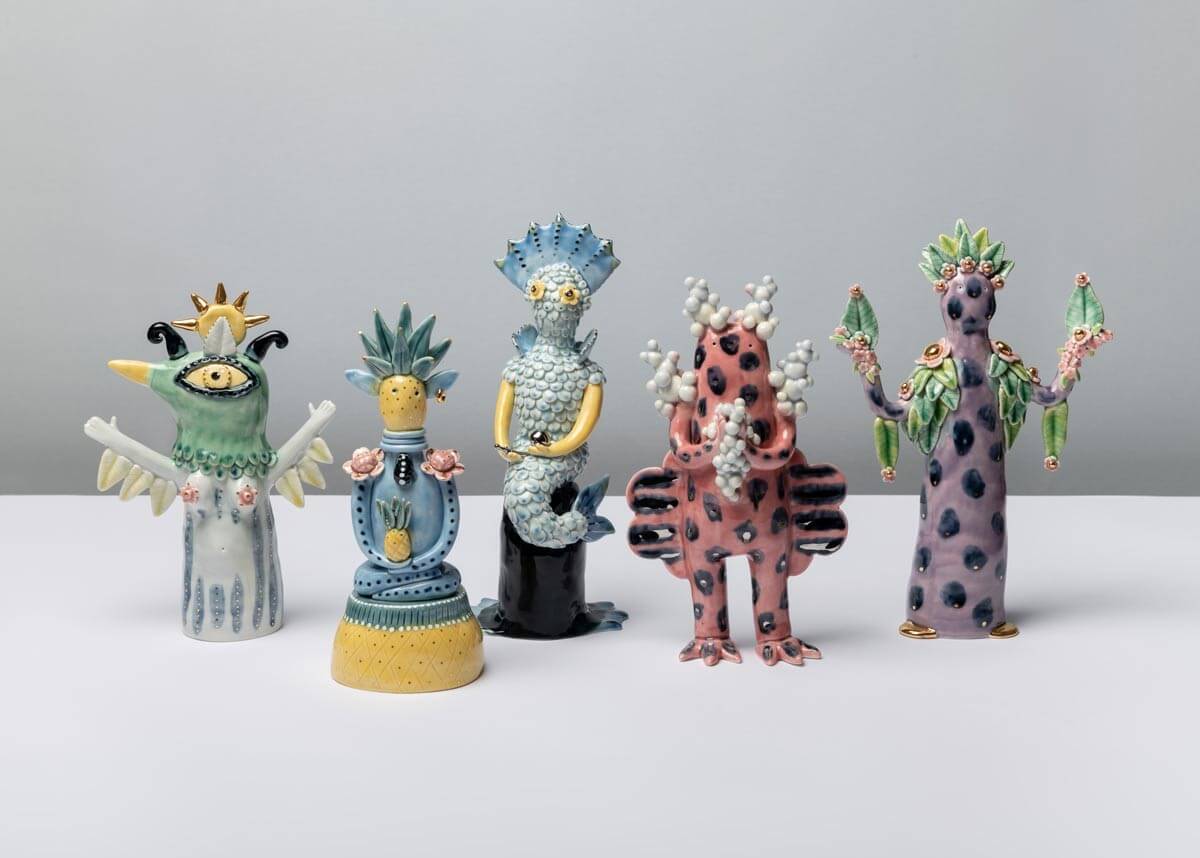 Gallery re-opens @ Linden
Current exhibitions end Sunday 14 November
Race on down to Linden to see Vipoo Srivilasa's Wellness Deity and Ruth Hoflich's To Feed your Oracle before they pack up on 14 November.
The Projects Space will open from the 9 November with Carolyn Menzies' exhibition Of Slender Means – which also ends on 14 November.
More details
Open again @ Pride Centre
Monday to Saturday – 9 am to 6 pm
Sundays – 10 am to 6 pm 
The Pride Centre's ground floor common spaces are now open to the public.
Bookings will be required for an extensive tour of the Centre – more information on guided tours will be published later in November.
www.pridecentre.org.au
Pic: Luke David


Qoya classes for women @ Sunranges Qoya
Wednesdays, 7.15 pm – 8.45 pm
Qoya classes are running again! Qoya (pronounced K-oya), a dance based embodiment practice for women regardless of gender assigned at birth. The classes are a place for you to come as you are, to embrace yourself, to let loose and to find the most pleasurable ways to move your body. $25
www.sunrangesqoya.com.au
Jibasso (upstairs at African Drumming) 252 St Kilda Rd, St Kilda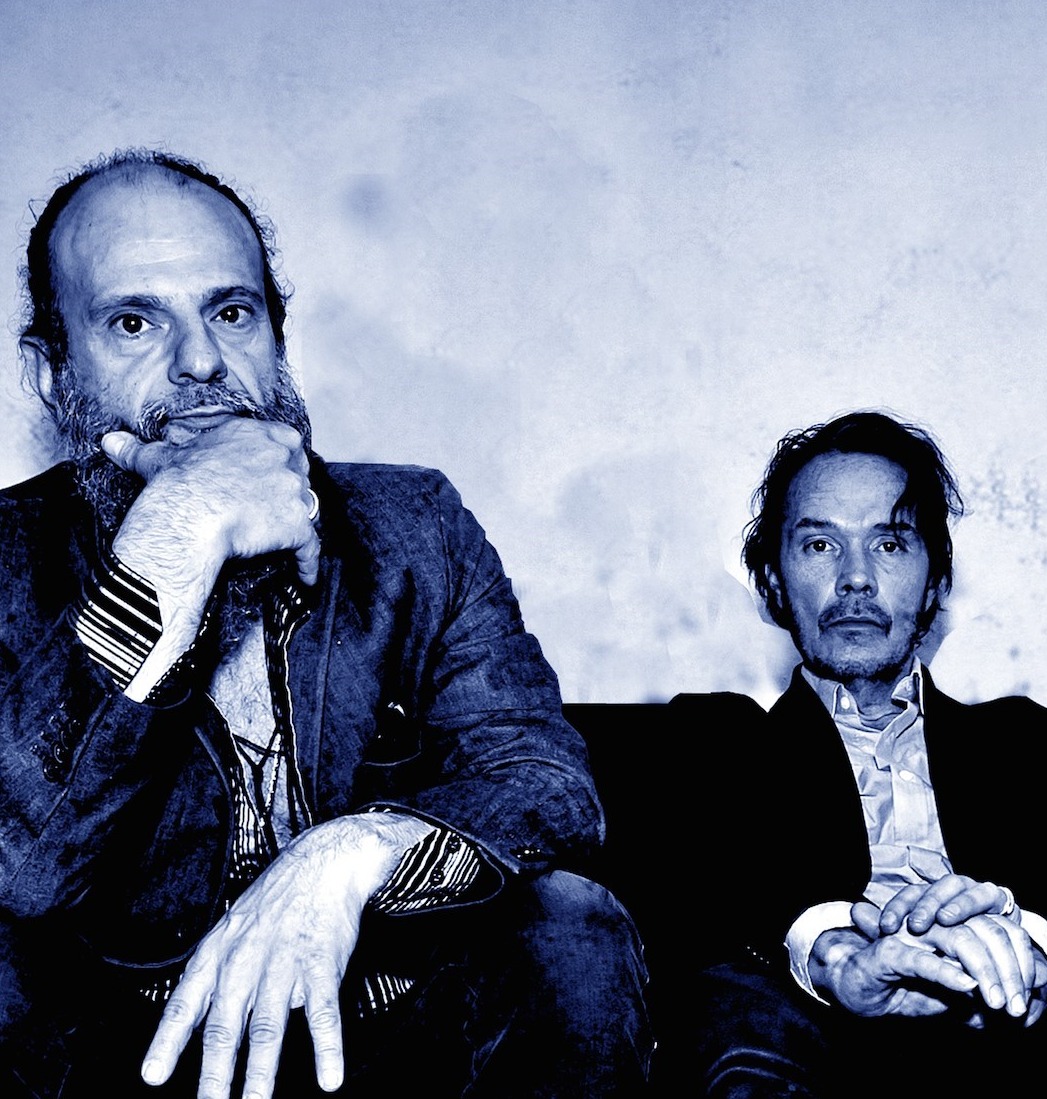 Hugo Race & Michelangelo Russo @ George Lane
Friday 12 November, Doors Open 6 pm
Two great collaborators with special guest Georgia Knight supporting on the evening. Only a few tix left.
Tix


Meatball & Mac – Dinner Extravaganza @ The Prince Bandroom
Friday 12 November
Paris and Macca are back to host the Meatball & Mac Dinner Extravaganza with a 3 course meal, a huge 6 hours of entertainment with Circus, Magic & Dance as well as a huge surprise DJ set.
Tickets are in table groups (minimum 4 people & max of 10) $80 pp + bf
Tix



The Eagles Story @ Memo
Friday 12 November, 7.30 pm
"The respect for the original by Pete McCarthy, Gary Young, Paul Gales, Greg Goris & Steve Wells is the driving force that continues to ensure that each in their own right continue to take it to the limit". $50/$40/$35
Tix
YouTube



Last Night In Soho – British Film Festival @ Astor
Friday 12 November 7.30 pm
In acclaimed director Edgar Wright's psychological thriller, Eloise, an aspiring fashion designer, is mysteriously able to enter the 1960s where she encounters a dazzling wannabe singer, Sandie.
Tix


Just for fun weekends in November @ Luna Park
Weekends, 11 am – 6 pm
Entry with one ride $15
Booking tickets in advance is recommended as capacity limits apply
Tix 


Prayer Machine @ Red Stitch
Previews 12 – 16 November
Season 17 – 28 November
At last! Prayer Machine, a world premiere developed through Red Stitch's INK new writing program, marries hypnotic black comedy with a tender exploration of aging and missed connection. In a place where the twin addictions of nostalgia and technology collide, how can you love somebody who isn't really there?
Stars Joe Petruzzi and Patrick Williams
Tix



A Clockwork Orange @ Astor
Saturday, 13 November, 7.30 pm (single feature)
A polarising Kubrick film, liberally dosed with violence and classical music.
Even the trailer is challenging 
Tix


Purple Revolution: Prince Celebration @ Memo
Saturday 13 November, 7.30 pm
Andrew De Silva and friends will pay homage with tracks such as Little Red Corvette, 1999, Cream, Diamonds & Pearls, I Wanna Be Your Lover and the iconic Purple Rain. $50 / $40
Tix 

Take the Bee Census @ CERES
Sunday November 14!
All it takes is 10 minutes to count pollinators in your backyard.
The Census forms part of a wider collection of data for Wild Pollinator Count, helping scientists understand the health of one of the most important links in our ecosystem.
To find out more and sign up to add your count to the Census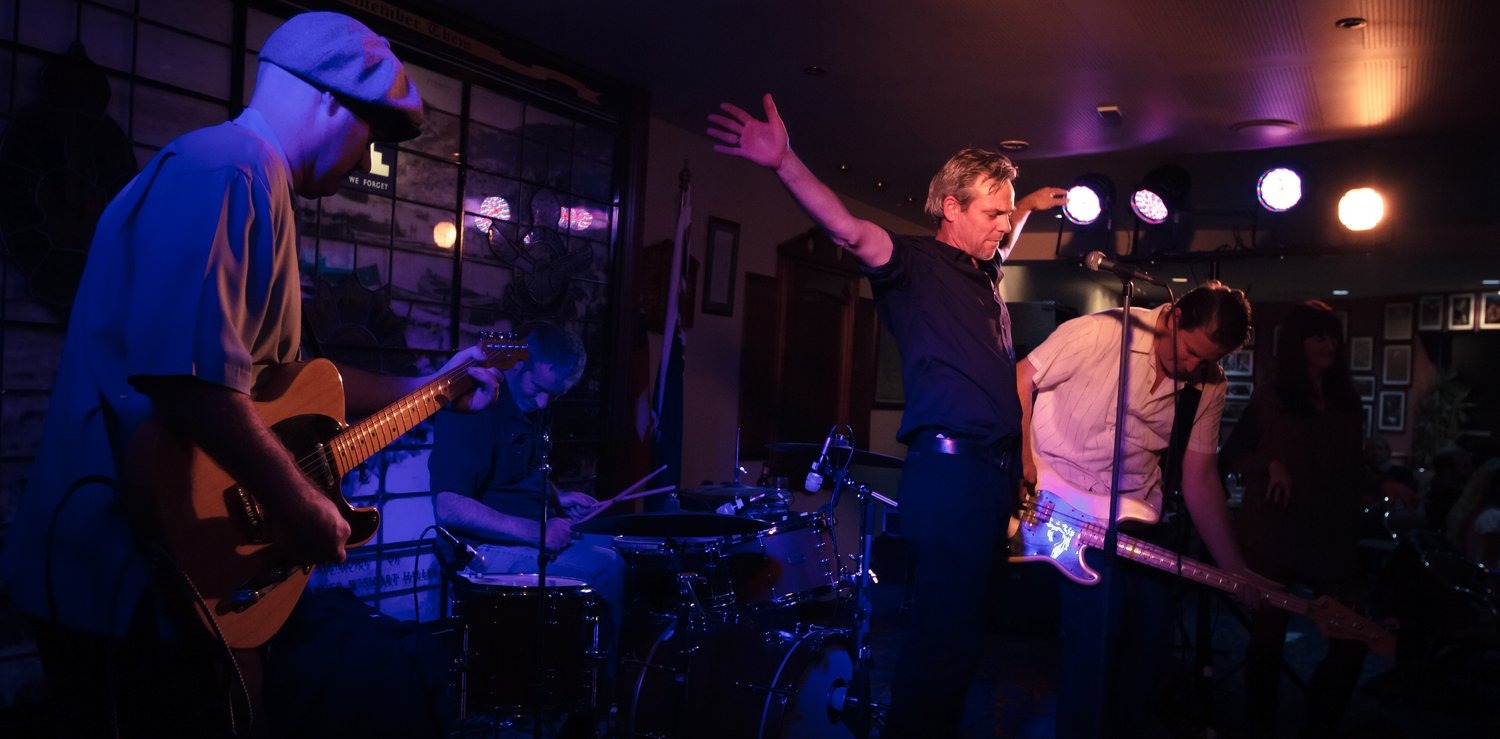 Rod Paine & The Fulltime Lovers @ George Lane
Sunday 14 November, doors 4 pm
A smokin' 50's inspired Blues Combo. Sold out but waitlist open
Tix


Peter Cupples 'Songs In The Key Of Life' @ Memo
Sunday 14 November, 3.30 pm
Australia's very own Motown recording artist, Peter Cupples celebrates the music genius of Stevie Wonder. $55 / $45
Tix



Bob Sedergreen & Friends @ Ruby Carter Lounge
Sunday 14 November, 3.30 pm
An afternoon with Bob Sedergreen and Friends featuring Fem Belling, Gianni Marinucci, Evripedes Evripidu and Mark Voogd. $40
Tix



Lucinda Moon, Baroque violinist @ All Saints' Church
Sunday 14 November, 3 pm
2 Chapel Street, East St Kilda
A wonderful way to return to live concerts at All Saints' will be a solo recital by acclaimed Baroque violinist, Lucinda Moon.
Tix @ door: $25 / $20 Free with valid student card.
Soon
Ariel Ensemble @ All Saints' Church, Sunday 21 November, 3 pm
More info



Pig and First Cow double feature @ Astor
Sunday 14 November 7 pm
A welcome return to quirky double feature programming. In Pig, Nic Cage is a truffle hunter who lives alone in the Oregonian wilderness.. In First Cow, a skilled cook has travelled west and joined a group of fur trappers in Oregon. Not travel documentaries!
Tix

Book ahead


Common Dissonance @ TheatreWorks
17 – 27 November
The first show at Theatre Works since July, Common Dissonance is a contemporary circus work by Na Djinang Circus, a First Nations led company imbued with traditional and contemporary styles of performance with shapes, images, and styles of indigenous performance, rituals, and iconography. 
Tix

Ariel Ensemble @ All Saints' Church
Sunday 21 November, 3 pm
Sylvie Leprohon (flute), Stephen Robinson (oboe), Akiko Loong (piano)
The Ariel Ensemble are a Melbourne ensemble who have always presented a varied and entertaining program of new pieces for our series. This time they will present works by Blaž Pucihar, Madeleine Dring, Karl Eduard Goepfart, Lowell Liebermann and André Caplet.
Tix @ door: $25 / $20 Free with valid student card.
Tix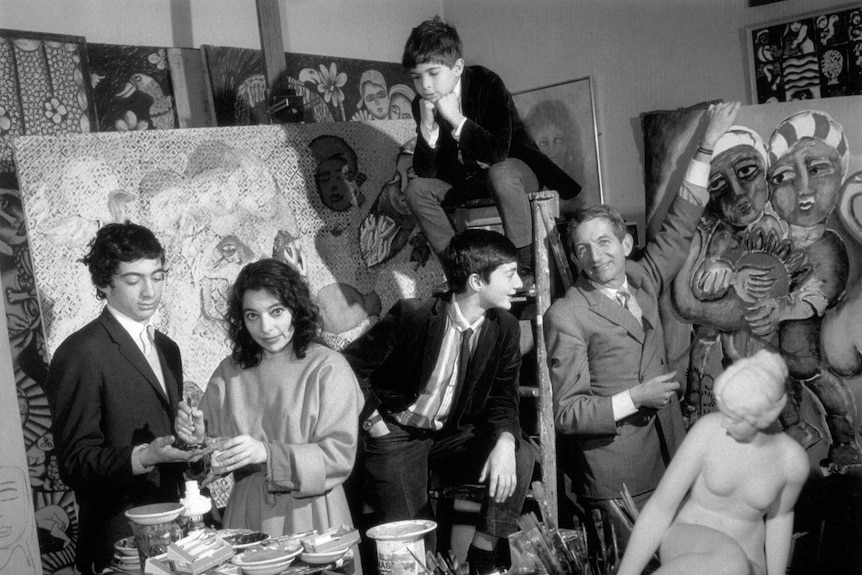 My Mirka @ JewMu and Wheeler Centre
Monday 22 November, 6.30 – 7.30pm
An online event hosted by Julia Zemiro, the evening will feature stories from Mirka's son, filmmaker Phillippe Mora; restaurateurs Guy and Carlo Grossi; Bloom cosmetics founder Natalie Bloom; Mirka's granddaughter, gallerist Lily Mora; and many more. Free (pay what you feel like)
More info

Wellbless @ TheatreWorks
World Premiere: 1 – 11 December
A hilarious new work by Debra Thomas and Ella Roth Barton is darkly satirical comedy examines the parasitic world of wellness, a trillion dollar industry that preys on vulnerable women.
Book before midnight 15 November with the extra special code BLESSYOURSELF to access $20 early bird tickets (plus booking fees).
Tix 



Pramkicker @ TheatreWorks
14 – 18 December
Hasler's raucous and irreverent play Pramkicker is a whip smart love letter to women facing the enormous societal expectations surrounding motherhood.
Grab early bird special $20 tickets with the code PENNIES when you book before midnight 22 November (booking fees apply).
Tix 


The Comedy of Errors @ St. Kilda Botanical Gardens
3 – 19 December, 7 pm – 8.30 pm, also 3 pm – 4.30 pm weekends
Melbourne Shakespeare Company returns with their original musical adaptation of Shakespeare's funniest farce The Comedy of Errors. $30/$20
Tix


Telling Tales @ St Kilda Botanical Gardens
11 – 19 December, Saturdays and Sundays only 11 am & 2 pm
A new interactive family musical presenting a magical adventure with your favourite fairy tales and fables from around the globe. The production involves sing-along songs, puppetry, live music and dance that the whole family will love.
A 60 minute interactive adventure suitable for children aged 5+.
Pay what you can pricing ($20 suggested)
Tix

Man charged following St Kilda death
Vic Pol statement: Friday 5 November
Homicide Squad detectives have charged a man following the fatal stabbing in St Kilda last month.
A 23-year-old Craigieburn has been charged with murder.
The charge follows an incident on 27 October where a 24-year-old Brunswick East man was fatally injured on Jacka Boulevard just after 11pm and conveyed to hospital where he subsequently died.
Police continue to appeal for anyone with CCTV, dash-cam or phone footage of the incident to come forward.
www.crimestoppersvic.com.au
Libraries too short staffed to open @ Council
Middle Park Library will re-open with reduced hours from Monday 8 November:
Weekdays 2pm-6pm
Saturday mornings from 10am-2pm.
St Kilda Library re-opened part-time from last Wednesday.
The reopening of libraries at Port Melbourne, Emerald Hill and Albert Park is yet to be announced.
Last week TWiSK pointed out that all nearby council libraries had re-opened.
This prompted questions from the Middle Park Library Action Group at last week's council meeting.
Staff shortages were given as the explanation for the staged return to normal service.
Staff who left during the pandemic were not replaced (to save money) and recruitment started in earnest several weeks ago.
There were no retrenchments.
There was also no apology from Council about the limited return to service.
Listen for yourself – go to Item 4 – it's the first question up 


Sale of 63 – 73 Fitzroy Street sparks dreams about culturally ambitious development
Expression of Interest to purchase 1924 sq metre commercial site on Fitzroy Street closes this week (10 November). 
The listing of this property for sale prompted a cascade of questions at Council last week.
A range of community activists questioned Council about supporting a more culturally ambitious response ahead of the ubiquitous residential block with retail at ground level that pervades the suburbs.
Former Cr David Brand said the site was the single most significant development site on the Fitzroy Street. He called for council to support culturally ambitious proposals.
Another local activist Bill Garner said the Pride Centre has raised the bar and the community should 'expect development that is architecturally, culturally and socially brilliant.'
Rhonda Small suggested the site could be used to attract creativity, housing culturally significant destinations and services that locals wanted.
Responding to these questions, Councillor officers agreed that the site was significant but were reserved in their response.
Dreamers will be watching this space.


Spotlight on Adventure Playground goes Federal
A recent trial of opening the legendary St Kilda Adventure Playground during daylight hours without support staff has prompted a cacophony of community concern.
TWiSK has received calls, Facebook has been flooded with anxiety, and local MP Josh Burns even brought Mayor Crawford to meet parents at the site last week.
Village drums are working overtime
It's hard to distinguish fear from facts in this quagmire of rumour and concern, but one thing is absolutely clear:
having a surprise trial of opening the playground without staff was a sure fire way to spark alarm.
Nothing to worry about, says Council
TWiSK fired off some questions and received this partially reassuring response from CEO Peter Smith:
"We have not yet made any decisions about the Adventure Playgrounds.
Our Council will be considering a proposal to allow for expanded programs and services for young people in Port Phillip. Under this proposed expansion, program delivery would be increased to include other facilities and locations such as the Adventure Playgrounds.
This concept does not involve reduced staffed programming or job losses for any Adventure Playground employees."
TWiSK has also seen a more recent email response to community concerns from GM level at Council that includes this reassurance:
"There is no proposal to sell the land where the Adventure Playgrounds are located.
Similarly there is no proposal to stop using the land as an adventure playground, to reduce programming or to reduce staff.
There is no proposal to develop the current land and then make it a road for access between Neptune St and Newton Court."
Watch this space – something is cooking in the youth area – lets hope its adventurous


Apology and correction @ TWiSK
In emails last week we misspelled the family name of Christopher Ride, the Liberal candidate for Macnamara.
We apologise for the error. For the record, Christopher was very gracious about the typo.
Website: www.ChristopherRIDE.com.au
Email: christopher.ride@vic.liberal.org.au
Twitter: @CandidateRIDE
Facebook: /ChristopherRIDE
LinkedIn: /ChristopherRIDE
Phone: +61 460 343 084


Greg Day
Happy to chat anytime 0418 345 829
Content suggestions and community questions are always welcome.
gday@gdaystkilda.com.au
Recent editions
Monday 1 November – Sunday 7 November
Monday 18 October – Sunday 24 October
Monday 4 October – Sunday 10 October
Monday 27 September – Sunday 3 October

This Week in St Kilda respectfully acknowledges the Yaluk-ut Weelam Clan of the Boon Wurrung.
We pay our respect to their Elders, past, present and emerging. We acknowledge and uphold their continuing relationship to this land.