Remember when you were young with Chain @Memo, get dancing with Seniors @PortPhillip, Frogman is cutting edge theatre @theatreworks, Debussy gets an outing @Palais, Moira Finucane's diva driven, torch song singing Dance Hall @Lunapark and organ recital @allsaints.

Soccer mums @ Wattie Watson oval
Every Monday from 8 October to 5 November, 6 pm to 7 pm
Soccer basics for mums to have fun, meet new people and learn skills. $40 season
soccermums.com.au
89 Ormond Esplanade, Elwood

Seniors Bush Dance @ Town Hall
Monday 8 October, 2.00 pm – 4.00 pm
Get into Seniors Festival with a bush dance inspired by Bushwahzee. Gold Coin
9209 6777

Embolden @ Town Hall
Tuesday 9 October, 10.30 am – 8 pm
Wednesday 10 October, 9.30 am to 3.30 pm
A two day festival conference for older people and service providers. It focuses on challenging ageism and building an age friendly world. $186/$49.60
www.celebrateageing.com/embolden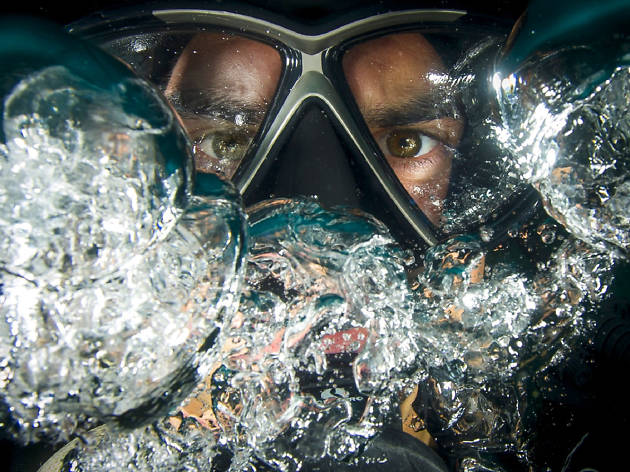 Frogman @ Theatre Works
Thursday 11 October – Monday 15 October, 6.30 pm and 8.30 pm
At the crossroads of contemporary performance and cutting-edge tech, Frogman is a coming-of-age thriller exploring the fragility of the childhood imagination. $59/$39
www.festival.melbourne
14 Acland Street, St Kilda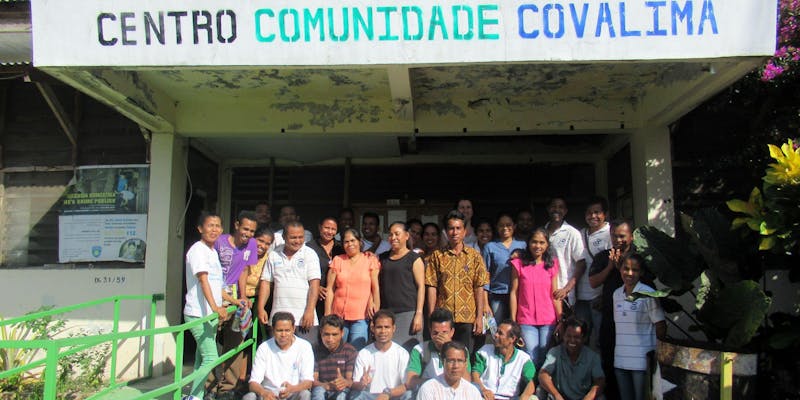 East Timor Friendship Visit @ Library
Thursday 11 October, 6.30 pm – 7.30 pm
Since 2000, Port Phillip Council and Suai in East Timor have been friends. Hear Alberto Barros, Director of the Covalima Community Centre in Suai, speak about the ongoing friendship. Free
Bookings

Pelleas and Melisande @ Palais
Thursday 11 October
Victorian Opera, composed by Claude Debussy, sung in French with English surtitles. Oh la la.
Tix

Moira Finucane's Dance Hall @ The Famous Spiegeltent Luna Park
Wednesday 10 – Saturday 14 October, 8 pm (6 pm Sat 14 October)
Moira Finucane's diva driven, disco pumping, torch song singing, booty shaking Dance Hall is taking over The Famous Spiegeltent. $68/$28 video
Tix
Other Spiegeltent events 

Chain 50th anniversary @ Memo
Friday 12 October, 7.30 pm
Remember when you were young … $30 GA
Tix

YID! album launch @ Memo
Saturday 13 October, 7.30 pm
The brainchild of Melbourne musician Simon Starr, the 22-piece musical behemoth YID! is an extraordinary collective of virtuoso musicians.
Tix

Open Day @ Elwood Playgroup
Saturday 13 October, 10.30 am – 2.30 pm
Grand opening of new play equipment, sausagae sizzle and Mexican music man
www.elwoodplaygroup.org.au
51 Broadway, Elwood

Christopher Cook organ recital @ All Saints
Sunday 14 October , 4 pm
Christopher Cook performs a series of organ recitals for Seniors Week. $15/$10
www.allsaints.org.au
2 Chapel Street, East St Kilda

Melbourne marathon @ passing through St Kilda
Sunday 14 October 7 am to 2 pm
Watch on as the runners snake their way along the roads and boulevards of St Kilda.
melbournemarathon.com.au
Soon
|

Cheap Trick @ Palais
Monday 15 October, 8 pm
Rock and Roll Hall of Famers bring their guitar laden rock-pop sound to town
Tix
Get the Seniors Festival Program
Musical tea party @ Elwood St Kilda Neighbourhood Learning Centre
Thursday 18 October, 1.30 pm to 3.30 pm
Seniors Festival Event. An afternoon of live music, dancing and scrumptious food that warms the heart. Come along and indulge in some toe tapping and good conversation. Free 9531 1954
www.esnlc.com.au
87 Tennyson Street, Elwood
Seniors festival @ Pinaroo Village
Friday 19 to Sunday 21 October
A three day festival of art and community activities created and made by Pinaroo residents. Free
114 Inkerman St, St Kilda (enter from Bath Street)

Heart of St Kilda Concert @ Palais
Tuesday 23 October, 7.30 pm
Hurry – this will sell out. Archie Roach, Kate Ceberano, Bob Franklin, Tex Perkins and the Fat Rubber Band and more.
Tickets via Ticketmaster or 136 100.

Relay For Life @ Albert Park Lake
Saturday 27 October – Sunday 28 October, 10.30 am – 10.30 am
Relay For Life is a community fundraising challenge that raises vital funds for cancer patients. Friends, families and colleagues are encouraged to join forces and team up to raise funds.
relayforlife.org.au
1300 65 65 85

Cecil Noir Twilight Ride & Pedal-powered Cinema
Saturday 27 October, 6.00 pm
Ride in style from Fitzroy St, past Albert Park Lake and along the lovely Cecil Street bike route. The ride ends with a screening of the Academy award nominated French animation Triplets of Belleville (PG) –  screened using pedal power provided by volunteers. $14.70/$9.70
Bookings essential
Part of Tour de Cecil: A Festival of Everyday Bike Riding.
State election forum @ Alex
Monday 29 October, 6.30 pm
Organised by local community groups to meet candidates for the State seat of Albert Park, including Martin Foley MP, Liberal Andrew Bond, Greens Ogy Simic and Animal Justice Party Tamasin Ramsay and Reason Party Jarryd Bartle.
Free event, no tickets, no registration, just turn up.
Info
135 Fitzroy St