NAIDOC events @cityportphillip, more Bull Sessions @memomusichall, poet musician Delsinki @readingsbooks, writers room in lockdown @redstitch and more.
This Week in St Kilda
Pride Centre: Have Your Say
You are invited to comment on a special planning scheme amendment for the Pride Centre in Fitzroy Street. Have your say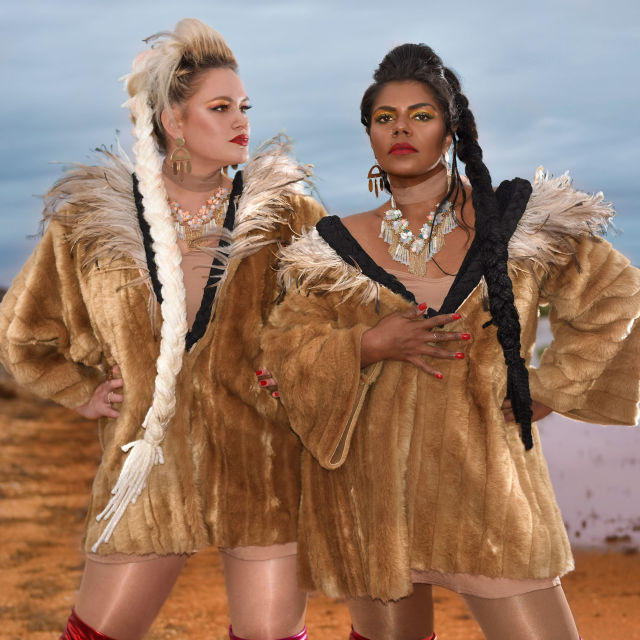 Welcome to NAIDOC Week @ Town Hall
Monday 9 July, 11 am
Kick of NAIDOC Week in style with a welcome to country and smoking ceremony by the Boon Wurrung Foundation, performance by The Merindas (above) and a speech by the Mayor.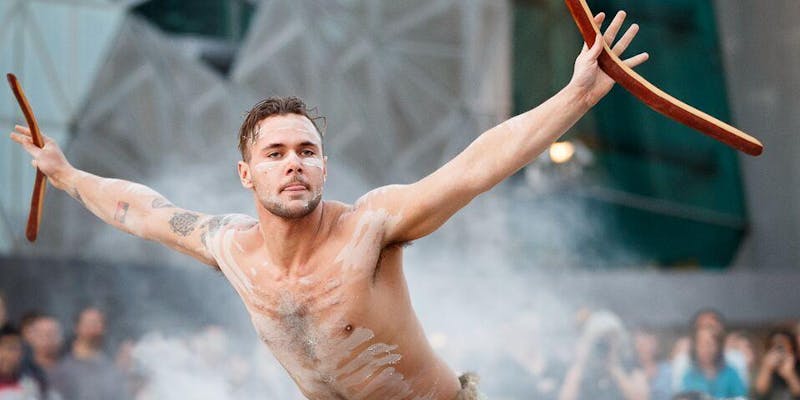 Marbee Williams, Indigenous storyteller and singer @ St Kilda Library
Tuesday 10 July, 10 am – 11 am
Join Indigenous storyteller and singer, Marbee Williams with songs for bubups. Suitable for children 2 to 12 years. Free
Bookings

The Antipodes @ Red Stitch
Tuesday 10 July – 12 August
"There's something thrilling about a new play by Annie Baker," The Age
A top-notch writers room is in lock-down, in pursuit of the ultimate story. Do delay, the last Red Stitch season sold out!
Tix and info 

Victorian Opera's William Tell @ Palais
Three performances, Saturday 14 July, Tuesday 17 July and Thursday 19 July, 7.30 pm
The Australian premiere of Rossini's Final Epic presented with grit and grandeur. $169/$35
Tix and info 

Urban Dreaming & Memories and Encounters @ Carlisle Street Arts Space
Wednesday 11 July – Wednesday 8 August
Monday, Tuesday, Wednesday and Friday, 8.30 am – 5 pm; Thursdays 8.30 am to 7 pm during exhibitions
Robert Lee Davis and Gabrielle Khazam (artwork above) present an abstract expressionist exploration of narratives that traverse time and space.
St Kilda Town Hall, 99a Carlisle Street, St Kilda

Book launch: Antidote to a Curse @ Readings
Thursday 12 July, 6.30 pm
Antidote to a Curse is a startling debut novel from James Cristina. It draws the reader deeper and deeper into a state of psychological obsession where only the truth can provide a way out. Judith Rodriguez AM will launch the novel. Free, no booking required.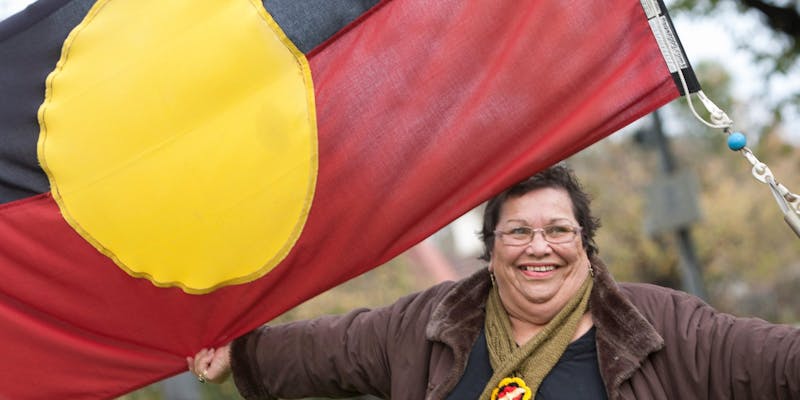 Aunty Judith 'Jacko' Jackson NAIDOC Week @ St Kilda Library
Thursday 12 July, 6.30 pm – 7.30 pm
A special NAIDOC event – guest Aunty Judith 'Jacko' Jackson in conversation with Alison Craigie-Parsons. Free
Bookings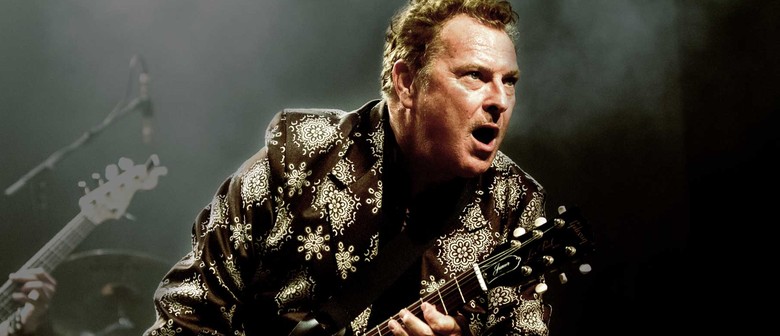 Ross Wilson and Peaceniks @ Firefly
Friday 13 July, 6 pm dinner, 8.30 pm show
Newish venue below the Newmarket Hotel. We've love to hear your feedback.
Tix

Delsinki @ Readings
Saturday 14 July, 2 pm
A book store performance (a prelude to a gig at Memo in August). Check them on YouTube
Delsinki.com

Shannon Bourne Album Launch @ Memo
Saturday 14 July, 7.30 pm
A free-thinking guitarist, singer songwriter, producer, session musician, tutor and mentor. $28 / $18
Tix and info

Bull Sessions @ Memo
Sunday 15 July, 3.00 pm
An afternoon delight from two dynamic women and their friends. The first gig sold out. $45/$35
Also Sunday 22 and 29 July
Tix and info
Soon


Polygraph @ Theatre Works
From Tuesday 17 July – Saturday 21 July
Polygraph is a play noir: part metaphysical thriller, part murder mystery and part love story. Following a brutal murder, a series of interwoven true stories unfold as personal and political perspectives shift.
Tix and info

The Menagerie: Burlesque @ Alex
Sunday 29 July, 7.30 pm
An intimate and decadent evening of sultry and scintillating burlesque and variety artists. Featuring burlesque, variety, comedy, circus and cabaret performers. Melbourne's newest little Speakeasy.
Tix and info
Ongoing


Ice skating @ Acland Plaza
Until Sunday 15 July
Get your skates on at a pop up rink in Acland Plaza near Barkly Street. $16
Info