Subscribe and receive TWISK every Sunday evening | Suggest content | Visit TWISK Facebook | Follow TWISK Twitter | Visit TWISK blog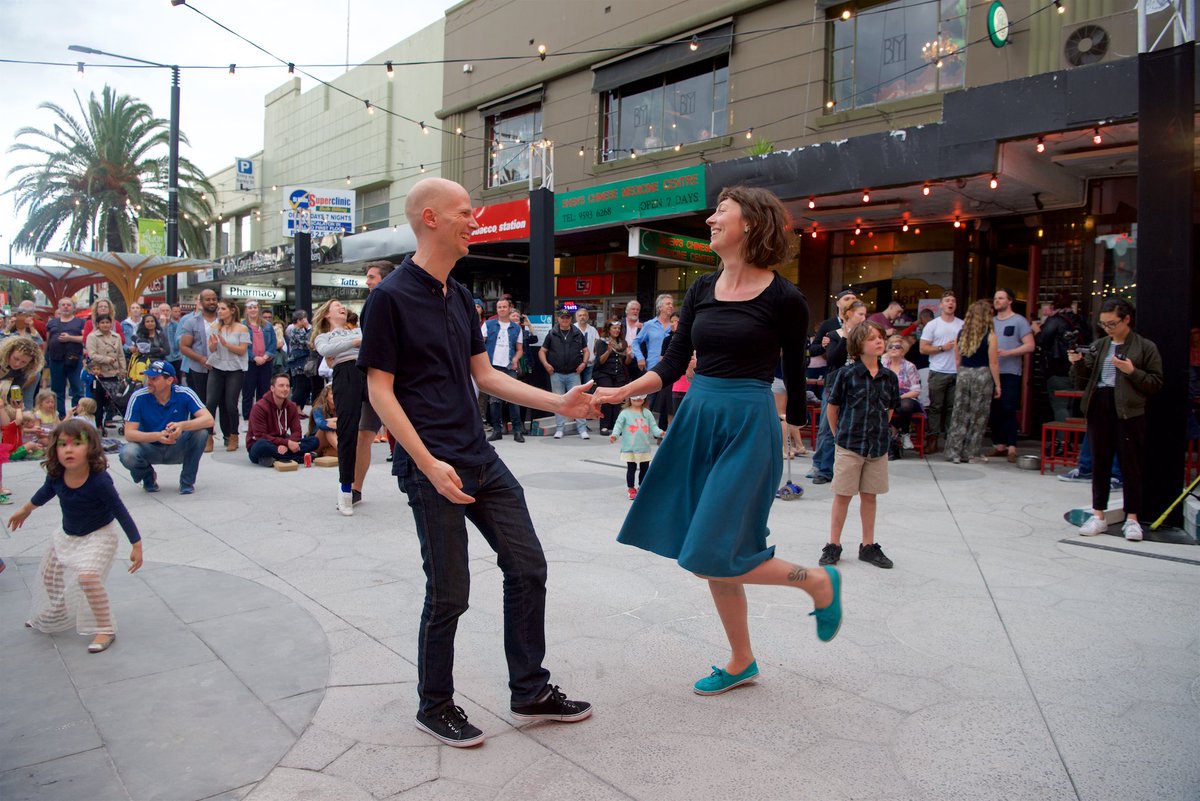 Valentines Day @ Acland Plaza
Tuesday 14 February, movie starts 9 pm
Dine with your beloved before a free screening of  'Valentine's Day' in a pop-up cinema.
Luna love @ Luna Park
Tuesday 14 February, 6.00 pm – 11.00pm
Ideal for those who find love like a roller coaster, $65 per couple for a stack of hair-raising memories.
More info 
Acland history fundraiser @ St Kilda RSL
Wednesday 15 February, 6 pm
St Kilda Historical Society launch its crowd funding campaign for a book about Acland Street (1842-2017). Features Rachel Berger.
Bike maintenance for women @ Alma Road Community Community House
Wednesday 15 February, 6.30 pm – 8.30 pm
Join George from Bikes At Work for a workshop on basic bike maintenance for
women riders.
$10 + booking fee
Bookings required 
Also Saturday 25 February, 10 am-12 pm


Missy Higgins with Dumbo Feather @ The White House
Wednesday 15 February,6.30 pm
The much-loved Australian singer-songwriter opens the Dumbo Feather Conversations for 2017.
$40/$30
The White House 11 Princes St. Tix and info


Who dunnit and why? @ St Kilda Library
Thursday 16 February, 6.30pm
Presemted by Sisters in Crime Australia and the Port Phillip Library.  Vikki Petraitis interrogates three true crime authors – Robin Bowles, Cheryl Critchley and Helen McGrath – about some famous Australian true crime cases they've investigated from Jaidyn Leskie, Jennifer Tanner and Phoebe Handsjuk to Alison Baden-Clay and Jill Meagher. Free but please RSVP through Eventbrite
Horse myths @ Brightspace
Thursday 16 February (until 4 March)
Check out Steve Baird's exhibition that travels the terrain of Australia explorers
via their horses. More info

Twilight Beach Polo @ West Beach
Friday 17 February, 5 pm – 9 pm
Polo played on the sand. Ticketed event, but views can be had from the sidelines.
www.twilightbeachpolo.com.au
Tiger Army @ Prince bandroom
Friday 17 February
Tiger Army's first tour after 8 years, with very special psychobilly guests
Fireballs & Pat Capocci
Tix and info 
Penguin Habitat Enhancement @ St Kilda Pier
Sunday 19 February, 4.00 pm
Young people (15 – 25 years) meet at the beginning of St Kilda Pier most Sundays at 4pm to help protect the biodiversity of our beloved Port Phillip Bay. It's all about having fun and meeting others while helping the local environment.
Bookings please

And ongoing …. 
Lifetime Guarantee @ Theatreworks
Until 26 February
A rock and roll comedy featuring property development, new love, sex tapes,
divorce and a '67 Mustang. Tix and info
The Way Things Work @ Red Stitch
Until 5 March
Corruption. Politics. Loyalty. Fear.
Tix and info | Read the TWISK was there review