Subscribe and receive TWISK every Sunday evening by email
Echoes @ Theatreworks
Tuesday 20 September until Sunday 25 September, 7.30 pm
Echoes tells the story of two British women, born 175 years apart. One, a schoolgirl jihadi; the other, a Victorian blue-stocking. Both travel to the East to build Empires; both meet tragedy in blood-soaked lands. Info and tix

Paris Underground @ Alex Theatre
Wednesday 21 September – Saturday 24 September, 8.00 pm
Enter the Paris Underground and journey through the dark delights of the city of light. Witness astounding acts of magic and illusion, spectacular tap dancing, brilliant burlesque, breath taking aerials, quirky circus and incendiary song in a classic European cabaret and variety show. (15+ audience) Tix from $29.90/$24.90 More info 
Gatsby Swing @ St Kilda Library
Thursday 22 September, 6.30 pm – 7.30 pm
Gatsby Swing will inspire you with hot and cool jazz with pizazz and razzamatazz! All the splendour of the Roaring Twenties and Thirties to get your toes a-tappin'. Free – bookings essential via Eventbrite – will book out.
#madashell The Musical @ GH Hotel
Thursday 22 September, 7.30 pm
After a sell out season at Fringe World Perth #madashell The Musical is back in the public bar. $25.00. 1 Brighton Rd. Tix and info

Remembering Richard James @ Laneway Artspace
Friday 23 September, 3.00 pm – 5.00 pm
The PPHA Artist Collective is hosting an intimate event at the upcoming exhibition I Am Art (…and this is me) at the Laneway Artspace St Kilda to celebrate Richard James and a year since his death. 148A Barkly Street RSVP:  community@ppha.org.au
Larry Paradiseo & The Fabulous Dame Farrar @ National Theatre
Friday 23 September, 7.00 pm
A one woman show on steroids. Performed by Carita Farrer Spencer and her piano accompanist. A cabaret tour de force, Carita brings you her alter-egos…theatrical cyclone The Fabulous Dame Farrar and International sex symbol Larry Paradiseo in this world class Double Act (with herself).  18+ Full $29.00, Concession $25.00 Tix and info
Songs of Cake and Death @ National
Friday 23 September, Saturday 24 September, 9.30 pm
After a World Premiere season chock-full of rave reviews at last years Melbourne Fringe, Adelaide-born, cabaret songstress Anya Anastasia is back and set to transform The National Theatre with the raucous, seductive and dangerously witty TORTE E MORT: Songs of Cake and Death. Look forward to extraordinary vocals, mesmerising ukulele, circus trickery and diabolical keyboards and percussion. Tix and info
EcoArts Festival @ EcoCentre
Saturday 24 September, 3.30-7.30pm
You're invited to be part of the EcoArts fun in the gardens, including; 3.30 pm Wildlife Walks; 4.30 – 6.30 pm: Co-creation art workshops; 4.30 – 6.30: Kids art activites + Little Feet Music @5pm & 6pm; 5.30 – 6.15pm: Climate Science-Art Forum; 6.30pm Stories and Poetry; 7 – 7.30pm: Illuminate 2030 projection art performance. Bookings for wildlife walks   Other activities, no bookings required.  Free event.
Lawyers and Judges @ St Kilda Cemetery
Sunday 25 September, 2.00 pm
Friends of St Kilda Cemetery present their Lawyers and Judges tour.
$10.  Bookings email info@foskc.org;  9531 6832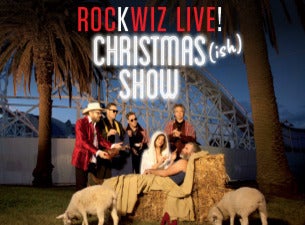 Tickets on sale for St Kilda Christmas shows
Comedy and music fans will be excited to hear that Tripod have announced two Christmas Shows in December at Memo. Meanwhile, Rockwiz will celebrate Christmas at the Palais Theatre on Saturday 17 December and tickets are on sale now.
And continuing
You Got Older @ Red Stitch
Until 2 October
You Got Older is a tender comedy about how you remain standing when everything you know comes crashing down around you. Tix and info
Read our review