Click to get TWISK every Sunday evening | Suggest content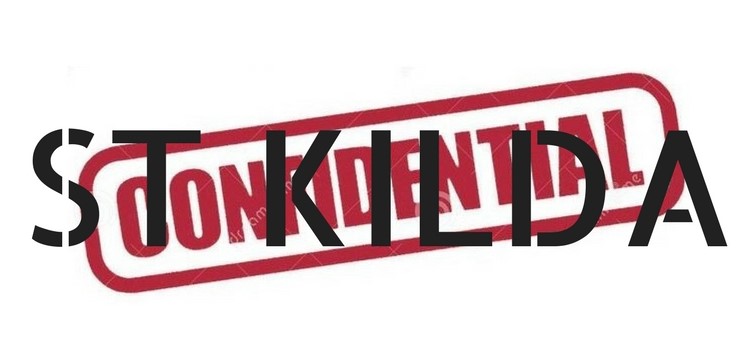 You can't stop the music at the Palais
Informed sources have confirmed that the Palais will be ready to host the St Kilda Film Festival opening night on 18 May. And to prove that you can't stop the music, The Village People will play the Palais on 25 May.

Swipe Left for Love @ St Kilda RSL
Tuesday 28 March – Saturday 8 April, 7 pm
A romantic comedy with music that follows the chaotic life of a thirtysomething aspiring singer/songwriter. Part of the Melbourne International Comedy Festival. $27/$45
swipeleftforlove.com | Tix

Gates of Paradise and Vessels of Life @ Town Hall Gallery
Wednesday 29 March – 19 April 2017
Local artist Anne Middleton examines the beauty of the environment and our connectedness to it in Gates of Paradise. While in Vessels of Life, artist Yan Huang sources preloved items from a generation past, now discarded and of little worth, and up-cycles them to create modern sculptures. More info



Friends of Suai trivia night@ Middle Park bowling club
Friday 31 March, 7 pm
Have fun, show off and get together to raise funds for Suai in East Timor. Proceeds help fund scholarships in nursing, primary teaching, community development, hospitality and agriculture. $35 | If you can't come please consider making a donation | Tix

HEAT Homeless Longest Lunch @ Luna Park
Friday 31 March, 12.00 noon
Melbourne City Mission invites everyone to enjoy a three-course lunch designed and delivered by Guy Grossi and HEAT Training Students, with those affected by homelessness, and help highlight the issues surrounding homelessness. $55
You can also get involved by shouting someone lunch, a rare treat for those doing it tough by visiting hhllunch.org.au | Tix and info

One Fell Swoop Circus @ Acland Plaza
Friday 31 March and Saturday 1 April, 7.00 pm – 9.00 pm
A circus installation with a spectacular sculpture of aluminium truss comes alive with five circus artists performing wire-walking, aerial acrobatics, juggling and physical theatre, from ground-level to nine metres in the air.

A Day by the Green @ St Kilda Sports Club
Saturday 1 April, from 3.30 pm
Nine first class acts for just $20. Headlining is former Hunter and Collector Jack Howard with his great show Epic Brass delivering the best alternative OZ songs from the 70's and 80's which feature brass.
Also On the Green are singer songwriter extraordinaire Charles Jenkins, Mannequin Death Squad, Thee Tex Napalm Three, Little Murders, The Originals, Destrends, Kim Volkman with his excellent band The Whiskey Priests and Cold Harbour – the band that put the day together in the first place are back with a rare reunion show. Tix and info

Elster Creek Wildlife Challenge @ Elster Creek
Saturday, 1 April 2017, 7.00 am – 12 midnight
Gio Fitzpatrick, EcoCentre Youth Wildlife Ambassador and convenor of Friends of Elster Creek, is repeating his exciting challenge to spot more species in Elster Creek in a single day than the number of species at the Melbourne Zoo! Last year Gio and community volunteers found 372 species in a single day – fish, reptiles, mammals, insects, birds and more. Register here

Near Dark – Bill Paxton tribute @ Astor
Saturday 1 April, 5 pm
Vale Bill Paxton. See him in  Near Dark the 1987 feature directed by Kathryn Bigelow. A small-town farmer's son reluctantly joins a traveling group of vampires after he is turned by a beautiful drifter. Tix and info

SoCal Smash lunch @ Newmarket Hotel
Saturday 1 April – Saturday 8 April
Explore the vibrant flavours of Southern California and different regions of South America as part of the Melbourne Food and Wine Festival. $55 Tix 

Jews of Greece @ Jewmu
From 2 April
A major exhibition curated by Emmanuel Santos and Carol Gordon shows the history, tradition and present-day existence of the Jews of Greece. | More info
Pride Centre and Gatwick Hotel are big news for Fitzroy Street
Read last week's TWISK editorial comment
Ongoing

Rules for Living @ Red Stitch
Until 16 April
Drawing on theories of CBT, Rules for Living is a study of our perfectionist culture that exposes the neuroses beneath. Tix and info