Subscribe and receive TWISK every week by email
Wanna be the Mayor@ St Kilda Town Hall
Monday 29 September, 6 pm – 9 pm
Do you want to stand up for your community? Get to this briefing organised by the MAV to help people understand what's involved in being a councillor and getting elected.
More info: Mandy Socha 9209 6777
Birth of the Bay to urban penguins
Tuesday 30 August, 6.00 pm – 7.30 pm, St Kilda Pier
Port Phillip Baykeeper Neil Blake OAM presents a 90-minute immersion in the natural history of Port Phillip Bay. Discover the effects of Yarra River (Birrarung) flows on biodiversity, the human impacts of coastal development, microplastic pollution; and community dedication to our natural treasures.
Donations to support research: $15 – $50. Bookings essential
Tortillas and Tacos @ Laneway Learning
Wednesday 31 August, 8.00 pm – 9.15 pm
Paul Bongiorno will share a couple of simple secrets of Mexican cooking that everyone can try at home.
$16 Finn Café, 124 Carlisle Street
Bookings and info (Check as many courses book out)
You Got Older @ Red Stitch
From Wednesday 31 August
Australian Premiere with Eva Seymour, Lee Beckhurst, Jordan Fraser-Trumble, Emily Goddard, Francis Greenslade, Penny Harpham and Mark Yeates. Mae returns to her childhood home to confront her family, her history, and her wild fantasies involving a mysterious cowboy. You Got Older is a tender comedy about how you remain standing when everything you know comes crashing down around you. Tix and info 
The Pearly Shell – Spring Ball @ Memo
Friday 2 September, 8 pm
An evening of 40s/50s Swing Dance, Jazz, Rhythm 'n' Blues. Featuring Pearly Shells Big Band, Julie O'Hara and Rob Price. Dress Up And Get Down! $28 / $20
More info and tix
Blue Velvet x 4 @ Astor
Friday 2 September 7 pm and 9 pm.
Saturday 3 September 7 and 9 pm
Mix David Lynch, Isabella Rossellini, Kyle MacLachlan, Dennis Hopper and Laura Dern and you have a wicked cocktail called Blue Velvet. Big screen pleasure.
Tix and info

Rock 4 Regal arvo gig @ Memo
Saturday 3 September, 2 pm
A charity concert to support Motor Neurone Disease Research. Feat. 12 huge bands incl. Heaven The Axe, Grandhour, The Higgs, Greenthief and more!
More info and tix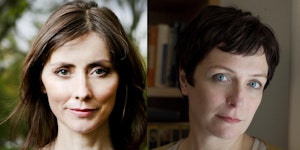 Genes & Gender (Melbourne Writers Festival) @ St Kilda Library
Sunday 4 September, 11 am – 12 noon
Science writer Christine Kenneally and feminist author Monica Dux talk about why they write about genes and gender, how different kinds of writing serve different topics, and the process of writing non-fiction. Free but booking required

Greatest show on Wheels @ O'Donnell Gardens
Sunday 4 September, 11 am – 5 pm
Free Father's Day car show off event in Shakespeare Grove – O Donnell Gardens next to Luna Park (not in Acland Street because of works). Think chrome, think polish, think rev heads with classic taste.
Craft market @ Upper Esplanade
Every Sunday, 10 am
Emphasising handmade artisan goods, the Esplanade Craft Market now also has food vans. If you haven't been there for a while, check it out – you might be surprised.
And from last week


Around the World in 80 Days @ Alex Theatre
Until 4 September, Tue-Sat 7.30 pm, Sat 2.00 pm; Sun 3.00 pm
Cast Ian Stenlake, Pia Miranda and Grant Piro portray a cast of thousands in this madcap adaptation of Verne's globetrotting classic. Tix and info
Stuff coming up


Call for entries @ St Kilda Festival
Get ready for Sunday 12 February 2017
Musicians, children's entertainers, sideshows , food and market providers are all invited to be part of the next Festival. But hurry, applications close on 3 October in many categories. More info
New trash and treasure market coming
St Kilda Rotary is launching a new monthly market in East St Kilda on one Sunday each month starting in October. They are now taking bookings from stallholders.
More info and bookings