Get TWISK every Sunday evening | Suggest content
Final words and pix @ Gatwick Hotel
The infamous Gatwick Hotel was open to the public on Saturday for a last farewell. Former owners Rose and Yvette posted this note on the outside wall for all to see.
Visitors took pix of the faded style of the old hotel (thanks Simone)

______________________________________________________________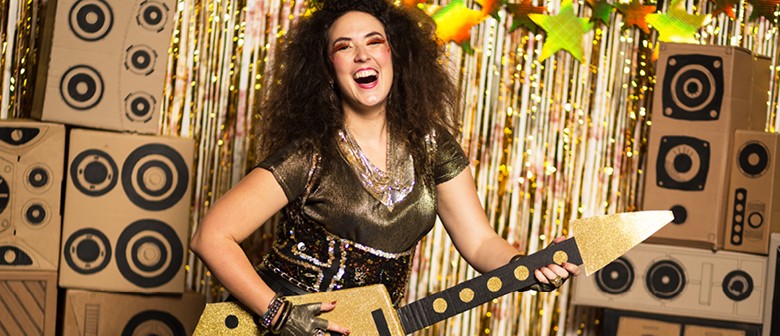 How to be a rock star @ Map57
Until 16 July, 3.30 pm
FAMILY: Winner Best Comedy Weekly Award 2017 Adelaide Fringe. Release your inner rock legend with air guitar, power poses and signature dance moves. $20/$15 Tix
Toyota community sector networking event @ Bubup Nairm
Tuesday 11 July, 1 pm – 4 pm
Council organised event for not-for-profit people to network and hear some inspiring stories. Free but registration required. Register
Bubup Nairm Children's Centre, 99B Carlisle Street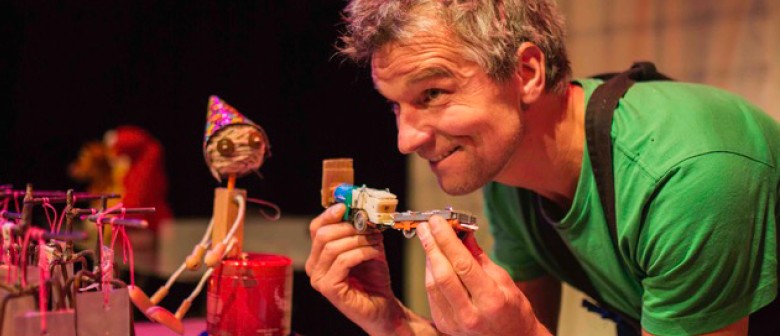 Loose Ends Kids Show @ MAP57
Tuesday 11 July – Sunday 16 July, 2 pm
The 2013 Adelaide Fringe Award winner is coming to Melbourne with this family show full of wacky thingamabobs. Built from hard rubbish and op-shop treasures, Loose Ends is a celebration of the capricious and full of unexpected situations, set in a quirky and madcap world. Family $60 Tix 



Emerald Hill Art @ The Gallery
From Wednesday 12 July
About Time is the latest exhibition from the group with works from Hazel Annear, Russell Annear, Yanis Audrins, Eunice Barter, Jasmine Brunner, Lauris Davidson, Peggy Douce, Jo Monie, John Monro, Elizabeth Montgomery, Joan Mulvey, June Mylius, Denise Pitney, Jim Pribble, Anne Sedgley, Shasta Strauss, Di Gyngell Taylor and Rob Youl.
Join the artists for the opening celebrations in The Gallery, St Kilda Town Hall on Thursday 13 July, 6 pm – 8 pm.
Bey Dance Party @ MAP57
Wednesday 12 July, 7.15 pm
Get your moves on for 60 minutes of Beyonce heaven. There will be no judgement; No mirrors; No snooty dancer divas. Learn moves that are fun, ridiculous, powerful and sexy. $25 Bookings

Mark Dapin in conversation with Felix Sher @ Readings
Thursday 13 July, 6.30 pm
Jewish Anzacs is a history from acclaimed journalist, novelist and military historian Mark Dapin. With Felix Sher, whose son Private Greg Sher, was the last Jewish Australian soldier to be killed in action, in Afghanistan in 2009. Free, but please book

Heath Franklin's Chopper @ MAP57
Thursday 13 July – Sunday 16 July, 7.15 pm
Killer funny show, suitable 15 + Tix 

Julien Baker @ Memo
Friday 14 July, 8 pm
From Memphis to Memo, she sings and plays guitar. Audience members under 18 must be with an adult. Tix | YouTube 

Open day @ Memo
Sunday 16 July, 2 pm – 7 pm
Memo is one of St Kilda's best kept secrets. If you've never ventured in, there's nothing to stop you this Sunday. Hear Large No. 12s (2 pm) and Unclaimed Baggage (4 pm)
Free Info
Sunday evening with Alyce Platt @ MAP57
Sunday 16 July, 6 pm
Alyce Platt and her little fish beckons you for a sophisticated and enchanting blend of dream pop, baroque pop, torch song and jazzy vibes. $35 Tix
Plan ahead

NED – The Musical @ The National
17 July, 7.30 pm
Be swept away by the combined power of 50 performers. NED tells the story of Ned Kelly as a young man, a brother, a son and a mate. One night only. $38/$25 More info

Incognito @ Redstitch
From 18 July
Love, Einstein and the infinite possibilities. An astonishing play about what it means to be human and the role of memory. Directed by Brett Cousins & Ella Caldwell. Tix



Charlie Hides #TransAtlanticDame @ Alex
Wednesday 19 July, 8 pm
International drag star Charlie Hides returns to Australia with a brand new show #TransAtlanticDame. Known for his uncanny comic impersonations of dozens of A list celebrities, Charlie will be bringing some of his "divas" to perform as well as well as spilling the "tea" on Rupaul's Drag Race. From $39 Tix
Coming soon. TWISK explores Fitzroy Street
In August, TWISK will be giving extra attention to Fitzroy Street. Share what you love about Fitzroy Street as it is. Share your ideas to make it better.
Send us an email with your suggestions