Get TWISK every Sunday evening | Suggest content

Short Film Festival @ St Kilda Town Hall
From Friday 19 May until 27 May
Yes, length does matter. The St Kilda Film Festival is built around screenings of the top 100 short films (less than 40 minutes). There's also a range of curated special screenings and events.
After a gala opening at The Palais on Thursday 18 May, the action shifts to the St Kilda Town Hall transformed into a creative hub and cinema. Buy tickets per session or multi passes from $70 – $100.
Here are some highlights beyond the Top 100
Family session
Saturday 20 May, 2.15 pm
A special session with films for the whole family! Showcase of visual content not found on TV screens, including short films, web series and music videos – everything from superhero pandas to miniature musicians. Children under 15 FREE
Vimeo Showcase
Sunday 21 May, 7.30 pm – 9 pm
Jeffrey Bowers, Curator of Staff Picks and On Demand at Vimeo and Writer and Curator of Vice Shorts, will present a session dedicated entirely to the best of Vimeo.
Graham Kennedy: The King of TV
Sunday 21 May, 11 am
Two hours dedicated to the King. Highlights include Kennedy's first ever filmed appearance – the newly restored 1956 Sennitt's Ice Cream advertisement – and rarely seen clips from IMT, Blankety Blanks, as well as his last hosting gig on Graham Kennedy's Funniest Home Videos.
Catch a panel of special guests; media personalities, Patti Newton, Philip Brady, Graham Kennedy's long time IMT scriptwriter Mike McColl Jones and Nine's voice-over legend, Pete Smith.
Festival website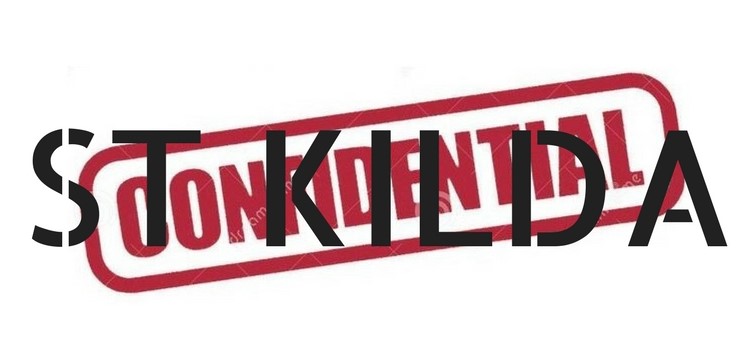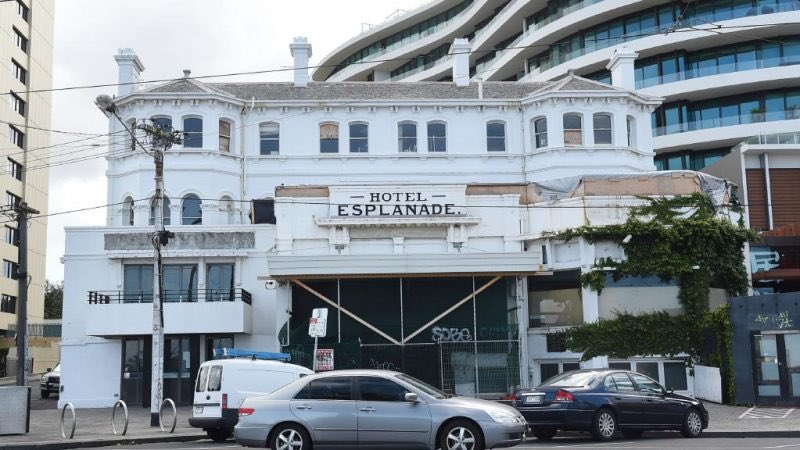 Another silent summer at The Espy? Unconfirmed talk around the village reckons The Espy will be closed for further renovations until September next year (2018). Apparently the new owners aren't happy with the work done so far and plan to go back to the drawing board. Meanwhile the new owners confirmed last week that the purchase is yet to be finalised but they 'expect it will happen within weeks'. Let gdaystkilda know if you know more.

Eat good. Do good. Feel good @ restaurants
Until 31 May
Show your support for Sacred Heart Mission's Dine with Heart Month this week by visiting one of the participating St Kilda restaurants:
Babu Ji, Big Mouth, Dogs Bar, Dr Jekyll, Fitzrovia, Frankies Top Shop, Little Blue Restaurant, Radio Mexico, Ripponlea Food and Wine, Second Act Bar @ Rydges St Kilda and Uncle.
Each venue is helping raise funds for the Mission's Meals Program. Every $4 raised will help provide a meal for someone experiencing homelessness.
To find out what each venue is up to, click here: Dine with Heart Calendar of Events

U3APP String Quartet @ Mary Keogh Community Centre
Saturday 20 May, 2.30 pm
Not in St Kilda, but a free event for lovers of classical music. One hour of music, no interval, just Bach, Haydn, Beethoven and Schubert. Heaven.
224 Danks Street, Albert Park
Stories made music @ Acland Plaza
Saturday 20 May, 5 pm
Join Mediterranean musicologists Con Kalamaras and Salvatore Rossano with French Jewish artist and storyteller Sylvie Leber for an evening of music, singing and storytelling that reflects the history and culture of immigration in Port Phillip.

Pearl – Janice Joplin tribute @ Memo
Saturday 20 May, 7.30 pm
Blues songstress Liza Ohlback heads a production about a rock immortal who shocked and inspired a generation. Looks interesting (note that Liza also sings at POW on Sunday).
Tix and info

Homage: A Queer fundraiser @ Saint Martins Place
Saturday 20 May, 8 pm – 2.00 am
A night of song, performance art, burlesque and dance. Paying tribute to Melbourne's queer forefathers, mothers and all others.  $25/$15
More info on Facebook 

Raymond Dean – Slavic Lands @ Brightspace
20 May – 3 June 2017
Exhibition opening: Saturday 20 May 2 pm -4 pm
A visiting artist´s perspective of the urban and rural environments of three Eastern European regions which recently emerged from behind the political and economic Iron Curtain. Oil and soft pastel works on paper done in Hradec Kralove, Czech Republic, Plonsk, Poland, and Zvolen, Slovakia between 2006 and 2015.
Info https://www.brightspace.com.au/exhibitions/raymond-dean-slavic-lands/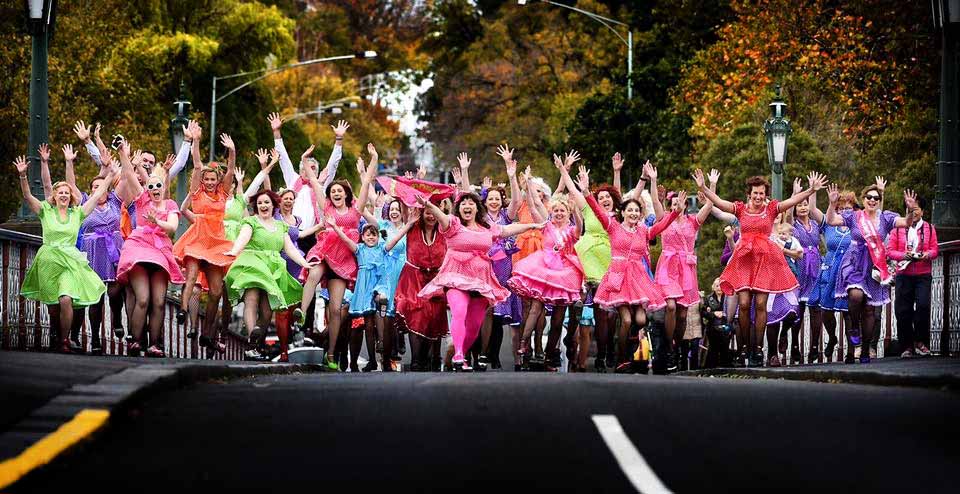 International Tap Dancing Day
Sunday 21 May, 12 noon
Acland Street Plaza, St Kilda
Celebrate International Tap Dancing Day with a free tap dancing performance by Melbourne's Tapping Glamour Kittens.

Law Week cemetery tour @ St Kilda Cemetery
Sunday 21 May, 2 pm
If your honour pleases ... Hear anecdotes and stories about judges, lawyers and other criminals (ha ha) who led a life in the law and rest in the dead centre of St Kilda.
$10 Meet at main gates St Kilda Cemetery, Dandenong Road.
Info 

Liza Ohlback at Elwood Blues Club @ POW public bar
Sunday 21 May 7 pm – 10 pm
Interstate Blues singer Liza Ohlback doing a mix of songs from her albums "Trouble Goin Down" and "Give You Hell" plus a coupla fun Blues tunes. Special guest is Chiara Browne on BV duty and maybe a duet or two.
Free
Check her on YouTube
Ongoing


The Realistic Joneses @ Red Stitch
Until Sunday 28 May
2 Chapel Street, St Kilda East
Meet Bob and Jennifer Jones and the new couple next door, John and Pony Jones. The Joneses share more than they would like to admit.
Tix and info
Les Miserables @ National Theatre
Friday 12 May – Saturday 27 May
CLOC Musical Theatre is one of Victoria's largest and most successful non-professional music theatre companies.

Village People @ Palais
Thursday 25 May 7 pm
Tix 
Bravo and brava – watch this space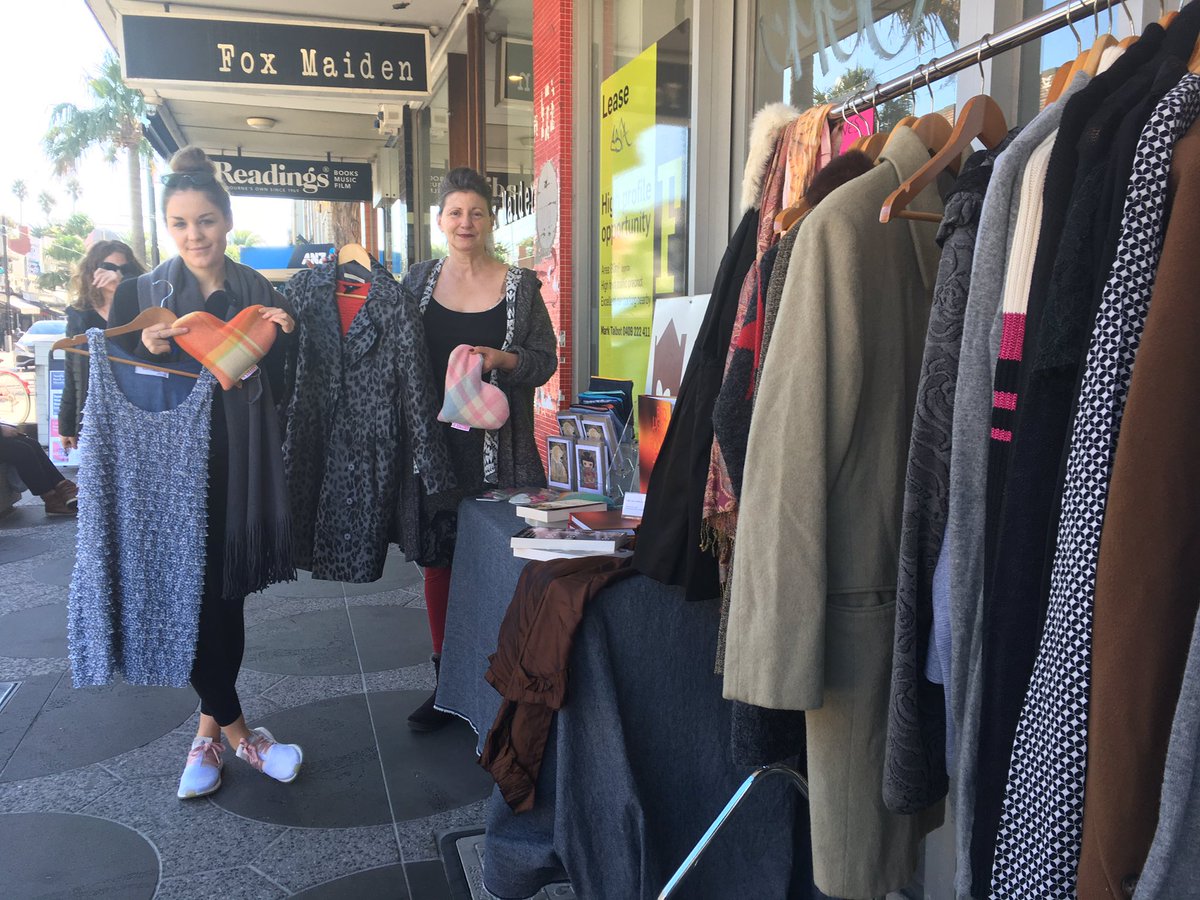 Greeve Street Project pop-up finds a home
The weather gods shone on the Greeve Street Project popup in Acland Plaza last week. Watch for news about a more permanent op-shop opening in June in Belford Street just around the corner (where the Art Shop once was).