Get TWISK every Sunday evening | Suggest content
Listen to the first gdaystkilda podcast
One topic in one minute – my first podcast looks at Regenisis – the bamboo pod in Acland Plaza.
Feedback welcome; feel free to suggest future topics.
[soundcloud url="https://api.soundcloud.com/tracks/324221999″ params="auto_play=false&hide_related=true&show_comments=false&show_user=true&show_reposts=false&visual=true" width="100%" height="300″ iframe="true" /]

Reconciliation Week Flag Raising @ Town Hall
Monday 29 May, 11 am
A Welcome to Country and smoking ceremony on the Town Hall lawn will be followed by a community lunch in the Council Chambers.

Dine With Heart gala dinner @ Palais Theatre
Tuesday 30 May, 7 pm
Dine at eight restaurants in one night – in a very unique setting – on the stage of the Palais Theatre. Tickets $220 each, inclusive of all food and drinks. Great food and wine plus a show tune or two. A special experience for a great cause
Tix and info
Beach Babes Cycling Group @ Elwood
Wednesday 31 May, 1 pm
Non-competitive social ride for women every second Wednesday. Cycle to Mordialloc and back or to Port Melbourne and back. The ride ends with a latte at a local cafe.
Contact Stella  to book or register via breezerides.com.au

Thérèse Raquin @ The National Theatre
Wednesday 31 May 2017, 7.30 pm
Thursday 1 June 2017, 1.30 pm – Q&A to follow
Thrilling new adaptation of Emile Zola's landmark novel. Thérèse Raquin is an examination of corrupted morals, set in the notoriously dingy backstreets of Paris in the late 19th century. $40/$25. Suitable for 16+
Tix www.nationaltheatre.org.au

Book of Exodus Part I @ Theatrework
31 May – 18 June
Two children create a documentary of a history they cannot remember.
Known for their bold, visually explosive theatre-making, Fraught Outfit's Book of Exodus traces a community propelled by divine force. Part I premieres in June 2017, with Part II, the final installment, being presented at Theatre Works in October 2017.
Tix and info

Forums for creatives @ Alex Theatre and Town Hall
Thursday 1 June, 6 pm – 8 pm, Alex Theatre
Saturday 3 June, 2 pm – 4 pm, St Kilda Town Hall
Council is holding Creative Sector Forums for people and  organisations across arts and culture, cultural heritage, festivals, creative industries, film, design, and more. Attendance is free but numbers will be limited, so please book for one of the following sessions:
Wednesday 31 May 3 pm to 5 pm  Port Melbourne Town Hall
Thursday 1 June 6 pm to 8 pm  Alex Theatre, St Kilda
Saturday 3 June 2 pm to 4 pm  St Kilda Town Hall
Friday 16 June 3 pm to 5 pm  Middle Park Community Centre
Monday 19 June 6 pm to 8 pm  South Melbourne Town Hall
For more information, contact Susan Strano, Coordinator Arts on 9209 6653 or Sharyn Dawson on 9209 6165.

Mabo Day Flag Raising @ Town Hall
Friday 2 June, 11 am
Gather on the front lawn for a Welcome to Country, smoking ceremony, featuring Brett Lee, as well as TSI musicians, John Wayne Parsons and Luke Captain, followed by community lunch in Council Chambers.

Richard Clayderman @ Palais
Friday 2 June & Saturday 3 June
The Prince of Romance, Richard Clayderman will be joined by the Australian String Orchestra to showcase 40 years of New Romantic style.
Info and tix

Sea creatures swirl @ Acland Plaza
Friday 2 June – Sunday 18 June
Local artist Victor Holder's sea life projections will come to life on World Environment Day for two weeks.
www.victor-holder.com
Mystery neighbours @ Acland Plaza
Saturdays 3 and 10 June, 9.30 am – 11.30 am
Installations and roving educators reveal the secret wildlife of St Kilda. Watch for Mini Beasts, Beach in a Bowl, Who lives in our drains and Roving entertainment by Captain Trash and MC Guttermouth.
Every bit of litter really matters – Ecocentre's new video


Visit YouTube to catch the clip

Dave Graney 'n' The Coral Snakes @ Memo
Saturday 3 June, 8 pm
Dave Graney 'n' the Coral Snakes perform classics from their soft and sexy songbook featuring Dave Graney on vocals with Clare Moore on drums, Rod Hayward on guitar and Robin Casinader on piano. Together they bring it all back to Memo for one night only. Tix and info

St Kilda multicultural iftar @ Town Hall
Sunday 4 June, 5 pm – 7 pm
Share iftar (Arabic for breakfast) during Ramadan, following prayers. Greet neighbours in a celebration of friendliness. NOTE CHANGED VENUE Free
Info and bookings (please before 31 May)
Book ahead
School Readiness @ Bubup Nairm Family Centre
Tuesday 6 June, 7 pm – 8.30 pm
Facilitator Sally Ward has 36 years of experience in the early childhood field. She will provide insights on what to look for in your children being ready for school. Free but child minding facilities are not available
Book FYCParentInfoSessions@portphillip.vic.gov.au or 9209 6250
Info sheet

Mad Max: Book launch & Crew Conversation @ Astor
Tuesday 6 June, 7 pm
The explosive new book Miller and Max: George Miller and the Making of a Film Legend goes behind the scenes into the making of the Mad Max movies and the life of their extraordinary creator, George Miller. At this special session Buckmaster will launch his new work and join crew for an in conversation session.
More info
Seniors rights forums @ Council venues
Seniors Rights Victoria speaker Gary Ferguson and Greek/Russian presenters will provide information on how you can play a proactive role to feel healthier, safer and more secure in your home and life. Free. Morning/afternoon tea is provided.
Tuesday 13 June, 10 am – 12 pm, St Kilda Town Hall  (English)
Wednesday 14 June, 10 am – 12 pm, Port Melbourne Town Hall (Greek presenter)
Wednesday 14 June, 2 pm – 4 pm, Port Melbourne Town Hall. (English)
Tuesday 20 June, Time: 10 am – 12 pm, St Kilda Library (Russian translator)
RSVP ASSIST 9209 6777 or rsvp@portphillip.vic.gov.au
More info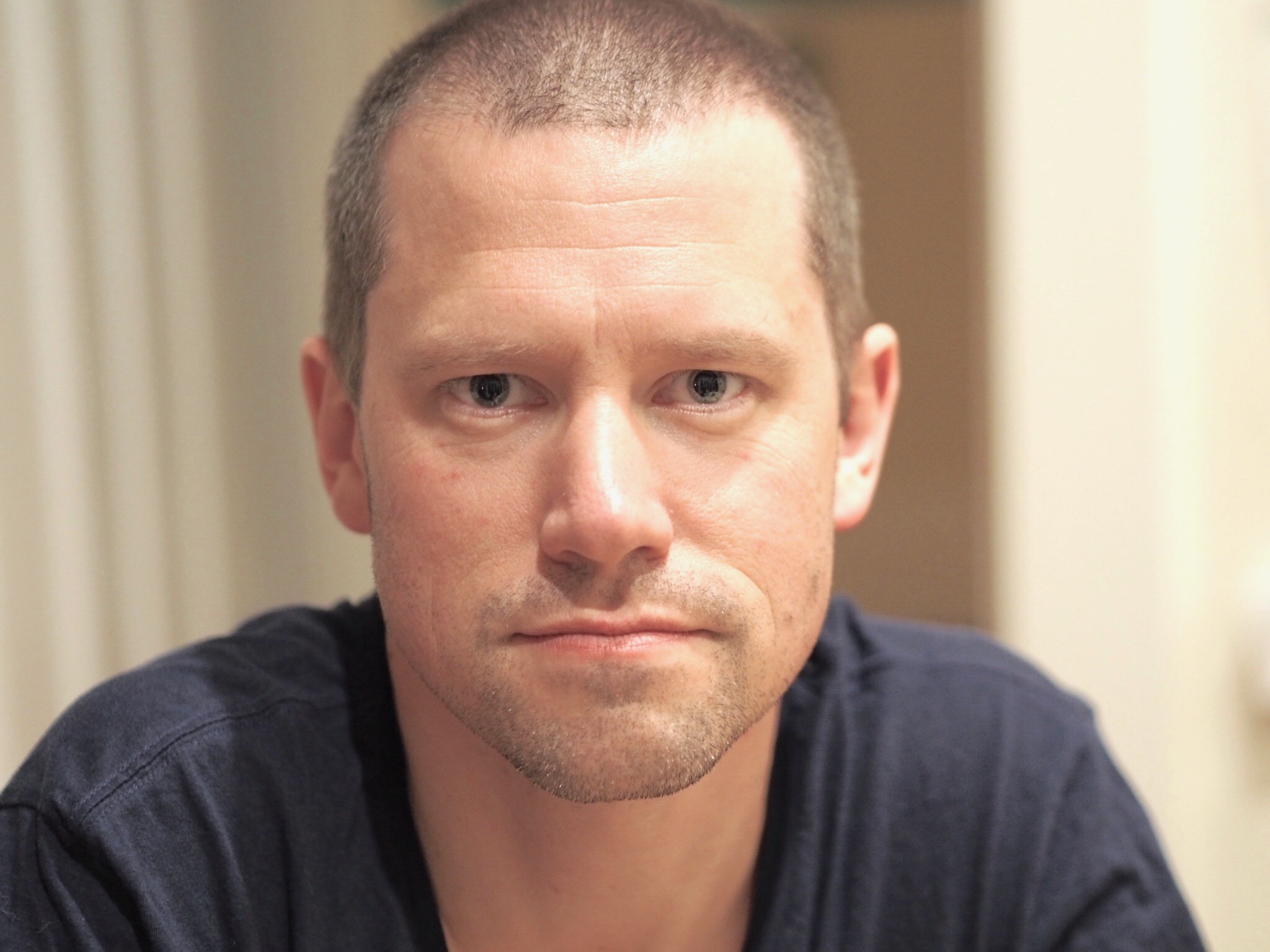 Any Dad – Parent Information Session @ Town Hall
Saturday 17 June, 9 am – 12 noon
Fatherhood Clinician and father of three, Dr Matthew Roberts hosts this gathering of fathers, no matter the age of their children. He will lead this session in a way that many dads have found helpful – info-sharing and network-building. No magic tricks. Just a sensible approach to getting the most out of fatherhood. Free
Bookings FYCParentInfoSessions@portphillip.vic.gov.au